Riverfront Stadium was home to the Cincinnati Reds from June 1970, through the end of the 2002 season.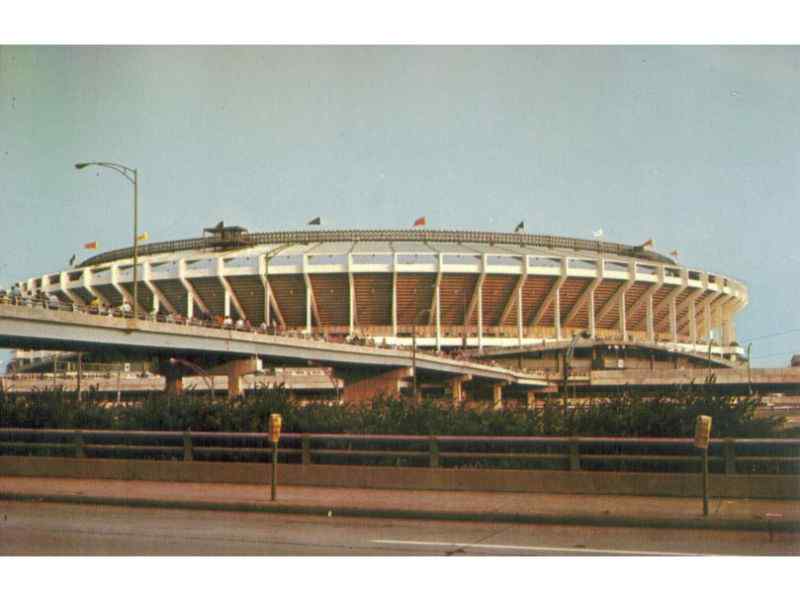 The stadium literally fronted the Ohio River, hence the name.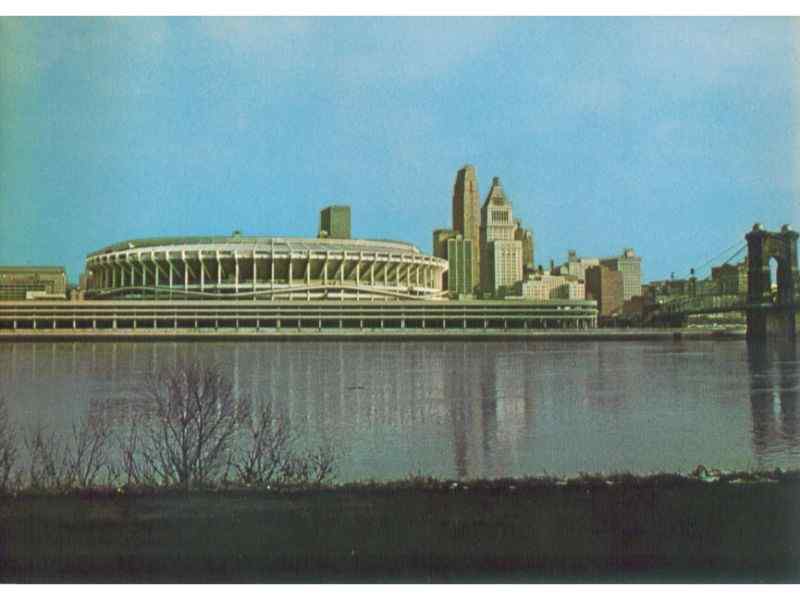 Riverfront Stadium was renamed Cinergy Field in 1996, thus replacing a terrific, classic stadium name with a terrifically awful stadium name.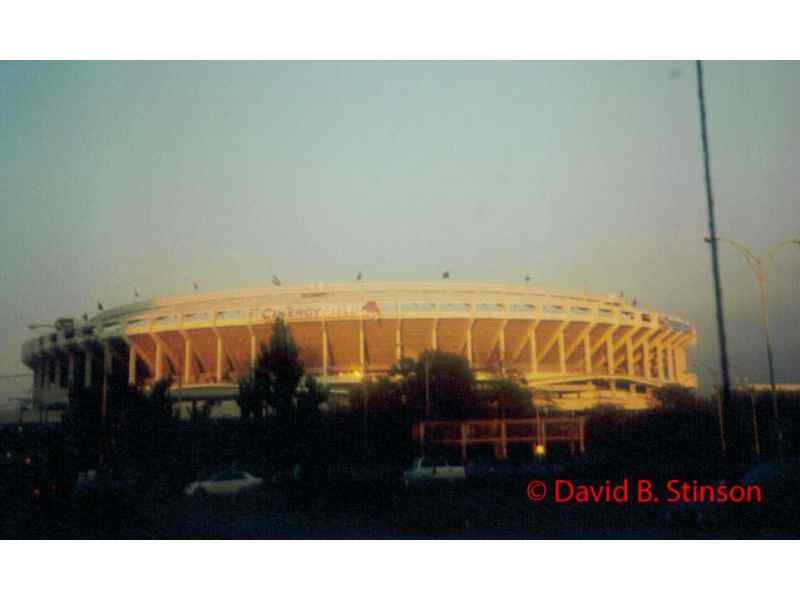 While Cinergy Field may have been a "cookie-cutter," multi-use stadium, it still housed major league baseball, making it a special place. The ground was still hallowed, even if it was neon-green.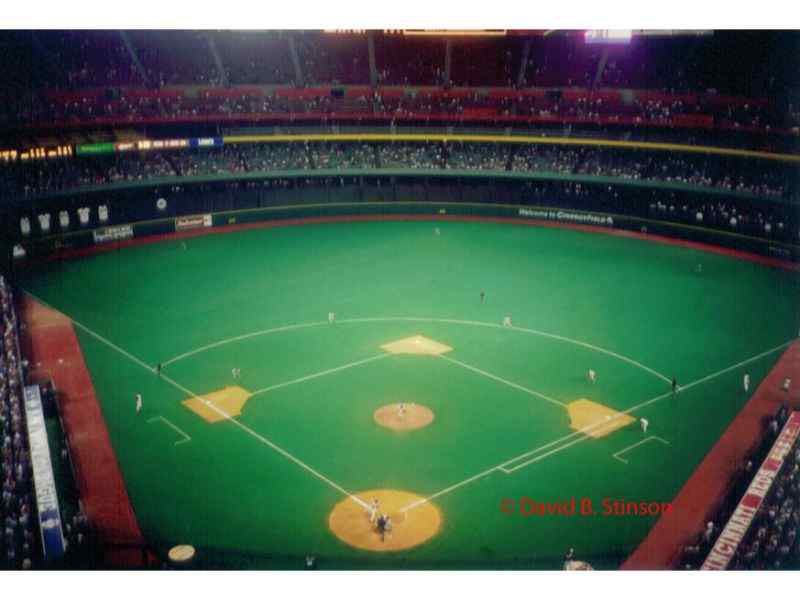 The stadium, although generic, still could seem majestic as the lights came up and the sun went down.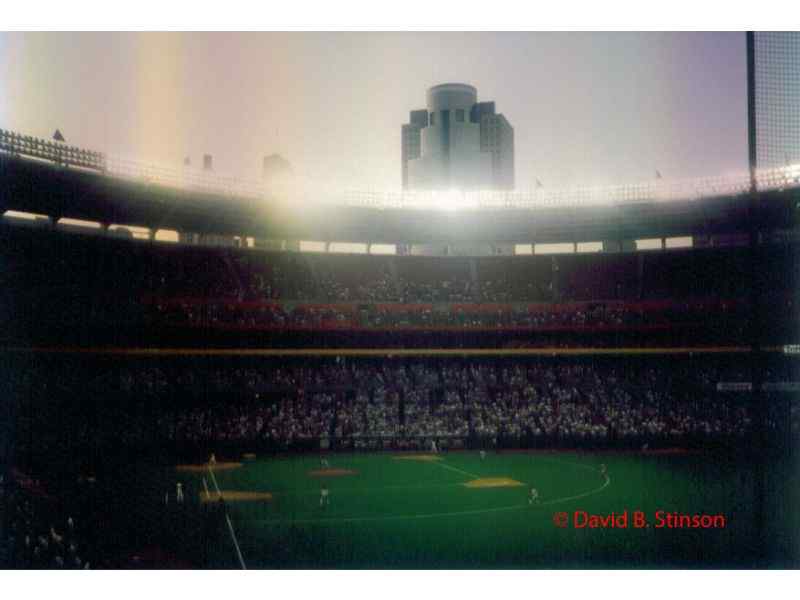 In 2001, a large portion of the stadium structure and seating bowl behind center field was removed to allow construction of what would become Great American Ballpark.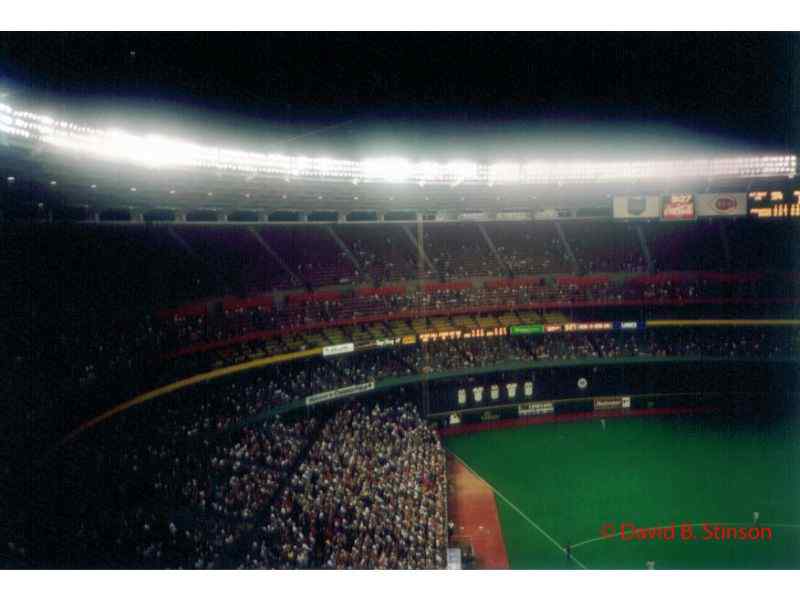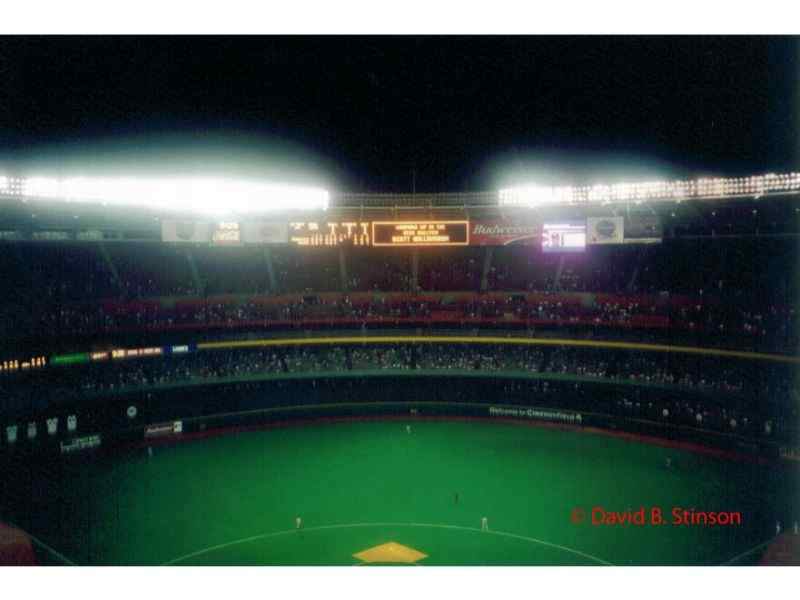 As can be seen in the following photographs, the new ballpark rising behind center field dominated the landscape.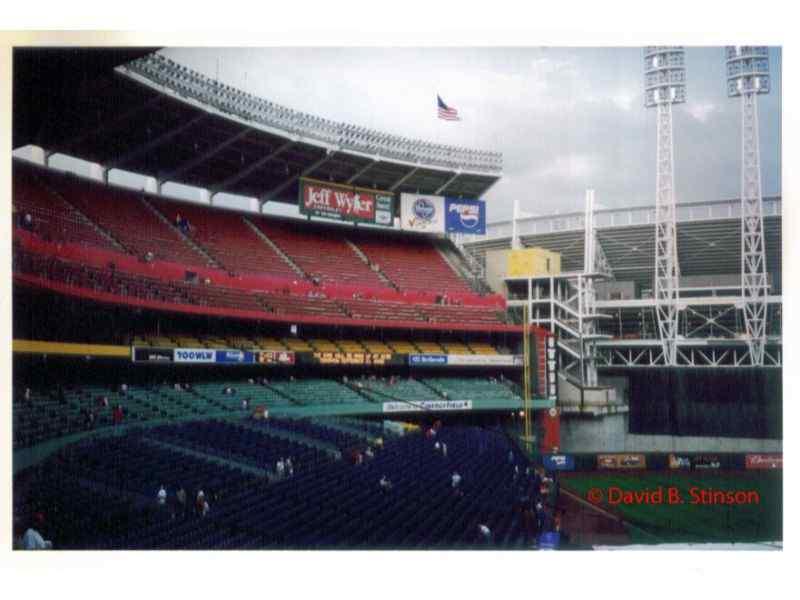 The same was true for right center field.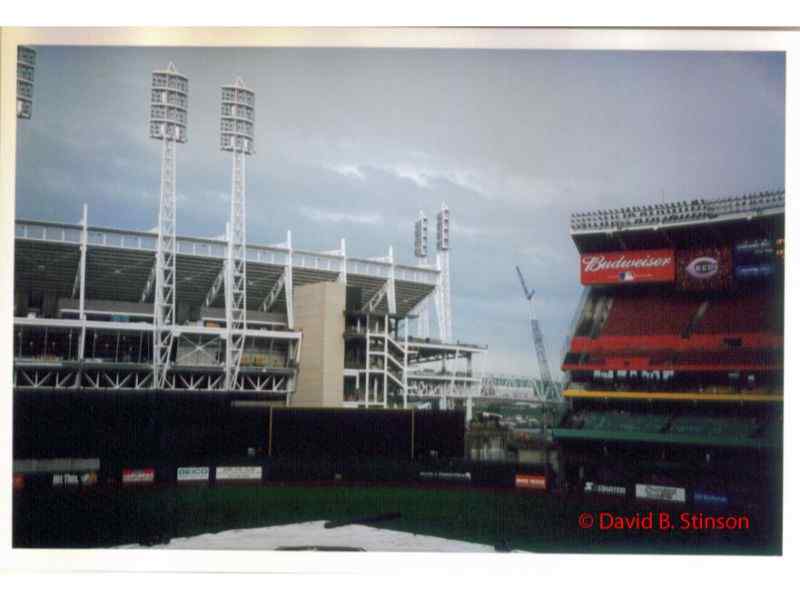 Construction of the new ballpark required that the outfield fence be moved in several feet.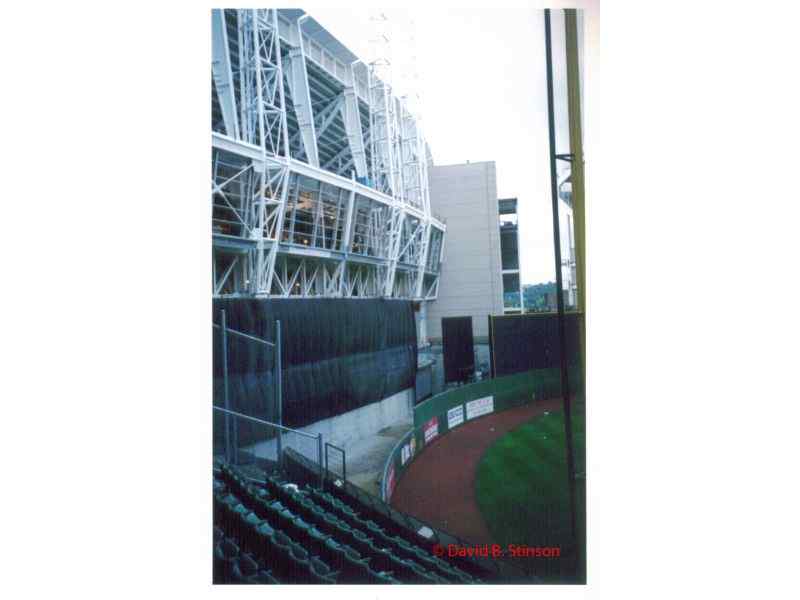 Outside the ballpark, the old stadium seemed almost to merge with the new one under construction.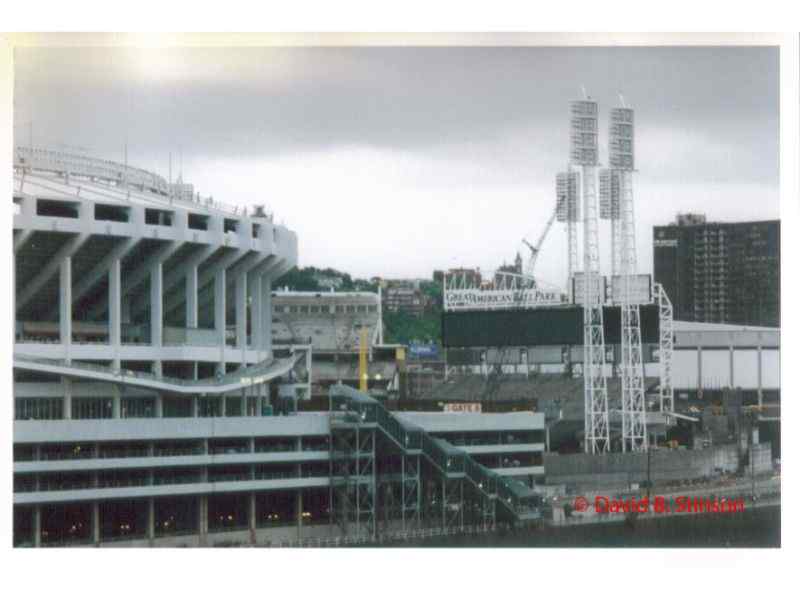 Other aspects of the ballpark, however, remained as they had been for 30-plus years.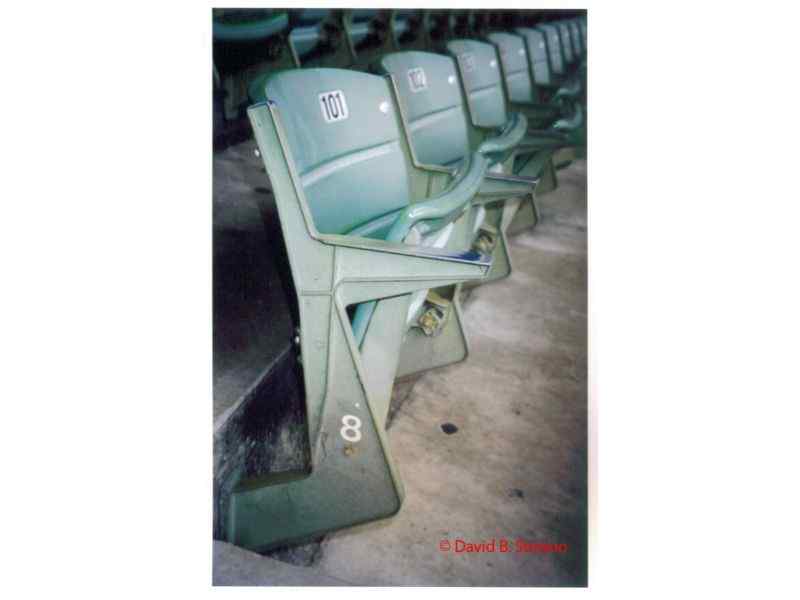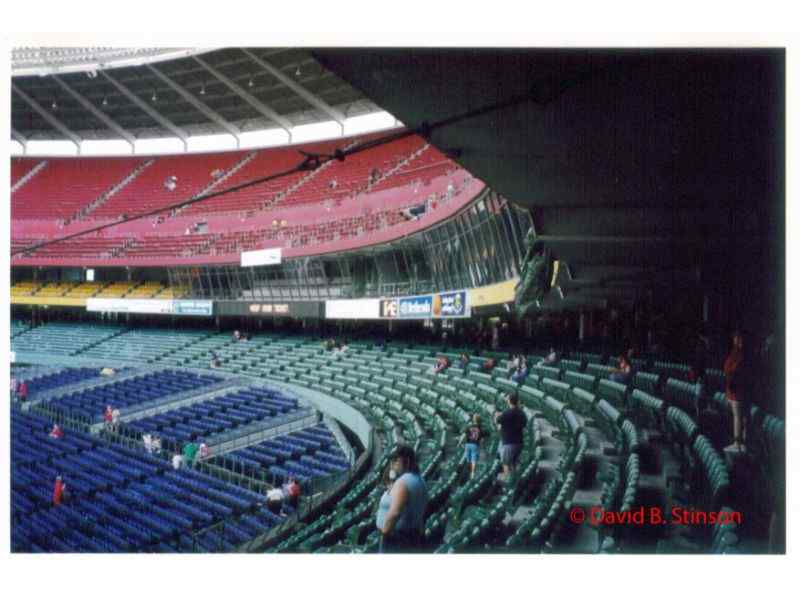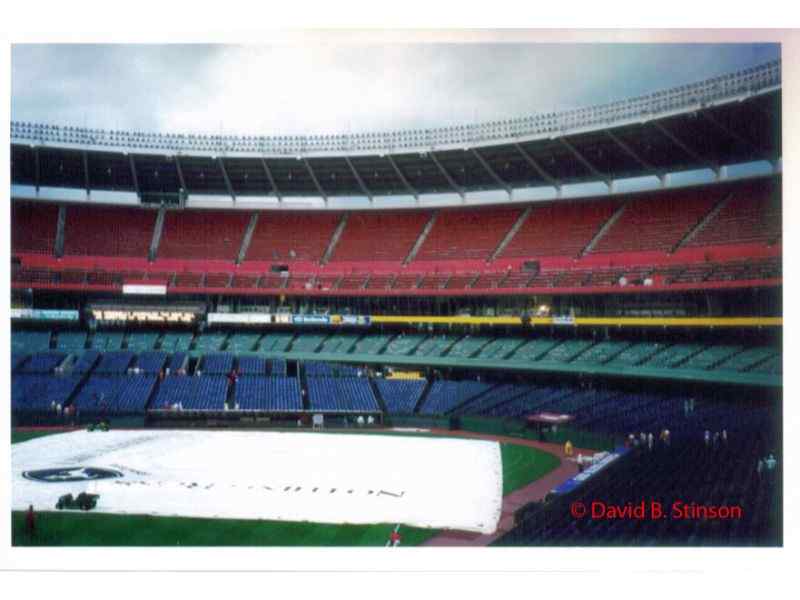 Ironically, Great American Ballpark, built next to and atop Cinergy Field's former site, pays tribute not to that stadium, but to Crosley Field. "Crosley Terrace," in front of the entrance to the new ballpark, includes statutes of former players.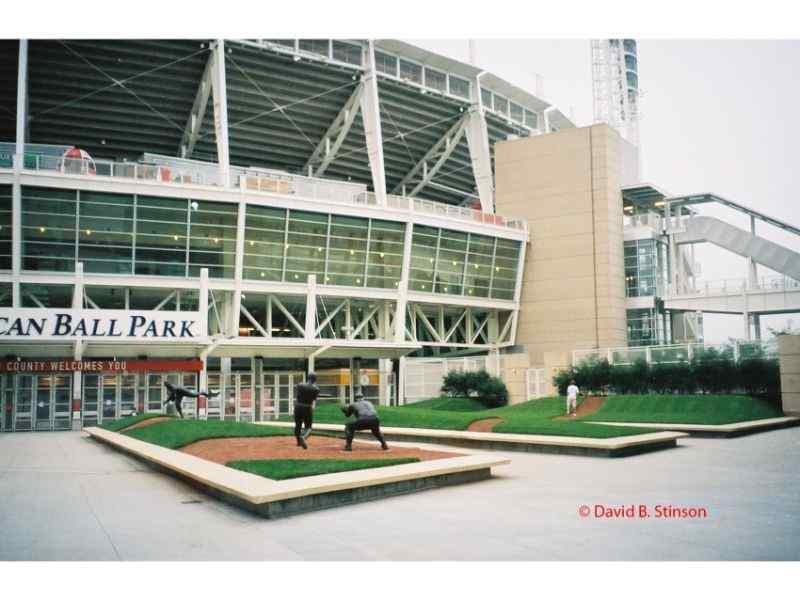 The plaza also includes a recreation of Crosley Field's famous left field berm (that later was extended to include center and right field as well), which ran over top city sewer lines that straddled the left field wall.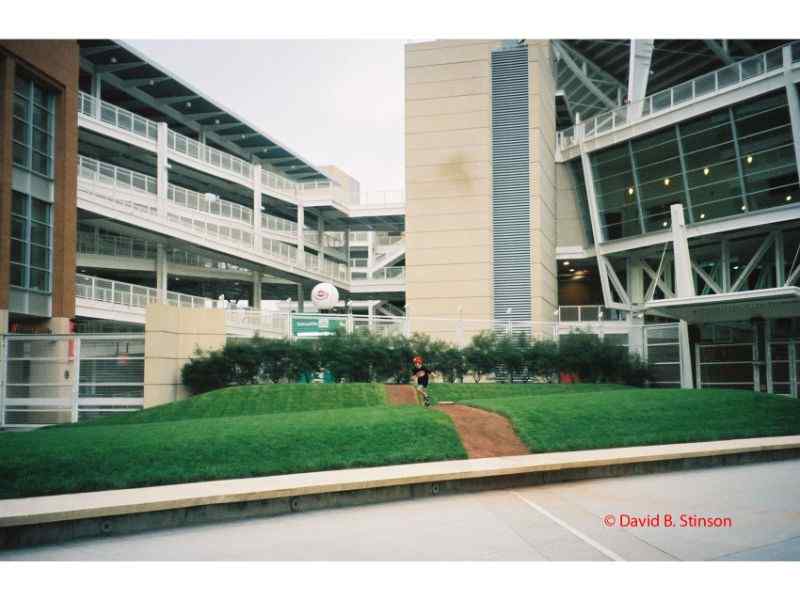 The Red's Hall of Fame and Museum sits in the location of the former outfield.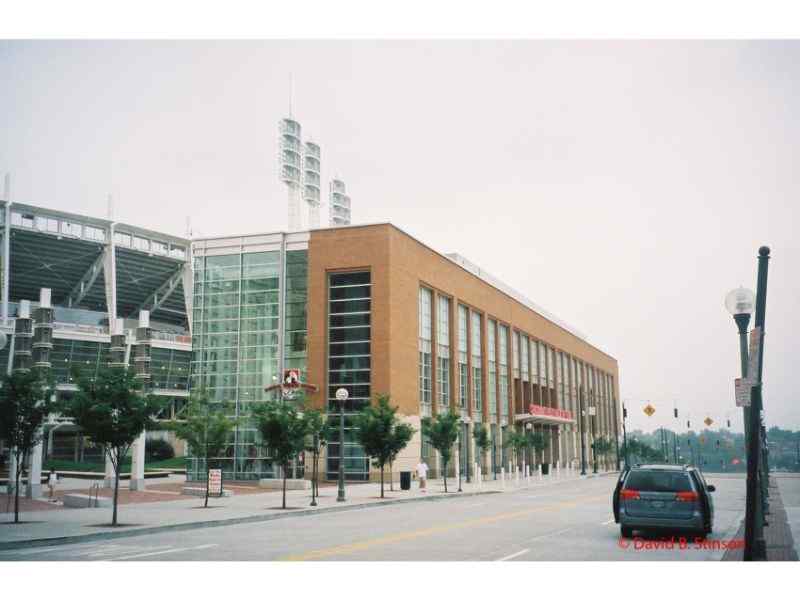 Riverfront Stadium/Cinergy Field is now just another lost ballpark. But for those who attended games there, it certainly is not forgotten, even if there is no plaque marking its former location .