Three Rivers Stadium, home to the Pittsburgh Pirates from 1970 through 2000, was located in the North Shore section of Pittsburgh.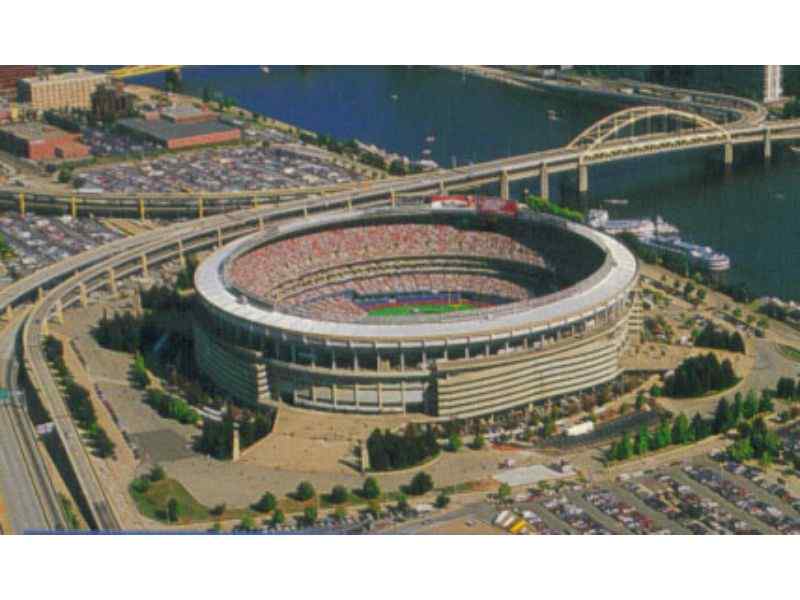 The multipurpose stadium was nestled along the Allegheny River, adjacent to where that river converges with the Monongahela River to form the Ohio River, hence the stadium's name.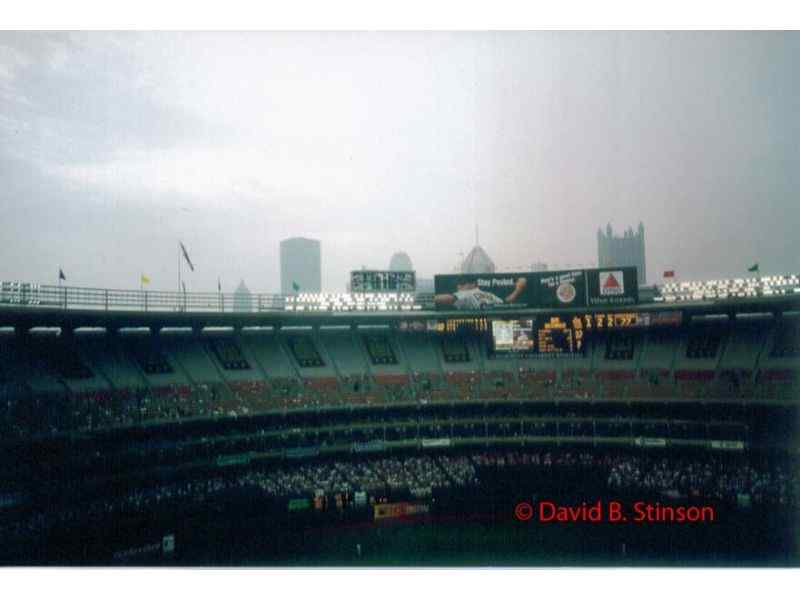 It is hard to believe that the Pirates would have abandoned historic Forbes Field for the generic and sterile confines of Three Rivers, however, such was progress, 1970's-style.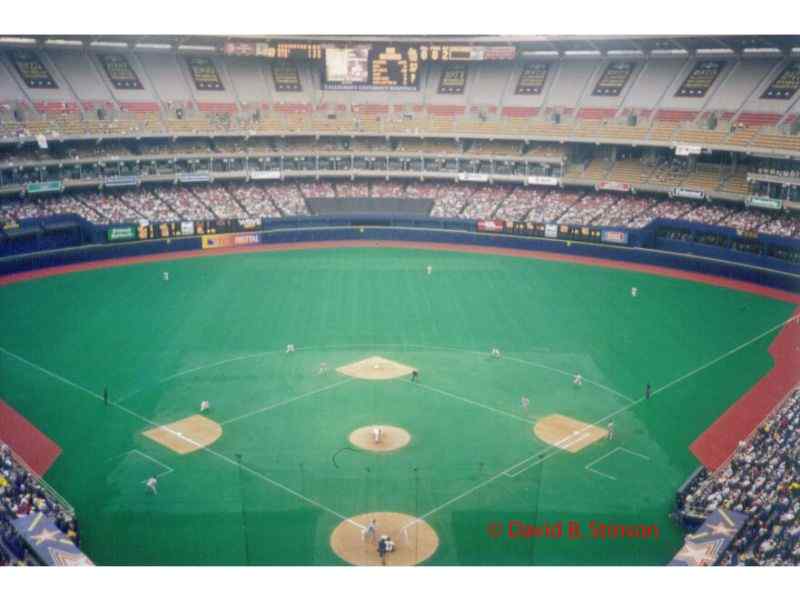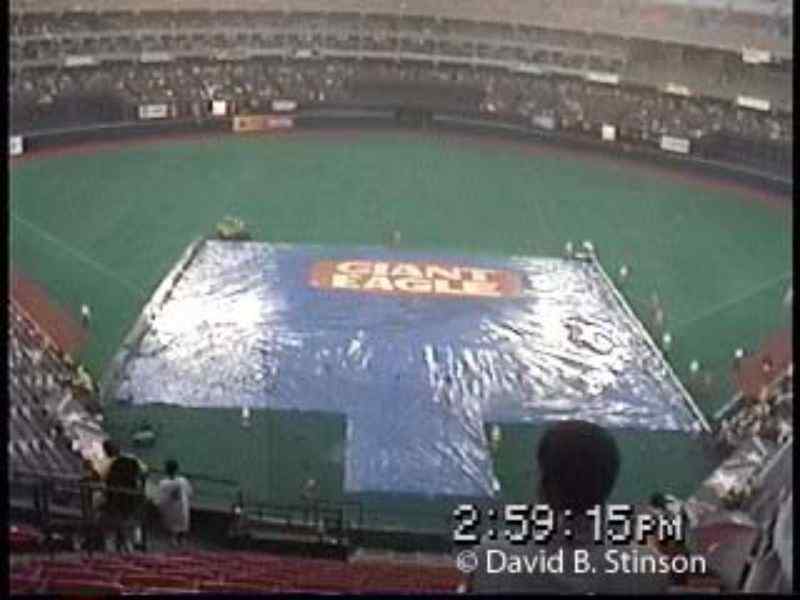 The seating capacity and the lack of demand for tickets led Pirate officials to close off portions of the outfield upper deck seating area.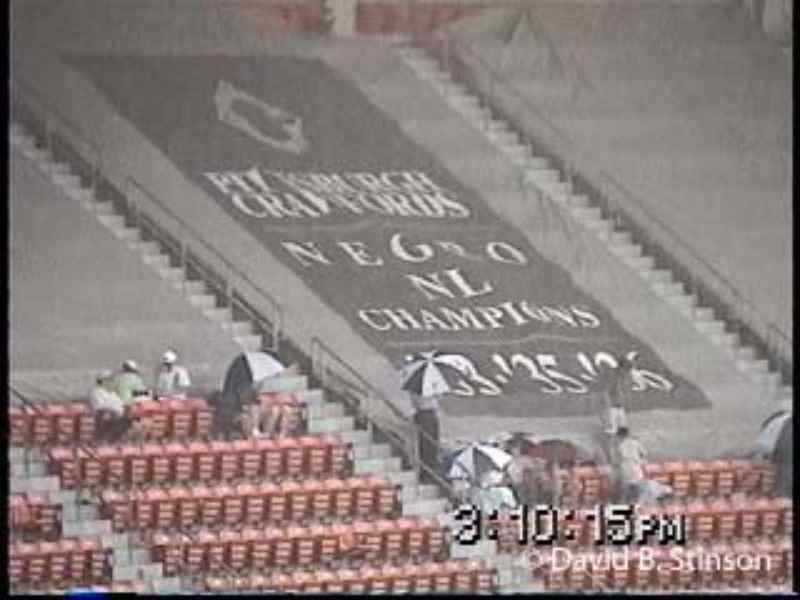 Still, regardless of its architectural merits, Three Rivers Stadium hosted major league baseball for over 30 seasons and, with its demolition, a considerable amount of baseball history went with it.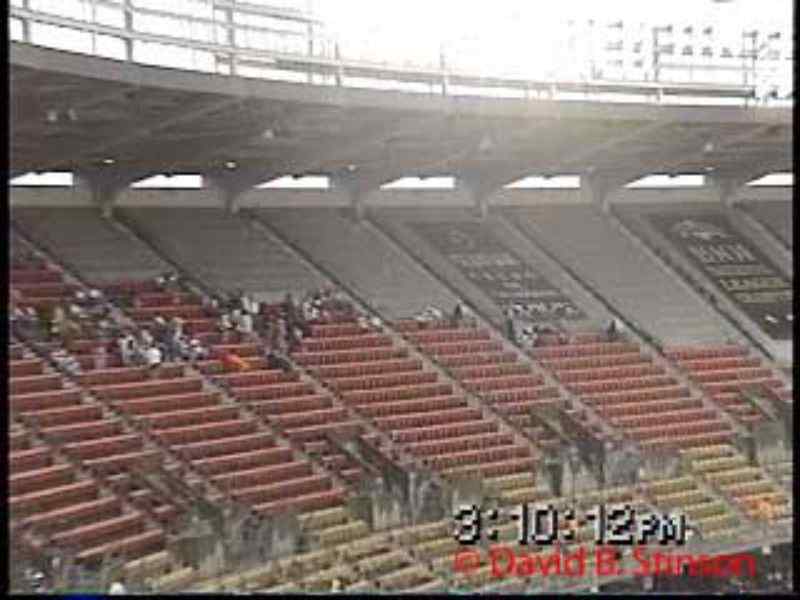 The site of two World Series, many great Pittsburgh players called Three Rivers Stadium their home.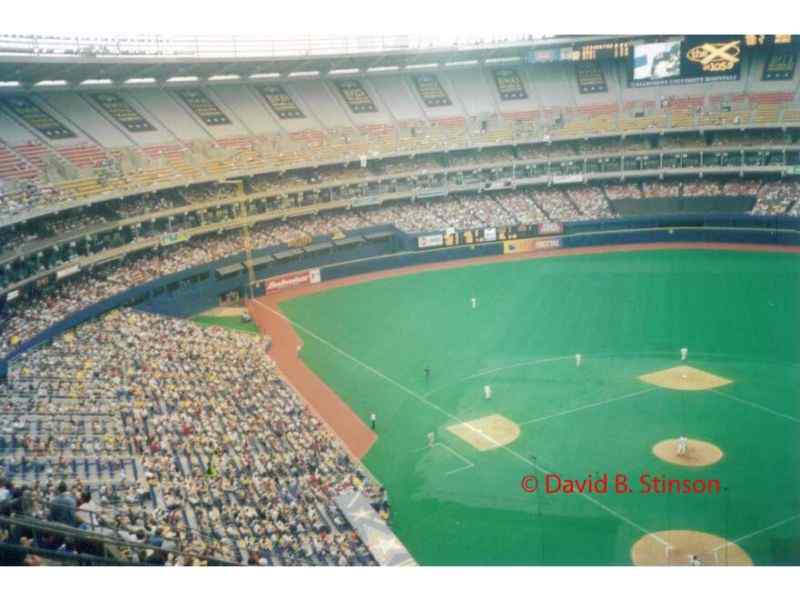 Ultimately, progress made a dramatic U-turn and in 2001, the Pirates inaugurated PNC Park, constructed just four blocks east of Three Rivers Stadium.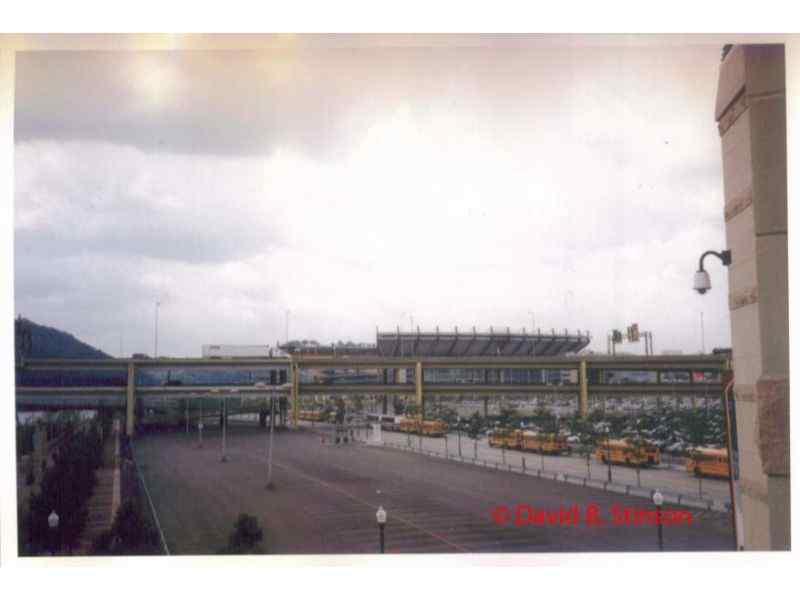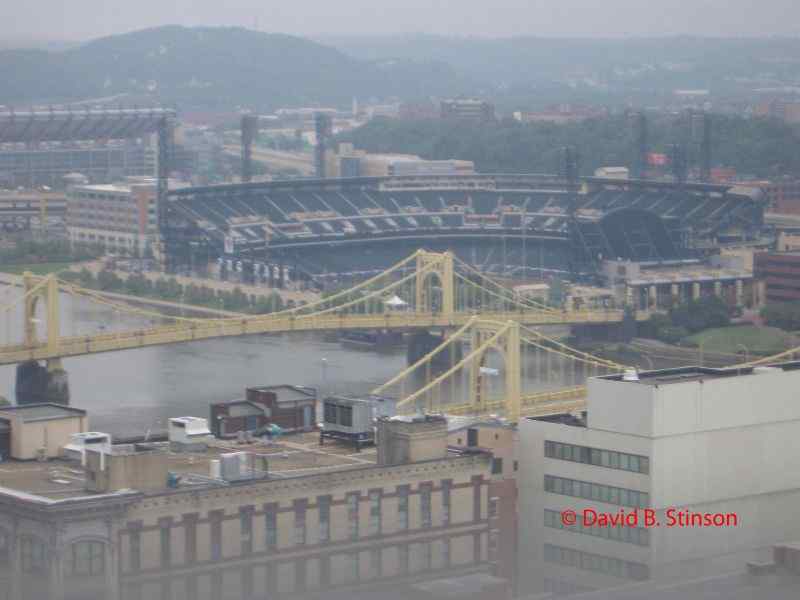 Today, the former site of Three Rivers Stadium is, like many other recently-lost ballparks, a parking lot.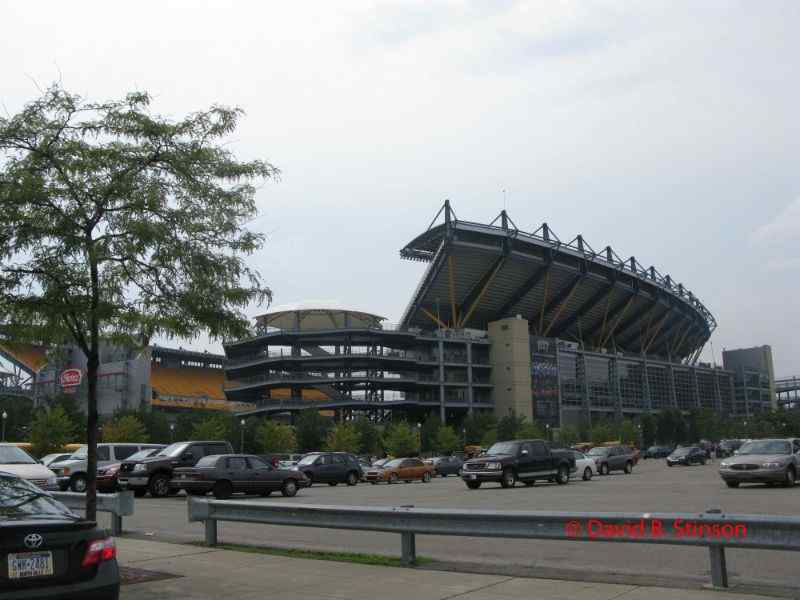 Construction of the North Shore Entertainment Complex currently is underway on the former site of Three Rivers Stadium. The picture below shows the area formerly occupied by the right field corner/seating area of Three River Stadium.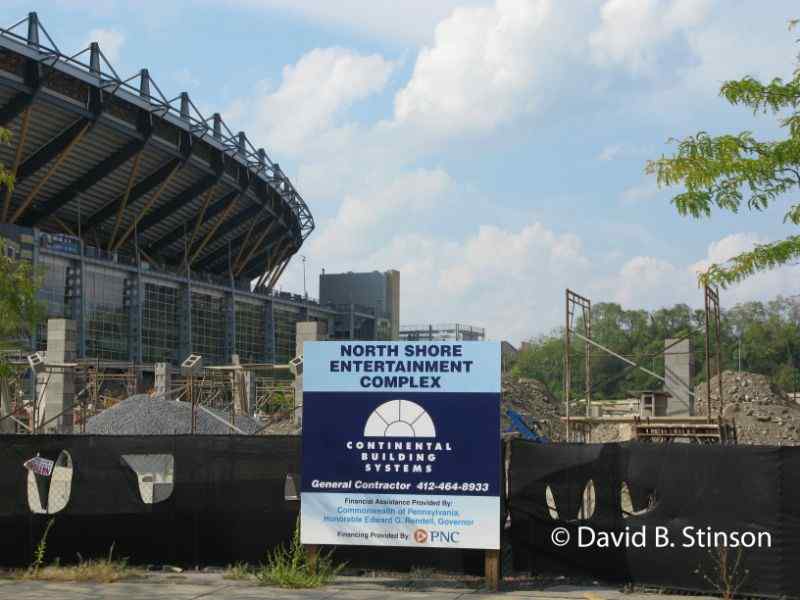 Eventually, the area will house a two story, 22,000 square foot for both indoor and outdoor concerts.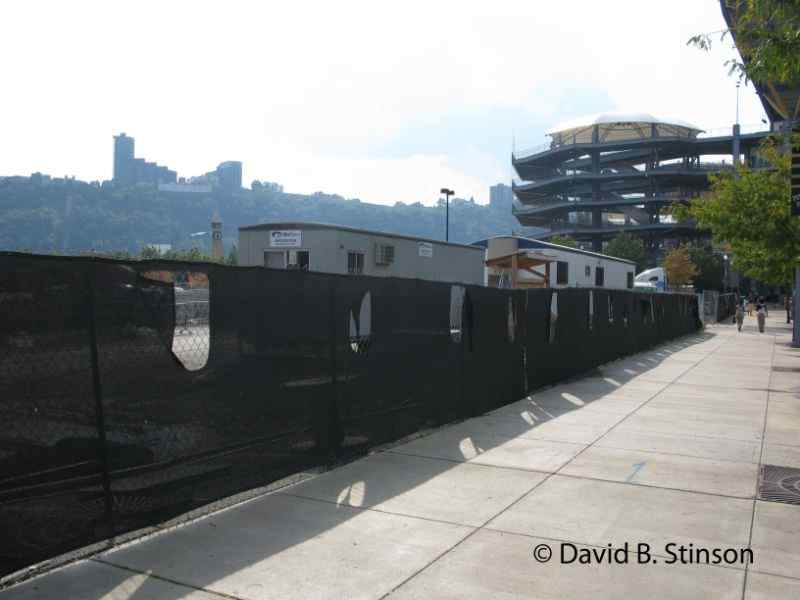 The seating area along left field/third base remains a parking lot, for the moment, at least. The approximate location of left field sits on West Robinson Street, just east of Interstate 279.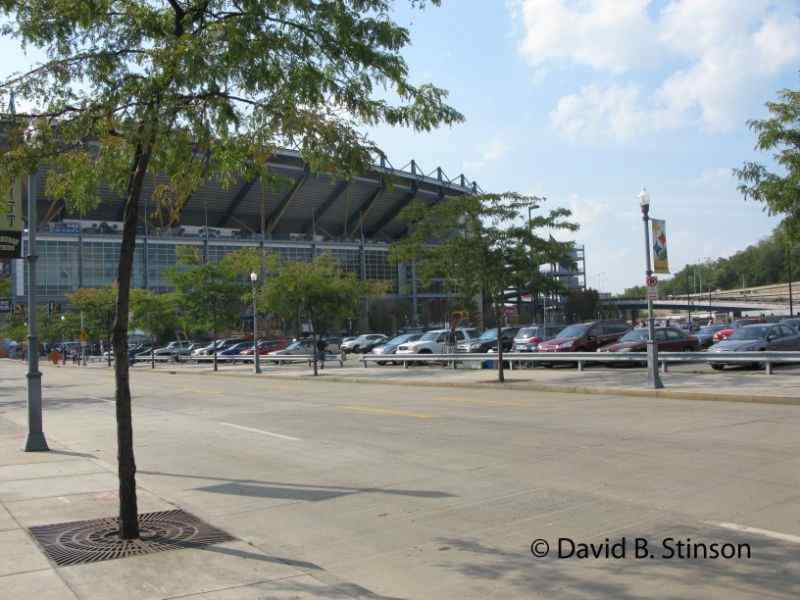 A two-story, concrete marker for Gate D is the only portion of Three Rivers Stadium still standing. It is located adjacent to Heinz Field and the statute of Steelers' founder Arthur Rooney.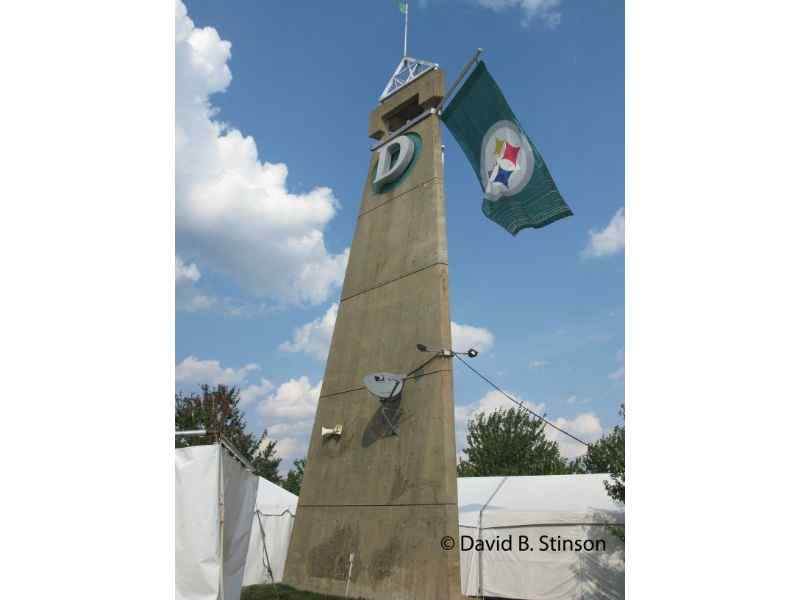 In 2006, the Pennsylvania Historical and Museum Commission erected a plaque next to the Gate D marker commemorating Three Rivers Stadium.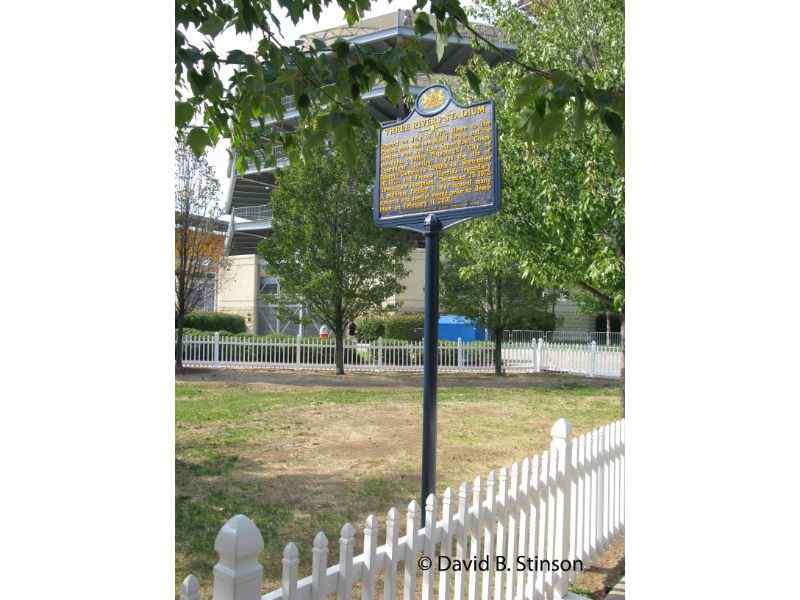 The plaque states:
Three Rivers Stadium
Opened on July 16, 1970. Home to the Pirates, who won two World Series, and the Steelers, who won four Super Bowl Championships, creating "Pittsburgh's City of Champions" identity. It was the site of Roberto Clemente's 3,000th hit, September 30, 1972 and Franco Harris's legendary "Immaculate Reception," December 23, 1972. A multi-use facility, it also hosted many concerts and special events prior to its demolition on February 11, 2001.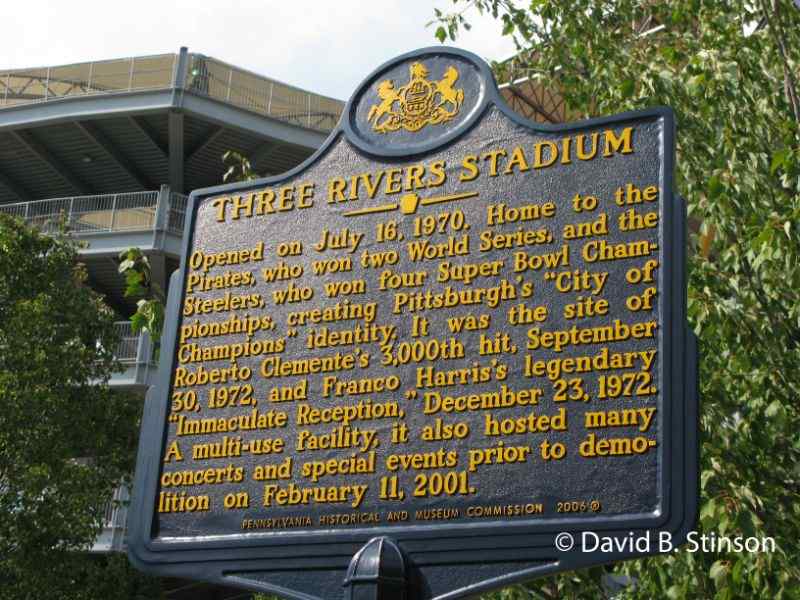 A stop at Gate D to visit the site of yet another lost ballpark is certainly worth the trip next time you find yourself four blocks east at PNC park in Pittsburgh.