Jack Russell Stadium is located at 800 Phillies Drive in Clearwater, Florida.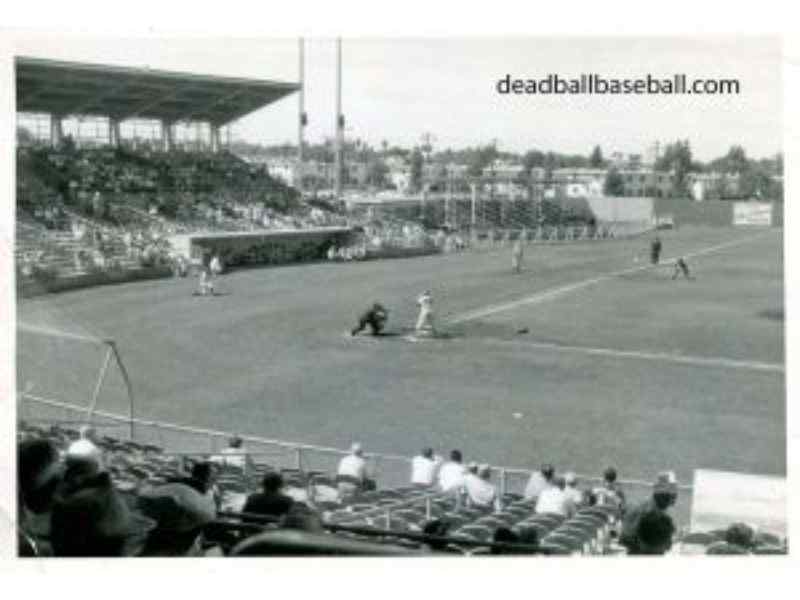 For almost 50 years it was the spring training home of the Philadelphia Phillies.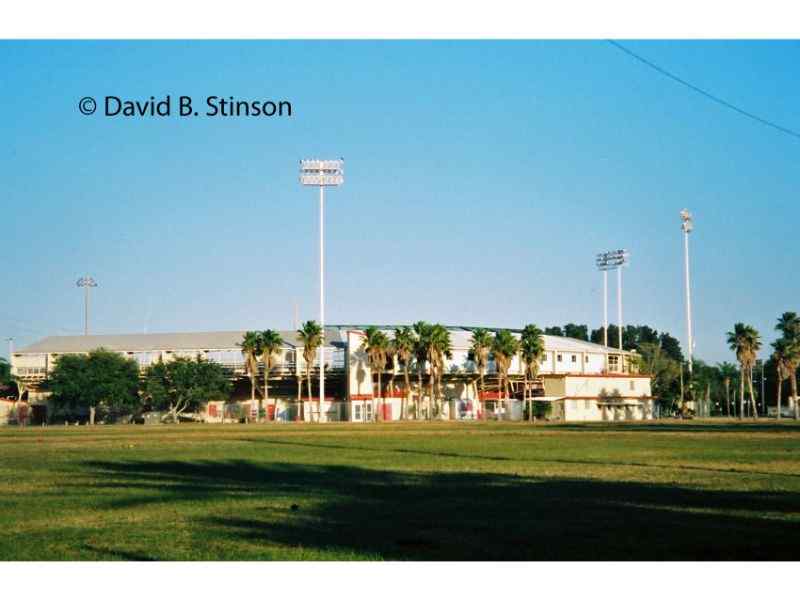 Constructed in 1954, the ballpark opened in 1955 when the Phillies moved their spring training home two blocks west from Clearwater Athletic Field.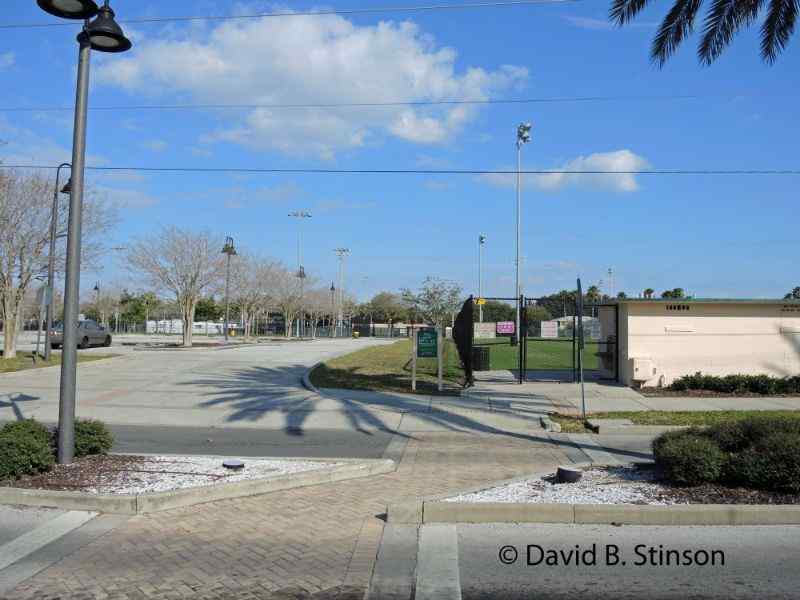 The Phillies had held their spring training at Clearwater Athletic Field since 1947.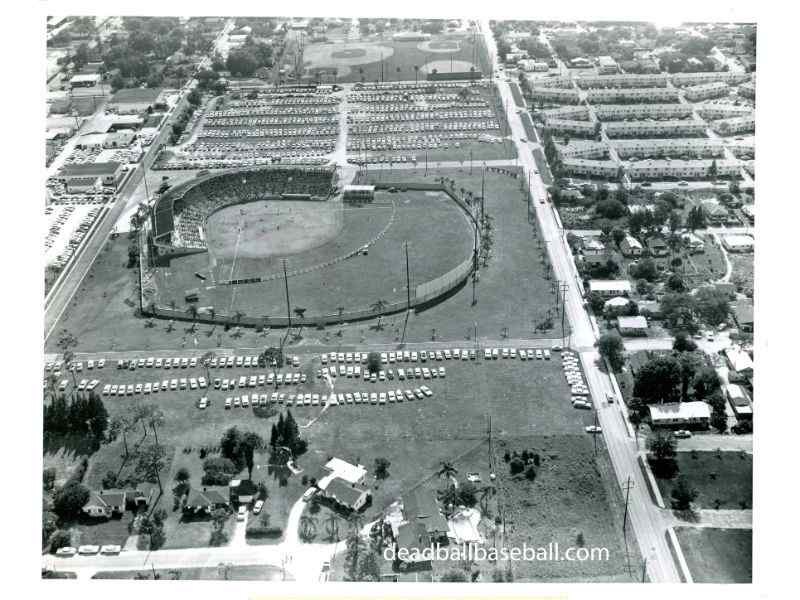 Jack Russell Stadium was also home to the Florida State League Clearwater Phillies from 1985 to 2003.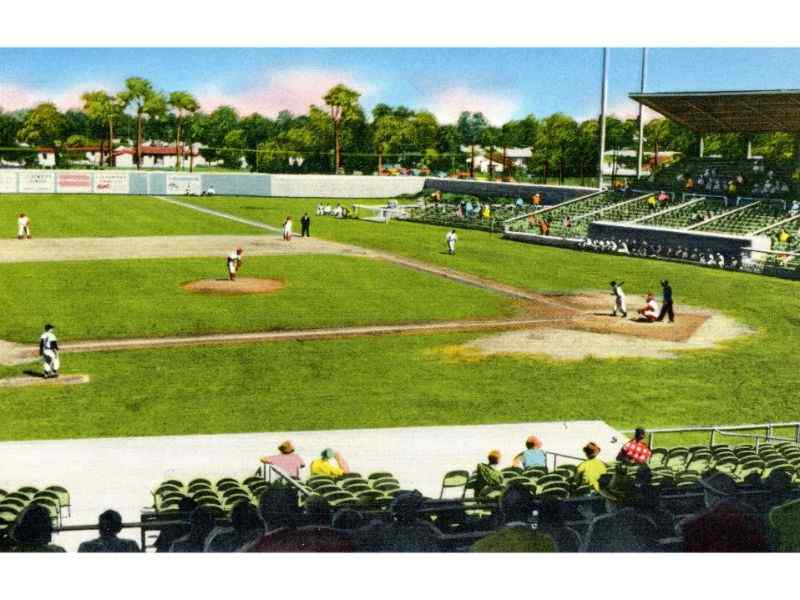 The ballpark was named after Jack Russell, a former pitcher for the Boston Red Sox, Cleveland Indians, Washington Senators, Detroit Tigers, Chicago Cubs, and St. Louis Cardinals, who settled in Clearwater, Florida, after his 16 major league career ended in 1940.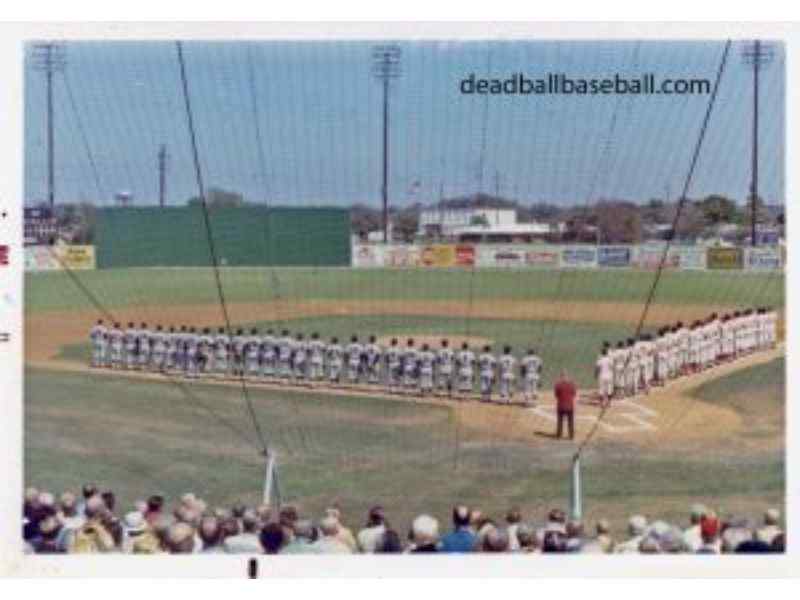 Russell helped spearhead the construction of a new ballpark in Clearwater to replace the outdated Clearwater Athletic Park.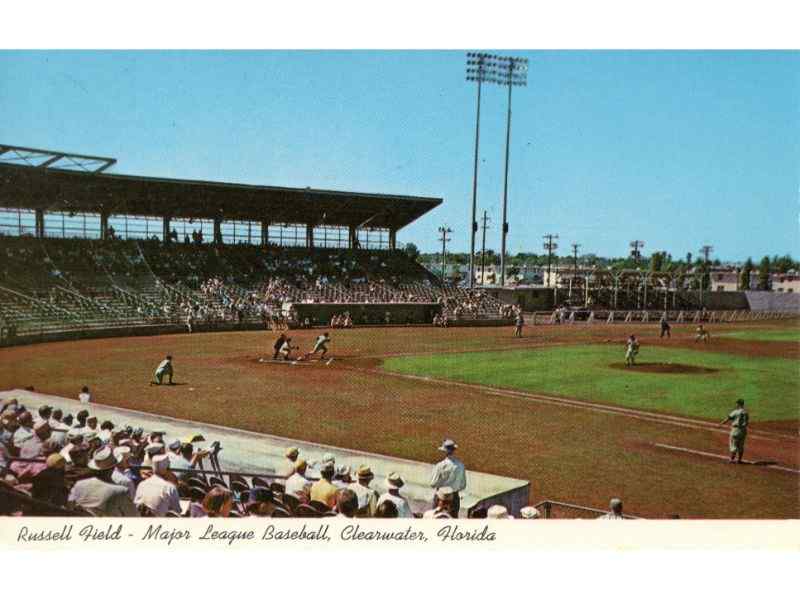 Jack Russell Stadium's grandstand was built in the same mold as other Florida spring training ballparks of that era such as Al Lopez Stadium in Tampa and Fort Lauderdale Stadium in Fort Lauderdale.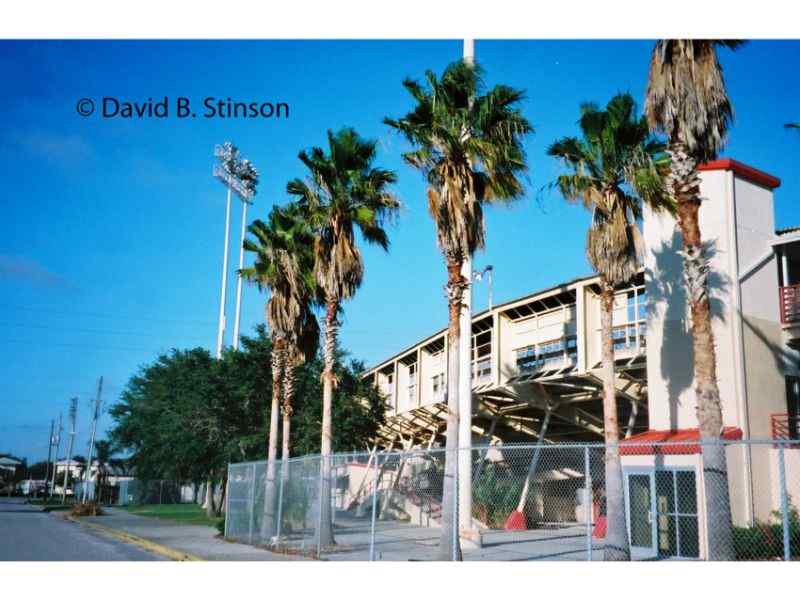 The grandstand was single deck, covered from first base around to third base.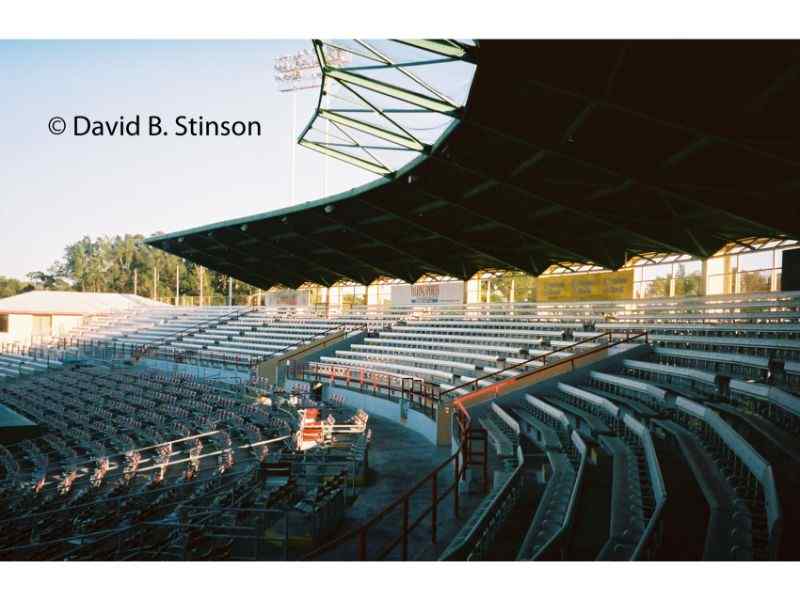 The press box was located behind home plate under the overhang.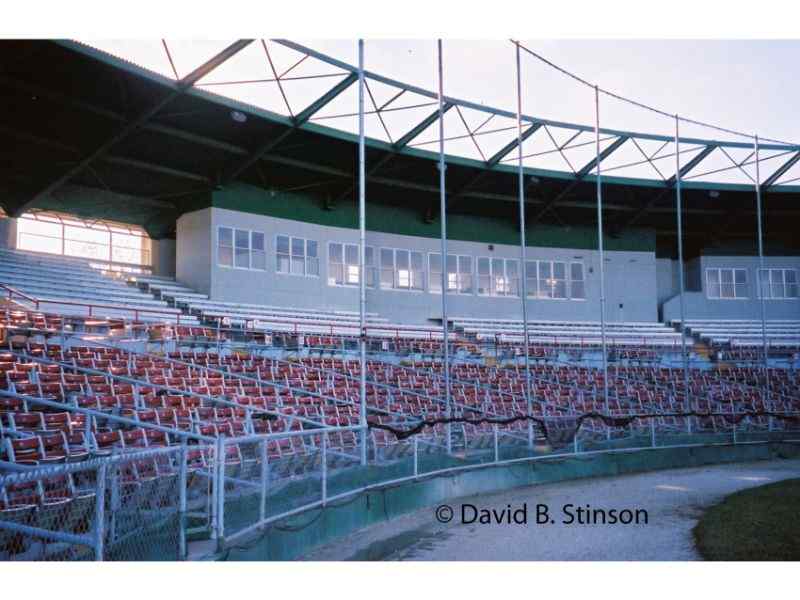 The grandstand included aluminum seats in the lower seating bowl and aluminum bleachers under the grandstand roof.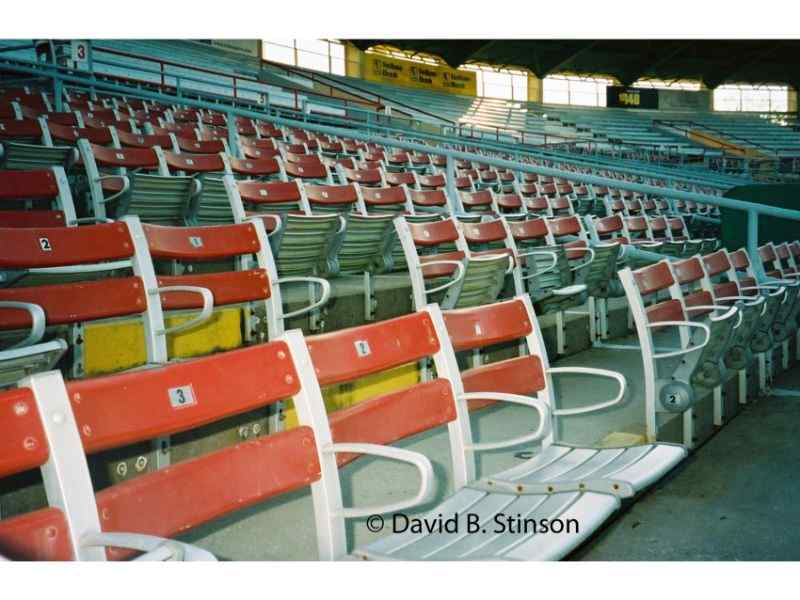 In 2004, the Phillies left Jack Russell Stadium and relocated four miles east to brand new Bright House Stadium.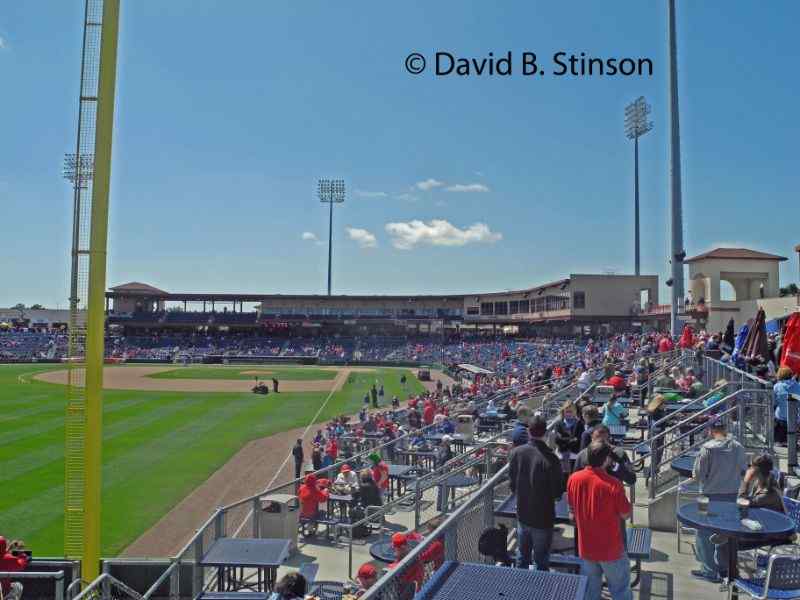 In 2007, the grandstand and the ticket office was demolished.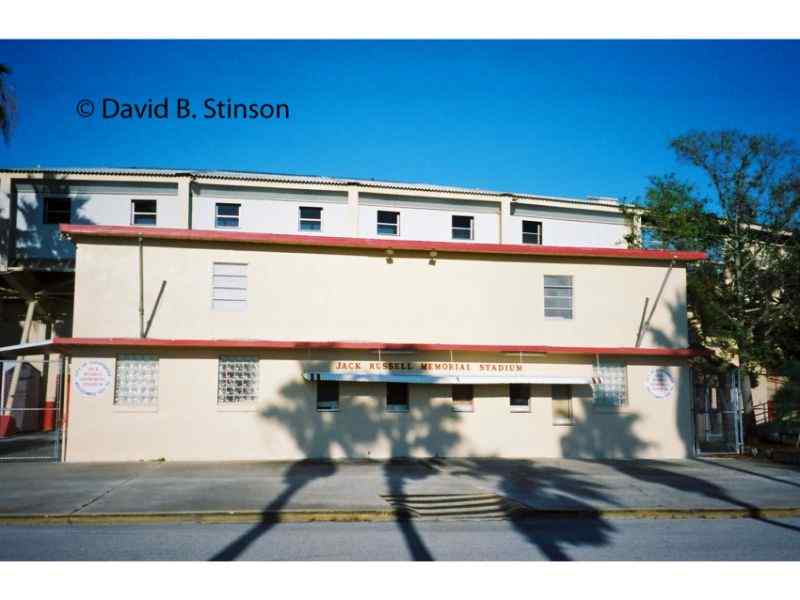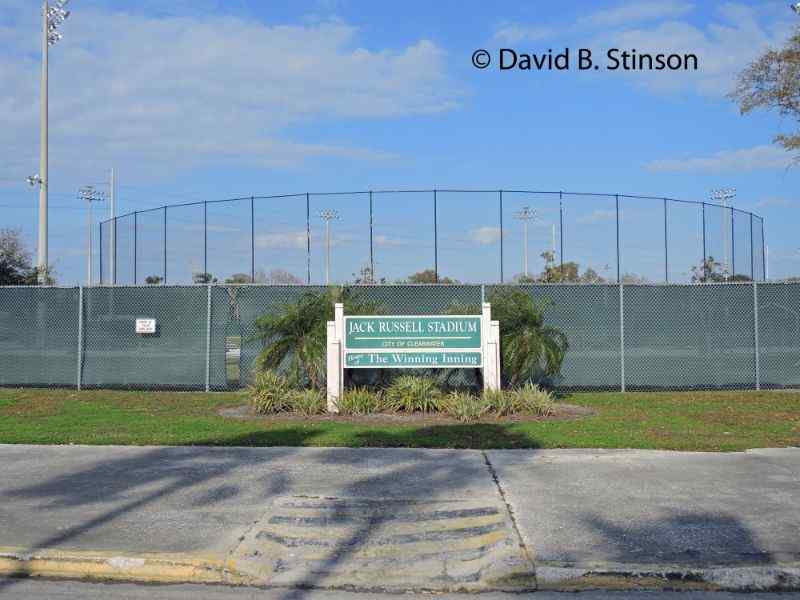 Metal bleachers along the first base line that had been installed at Jack Russell Stadium sometime after its original construction were preserved and still remain at the ballpark.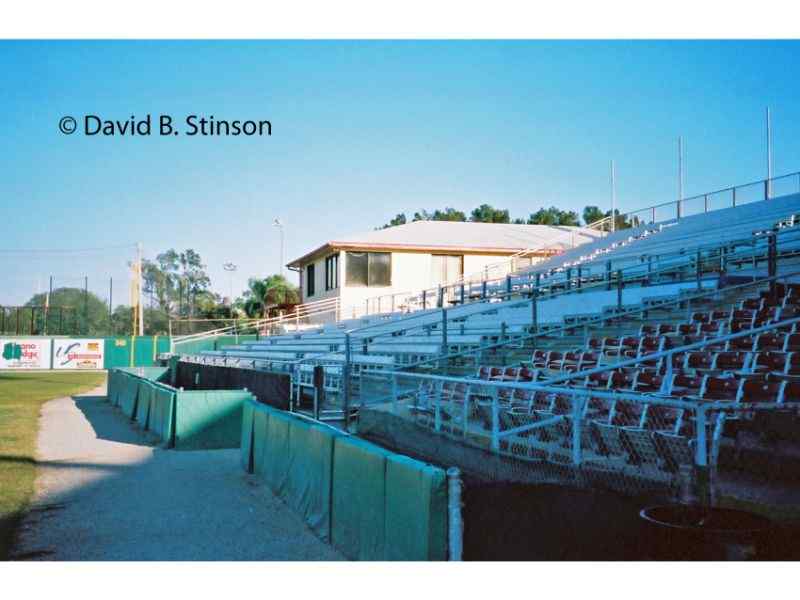 The dugouts were preserved and remain at the ballpark as well.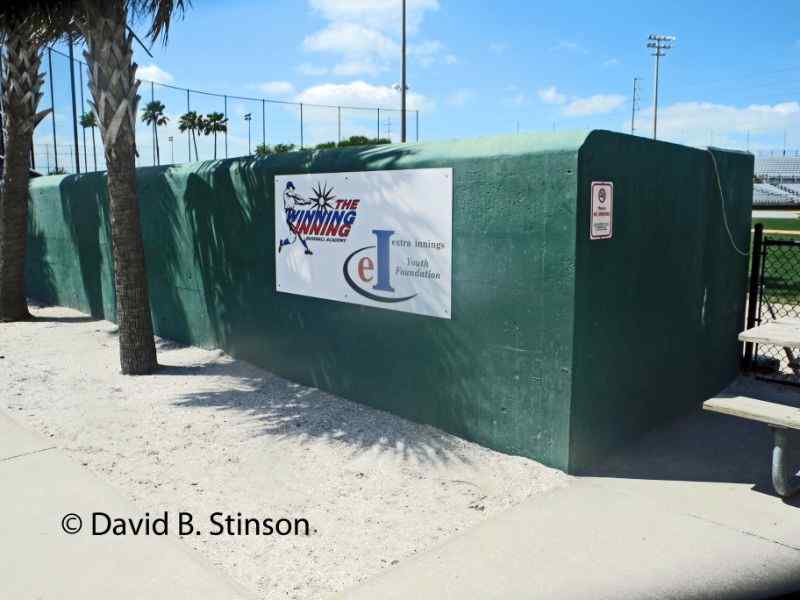 Metal bleachers located along the third base line were also preserved.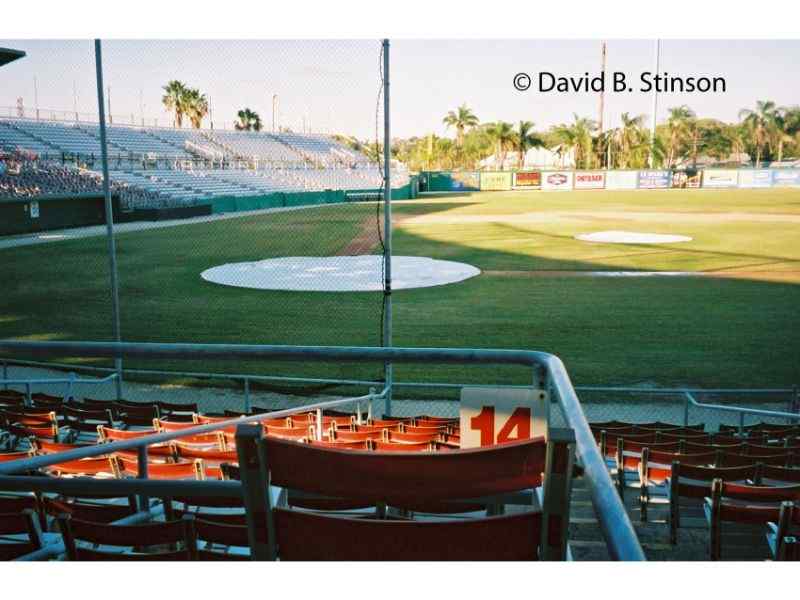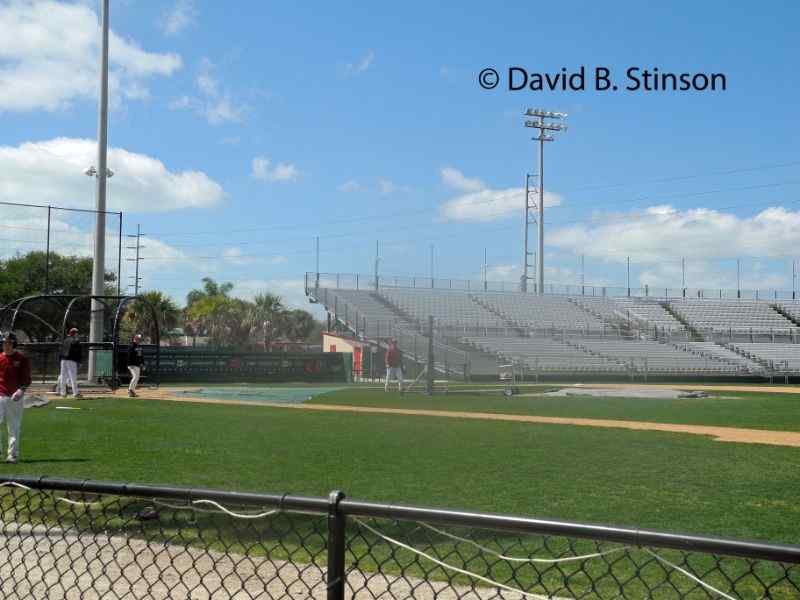 The scoreboard and batters eye remain at the site.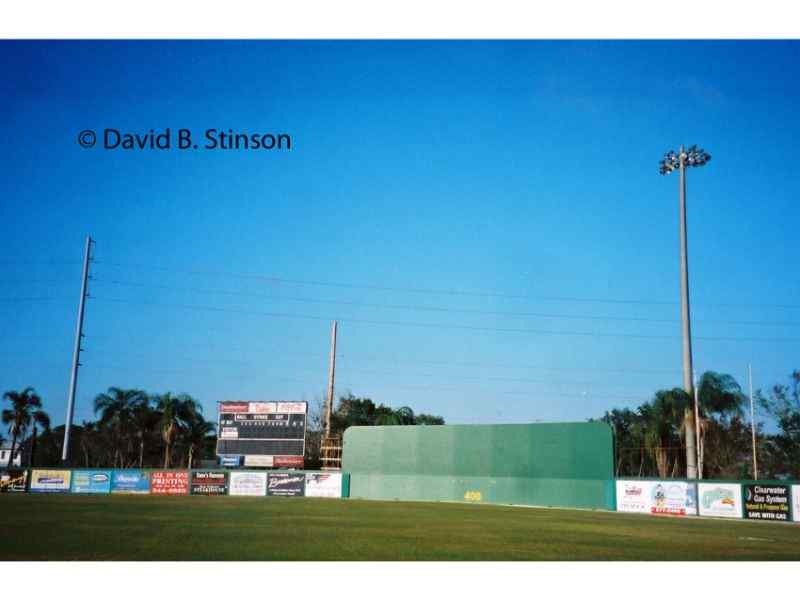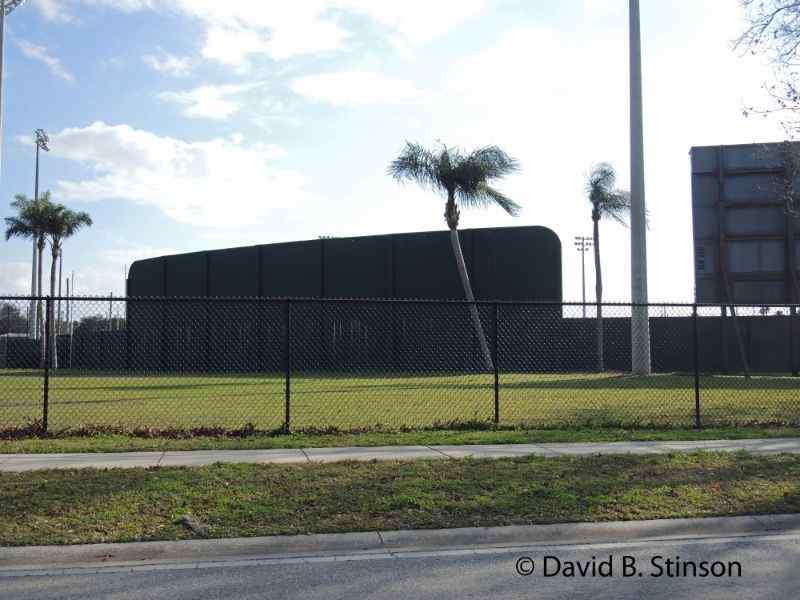 The original concrete block wall still surrounds the stadium exterior.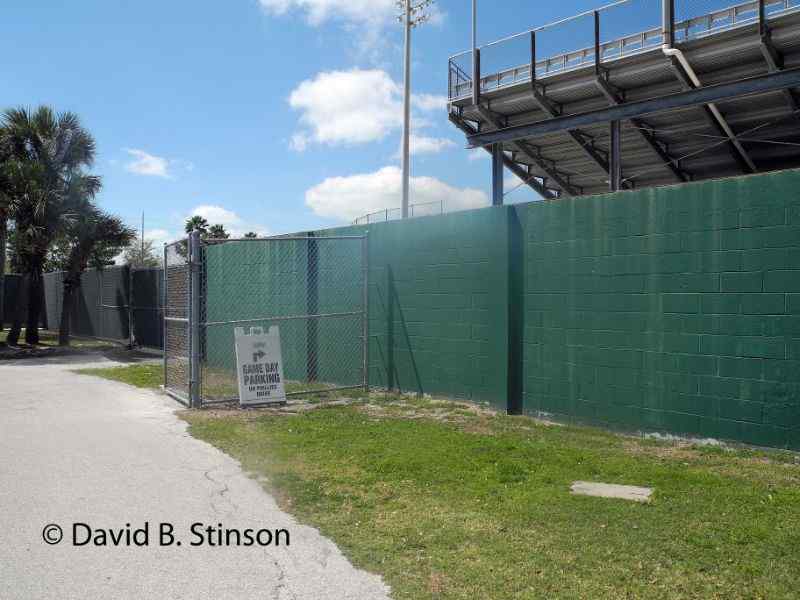 Several administrative buildings also remain on site.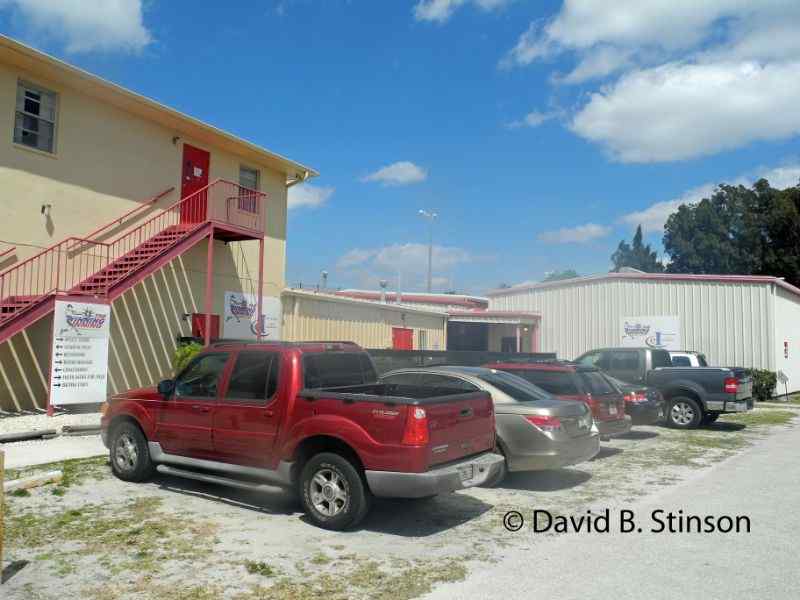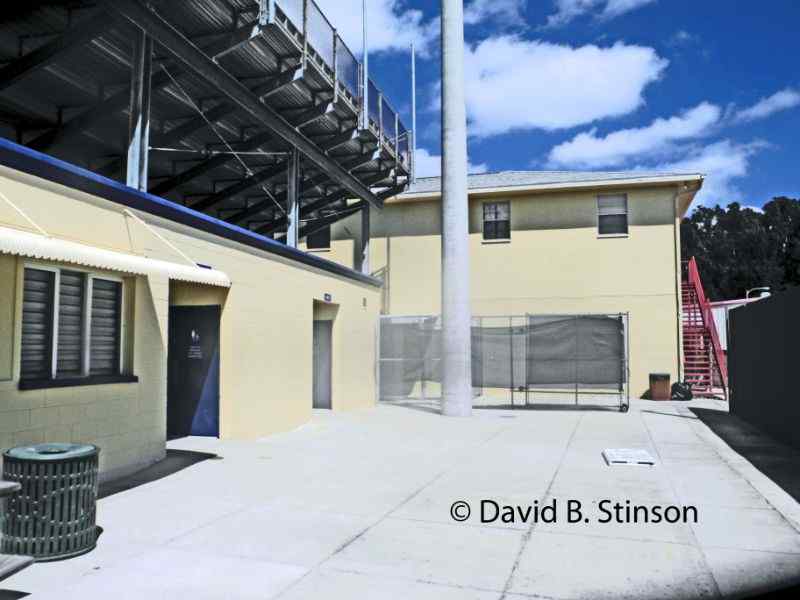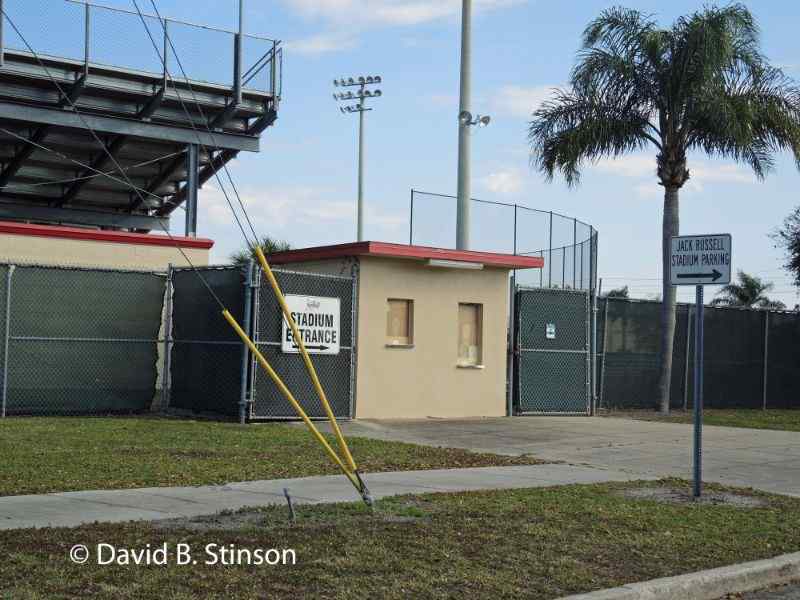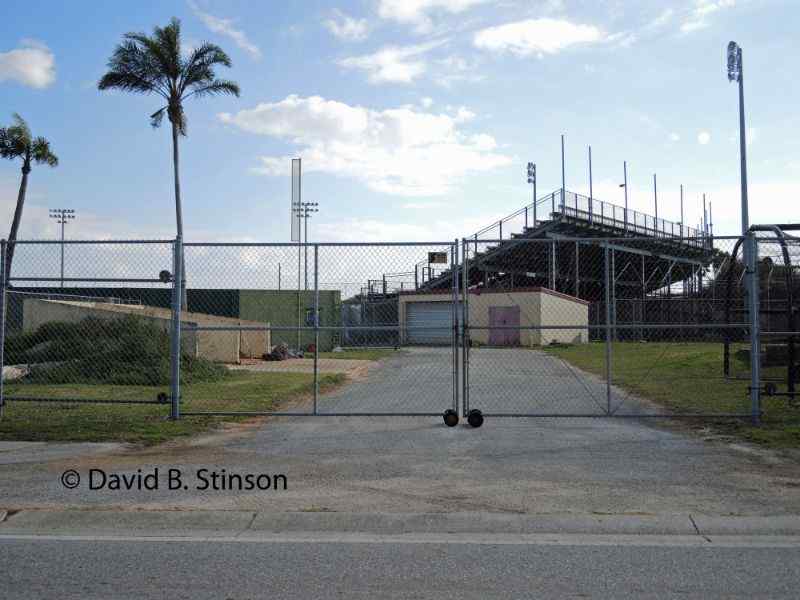 Although the grandstand constructed in 1954 is now gone, much of the rest of the ballpark remains intact, allowing visitors the opportunity to appreciate Florida Spring Training from the 1950s and 1960s.
Extra Innings Youth Foundation currently leases and maintains the ballpark. Extra Innings has "developed programs which include the introduction of baseball activities while simultaneously fostering academic improvement, spiritual guidance, and assisting young adults to become self sufficient in making life choices." (See Extra Innings Website).
Any Phillies fans who are interested in the history of their team and the game itself should take the four mile drive from Bright House Field west on Drew Street to the former site of Clearwater Athletic Field and the current site of Jack Russell Stadium. Over 55 seasons of Phillies spring training history occurred at those two locations and they certainly are worth a visit.