Tinker Field is located at 1610 West Church Street in Orlando, Florida.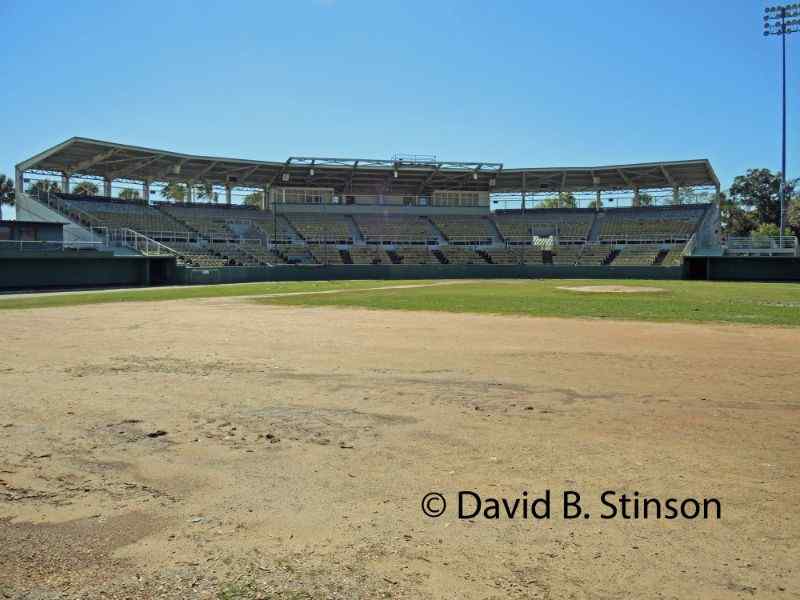 The actual playing field dates back to 1914, when it was constructed by the City of Orlando. The original grandstand was constructed in 1923.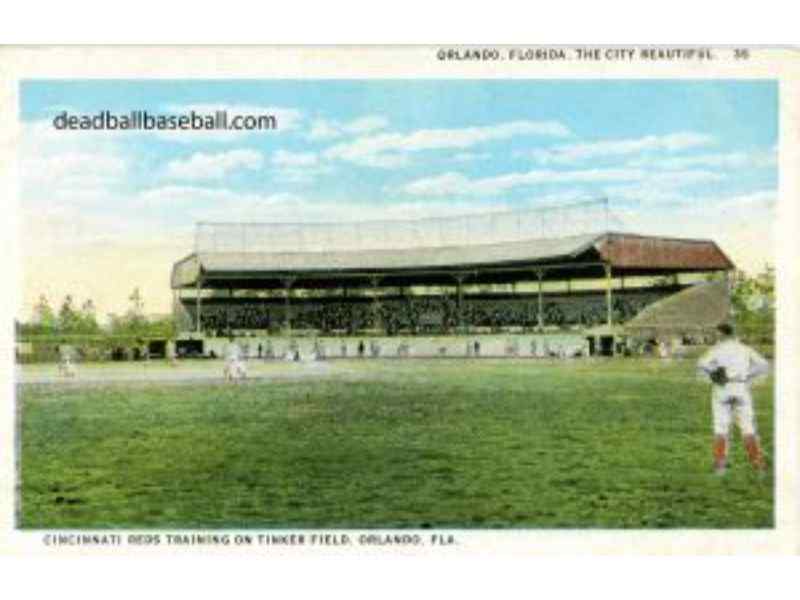 The stadium is named in honor of Hall of Famer Joe Tinker, the former Chicago Cubs shortstop made famous in the 1910 baseball poem by Franklin Pierce Adams, "Tinker to Evers to Chance."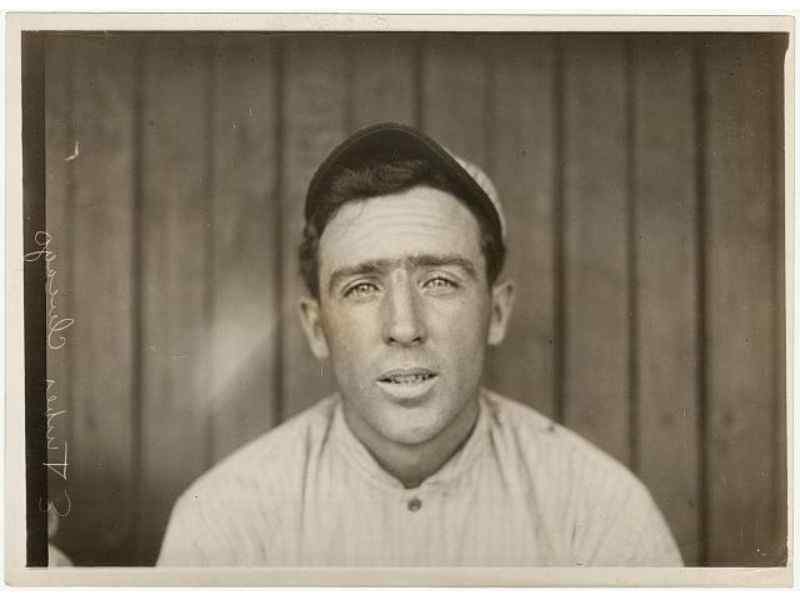 Tinker relocated to Orlando after retiring from Major League Baseball in 1920, and became owner and manager of Orlando's Florida State League team for one season in 1921.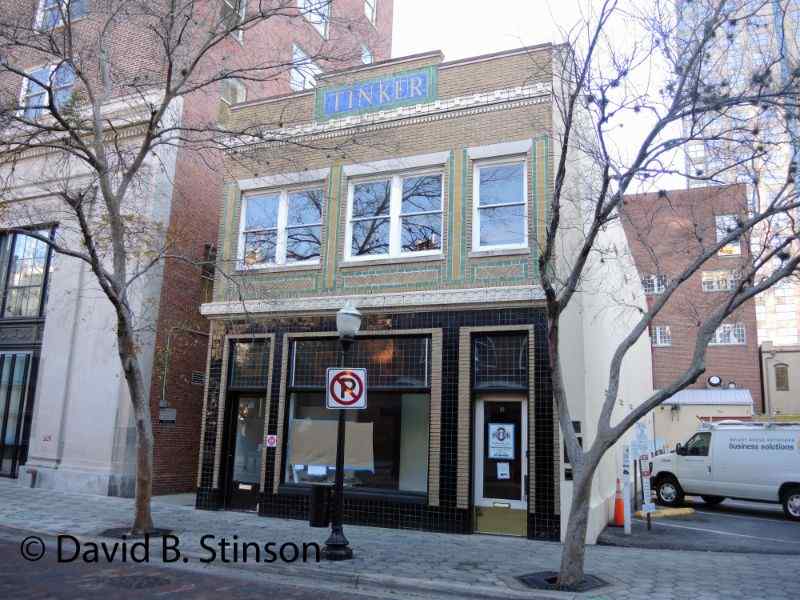 Tinker remained in Orlando, leaving baseball to concentrate on his new career as a real estate broker and developer in Orlando. A building he constructed in 1925 that housed his real estate business still stands in downtown Orlando at 16 and 18 West Pine Street, and is on the National Register of Historic Places.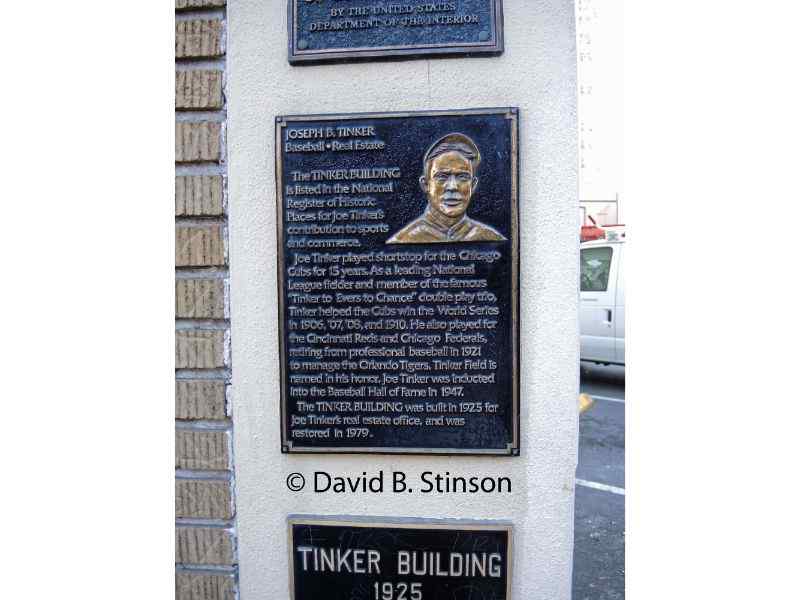 In 1923, at the urging of Tinker, the Cincinnati Reds (Tinker had played and managed for the Reds) began holding spring training at Tinker Field, a place where they continued to train through the 1930 season. In 1931, the Reds moved their spring training home to Plant Field in Tampa, Florida.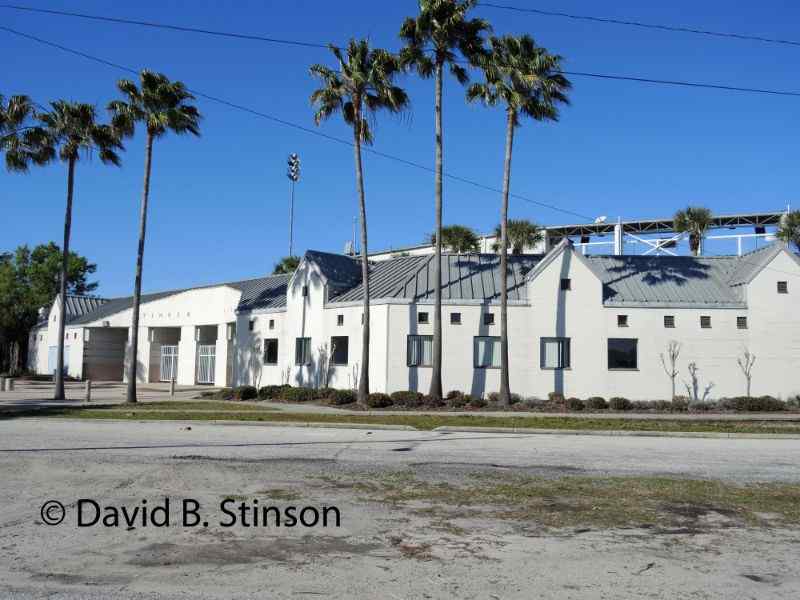 In 1934, the Brooklyn Dodgers relocated their spring training from Clearwater Athletic Field to Tinker Field, where they trained for two seasons before moving back to Clearwater in 1935.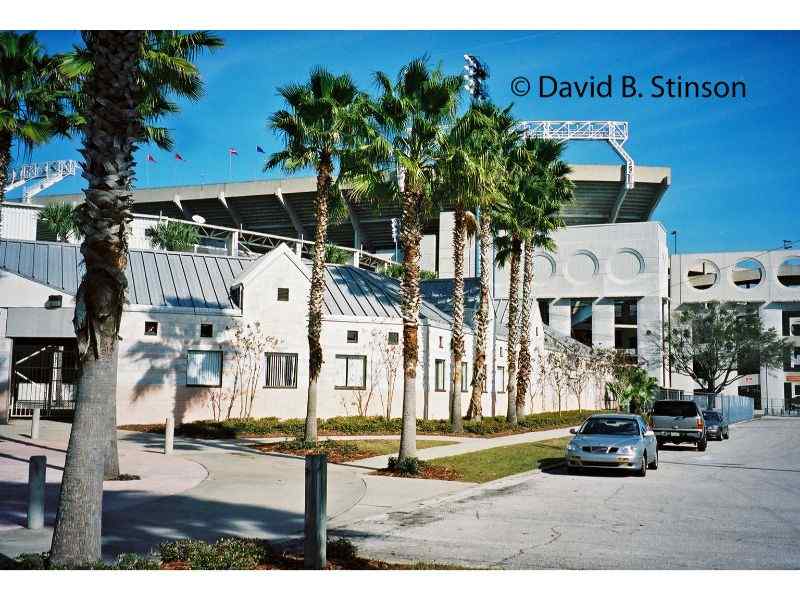 In 1936, the Washington Senators began a several-decades long affiliation with Tinker Field.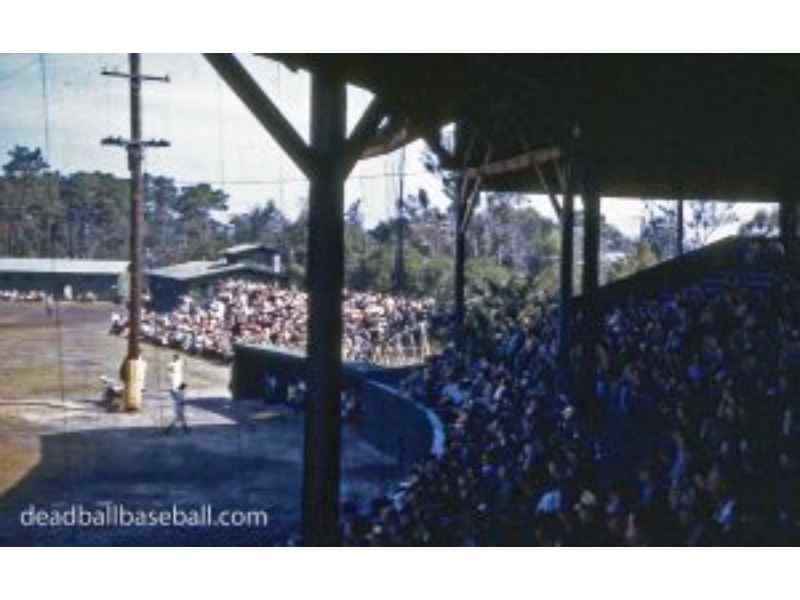 The Senators held spring training there from 1936 to 1942 and again from 1946 to 1960.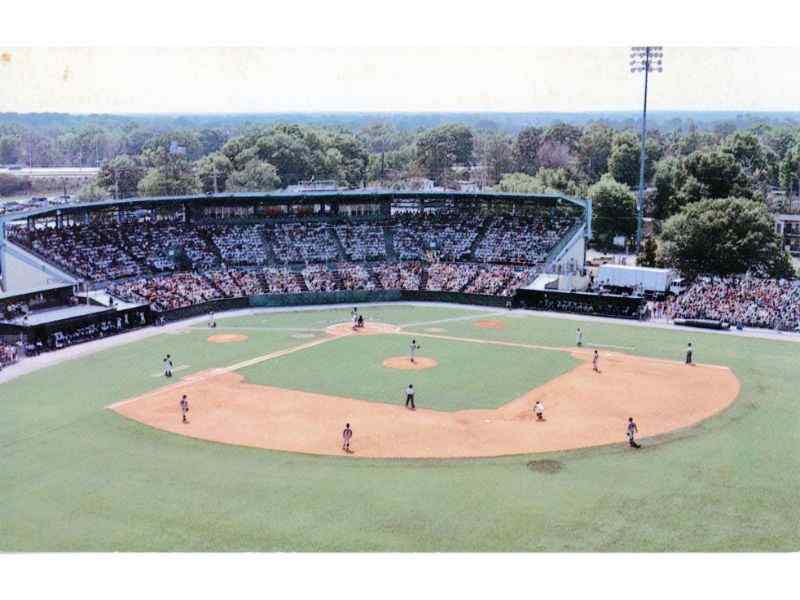 After the Senators franchise relocated to Minnesota as the Twins in 1961, the Twins continued to train at Tinker Field through the 1990 season. A monument and plaque honoring former Senator's owner Clark C. Griffith was placed at the entrance to Tinker Field. Although the granite monument remains, the plaque has since been removed.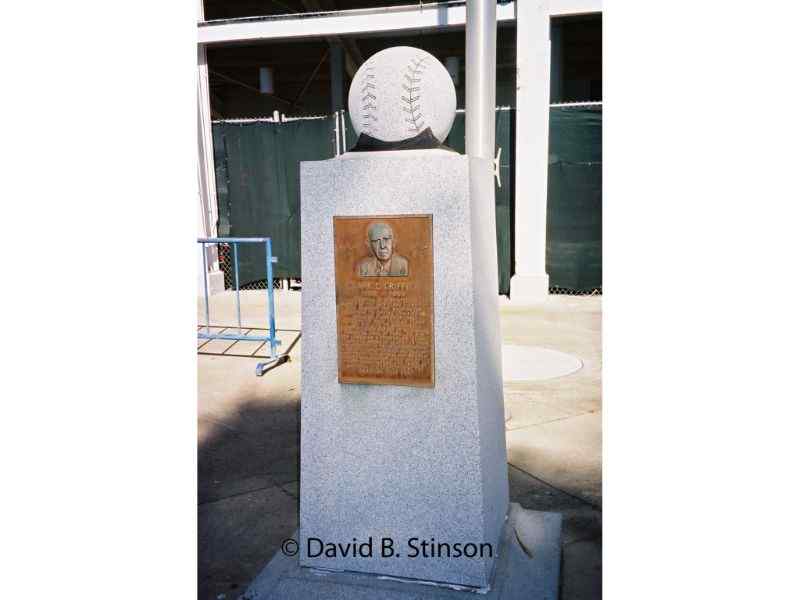 Tinker Field underwent a major renovation in 1963, although apparently parts of the original grandstand structure remain hidden beneath the reconstructed grandstand.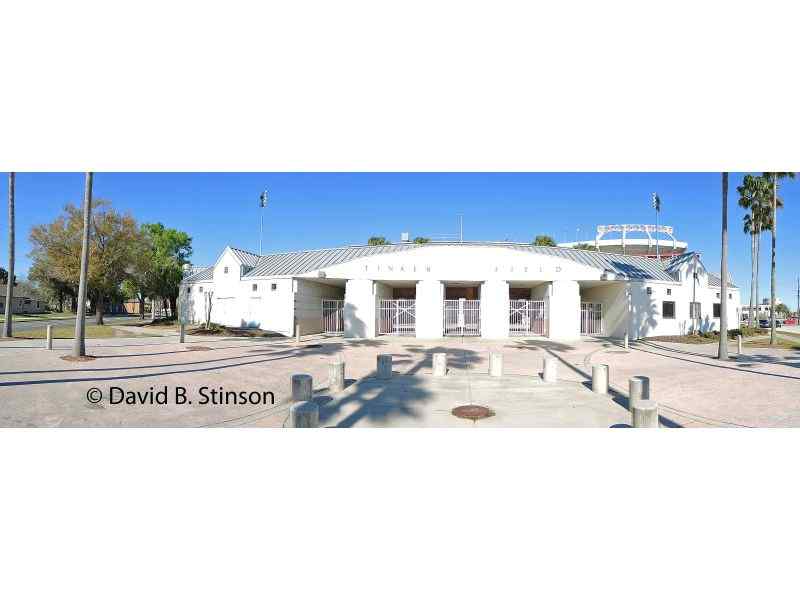 When Griffith Stadium in Washington, D.C., was demolished in 1963, 1,000 wooden chairs from Griffin Stadium were sent to Orlando for installation in Tinker Field. Those stadium chairs remain at Tinker Field today.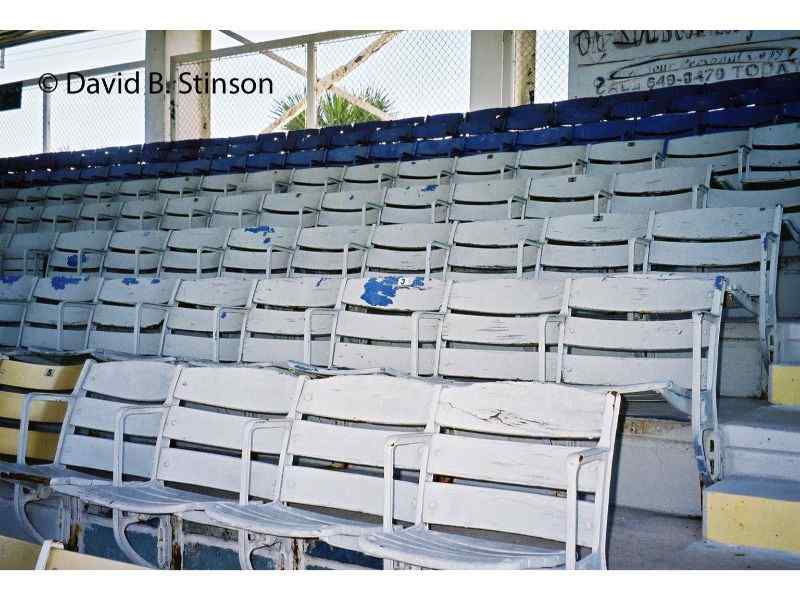 A litany of ever-changing Florida State League teams called Tinker Field home, including the Orlando Caps (1919-1920), the Orlando Tigers (1921), Orlando Bulldogs (1922-1924), Orlando Colts (1926-1928), Orlando Gulls (1937), Orlando Senators (1938-1941, 1946-1953), Orlando Seratomas (1956), Orlando Flyers (1957-1958), Orlando Dodgers (1959-1961), Orlando Twins (1963-1989), Orlando Sun Rays (1990-1992), Orlando Cubs (1993-1996), and Orlando Rays (1997-2003).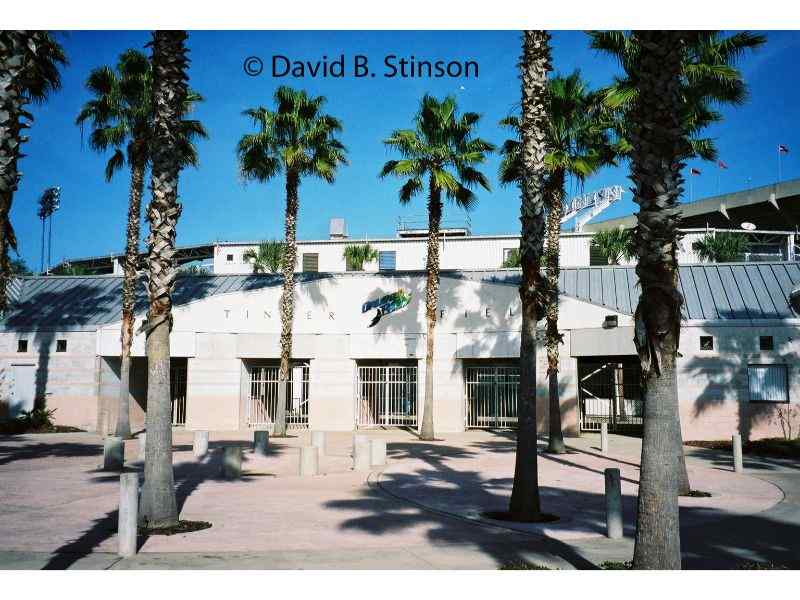 Although the 1923 grandstand lasted 40 years before it was renovated in 1963, the current grandstand already has outlasted the original grandstand by over 10 years.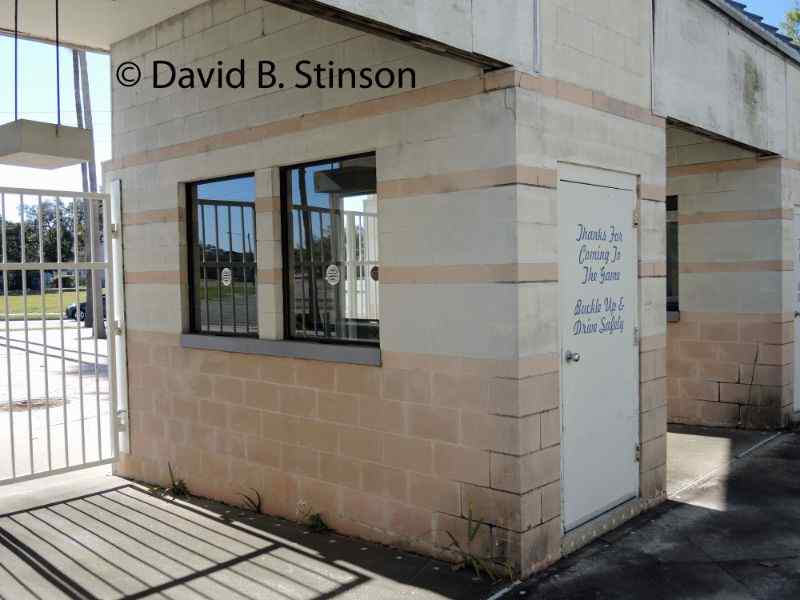 In 2004, Tinker Field was placed on the National Register of Historic Places.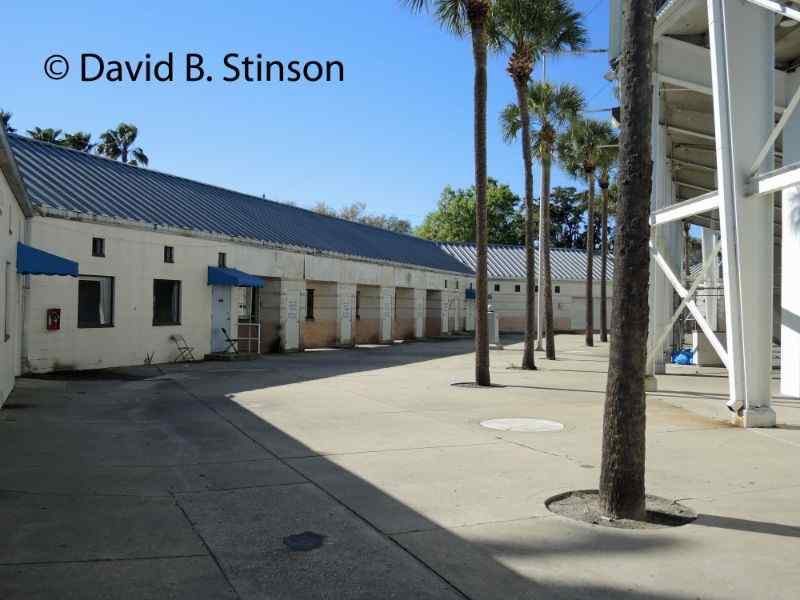 Unfortunately, receiving that designation does not mean that the stadium cannot be demolished.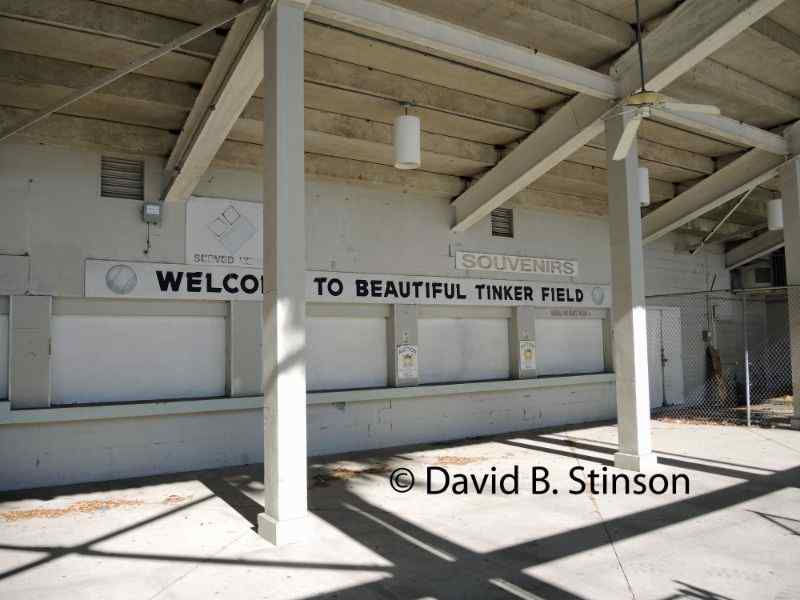 Most recently, Tinker Field has been the home of several college teams. The city likewise uses the venue for concerts and other public gatherings.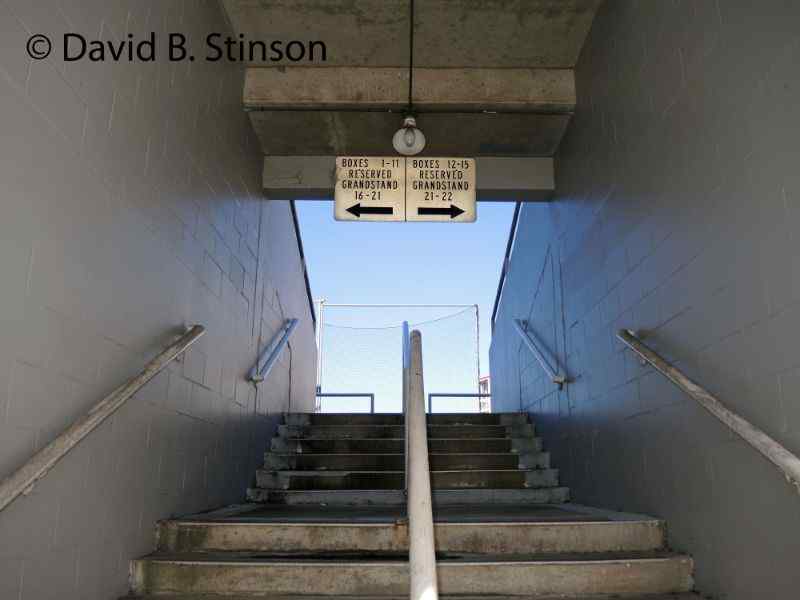 During much of its existence, Tinker Field has been dwarfed by its neighbor just to the east.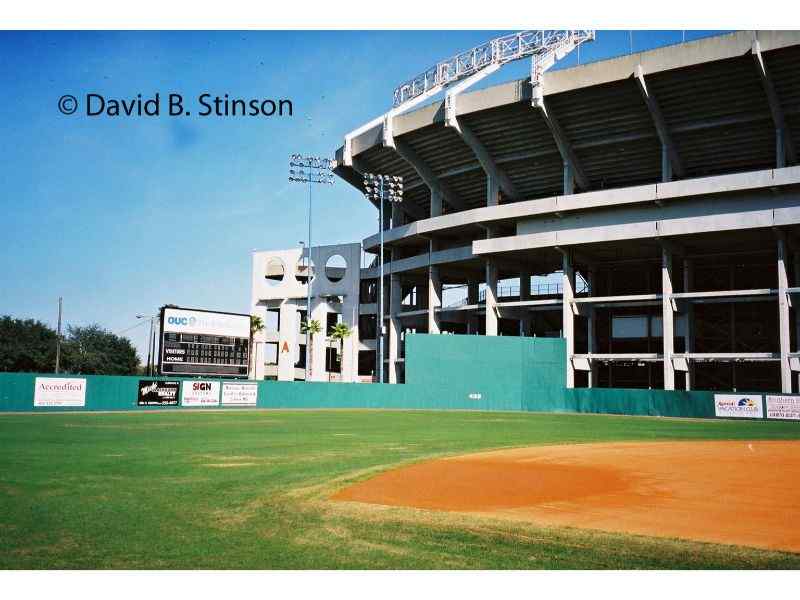 In 1935, the City of Orlando constructed Orlando Stadium just beyond Tinker Field's center field and right field fence.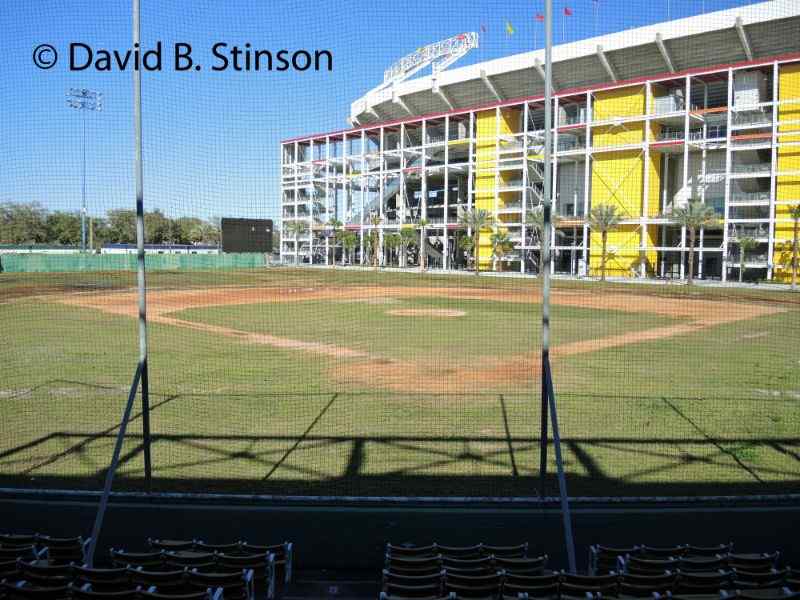 Primarily used for football, the stadium has had a variety of names over the years, including the Tangerine Bowl from 1947 to 1975, the Citrus Bowl in 1976, Orlando Stadium from 1936 to 1946, and from 1977 to 1982, Florida Citrus Bowl Stadium from 1983 to 2013, and currently the Orlando Citrus Bowl Stadium.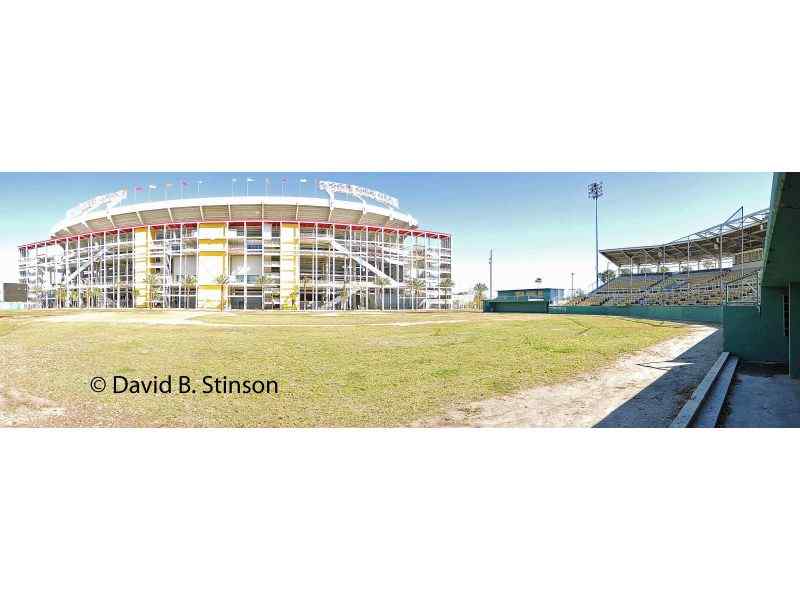 Renovations to the Orlando Citrus Bowl Stadium in 2014 and 2015 resulted in a significant loss of land at Tinker Field in center and right field.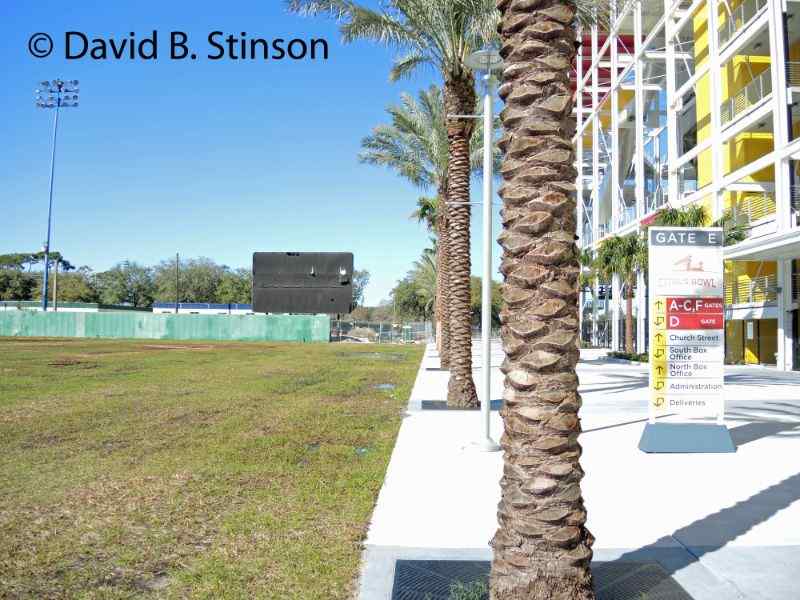 Although professional baseball has not been played at Tinker Field for almost 25 years, any hope of professional baseball returning to the ballpark was permanently dashed once the right field line was shortened to its current length of 245 feet.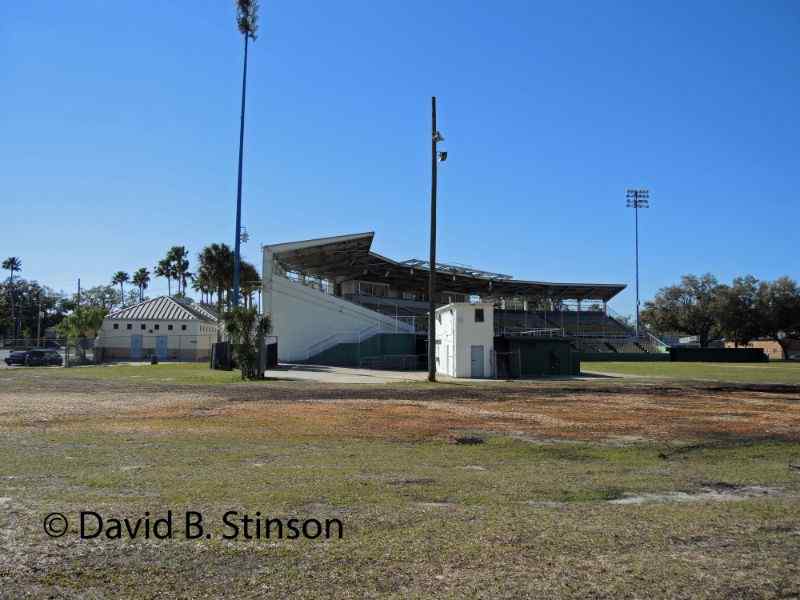 As part of the renovation and expansion of Orlando Citrus Bowl Stadium, much of what once sat along the first base foul line past the dugout was removed as well.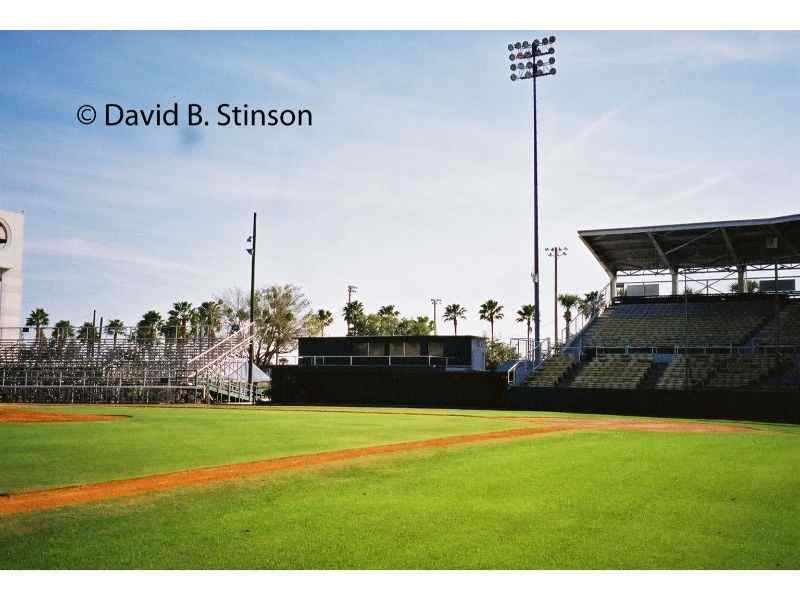 The metal bleachers that sat beyond first base are gone, as are the wooden bleachers that once sat along the third base foul line.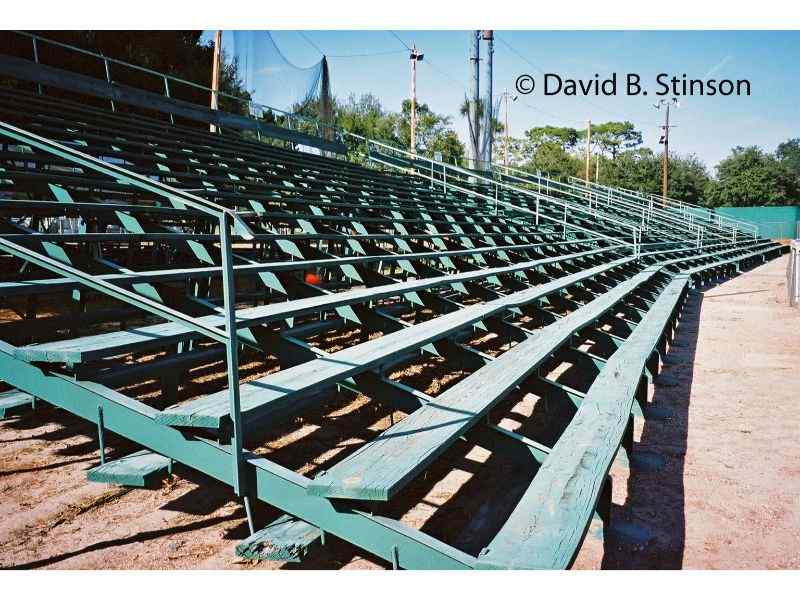 What remains of the ballpark is the grandstand, the concourse, the dugouts, and the players clubhouses.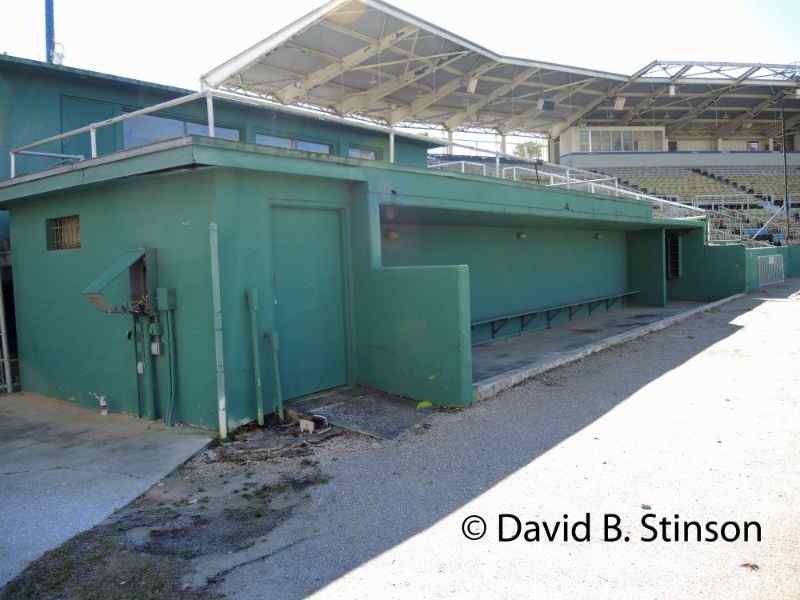 In 2014, the mayor of Orlando and City Council announced that Tinker Field would be raised because of its age and because it no longer could serve the purpose for which it was built.
Public backlash temporarily halted the city's plans to demolish Tinker Field.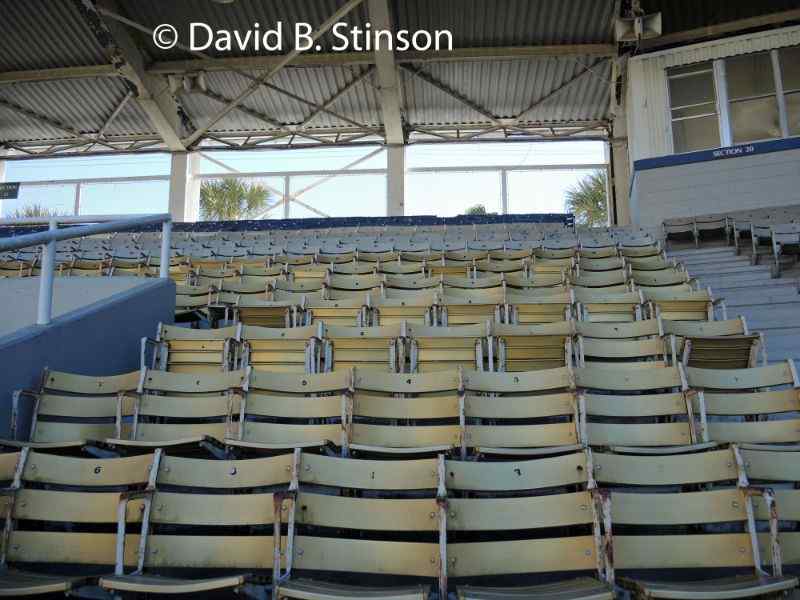 It is expected that a decision on the future of Tinker Field will be made soon. Some argue that there is still value in preserving the historic ballpark, even if it no longer can be used for professional games.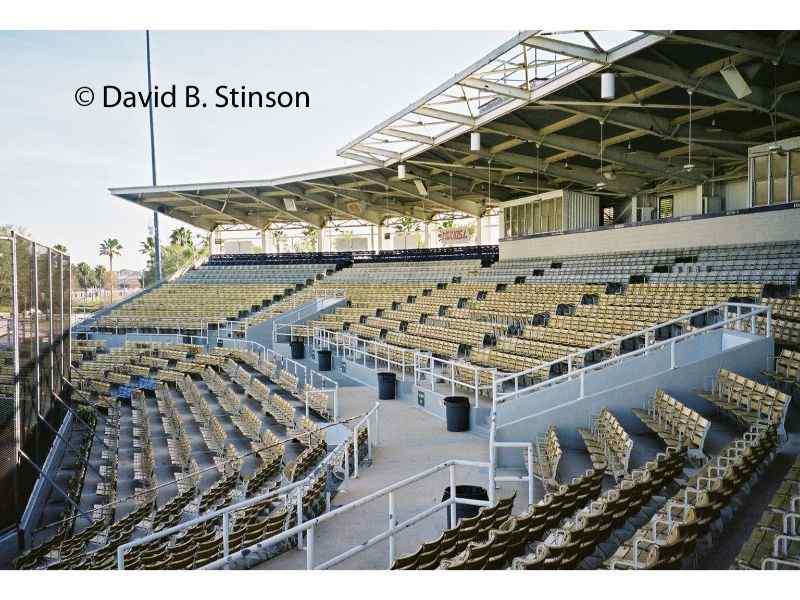 The city has estimated that it will cost $10 million to renovate the grandstand and the rest of the still-standing stadium structures.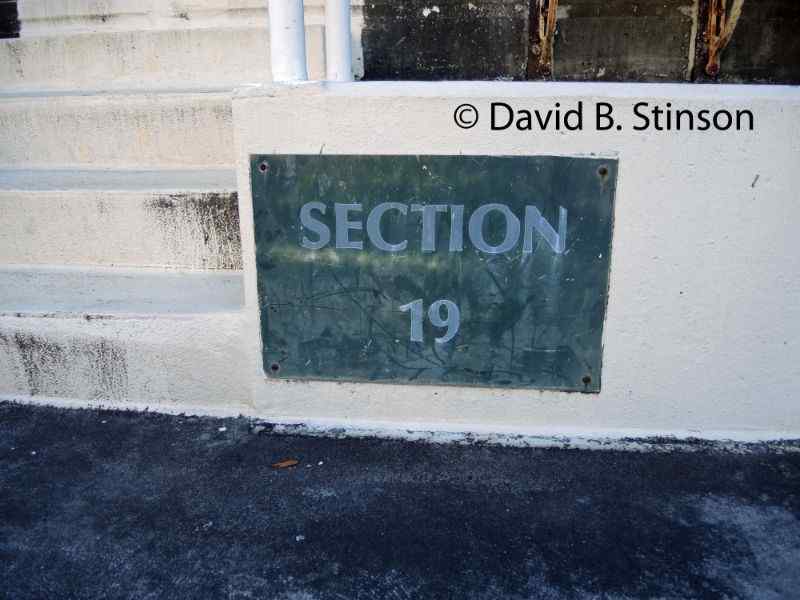 Historic preservationists note that, in addition to its rich baseball history, Tinker Field has been a public gathering place for the community for over 100 years.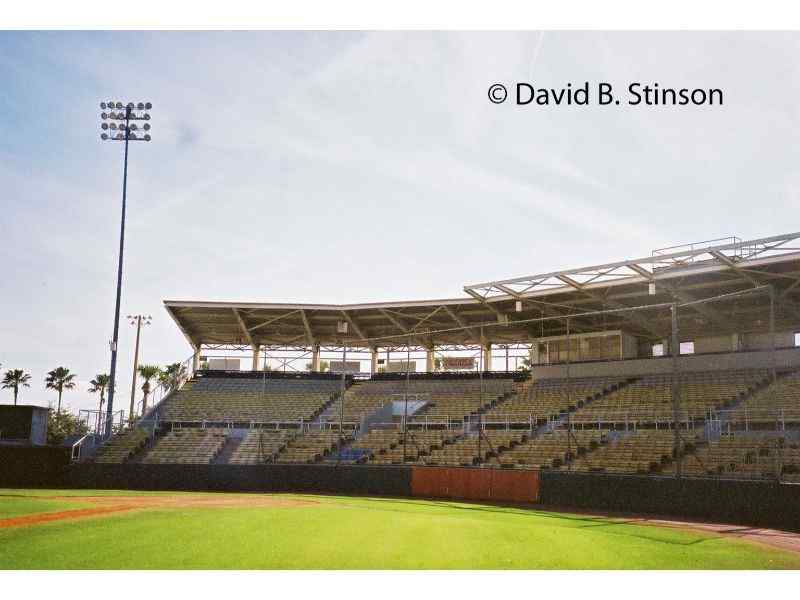 One of the most notable historic events at the stadium occurred on March 6, 1964, when Dr. Martin Luther King, Jr., gave a speech from the pitcher's mound to people gathered in the grandstand. It was his sole public appearance in that city.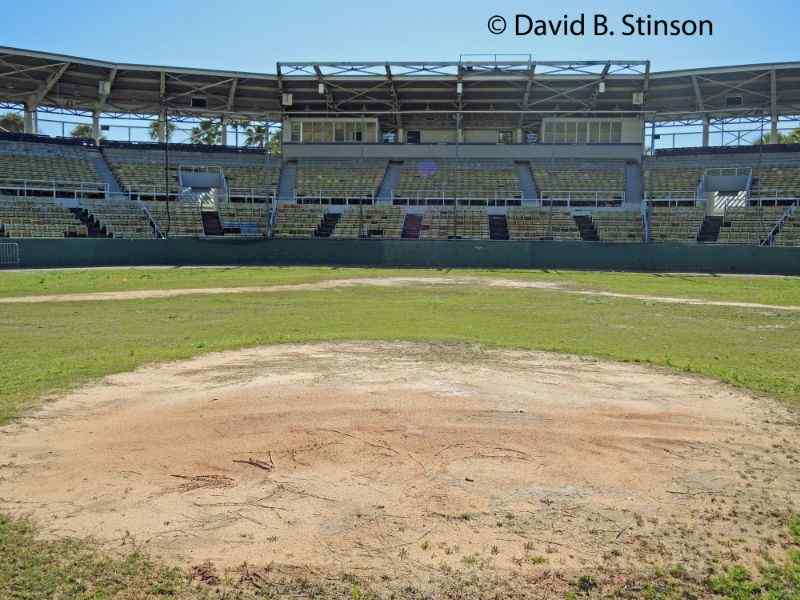 Although it remains to be seen whether the city will preserve what is left of Tinker Field, one proposal, should the field not be preserved, would renovate Tinker Field's former practice field, currently known as McCracken Field, which sits just south of the ballpark, and create a smaller version of the Tinker Field grandstand at that field.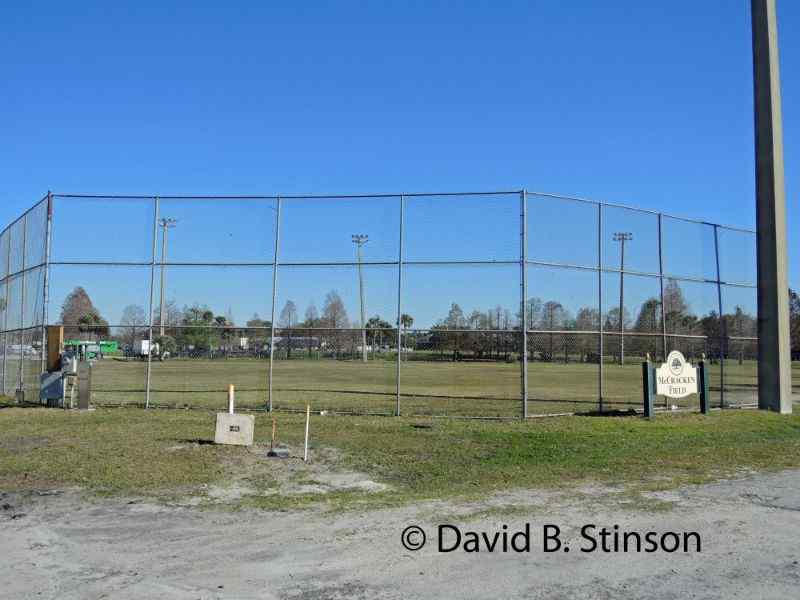 If you live in the area of Orlando, Florida, or will be visiting there any time soon, and have a love for history and old ballparks, be sure to stop by Tinker Field because its appears its days may be numbered.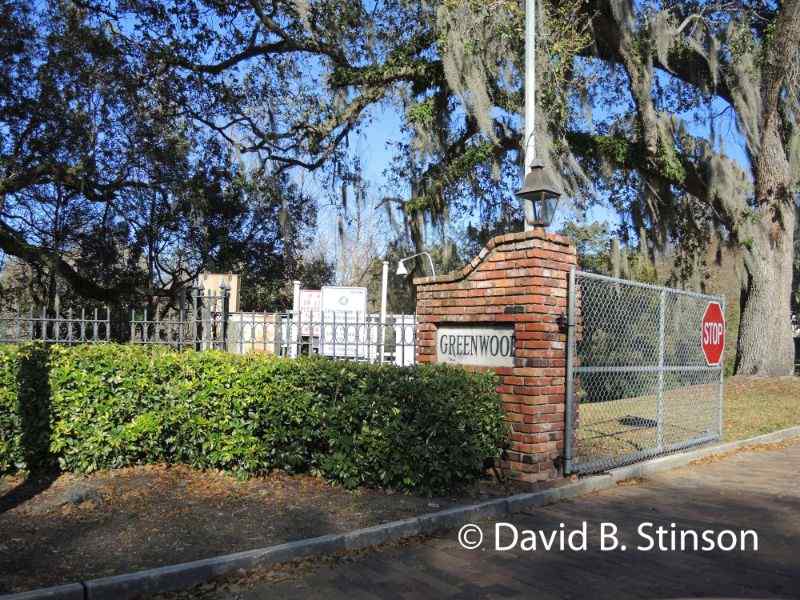 And if you have a moment, take a trip just three miles east of Tinker Field to the final resting place of the ballpark's namesake.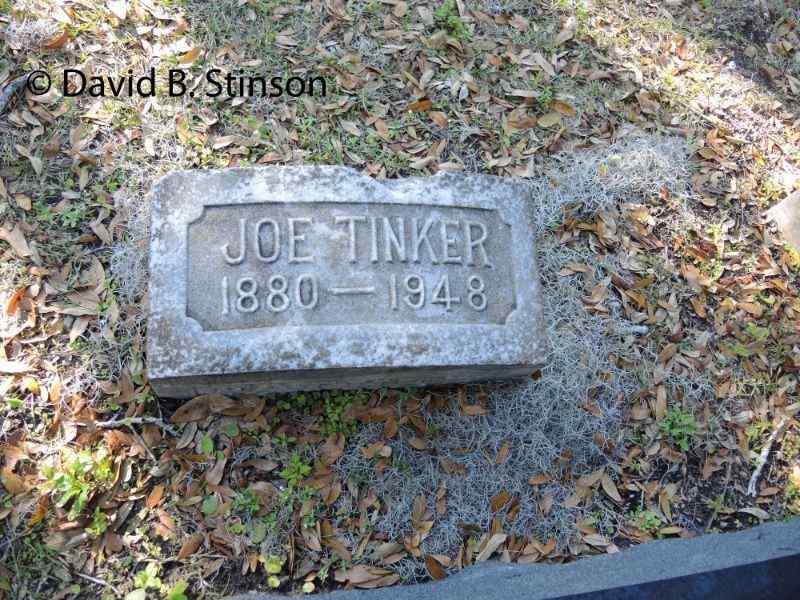 Tinker died in Orlando on his birthday – July 27th – in 1948 and is interred at Greenwood Cemetery along side his first wife Rudy Tinker, who died in 1923. Tinker's grave site includes a monument with a reproduction of his Hall of Fame plaque.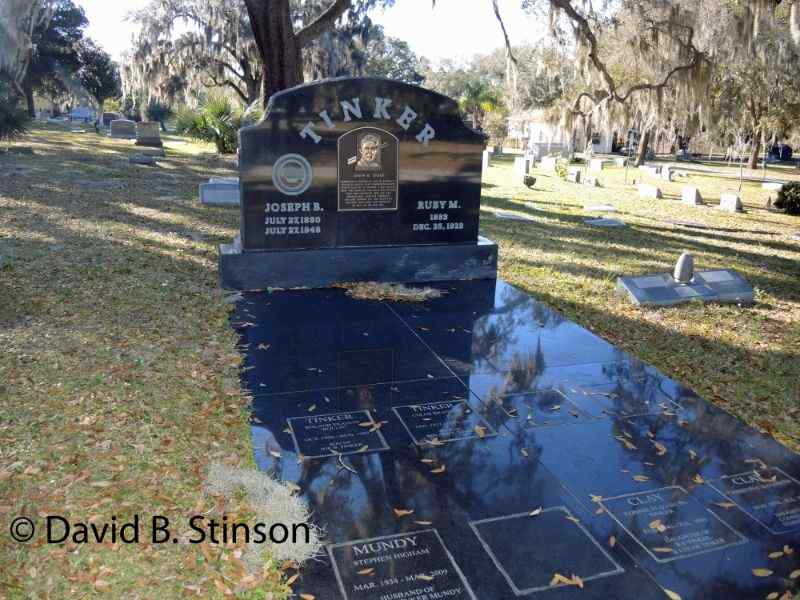 Hopefully the City of Orlando will realize that the history of Tinker Field justifies keeping Tinker Field in place, perhaps configured for use by high school or local little league teams. The ballpark's site is one of the oldest professional baseball parks in Florida and Tinker Field's grandstand, even as renovated in 1963, is one of the oldest still-standing baseball grandstands in the state. Only the grandstands at Henley Field Ballpark (1925) in Lakeland, Florida, J.P. Small Memorial Park (1935) in Jacksonville, Florida, Holman Stadium (1953) in Vero Beach, Florida, Fort Lauderdale Stadium (1962) in Fort Lauderdale, Florida, and Jackie Robinson Park (1962) in Daytona Beach, Florida, are older.
And once it is gone, it can't be brought back.