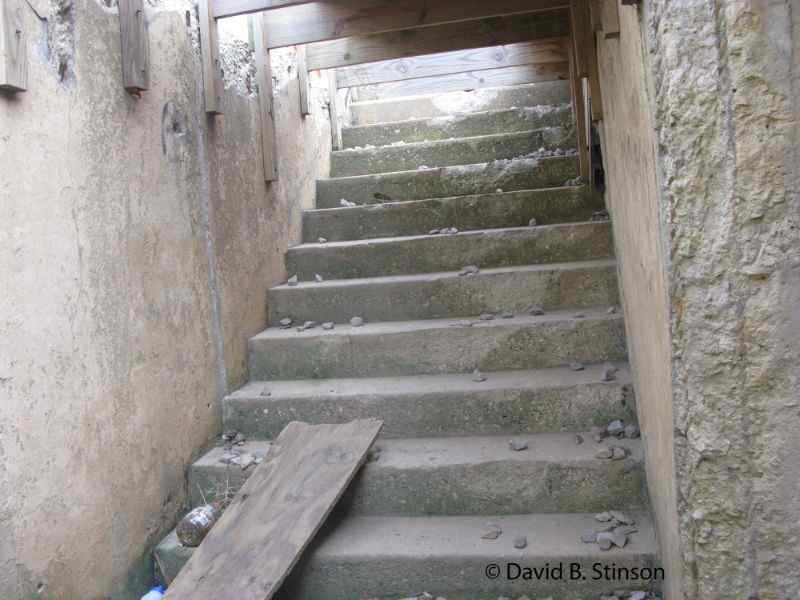 They lead nowhere now, but these steps at League Park once took Cleveland players from the dugout, underneath the first base grandstands, to clubhouse, and back again.
And it is here, at League Park, that I will begin recounting the steps I have taken over the years to find the past hidden within this country's many lost ballparks.
Lawrence Ritter did all baseball fans a great service, not just for his groundbreaking work "The Glory of Their Times," but also with the publication almost 20 years ago of his book "Lost Ballparks." Over the years it has served as an inspiration and a travel guide for my many visits to this country's long-lost major league ballparks.
There is much to tell about the trips I have taken, tracking down these former ballpark sites. Some still retain a piece or two of the old ballpark – League Park, Forbes Field, Braves Field, Sportsman Park. Others have perhaps an outline, or markings where the field once stood – Fulton County Stadium, old Comiskey Park, Shea Stadium. But most lost ballparks have nothing, just the memories of the men who played there and those who attended the games. Pictures of those old ballparks, and understanding of what has been built in their place, and the memories of those fortunate to have seen the vanished ballparks, will aid in my attempt to bring these lost ballparks back to the forefront.