The Philadelphia Phillies called the Baker Bowl their home from 1887 to 1938.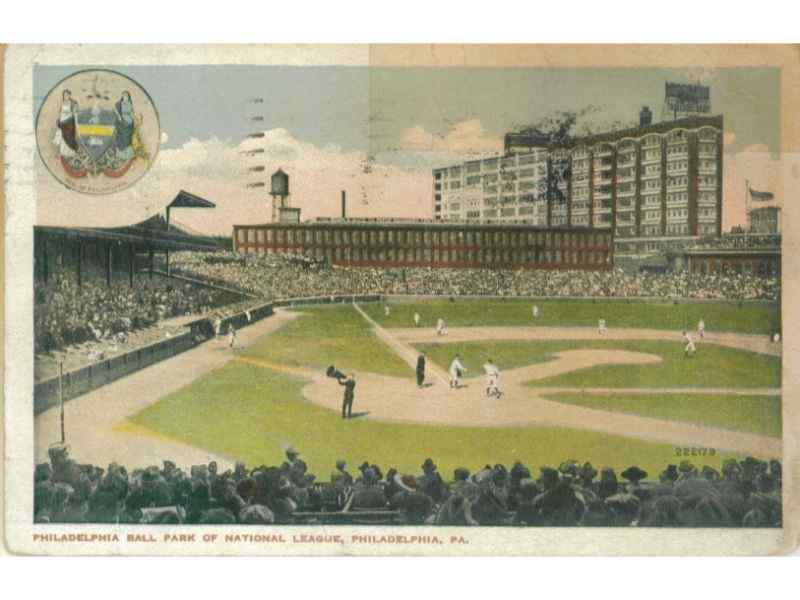 Demolished a decade later, nothing now remains of the ballpark, although a state historical marker notes its former location.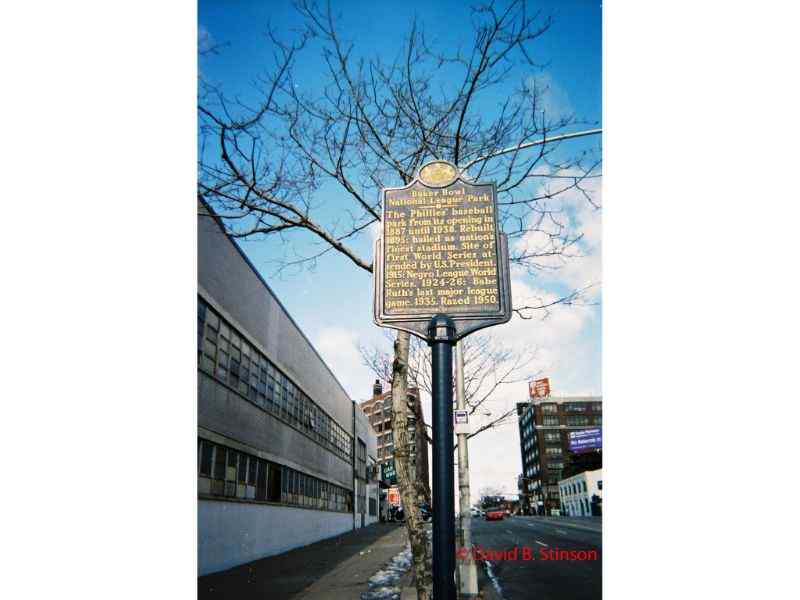 Some of the buildings surrounding the site from that era do help provide perspective of how the ballpark once fit into the neighborhood. The warehouse (former Brooks Brothers warehouse?) that looms over the outfield in the postcard above remains.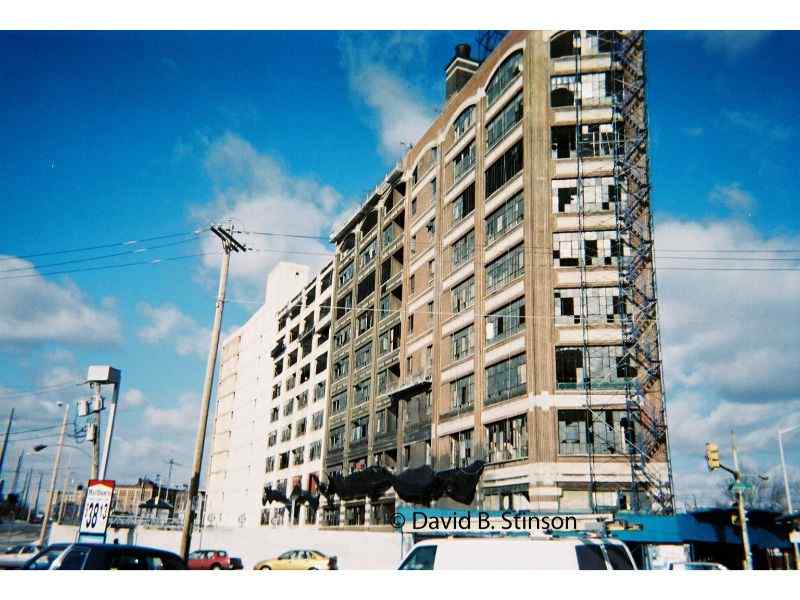 The warehouse also is visible in this vintage 1932 photograph of former New York Giant third baseman Gil English.
The warehouse also is visible along Lehigh Avenue.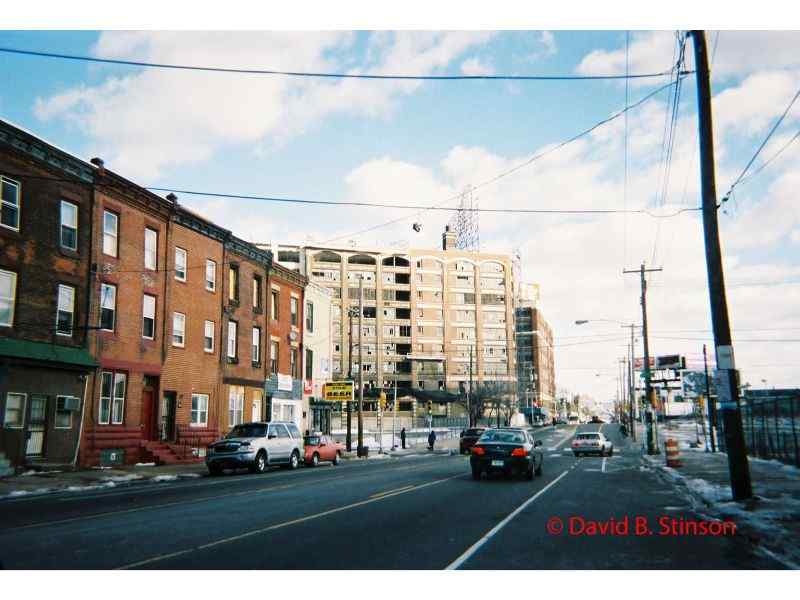 The Moore & White Company (which made machinery such as paper machinery) was located at northeast corner of 15th Street and Lehigh Avenue, just beyond the left field bleachers (as seen in the photograph below). That building is no longer at the site.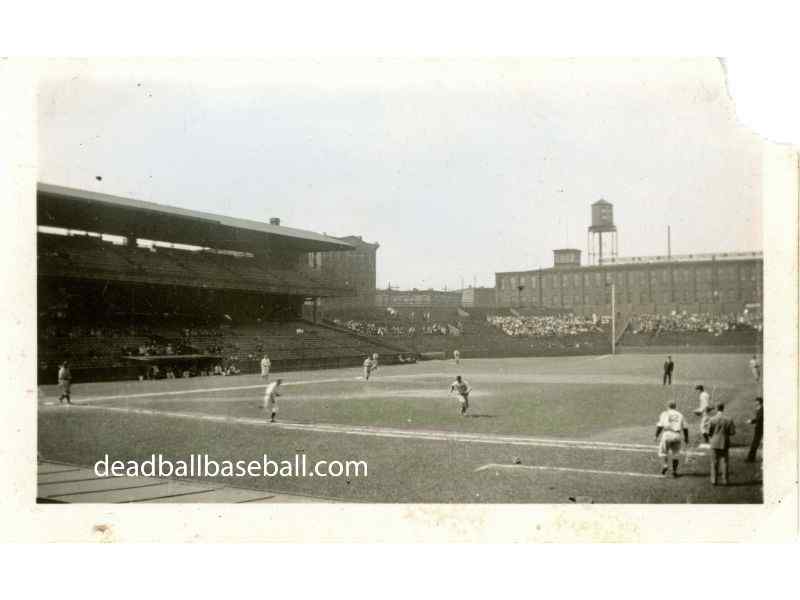 Also remaining at the site from the time of the Baker Bowl is a two-story brick building (now painted white) topped with billboards that is visible in pictures of the stadium just beyond right-center field.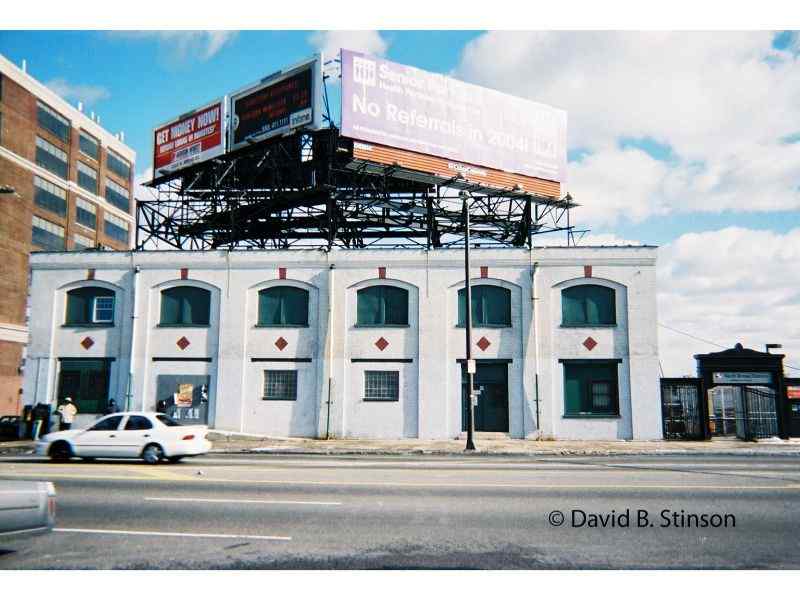 The Baker Bowl site now is occupied by a gas station and parking lot that sit in left and center field respectively.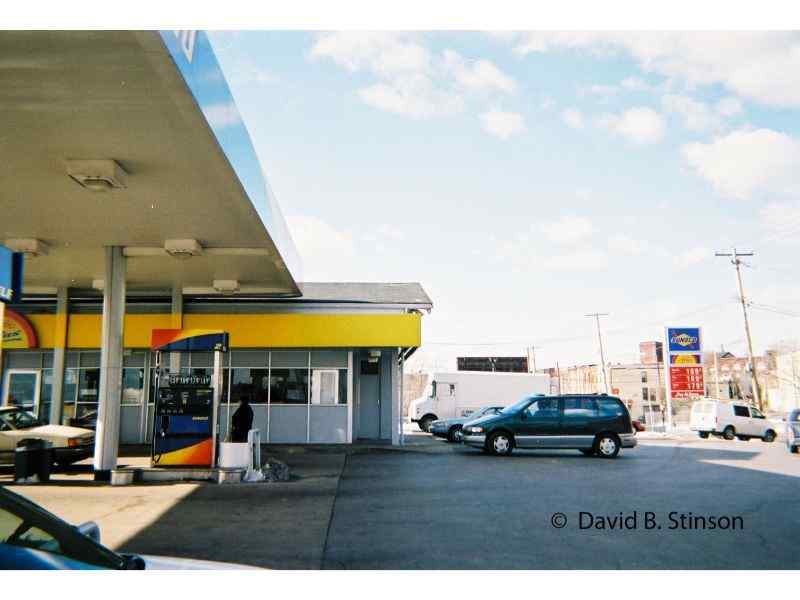 A two story International-style industrial building sits in the former location of the infield and right field.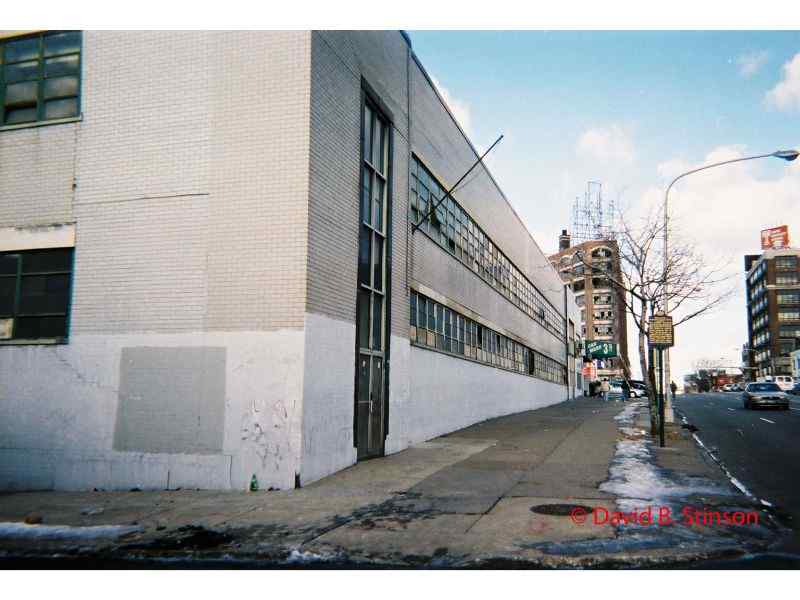 The buildings on the south side of Huntingdon remain from the time of the Baker Bowl as well.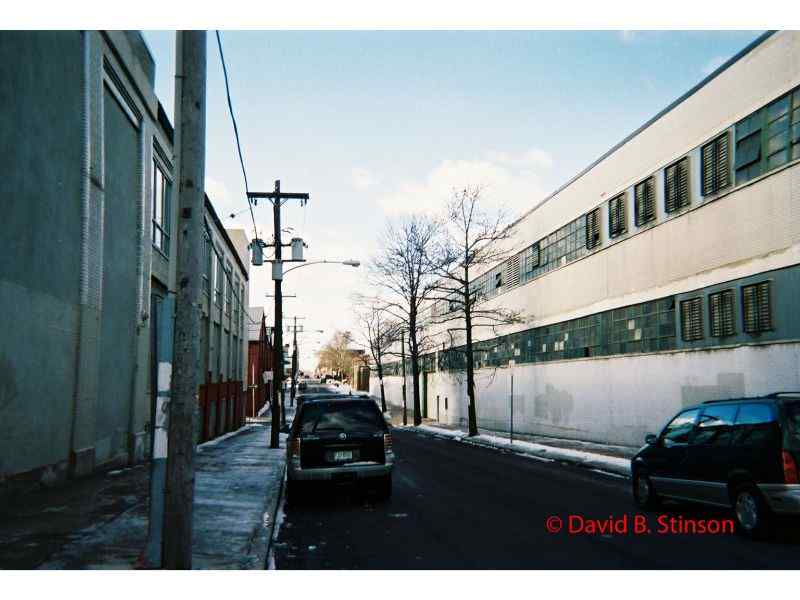 Is the former site of the Baker Bowl worth a visit, even though nothing remains of the former ballpark? If you are a fan of the Phillies and appreciate the history of the game, it is worth a stop, especially since the distinctive v-shaped warehouse that once loomed over center field remains in place. Another former ballpark worth visiting is the Phillies' second home – Shibe Park – which was located just a few blocks west of the Baker Bowl at the corner of Lehigh Avenue and North 29th Street. More on that lost ballpark later.