Perched on a hill overlooking the Hudson River at the southwest corner of Broadway and 168th Street in Washington Heights was Hilltop Park, the original home ball field of the New York Yankees (known then as the Highlanders).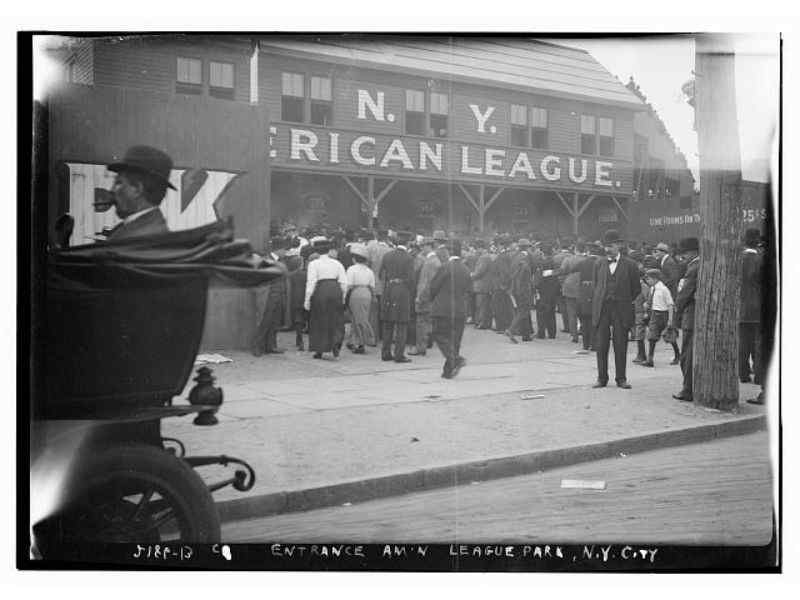 The third base grandstand, which once ran parallel to Fort Washington Avenue, is shown in the picture below.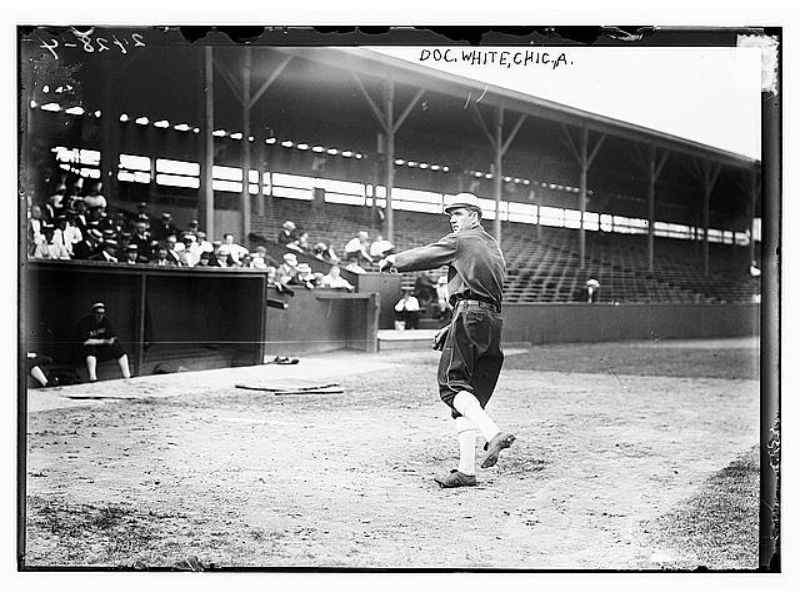 The first base grandstand, depicted in the photograph below, ran parallel to 165th Street.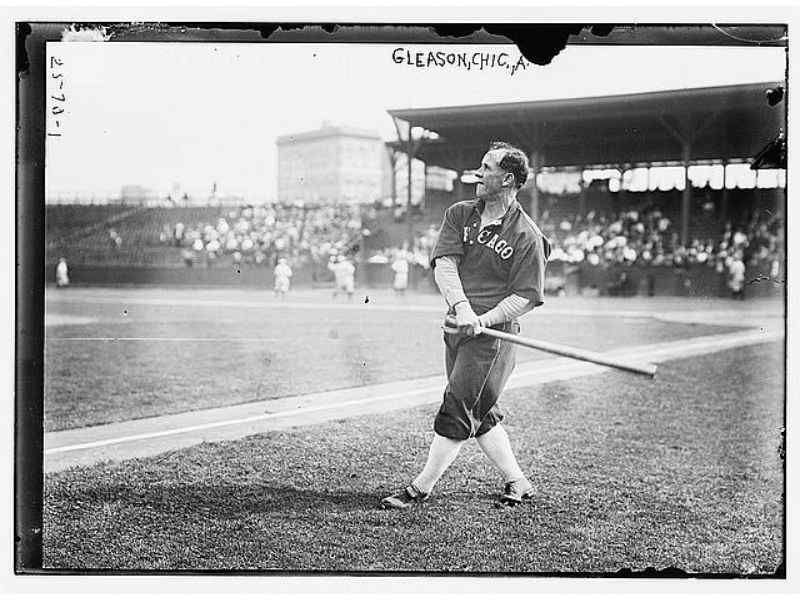 The New York Presbyterian/Columbia Medical Center, erected in the 1920's, now engulfs the entire site.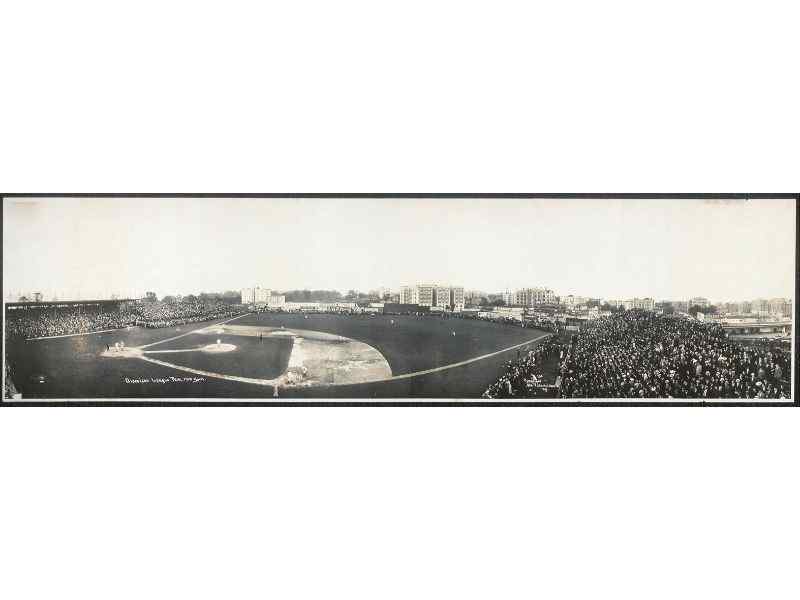 Nothing remains of the old ballpark.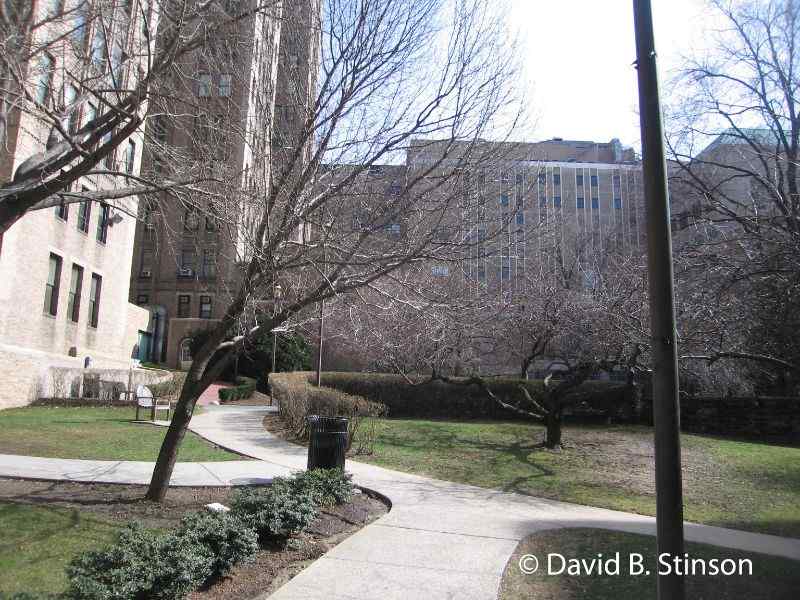 In a courtyard just off Fort Washington Avenue, between 165th and 168th Streets, is a bronze plaque marking the former location of home plate.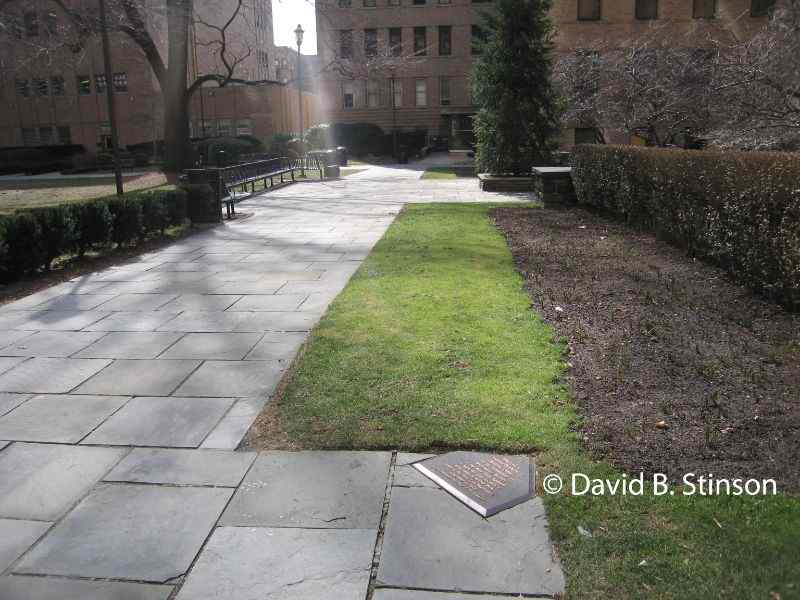 The New York Yankees donated the plaque to the hospital and unveiled it in 1993 during a dedication attended by former Highlanders pitcher Chet Hoff, who was then 102 years old. Mr. Hoff went on to become the oldest living ex-major-leaguer ever, before his death five years later.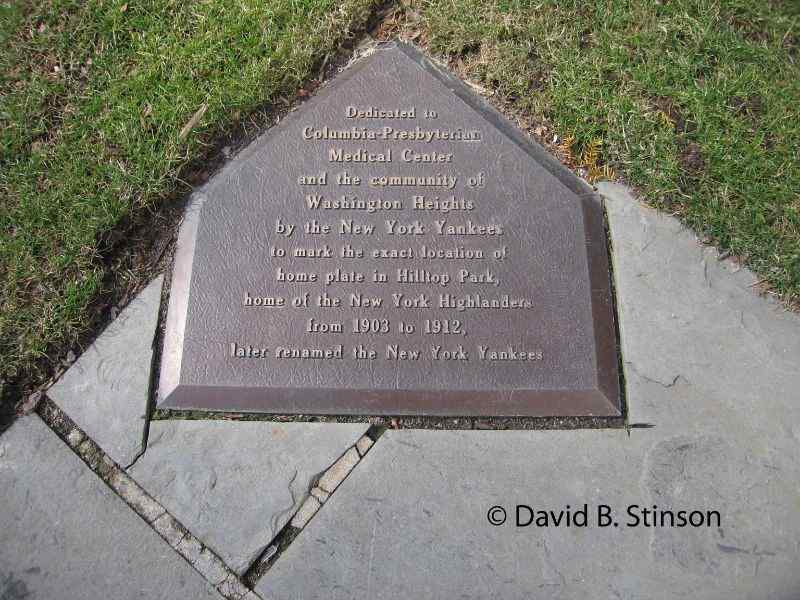 This famous picture (below) of Ty Cobb sliding into third base, and third baseman Jimmy Austin, was taken at Hilltop Park.
The location of third base, where this picture was taken, is inside the Presbyterian Building shown in the photo below, just 90 feet beyond where the home plate marker resides.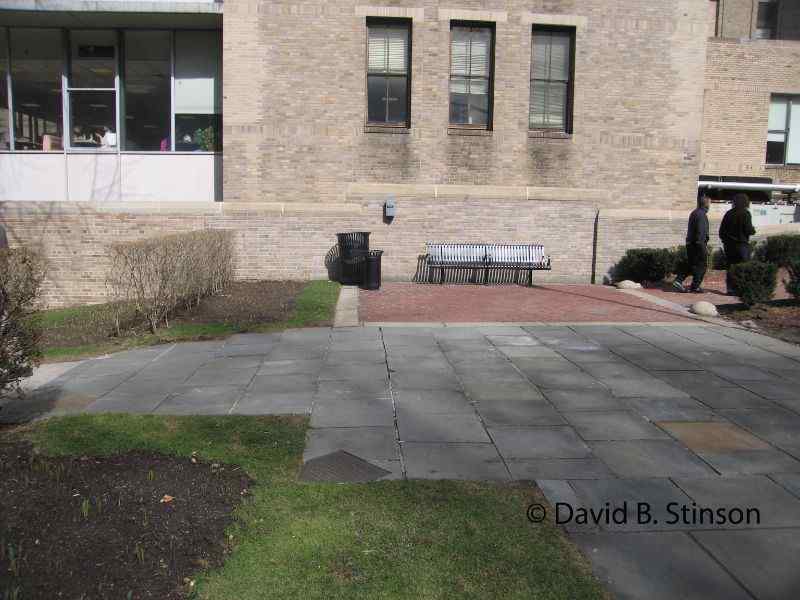 The medical center's chapel – the Pauline A. Hartford Memorial Chapel – is constructed on what once was Hilltop Park's right field. It is, literally, a true "church of baseball."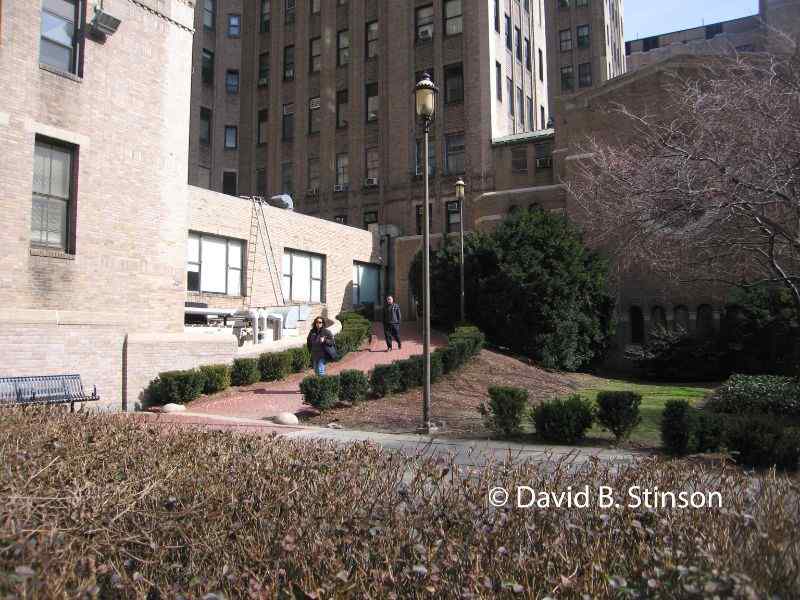 UPDATE – AUGUST 2011
The courtyard off Fort Washington Street currently is under construction and the bronze plaque honoring the former location of home plate has been removed.
As such, the courtyard is closed off to visitors.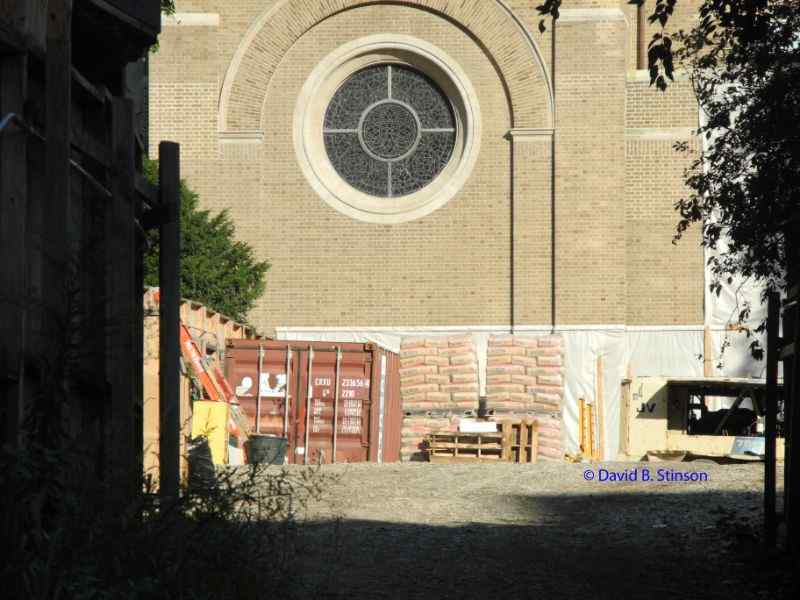 Although the actual ballpark is long gone, the distinctive, attached apartment buildings at the corner of 168th and Broadway remain from the time of Hilltop Park. Those buildings appear in the photograph below.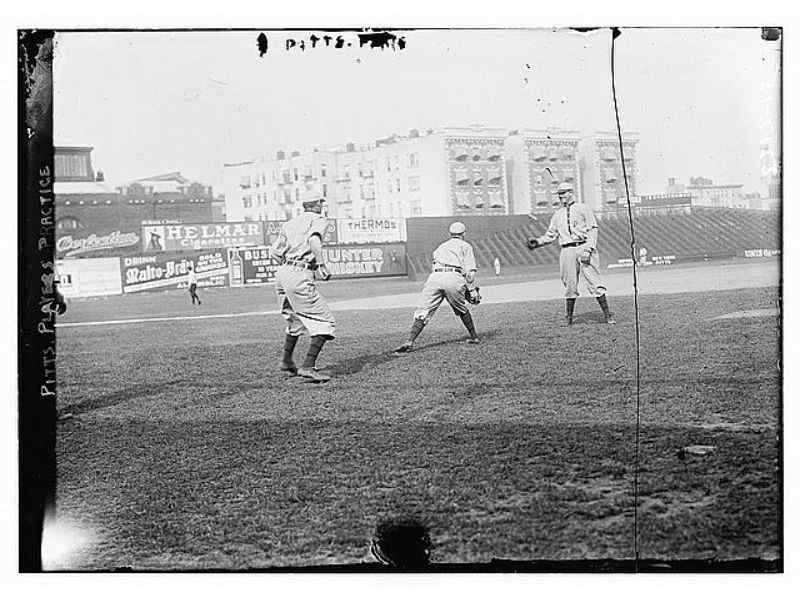 The photograph below depicts those same buildings, along with a Victorian style stone building, long gone, that sat along Broadway, just south of 168th Street.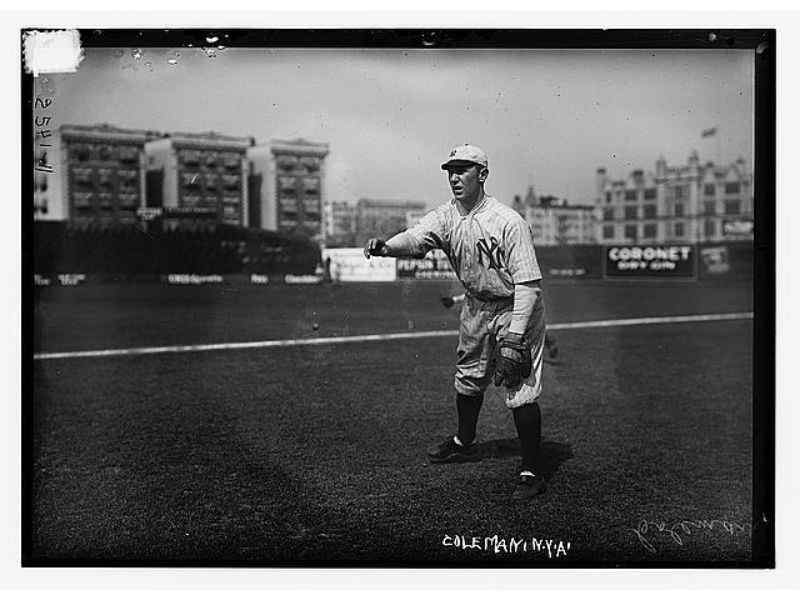 The buildings as they appear today facing 168th Street, at the intersection of 168th and Broadway.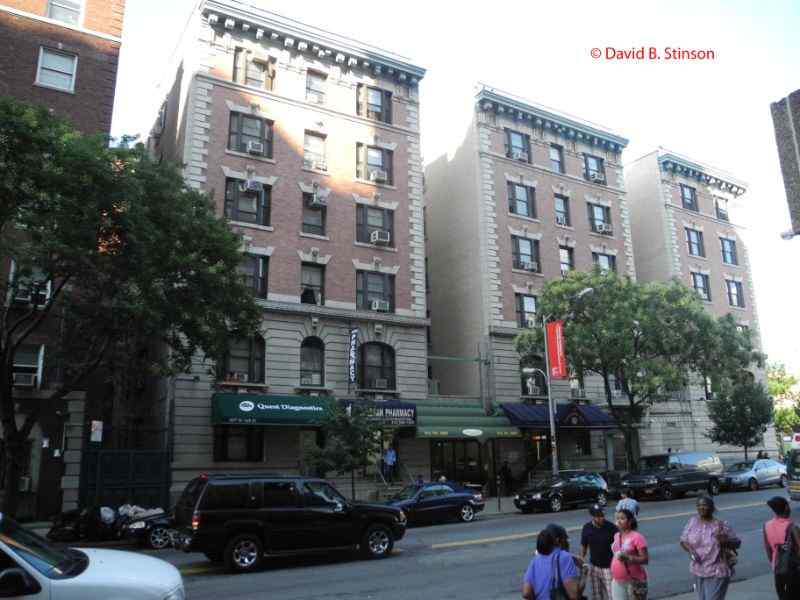 The apartment buildings house offices, a restaurant, and Melbran Pharmacy.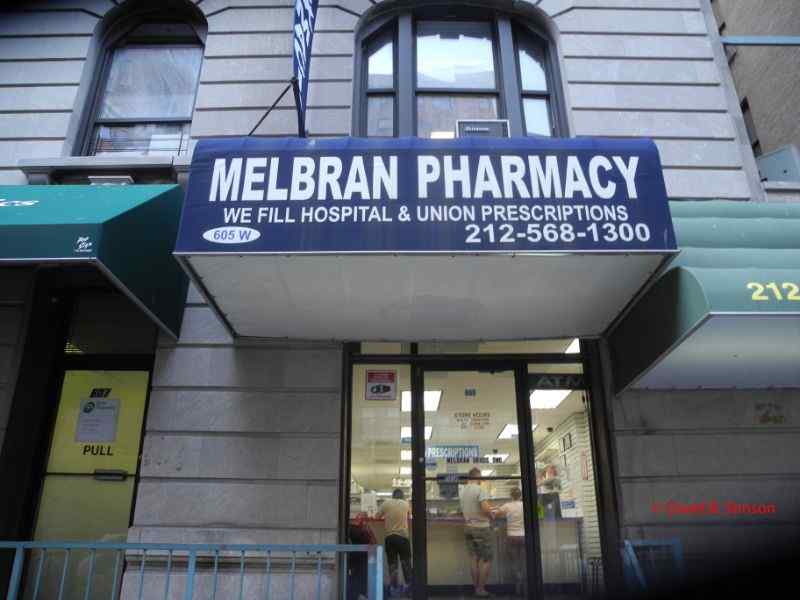 The former ballpark site is easily accessible via the 168th Street Subway Station.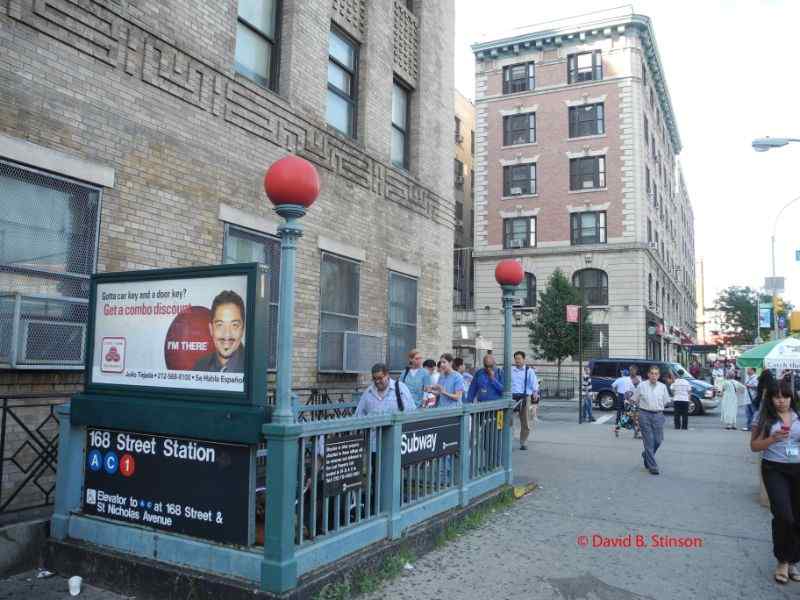 The lost ballpark located up Broadway, 120 blocks north on Times Square, is worth a visit for any true New York Yankees fan and is only a two mile drive from the Yankees current home at 161st Street in the Bronx. Just take the Macombs Dam Bridge across the Harlem River to west 155th Street to Broadway, and head north to 165th Street. Or, take the subway to 168th Street Station.