Walter Johnson was arguably the greatest pitcher of all time. He played his entire major league career for the Washington Senators from 1907 to 1927, compiling a record of 417-279 and an ERA of 2.17 for often last-place Washington squads. Johnson struck out 3,509 batters during his 20 year career and was nicknamed the "Big Train" by Stanley Milliken of the Washington Post because Johnson's fastball and imposing size reminded the sportswriter of an express train.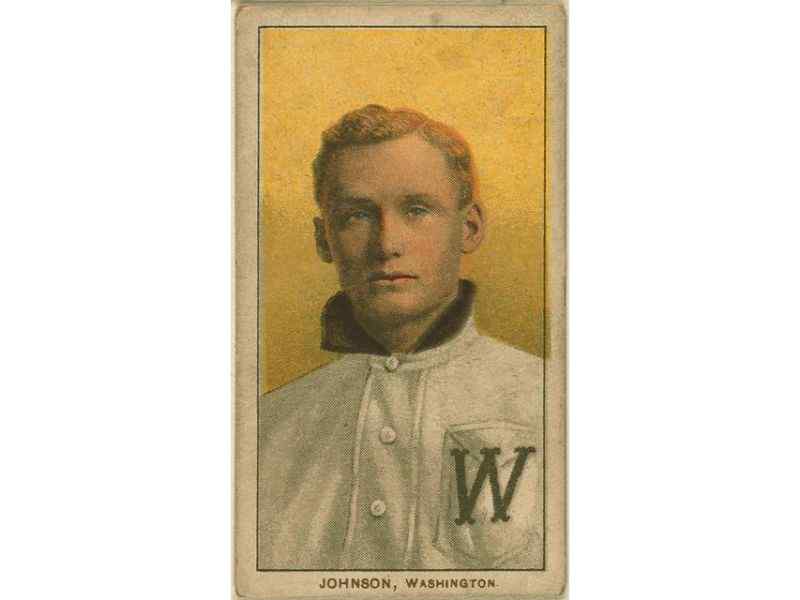 In 1925, toward the end of his playing career, Johnson purchased a house at 9100 Old Georgetown Road in what is now Bethesda, Maryland. The house, constructed about 1906, was located in what was then an area known as Alta Vista.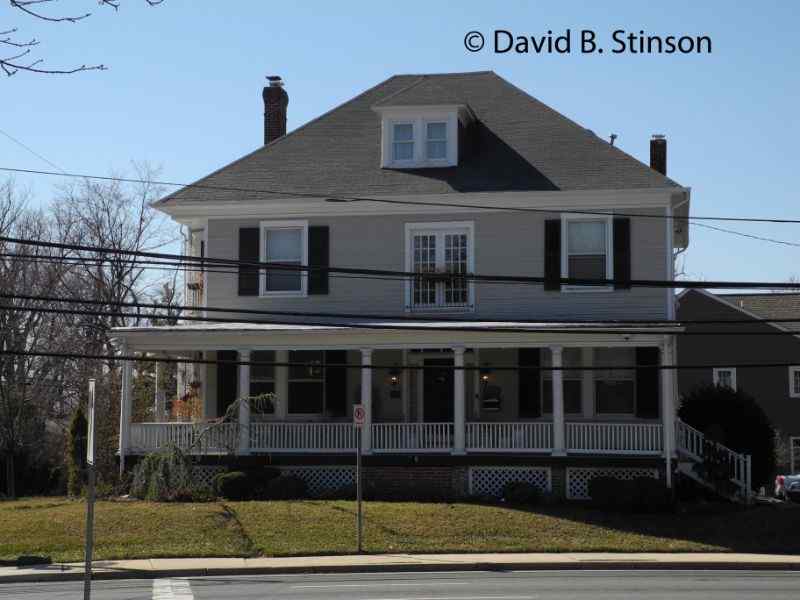 The house is on the Department of the Interior's National Register of Historic Places (click the link to read the survey of the Maryland Historical Trust, which contains additional information about the house).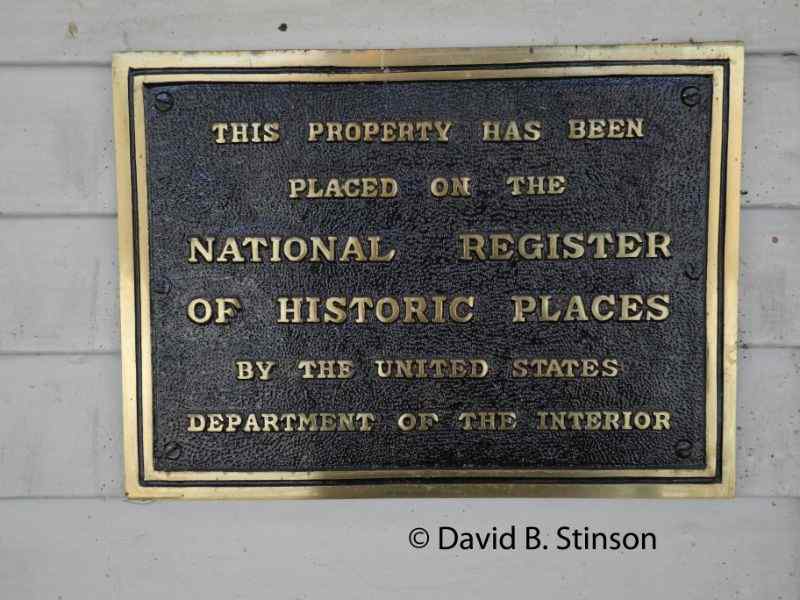 The house was situated on an 8 1/2 acre farm which included chicken coops for eggs and for show, an orchard, a windmill, a tenant house, and a baseball diamond (the original Field of Dreams?).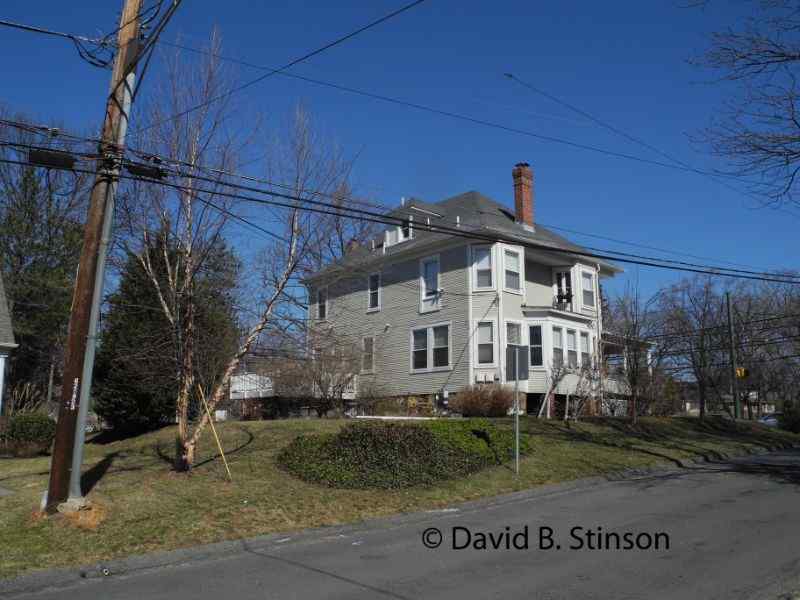 The house today is used as a doctor's office, given its close proximity to the nearby National Institutes of Health.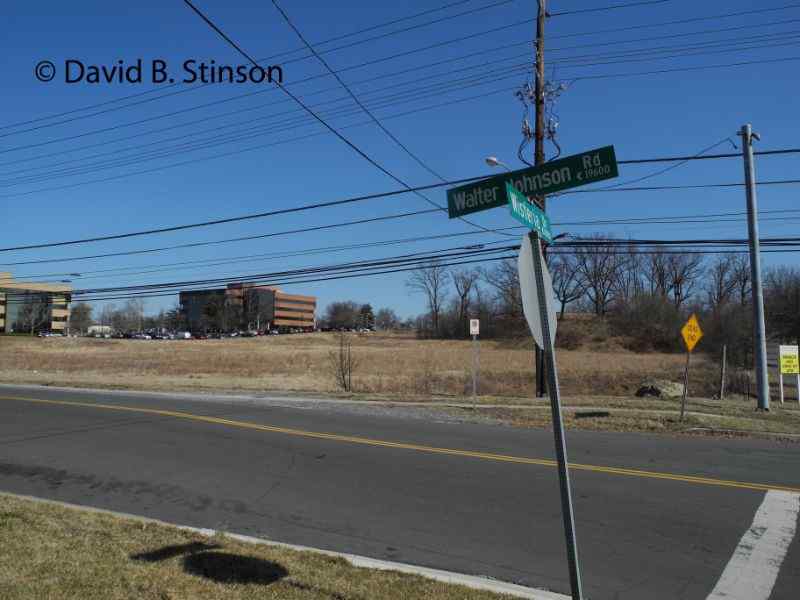 The Johnson farm that surrounded the house was bounded by what is now Johnson Avenue to the north, Old Georgetown Road to the east, Oakmont Avenue/Oak Place to the south, and Hempstead Avenue to the West.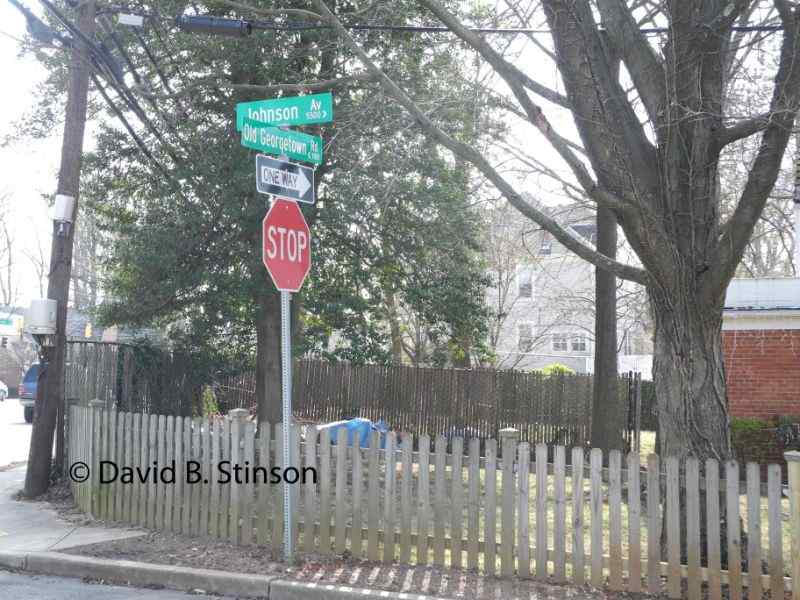 Just west of Hempstead Avenue is the former site of Ayrlawn Farm, a dairy farm that was in operation during the time Johnson lived in Bethesda.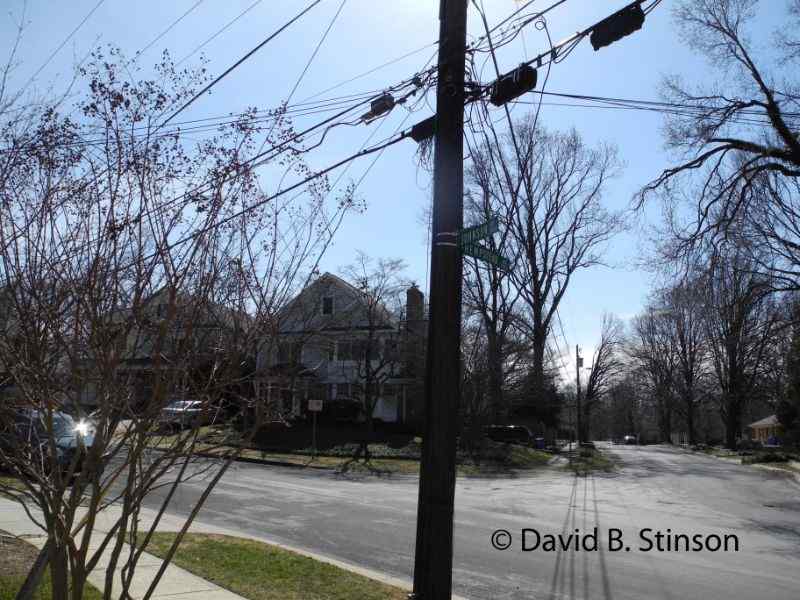 Ayrlawn Park now sits on a portion of the former farm site and includes several original buildings dating back to its days as a dairy farm, including the main farm house and barn silo, which is now part of a local YMCA.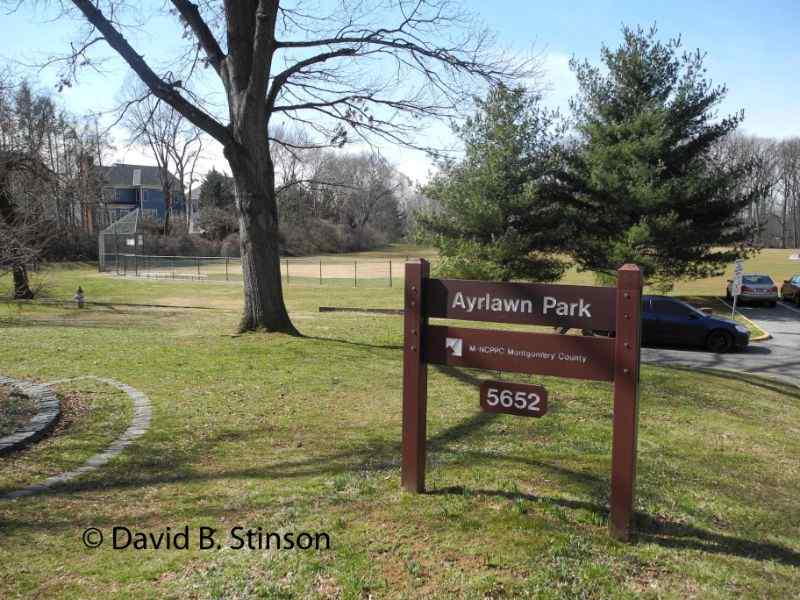 From 1929 until 1932, Johnson managed the Washington Senators and, from 1933 until his dismissal in 1935, managed the Cleveland Indians. Once retired from baseball, in 1936, Johnson sold his house and land in Bethesda and bought a 552 acre farm in Germantown, Maryland.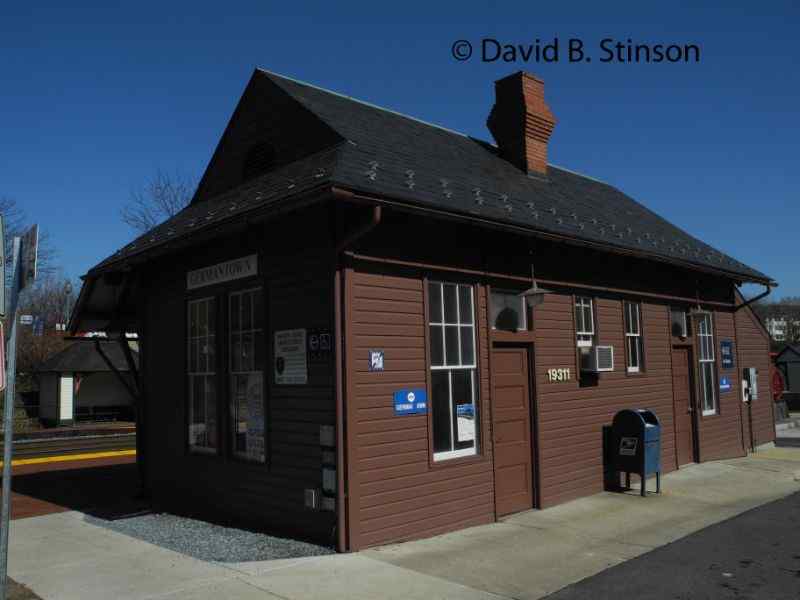 Located 15 miles northwest of his home in Bethesda, the farm in Germantown provided Johnson the opportunity to return to his roots, having grown up in Kansas farm country.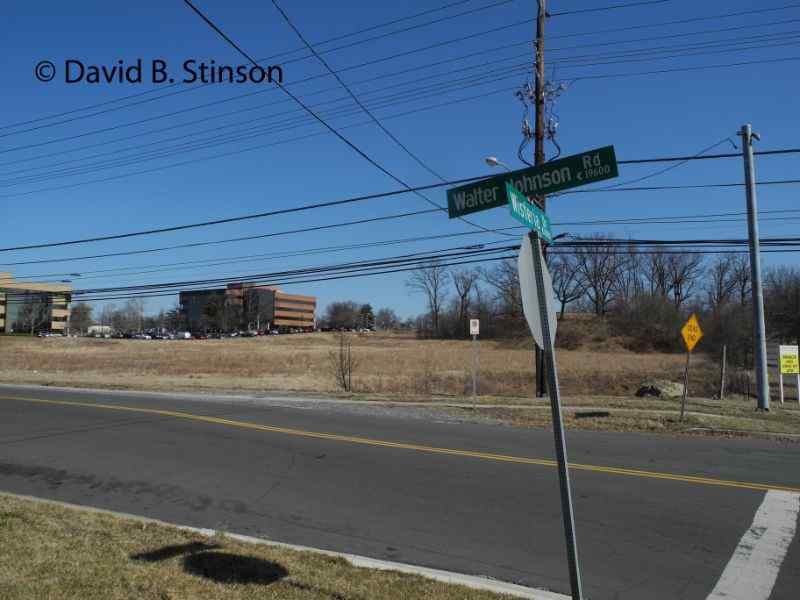 Although Johnson's Germantown farm once included a farm house, a large diary barn, and several other buildings, no structures dating back to Johnson's farm remain on the site today.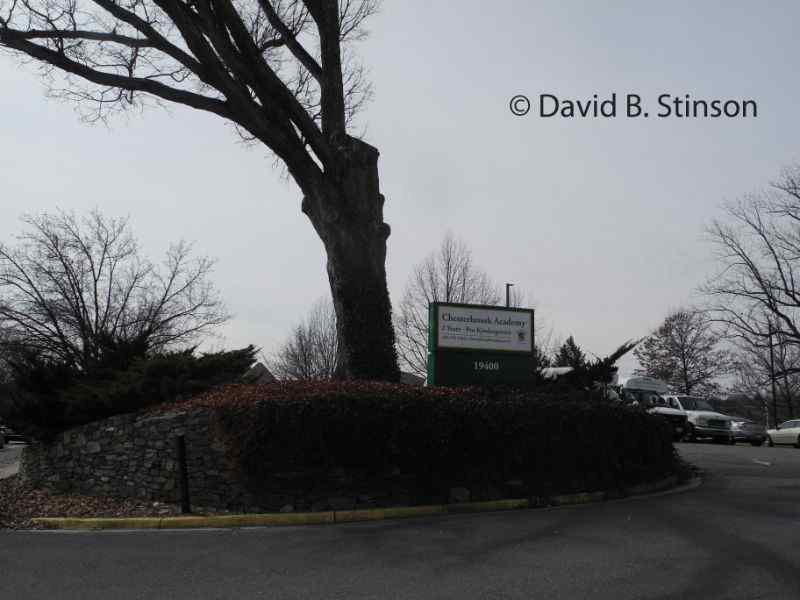 The Johnson farmhouse was located near what is now 19400 Crystal Rock Drive.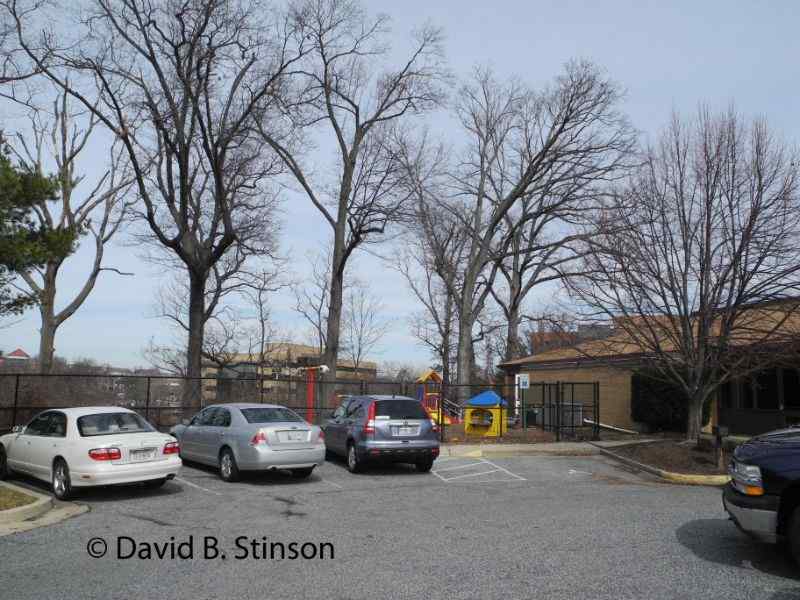 The Chesterbrook Academy, a preschool, sits in the approximate location of the Johnson farmhouse.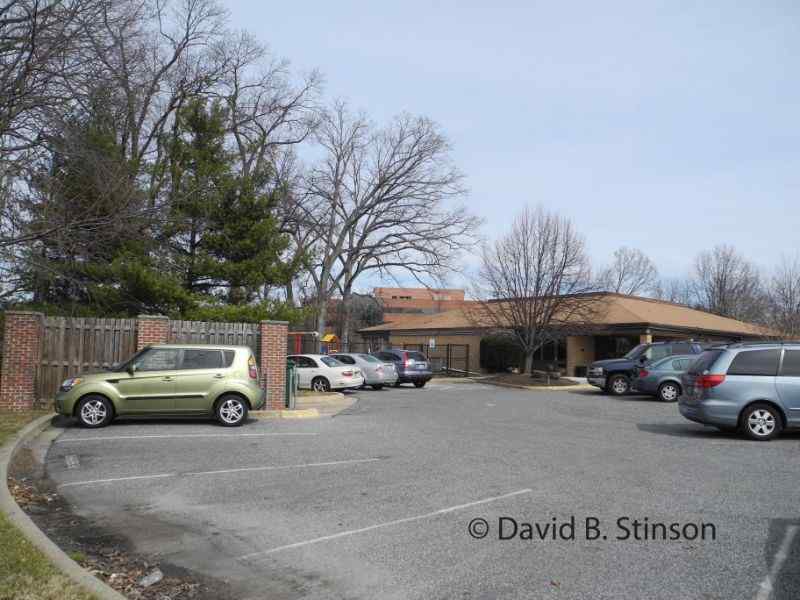 Trees that once shaded the Johnson farmhouse remain at the site.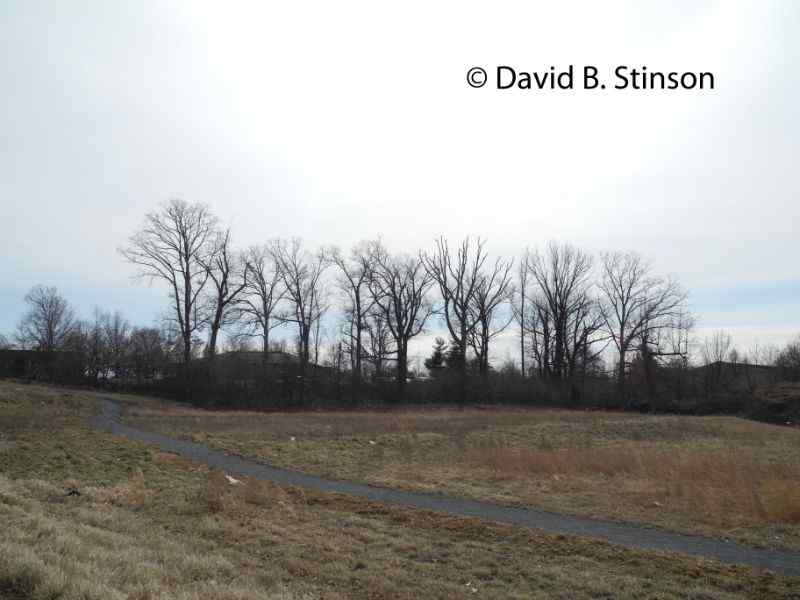 Seneca Valley High School now sits on a portion of Johnson's former dairy farm.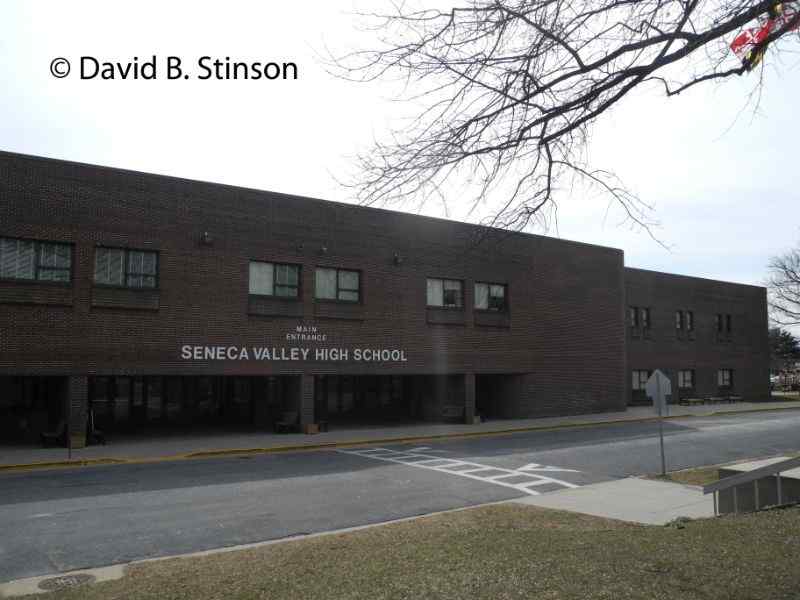 After retirement from baseball, Johnson stayed active in the community, serving as Montgomery County Commissioner from 1938 to 1940. He ran for Maryland's Sixth Congressional District in 1940 on the Republican ticket, loosing to the Democratic incumbent by only a few thousand votes. Johnson was reelected County Commissioner in 1942 and served in that position until his death in 1946. Johnson died of a brain tumor at Georgetown University Hospital in Washington D.C.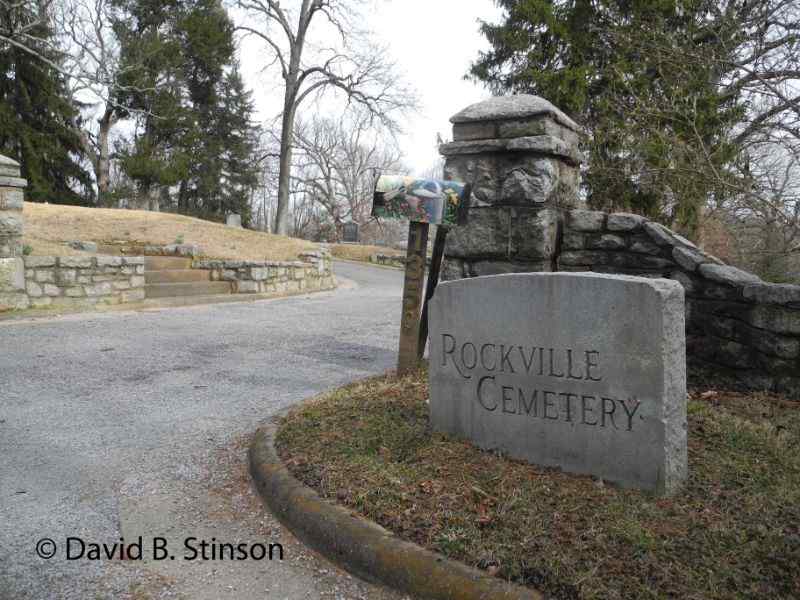 Johnson is interred in Rockville Cemetery (also known as Union Armory Cemetery), located at 1350 Baltimore Road, in Rockville, Maryland.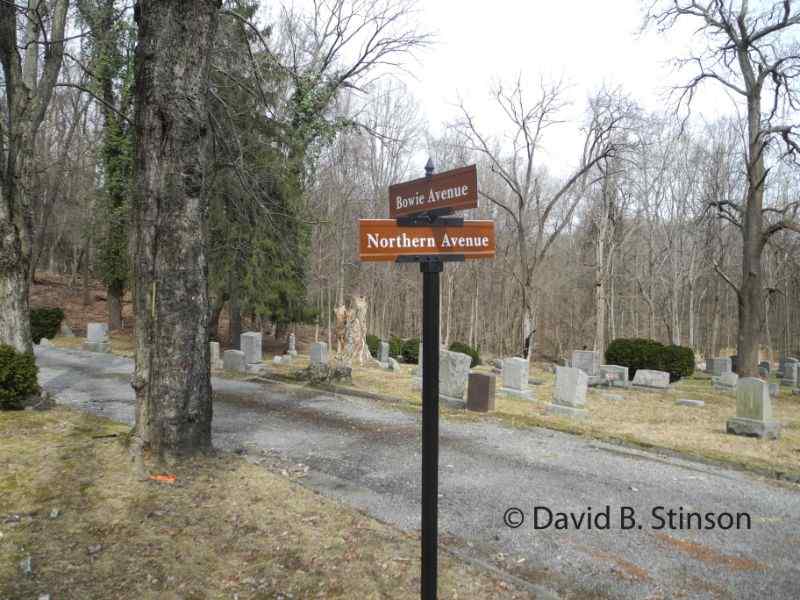 His grave site is located just northeast of the the intersection of Northern and Bowie Avenues.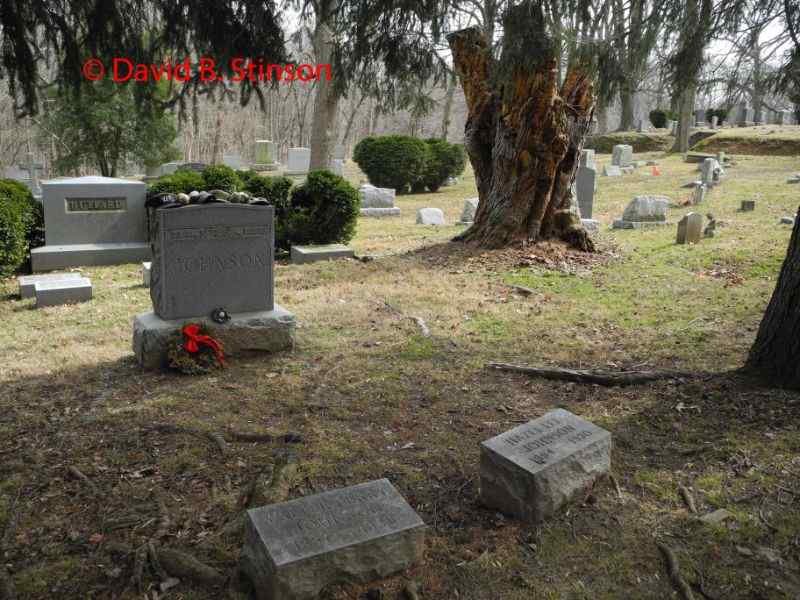 As is somewhat common of baseball Hall of Famer grave sites, Johnson's family marker is adorned with baseball souvenirs left by fans.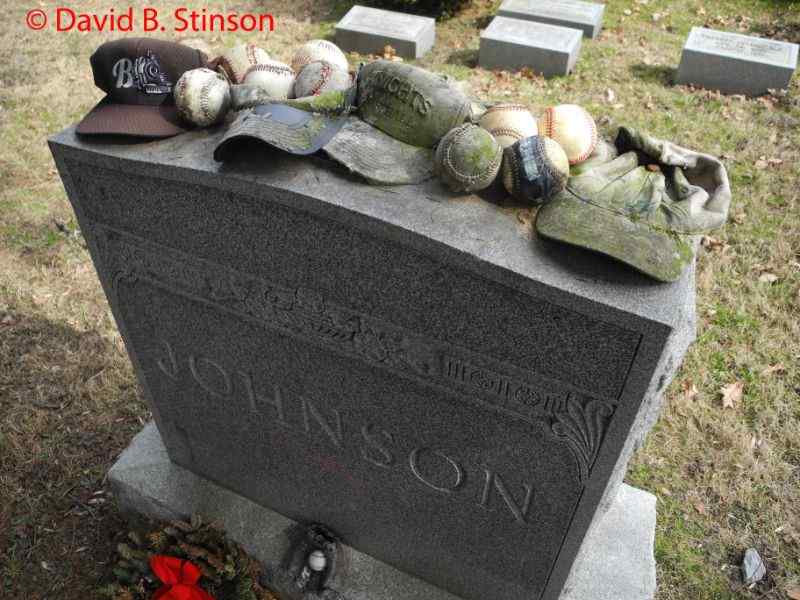 Walter Johnson's marker is simple, making no mention of his accomplishments on or off the field of baseball, noting only the years of his birth and death, 1887-1946.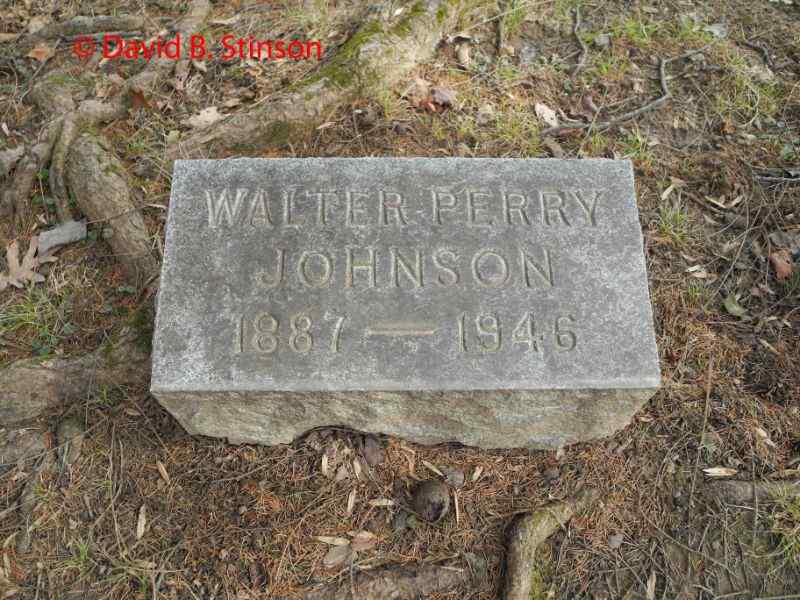 Johnson's beloved wife, Hazel Lee, who predeceased her husband by 16 years, is interred next him.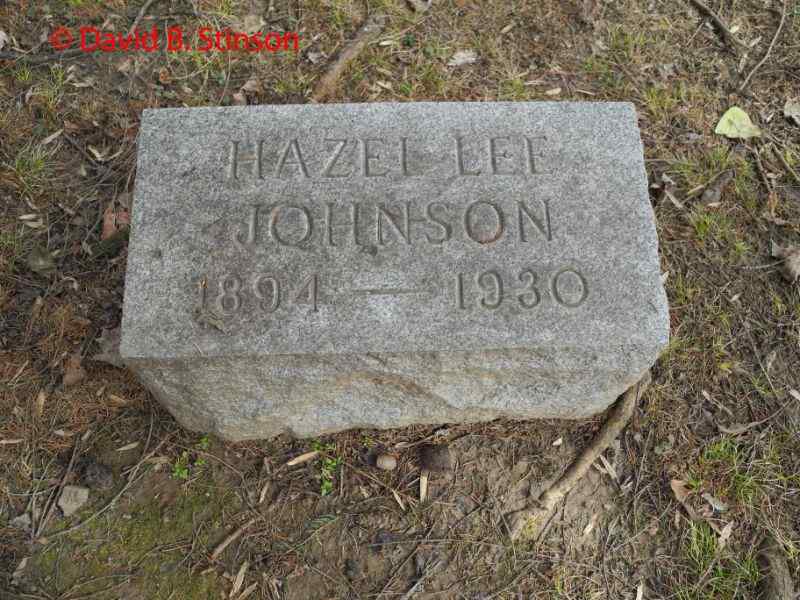 Walter Johnson's memory lives large throughout Montgomery County. In addition to streets named after Johnson, his name also adorns a high school located just two miles north of his former home in Bethesda.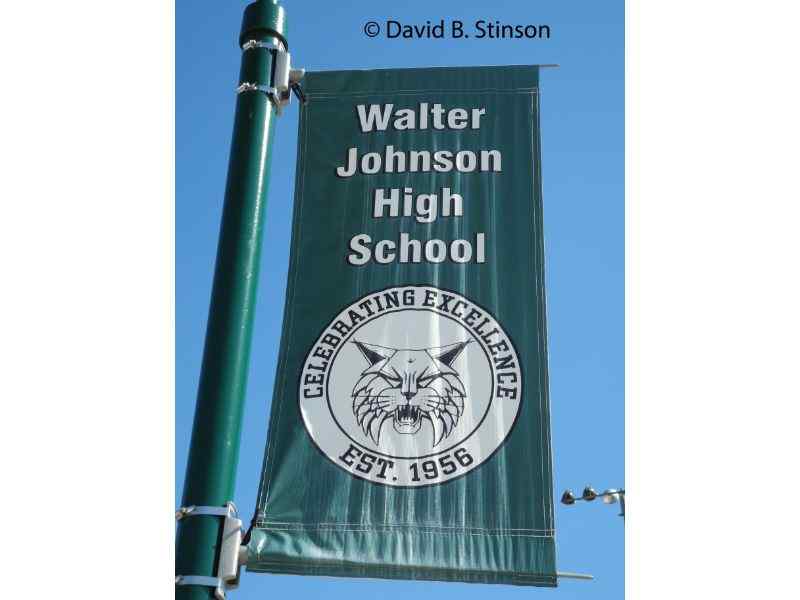 Walter Johnson High School was opened in 1956, 10 years after Johnson's death.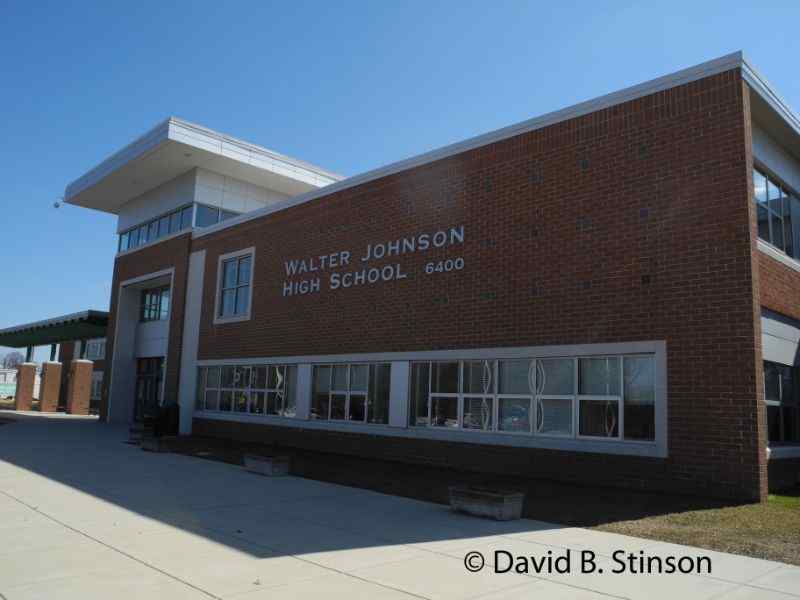 Located behind the high school, on the outer wall of the athletics department is a granite monument to Walter Johnson.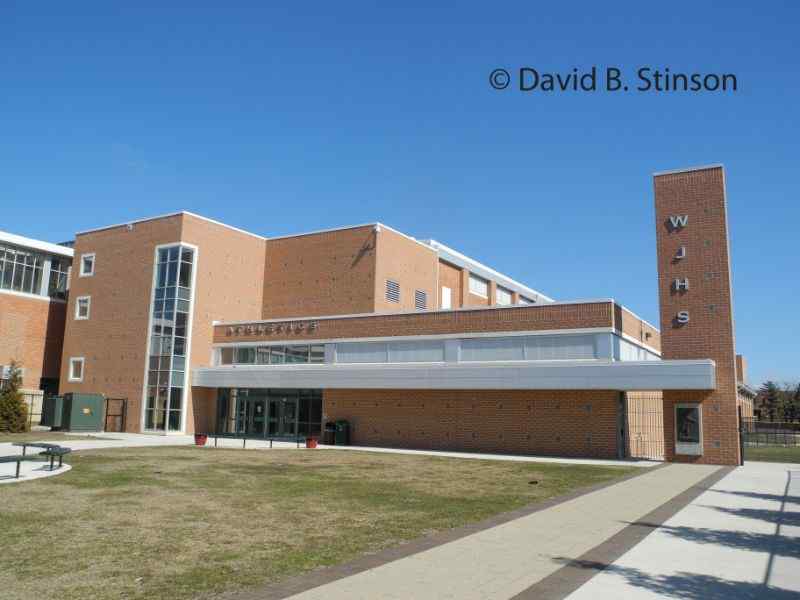 The monument originally resided at Griffith Stadium in Washington, D.C., home of the Washington Senators.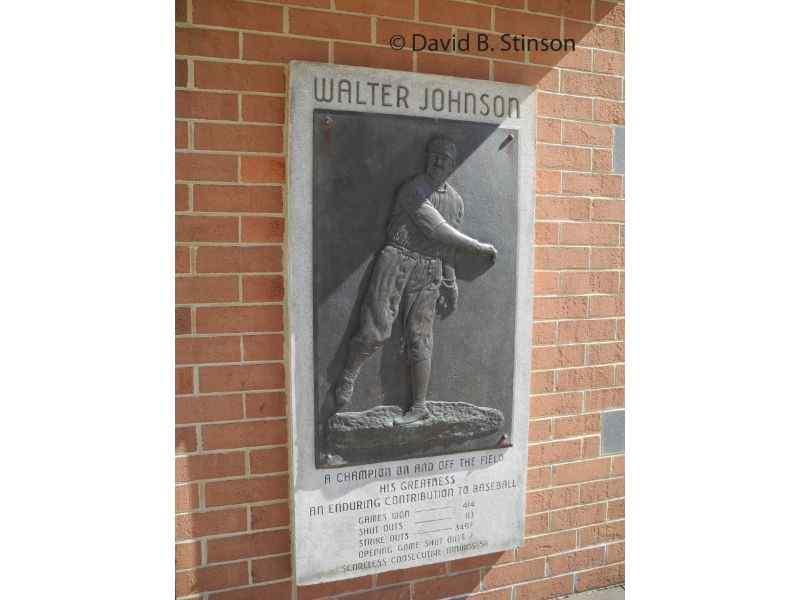 The monument was placed at Griffith Stadium in 1946 and dedicated at that time by President Harry S. Truman.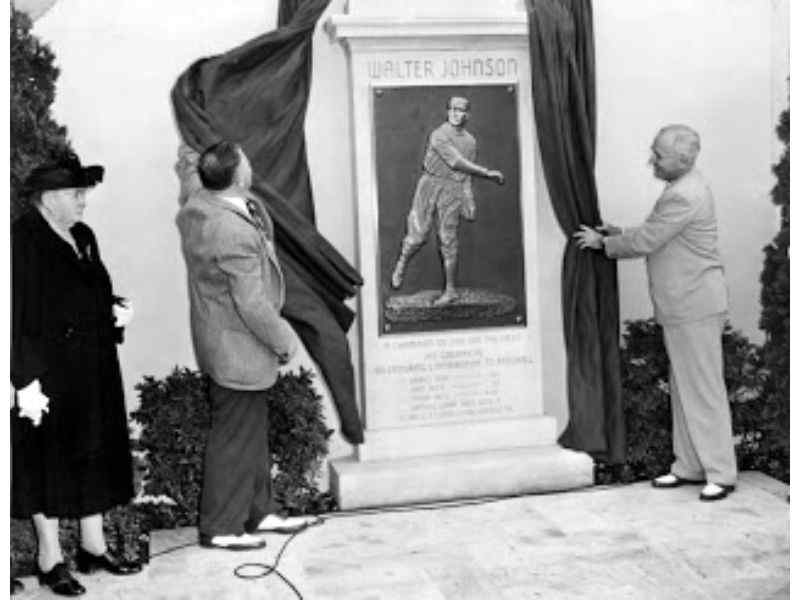 Another memorial to Johnson is a statute located in front of Nationals Park in Washington, D.C. Dedicated in 2009, the statue shows Johnson in mid-pitch, with a repetitious arm motion meant to simulate the course of his pitching motion just prior to release.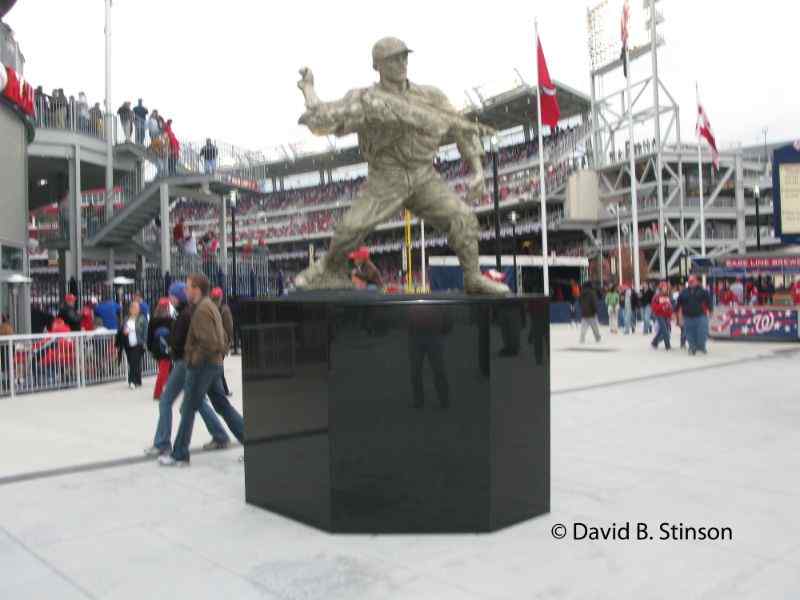 Another tribute to Johnson is the Bethesda Big Train, a college wooden bat team that plays in the Cal Ripken Collegiate Baseball League. The Big Train play their home games at Shirley Povich Field, located in Cabin John Park in Bethesda, Maryland.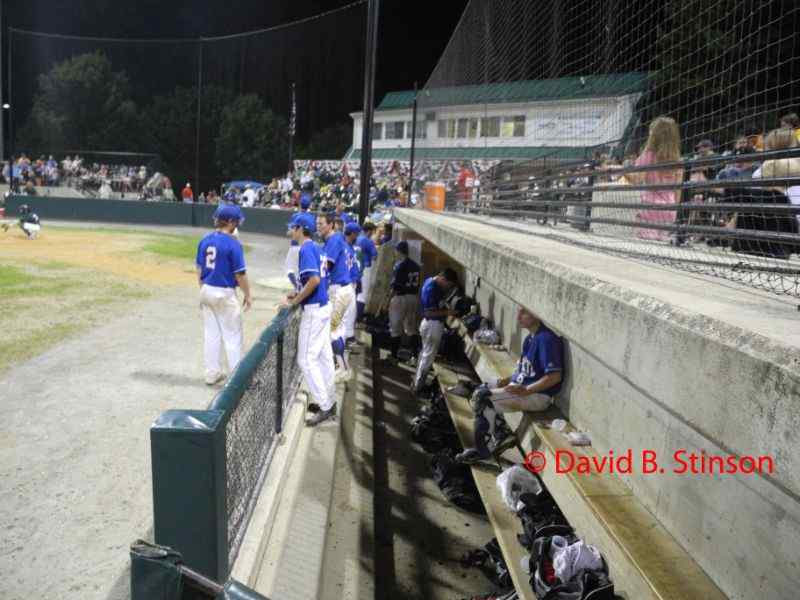 Montgomery County, Maryland, is proud of the legacy of its adopted son, Walter Johnson. For fans of the game, the many sites in and around the county that are linked to Johnson or placed there in his honor are certainly worth a visit should you find yourself in the Nation's Capital and looking for a way to connect to and appreciate one of baseball's greatest pitchers.