Robert Moses "Lefty" Grove was one of the greatest left-handed pitchers of all time. He spent his 17 year major league career with the Boston Red Sox and the Philadelphia Athletics, compiling a record of 300-141 with an ERA of 3.06. Prior to his major league debut, he pitched for several seasons for the Baltimore Orioles of the International League, which played their home games at Terrapin Park (Oriole Park V). He complied an impressive record of 108-36 while with the minor league Orioles.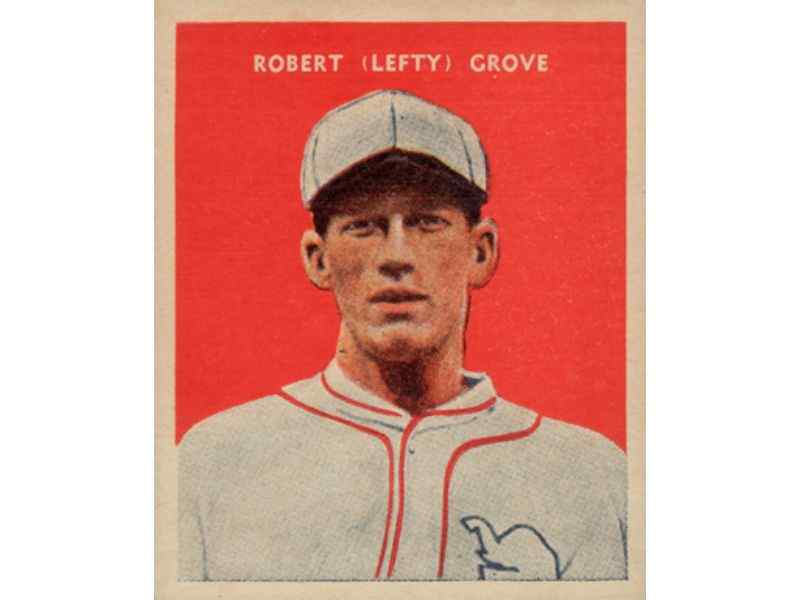 Grove was born in Lonaconing, Maryland (pronounced loan-a-coney), in 1900. Lonaconing is a 19th century coal mining town located in the George's Creek Valley of Allegany County, Maryland, about 10 miles south of Frostburg, Maryland, off Interstate 68.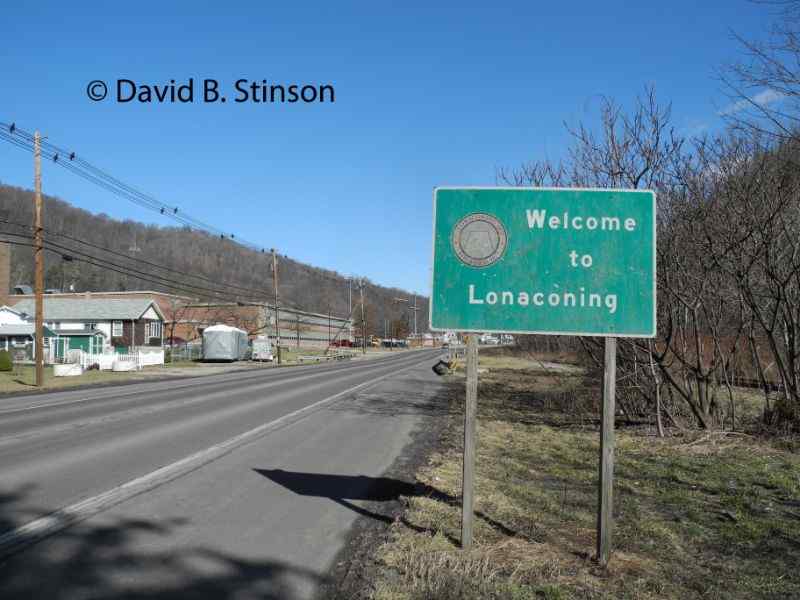 Grove spent his childhood in Lonaconing, where his father and many members of his family worked in the coal mines. According to local residents, Grove lived in a house on Douglas Avenue. One person I spoke with told me Grove lived in a duplex at 81- 83 Douglas Avenue. That house, although located within the Lonaconing Historic District, is in desperate need of renovation.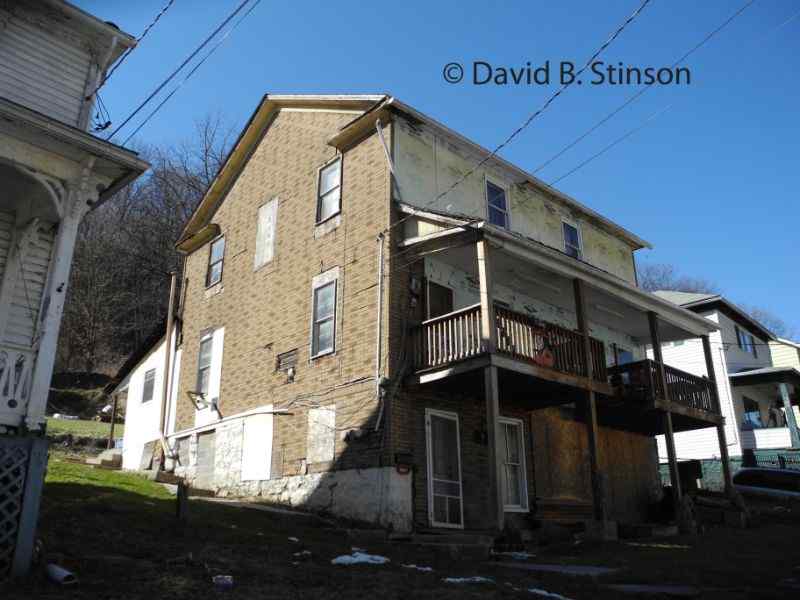 The duplex at 77-79 Douglas Avenue, which sits just to the left of what is believed to be Grove's house, is in much better condition – an example of what Grove's house might once have looked like.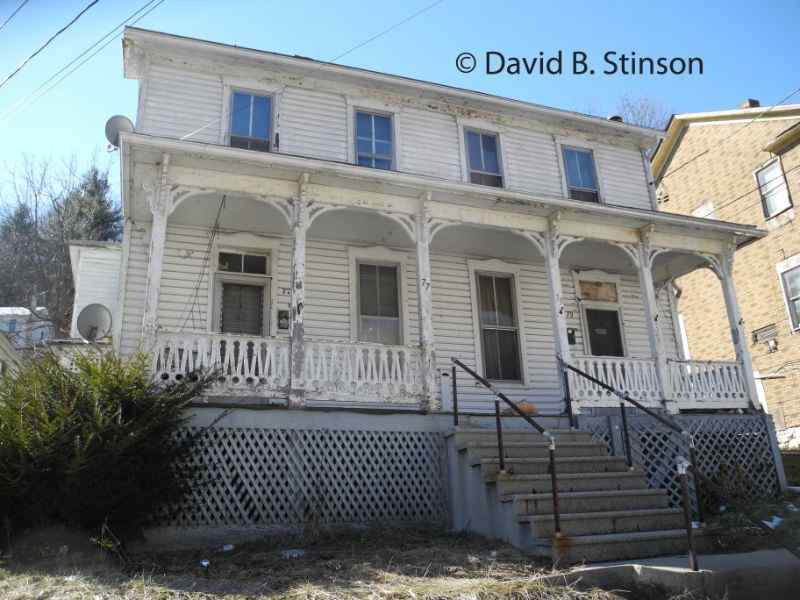 After Grove retired from baseball in 1947, he returned to Lonaconing and opened Lefty's Place, a duck pin bowling alley and pool hall.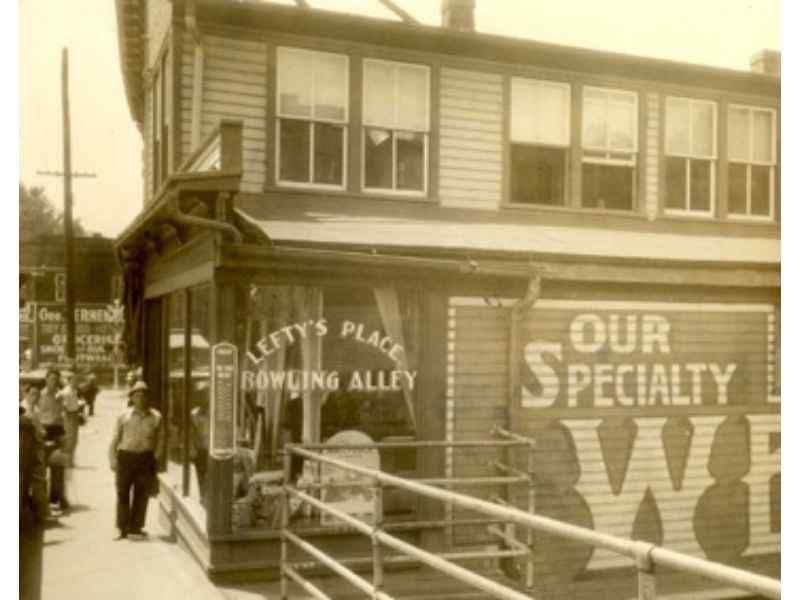 In 1996, the building that housed Lefty's Place at 14 Union Street was destroyed by a flood. On the former site of the pool hall now sits the Lonaconing Republican Club, which is fitting given that Grove was once an active member of that club.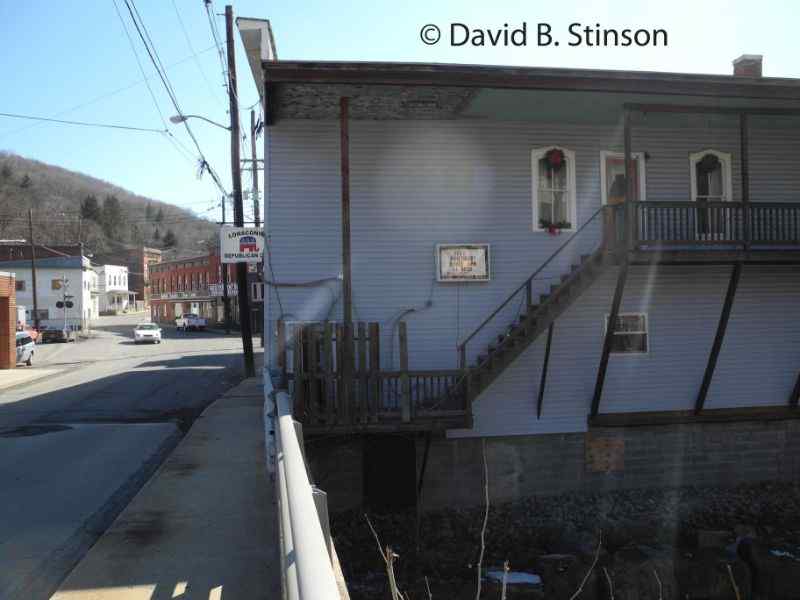 Many of the buildings throughout the town of Lonaconing appear as they did when Grove lived there, which is one reason much of the town was designated a historic district as a surviving example of a 19th century coal town.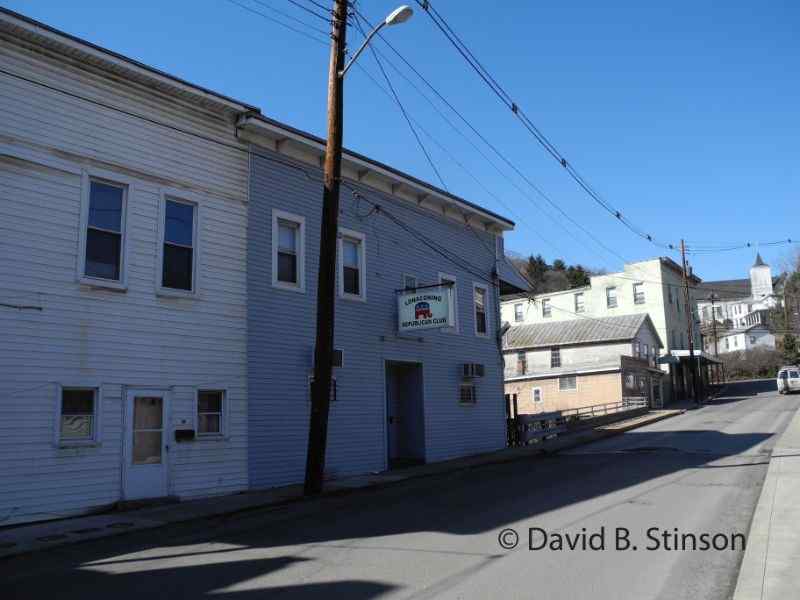 The George's Creek Regional Library at 76 Main Street includes a small museum honoring Grove and the history of Lonaconing.
A display case in the library's conference room includes several items that once belonged to Grove, as well as memorabilia from his playing days.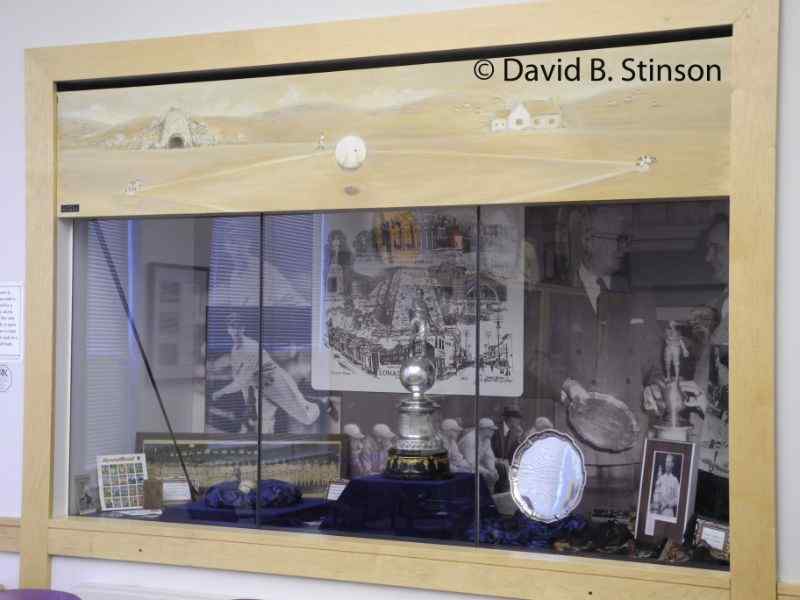 Of greatest import is his 1931 American League Most Valuable Player award, which Grove gave to his friend, John Myers, a baseball coach at Valley High School in Lonaconing. Grove made the gift because he wanted the people of "Coney" to enjoy it, rather than give it to the Baseball Hall of Fame where likely no one from the town would ever to see it.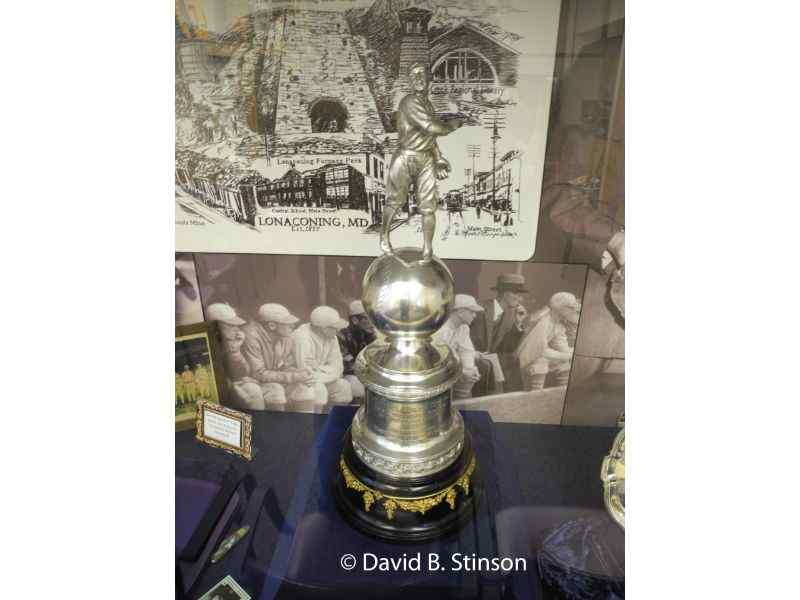 Also included in the display is a Walter Hagen golf club that once belong to Grove, as well as a leather bound golf rule book with "Lefty Grove" imprinted on the cover and a Lefty Grove autographed baseball.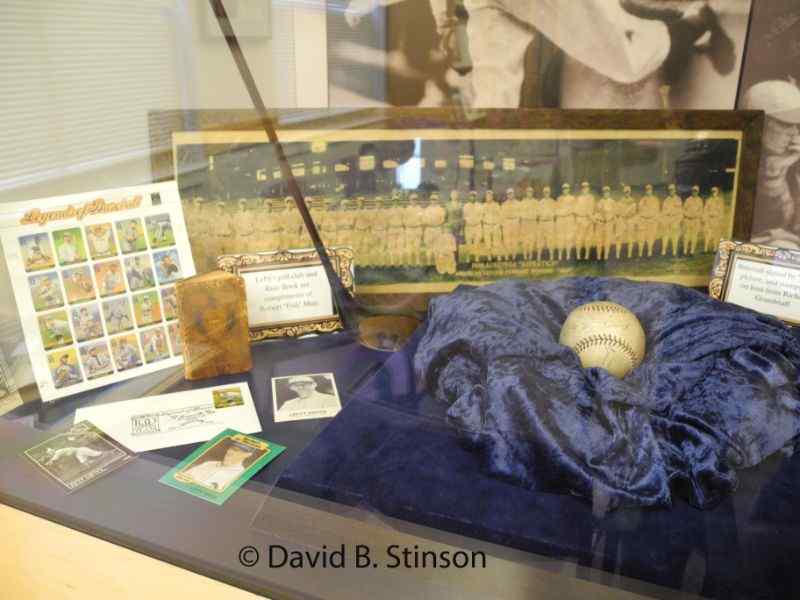 Located in Furnace Park on East Main Street, less than a quarter mile from the library, is a plaque dedicated to Grove. At the rear of the park sits the George's Creek Coal and Iron Company Furnace No. 1, a historic iron furnace dating to 1839.
The plaque states:
"A Native of Lonaconing, Lefty Grove was one of baseball's all-time great pitchers. In 17 season (1925-1941) as a major leaguer, he won 300 games and lost 141 for a .680 percentage.
Pitching for Philadelphia and Boston, he led the American League in earned-run percentage nine times and won 20 or more games on eight occasions. He won 16 consecutive games in 1931, a league record, and 14 straight in 1928. In 1931, when his record was 31-4, he was vote the league's most valuable player. He was elected to the hall of fame in 1947
In connection with the baseball centennial in 1969, he was selected as the greatest lefthanded pitcher of all time. His career earned-run average in the majors was 3.06. He won 108 games and lost on 36 during six years with Baltimore in the International League."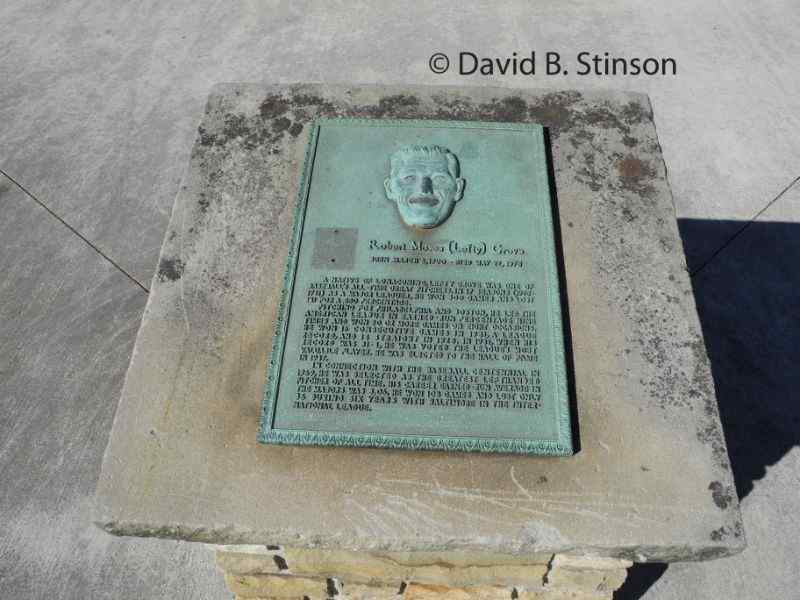 The park is also the former site of Central High School, which Grove attended prior to beginning his playing career with the International League Orioles.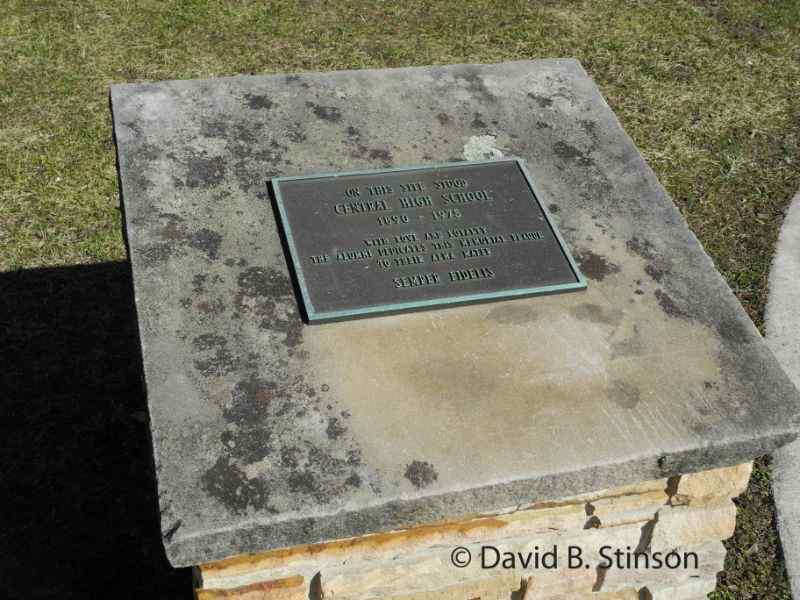 Grove died in 1975 at the age of 75 and is interred ten miles north of Lonaconing in Frostburg Memorial Park (70 Green St Frostburg, Maryland).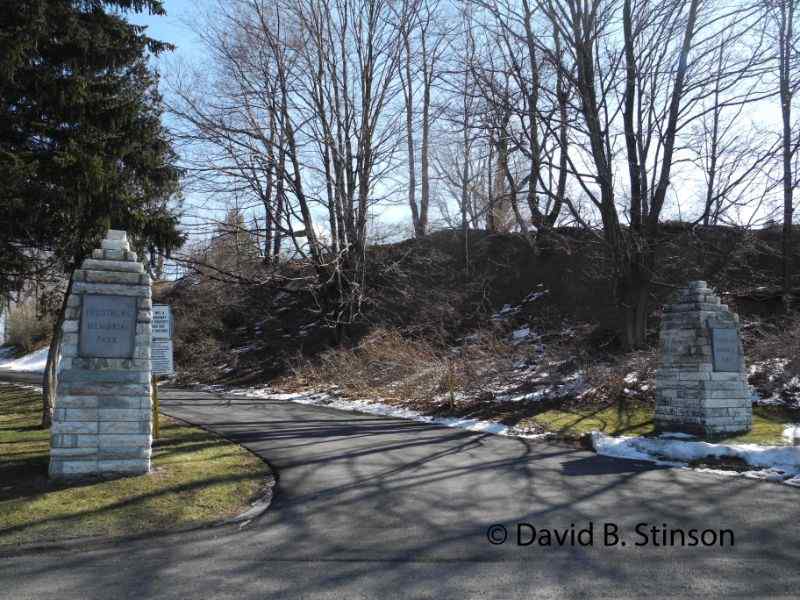 Grove's grave site is located in Section 9, Lot 94, near marker 3A.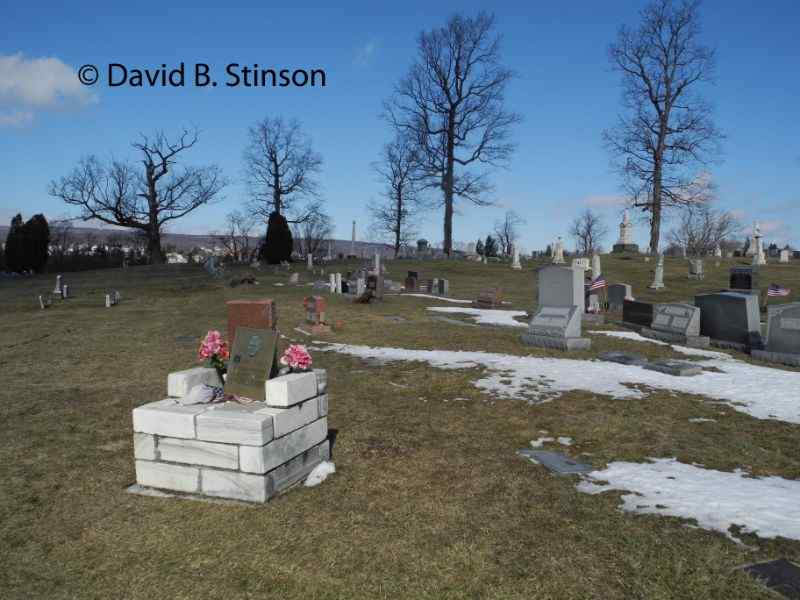 Frostburg Memorial Park employee Joe Lavin, who worked for the cemetery at the time Grove was buried there, constructed a memorial to Grove in front of the grave site.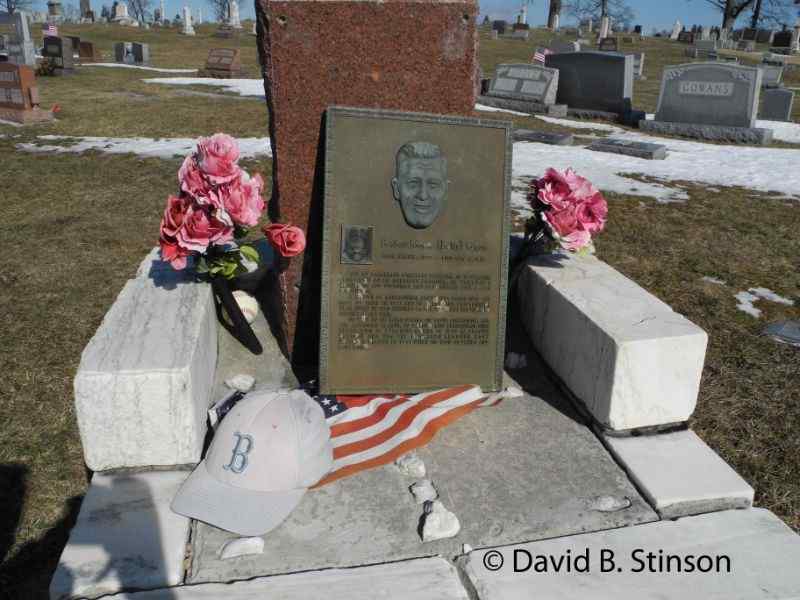 Grove is buried along side his wife Ethel, who died in 1960.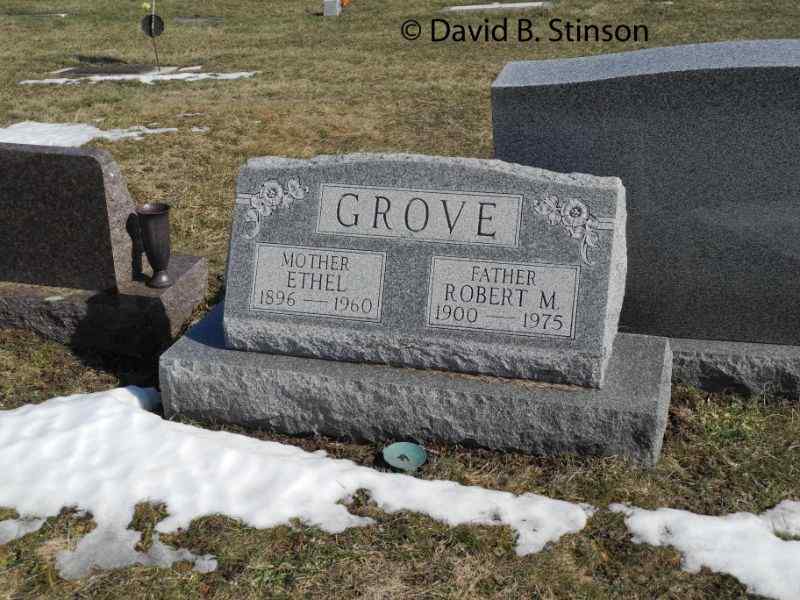 Should you find yourself driving along Interstate 68 in western Maryland and looking for a baseball excursion, head 10 miles south on Route 36 to Lonaconing and pay a visit to the home town of one of baseball's greatest left handed pitchers, Lefty Grove. And while there, should you find any additional information about Grove's house on Douglas Avenue, please be sure to let me know. I certainly would appreciate it. In the meantime, be sure to check out Austin Gisriel's installment of Off the Beaten Basepaths, which features Austin's take on Lefty Grove and the town of Lonaconing.