Joesph Jefferson Wofford "Shoeless Joe" Jackson was born in 1887 in Pickens County, South Carolina, just west of Greenville. He began his professional baseball career in 1908, playing first for the Greensville Spinners and then for the Philadelphia Athletics later that season.
In addition to the Athletics, Shoeless Joe also played for the Cleveland Indians and the Chicago White Sox. After being banned from baseball in 1921, Jackson and his family moved to Savannah in 1922 where he started a valet service. Jackson left Savannah, returning to Greenville in 1929 to take care of his mother.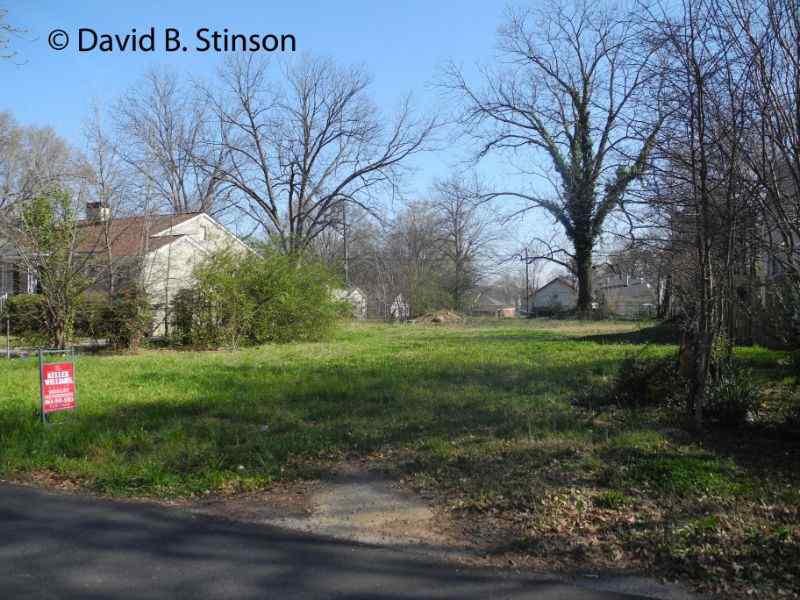 Jackson lived in several residences in Greenville until his death in 1951. His last residence was in a brick home located at 119 E. Wilburn Avenue in Greenville.
The neighborhood in which he lived remains very much unchanged, except for the fact that his house is now gone and the land is for sale (Keller Williams Realty – if you're looking to build your "field of dreams" home).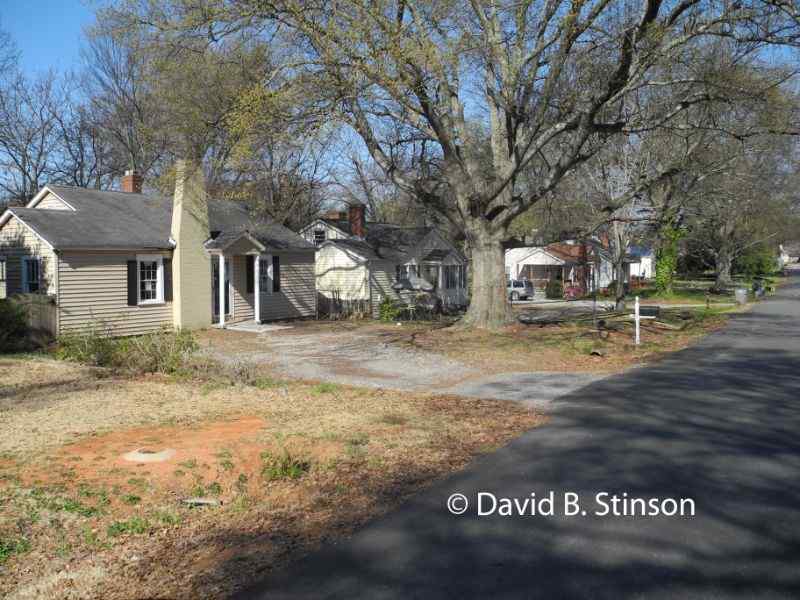 In 2006, Jackson's home on E. Wilburn was relocated to 356 Field Street in Greenville and opened as a museum in 2008.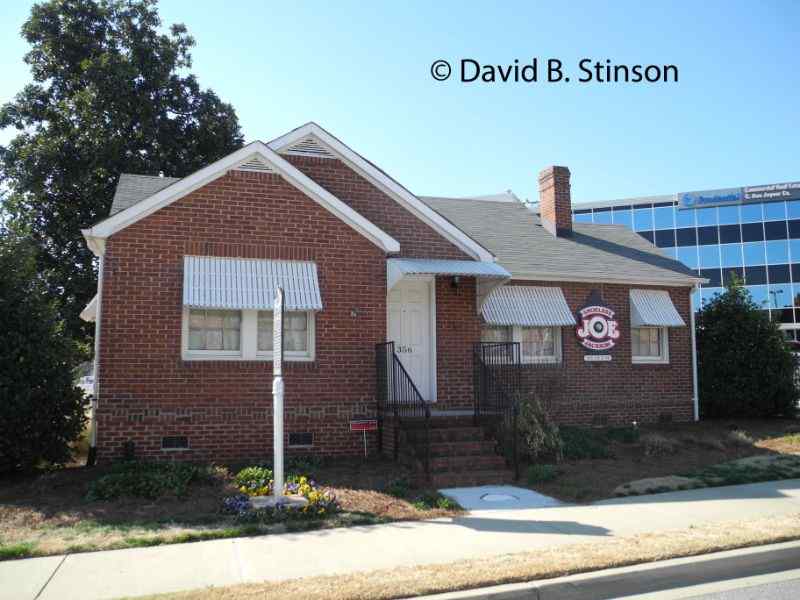 The Shoeless Joe Jackson Museum and Baseball Library is open 10-2 on Saturdays, or by appointment (call: 862 235 6280 or email: [email protected]).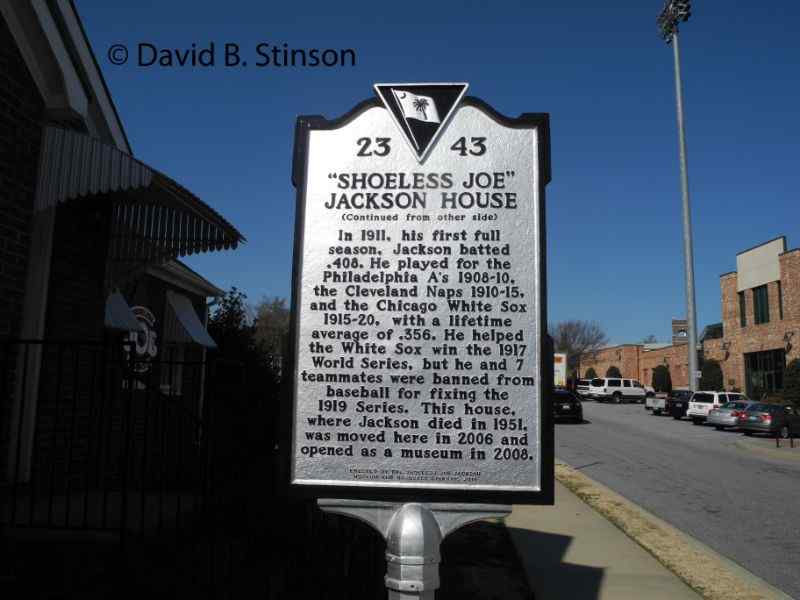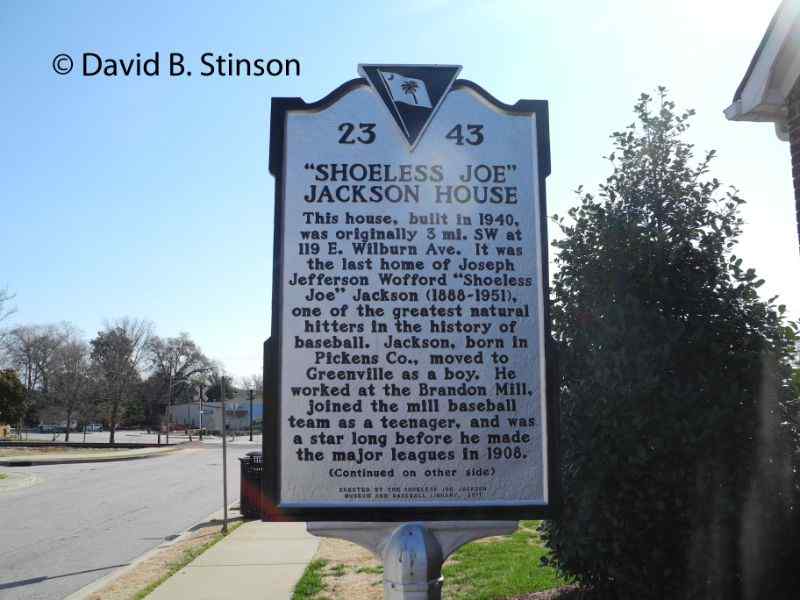 The home is located across the street from Fluor Field, home of the Greenville Drive.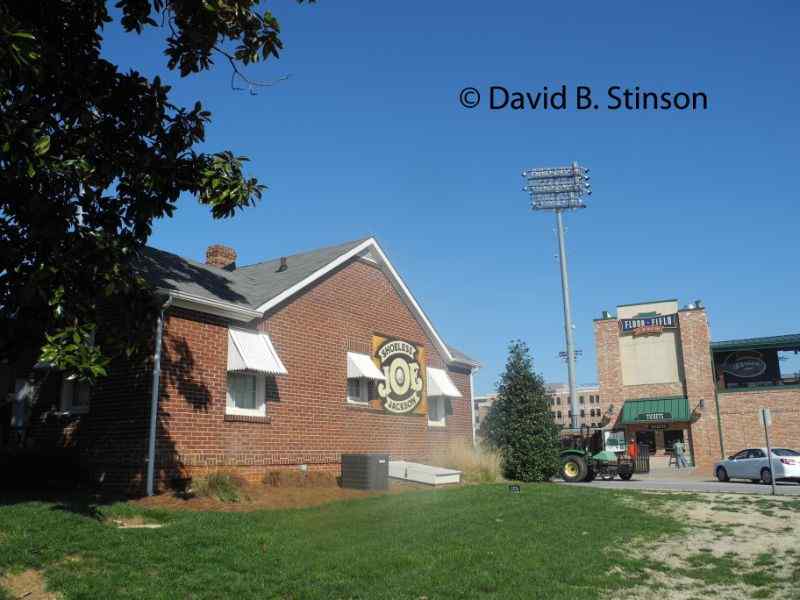 The Greenville Drive's stadium includes a tribute Shoeless Joe in its Heritage Plaza.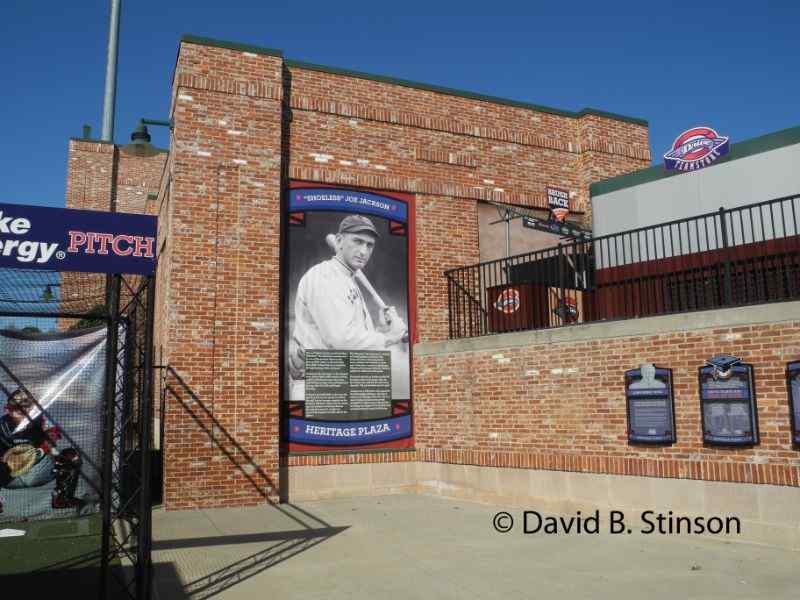 Part of the tribute recounts the story of how Jackson earned his nickname:
The "shoeless" Joe nickname is credited to Scoop Latimer, a writer for the Greenville News. According to the story, Jackson was breaking in a new pair of cleats in a textile baseball game. When his feet became blistered, Jackson asked to be taken out of the game. His coach refused, so Jackson pulled off his shoes. Later in the game, when he hit a home run, a fan for the other team shouted, "Oh, you shoeless son of a gun."
In 2002, the town of Greenville placed a statute of Jackson in a plaza at the intersection of S. Main Street and Augusta Street. Created by South Carolina Sculptor Doug Young, the statute is quite impressive, with a wonderful likeness of Shoeless Joe just completing his swing.
A plaque commemorating the plaza notes that the base of the statute is made from bricks from Comiskey Park, removed during its demolition in 1990.
A plaque at the base of the statute recounts Jackson's playing career and his ties to Greenville.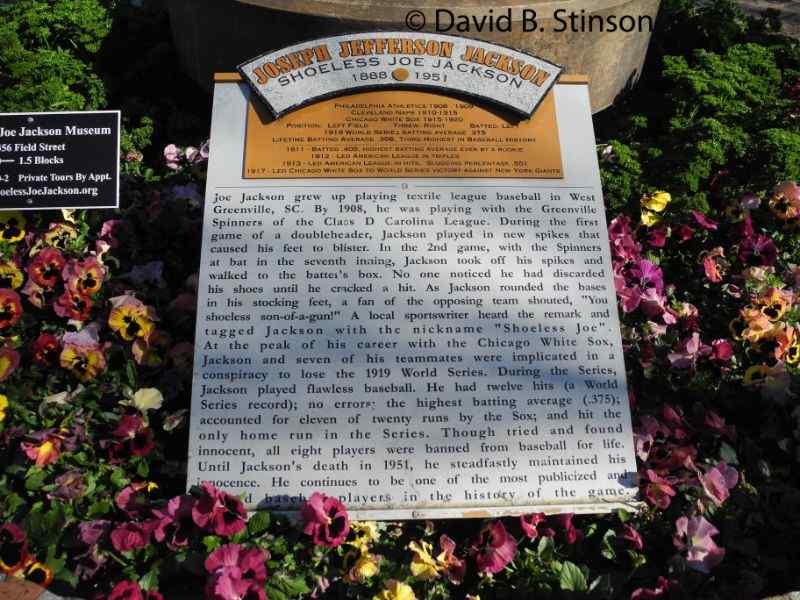 Jackson and his wife are interred at Woodlawn Cemetery in Greenville, approximately 4 1/2 miles northeast of the Shoeless Joe Jackson Museum. Much of downtown Greenville and the surrounding neighborhoods remain as they did when Jackson was alive. Brandon Mills, where Jackson once worked and played baseball for the local mill team remains well, as does the neighboring ball field where Jackson played (now named Shoeless Joe Jackson Memorial Park at 406 West Avenue). If you want to get a feel for the man many say was one of the best pure hitter in baseball, Greenville offers a living history of Shoeless Joe. The best place to start is his former house turned museum, which is literally just a short fly ball away from Fluor Field, home of the Greenville's minor league team. Just make sure you are there on a Saturday.