Long before Turner Field, before Fulton County Stadium, there was a wonderful minor league ballpark in Atlanta known as Ponce De Leon Park.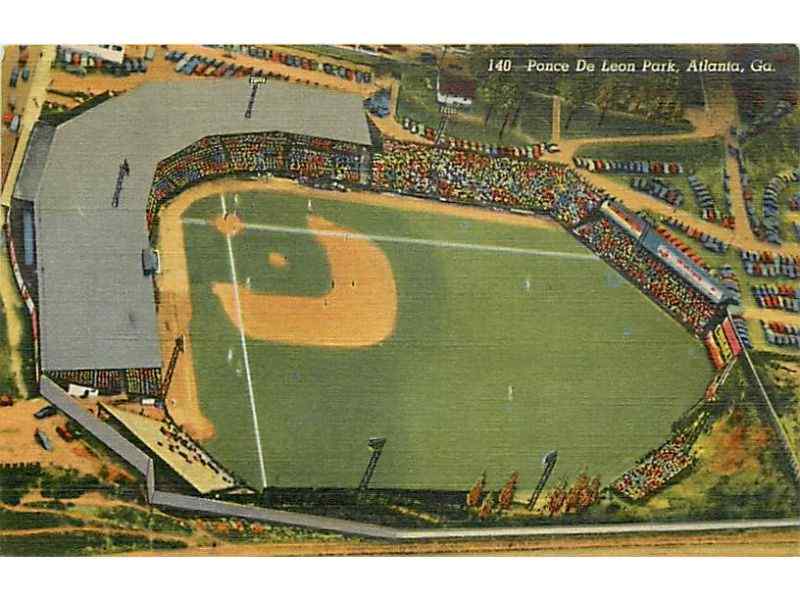 Ponce De Leon was the home to the Atlanta Crackers and Atlanta Black Crackers. The Atlanta Crackers played in the Southern Association from 1901 until 1965, and played at Ponce De Leon in an earlier incarnation of the stadium starting in 1907. Destroyed by fire in 1923, the stadium was rebuilt for the 1924 season. The Atlanta Black Crackers played in the Negro Southern League and played at Ponce De Leon Park from 1920 to 1937, and 1940 until 1952.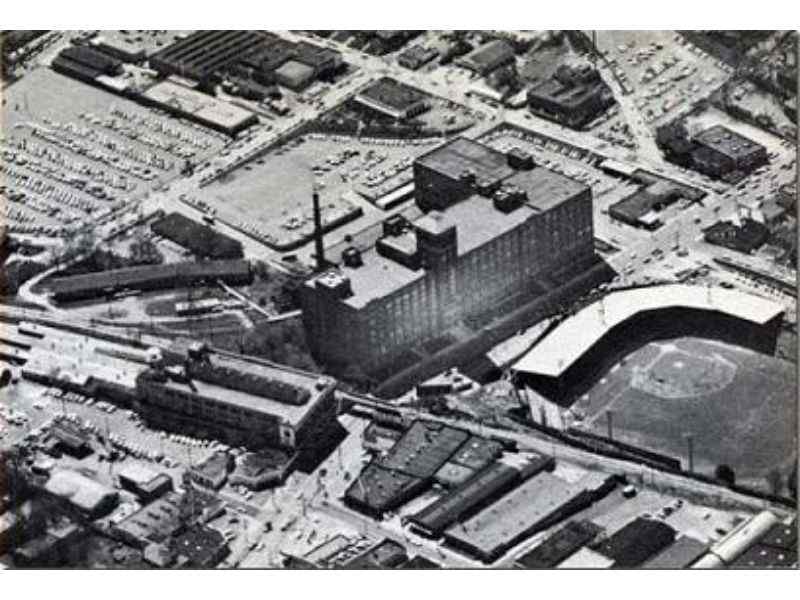 Located at the intersection of Ponce De Leon Avenue and Lakeview Avenue, less than four miles south of the Braves current home, Turner Field, the former site of Ponce De Leon Park is a shopping center known as Midtown Place.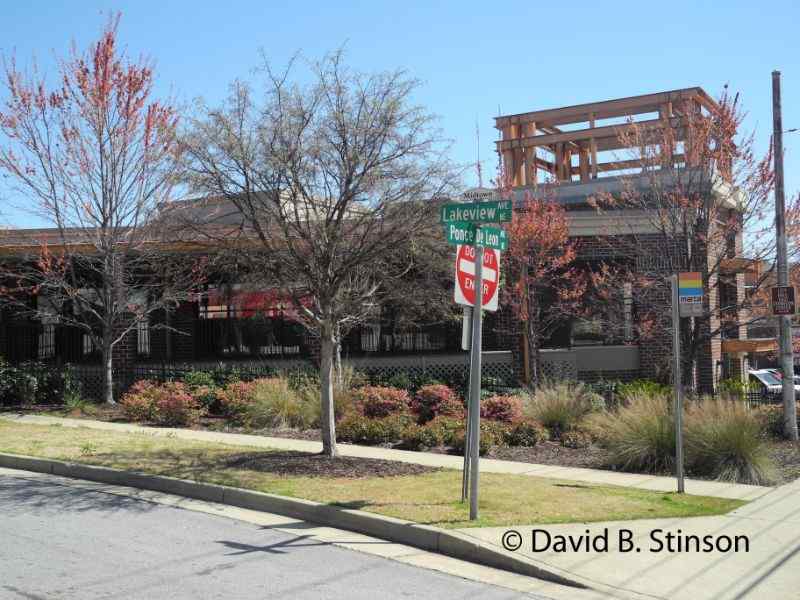 The ballpark was demolished in 1966, the same year that the Atlanta Braves, having just relocated from Milwaukee, Wisconsin, began play at Fulton County Stadum.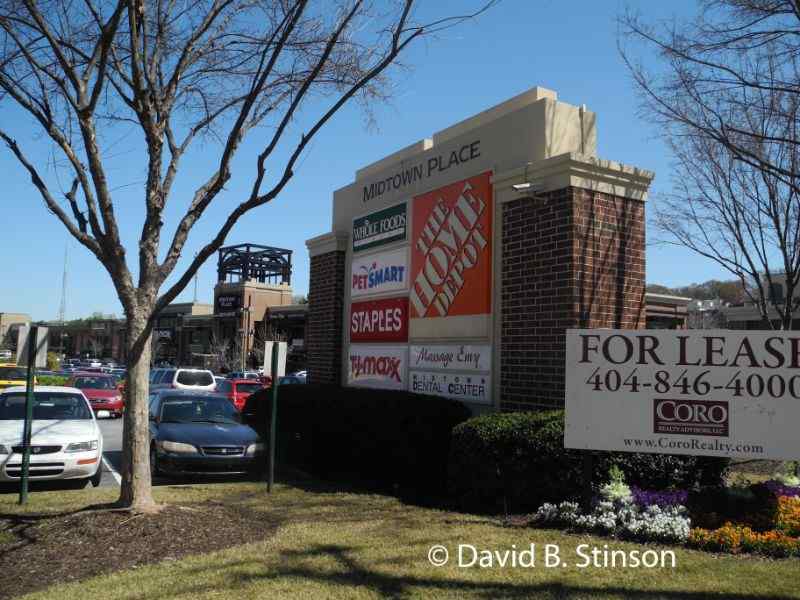 The stores at the site today, such as Home Depot and Whole Foods, intersect what was once third base and left field.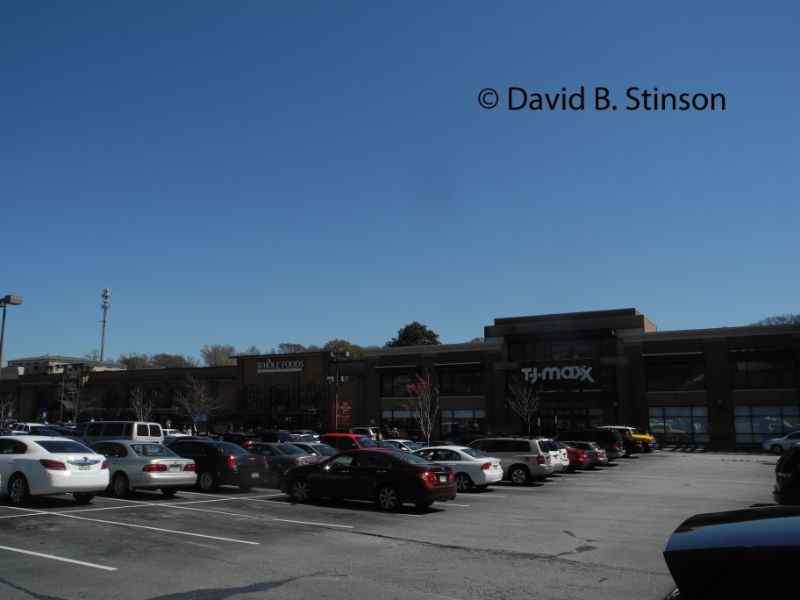 The most notable landmark at the former site of Ponce De Leon Park is the old Sears and Roebuck Warehouse at 675 Ponce De Leon Avenue.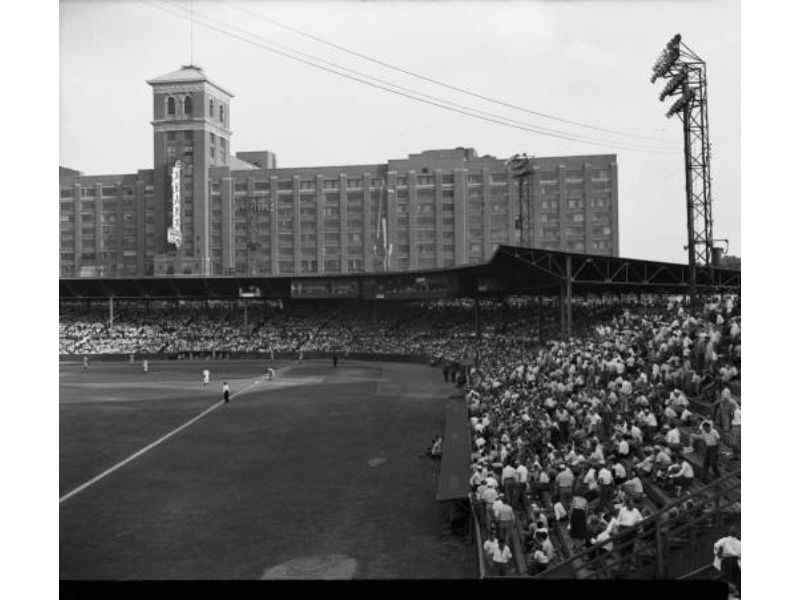 The Sears warehouse remains at the site today.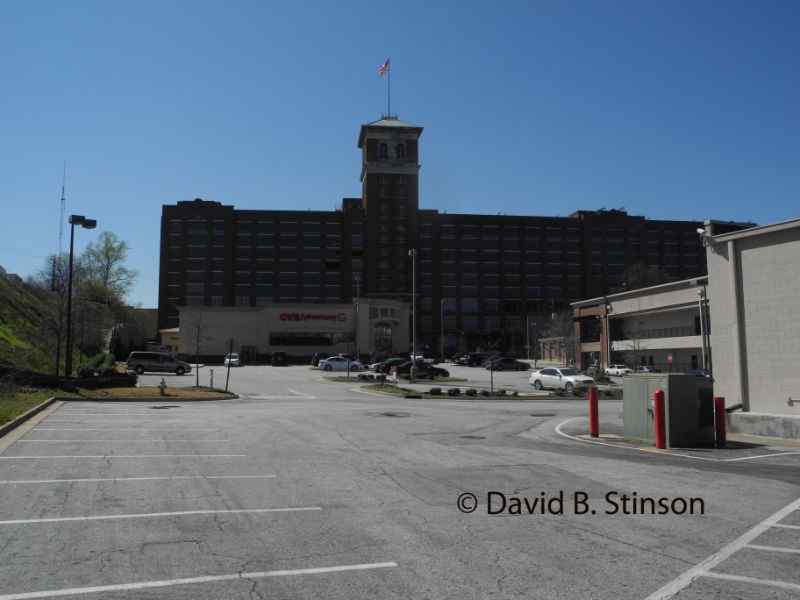 Built in 1926, the former warehouse now houses offices of the city of Atlanta and is known informally as City Hall East.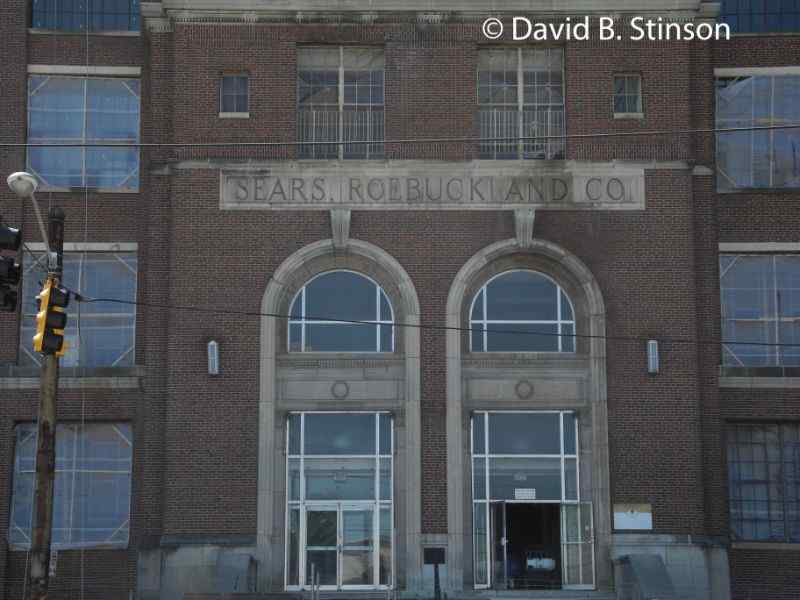 In addition to the former Sears warehouse, another notable landmark at the former Ponce De Leon site is a magnolia street that sits beyond what was once center field.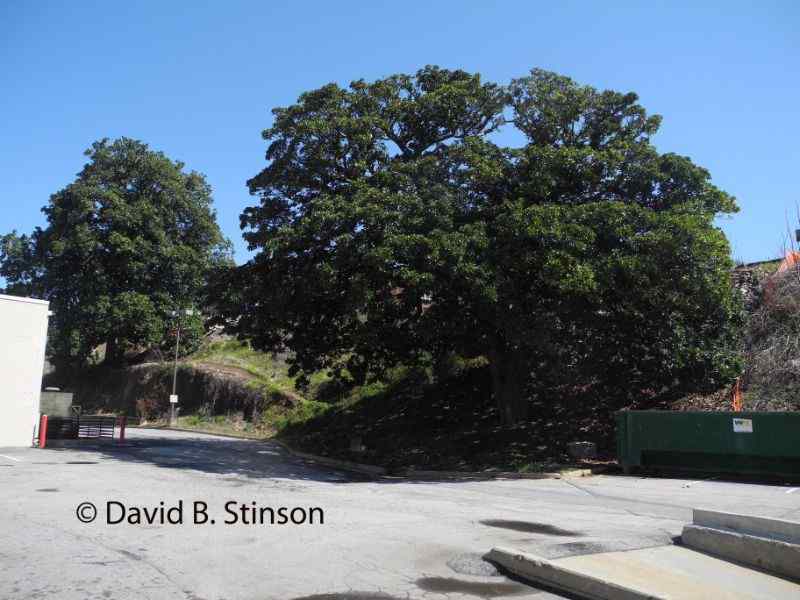 The magnolia tree remains from the days of Ponce De Leon Park. Two ballplayers are known to have hit home runs into the tree during exhibition games, Hall of Famers Eddie Mathews and Babe Ruth.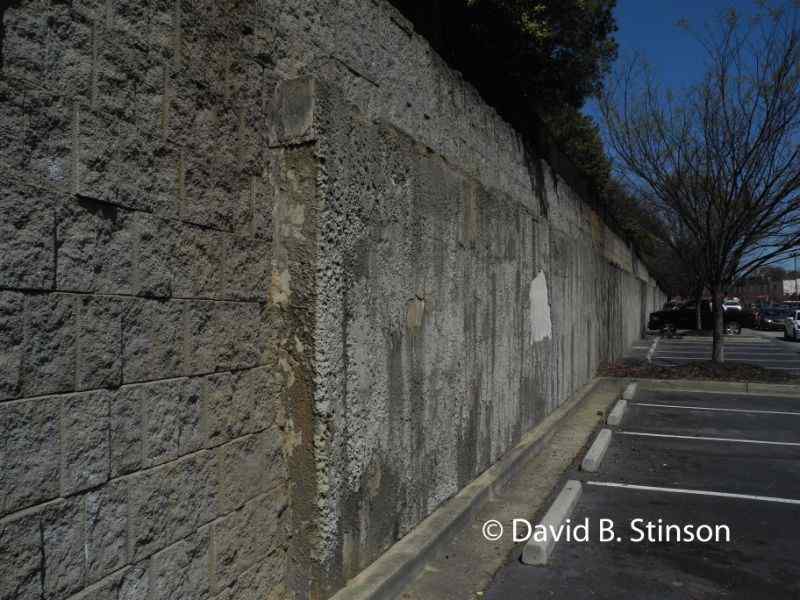 Another landmark is a stone and concrete wall that ran along the parking lot, paralleling the third base side.
The Atlanta Crackers and the Atlanta Black Crackers may be long gone from Atlanta, but they are not forgotten. Located on the northwest side of Turner Field at Aisle 134 is the Ivan Allen Jr. Braves Museum& Hall of Fame which includes over 600 Braves artifacts and photographs, including some items relevant to Ponce De Leon Park.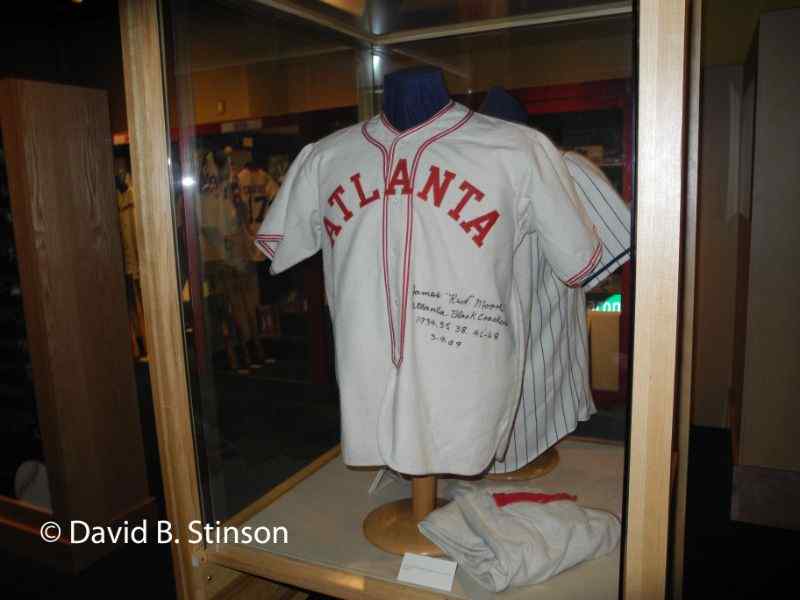 Ponce De Leon Park was named after the avenue along which it sat.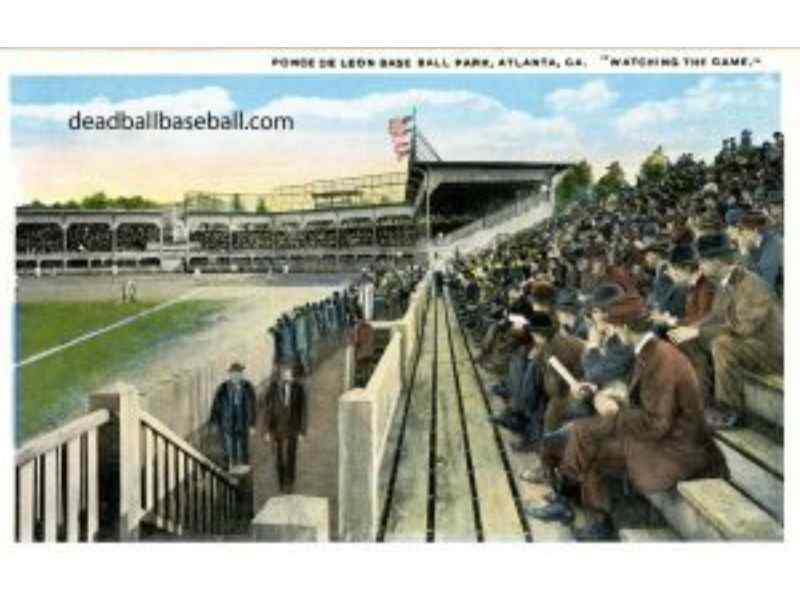 Of course, Ponce De Leon was a Spanish explorer associated with the legend of the fountain of youth. Ponce De Leon died in 1521. The ballpark that bears his name was demolished in 1966. Neither apparently were able to benefit from that legend. However, the several landmarks that remain at the site make a trip to the corner of Lakeview and Ponce De Leon well worth the journey.