College Park in Charleston, South Carolina, still stands, but just barely. From 1939 to 1996 it was the home of several Charleston, South Carolina, minor league teams including the Rebels, the White Sox, the Pirates, and the River Dogs.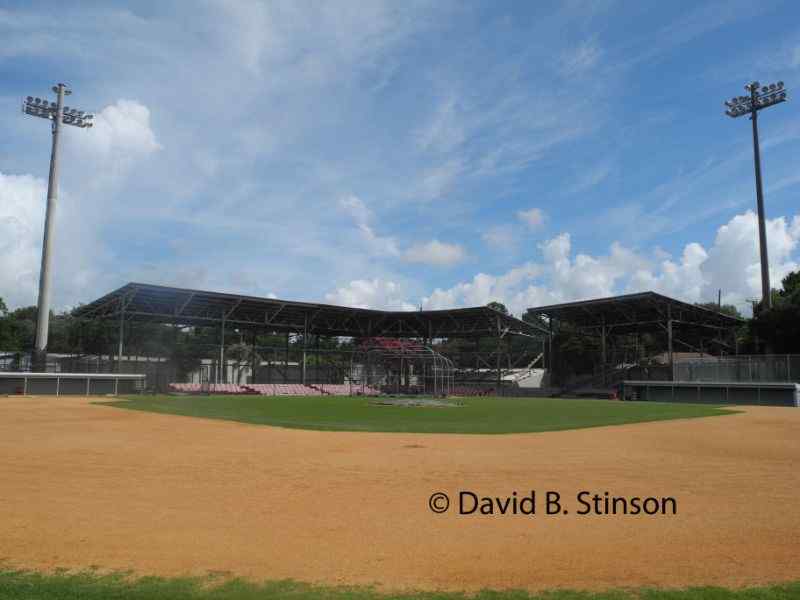 Beginning in 1997, the River Dogs have played their home games at Joesph P. Riley, Jr., Park, located one and a half miles southwest of College Park.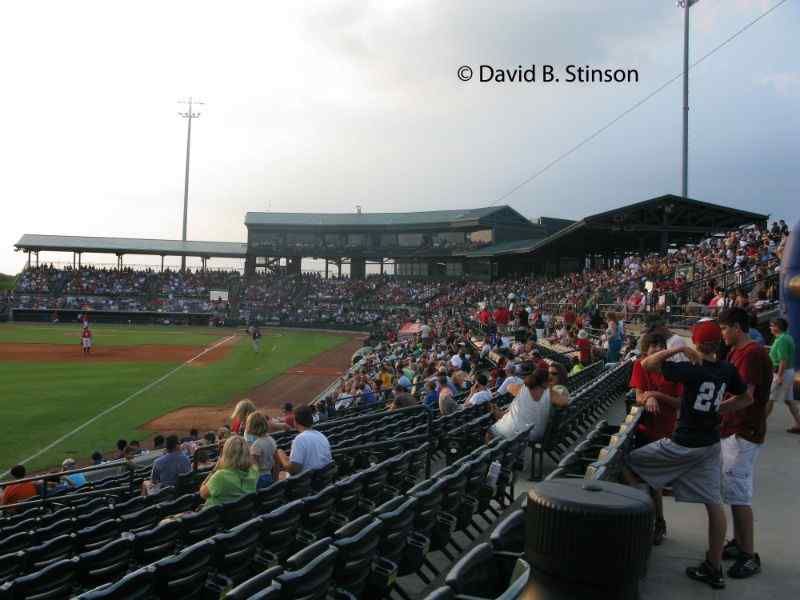 Baseball is still played at College Park – it is a practice field for Citadel, the Military College of South Carolina.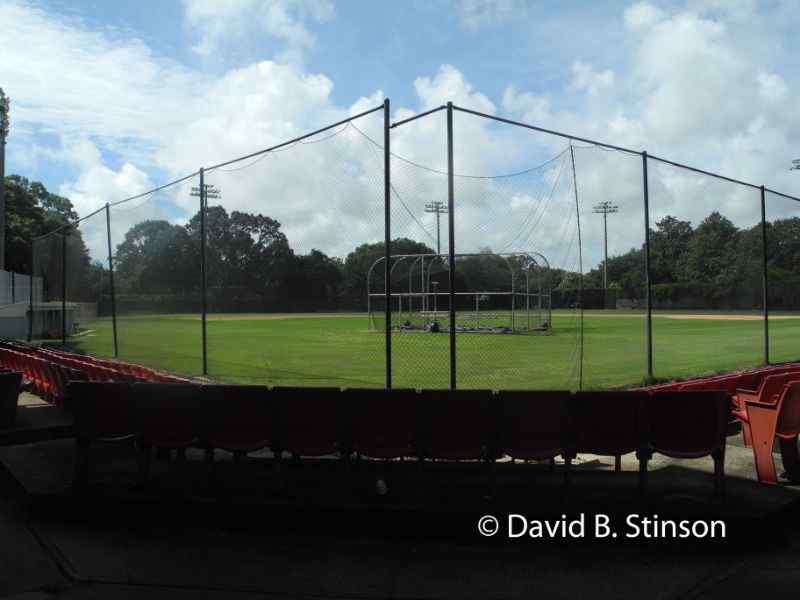 The ballpark is located in a residential neighborhood at the intersection of Grove Street . . .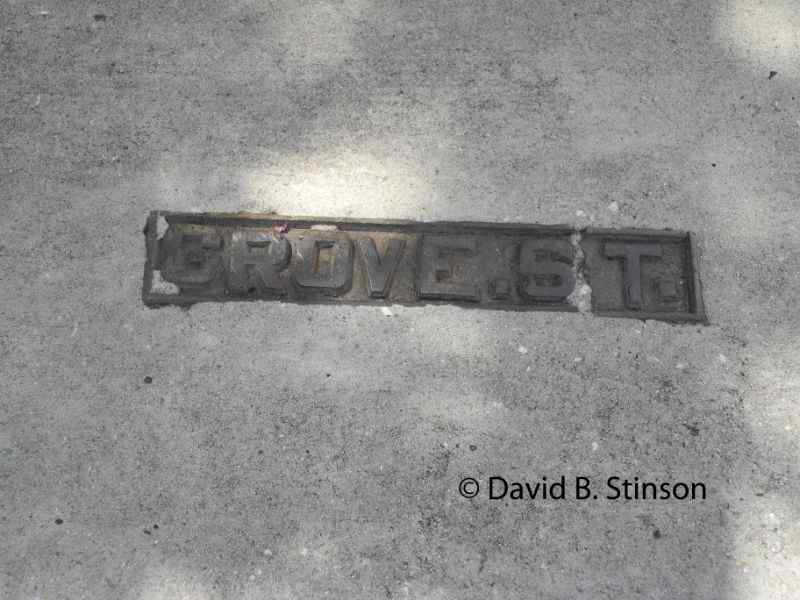 and Rutledge Avenue.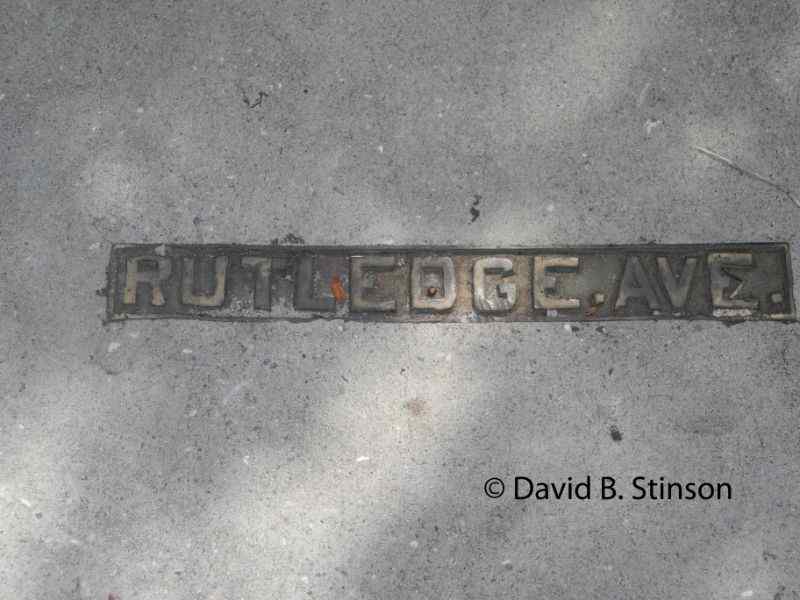 From all outward appearances, i.e, from the street, looking through the fence, College Park looks to be quite well kept.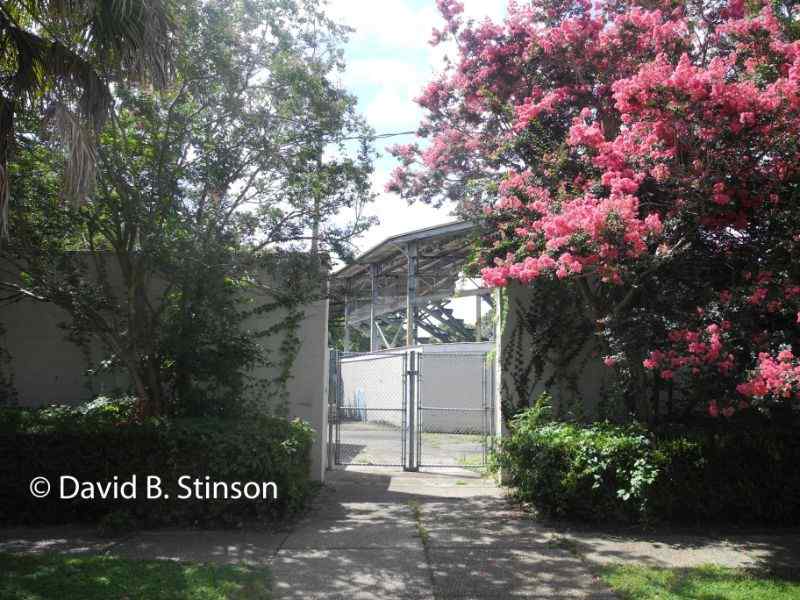 However, behind that fence is evidence of a stadium structure not long for this world.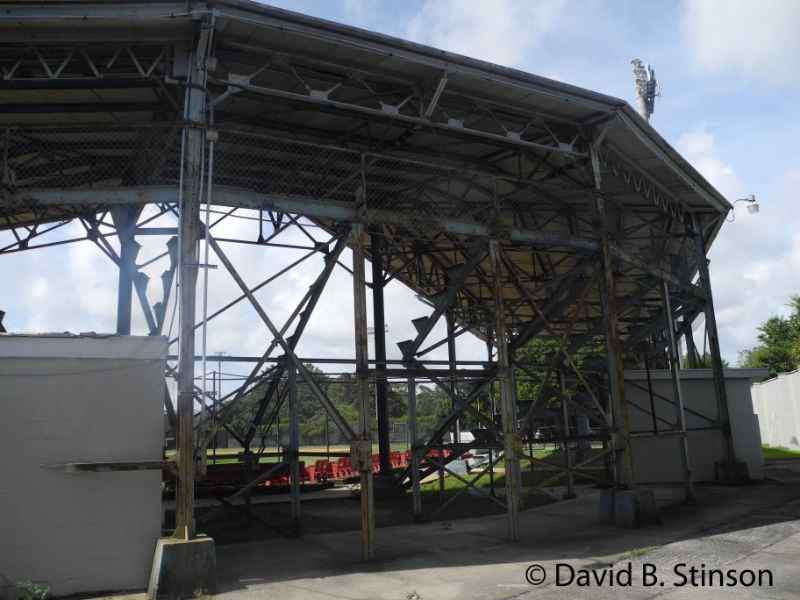 The grandstand bench seating has been removed.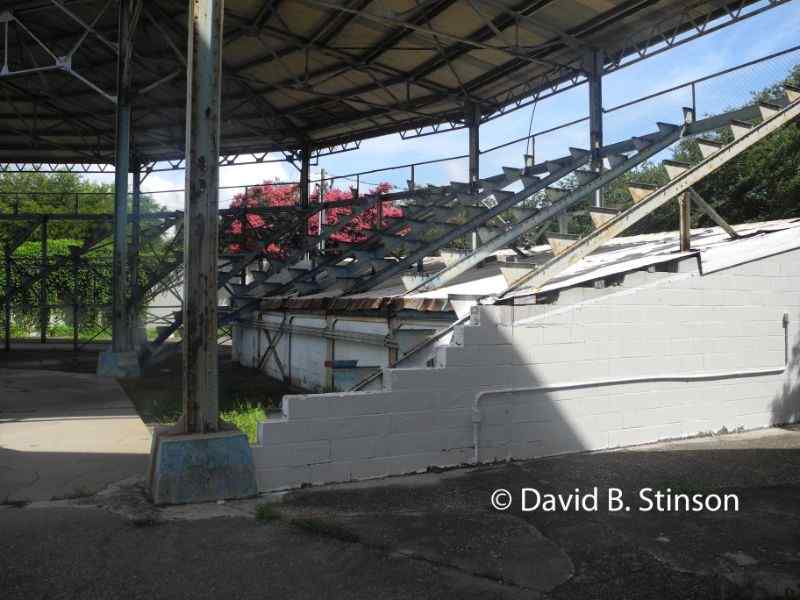 All that remains of the seating is the metal risers with their dinosaur scales-like construction.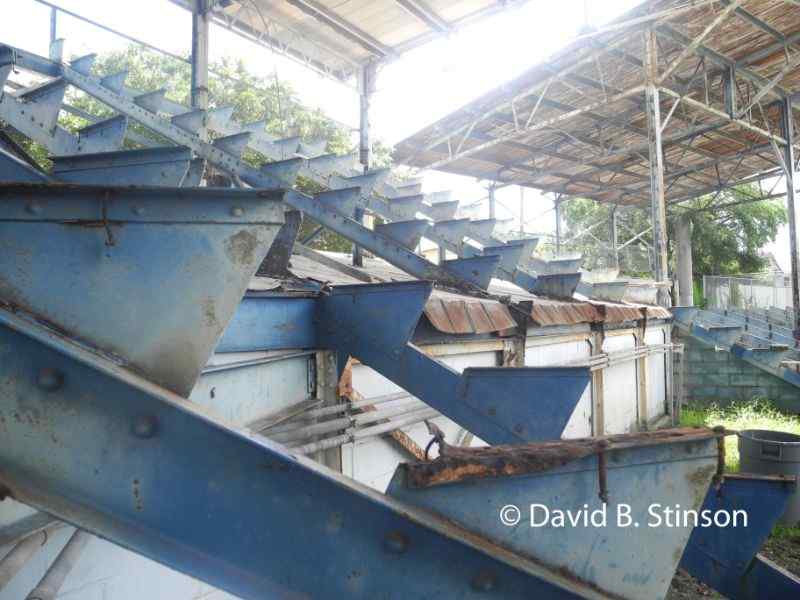 The concessions stands behind the grandstand are likewise on the decline. Strolling through the concession area, as well as the grandstand, is akin to visiting a ghost town. All that is needed is some tumble weed rolling through the ballpark.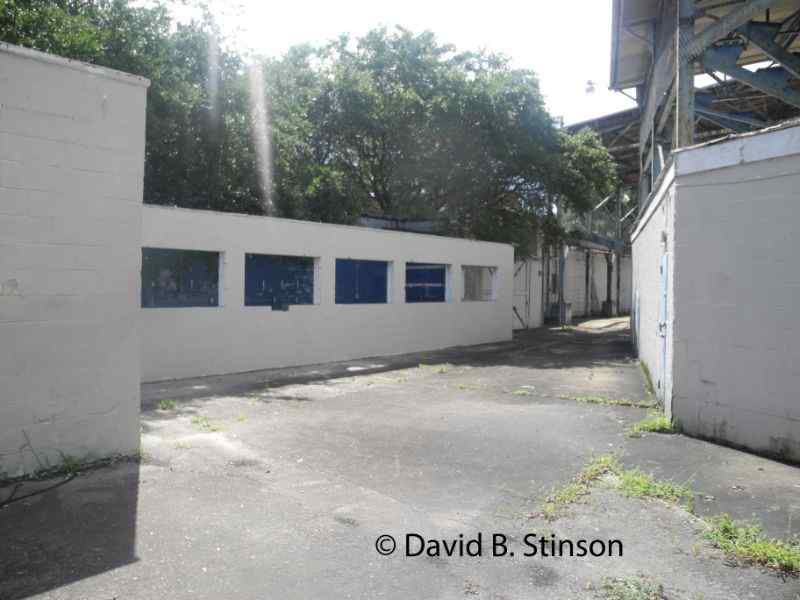 The roof that once protected the concession stands from the weather is no more.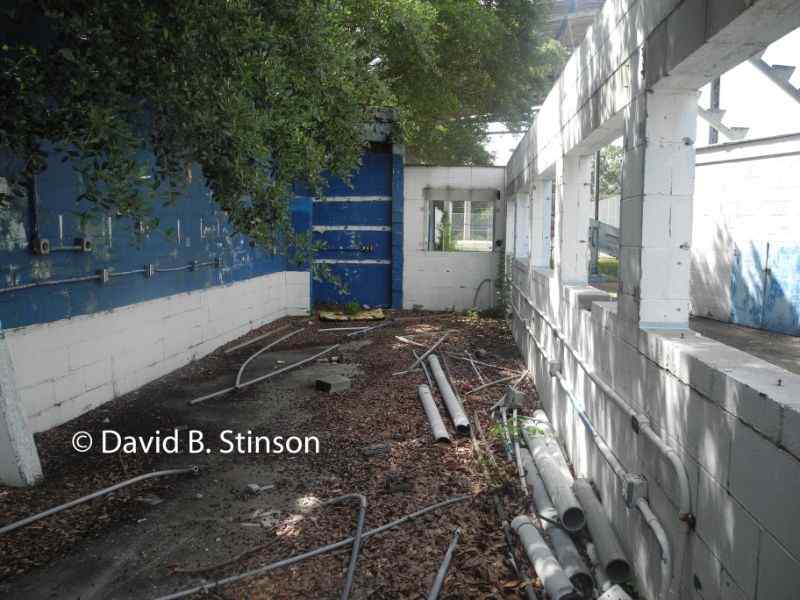 The original box seats remain in place at College Park, ringing the third and first base side of the infield.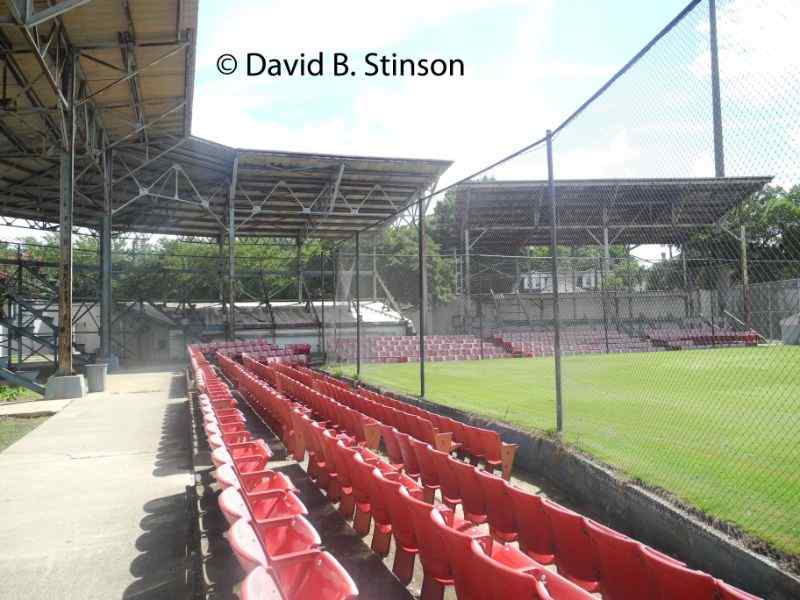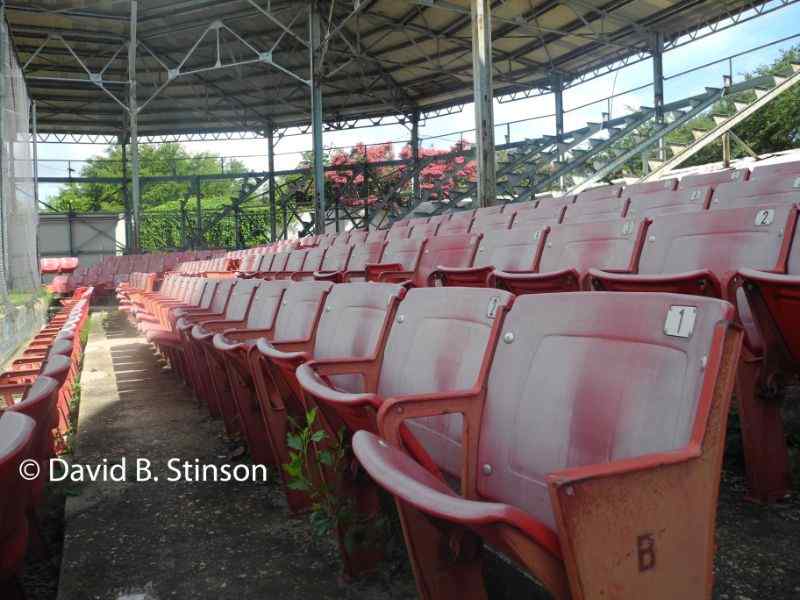 What is unusual about College Park's box seats is that they are installed below field level, giving spectators a view similar to what ballplayers might have had from the dugout.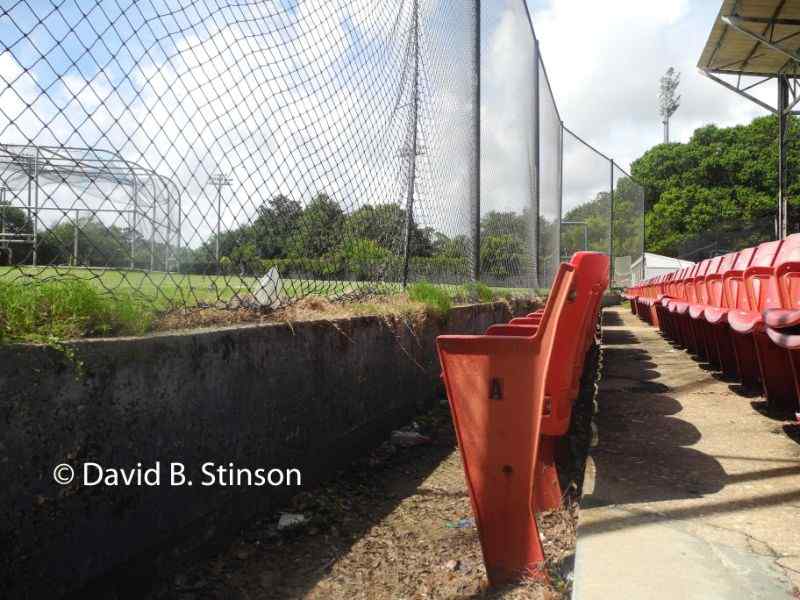 The wooden dugouts at College Park remain, currently used by members of the Citadel's baseball team.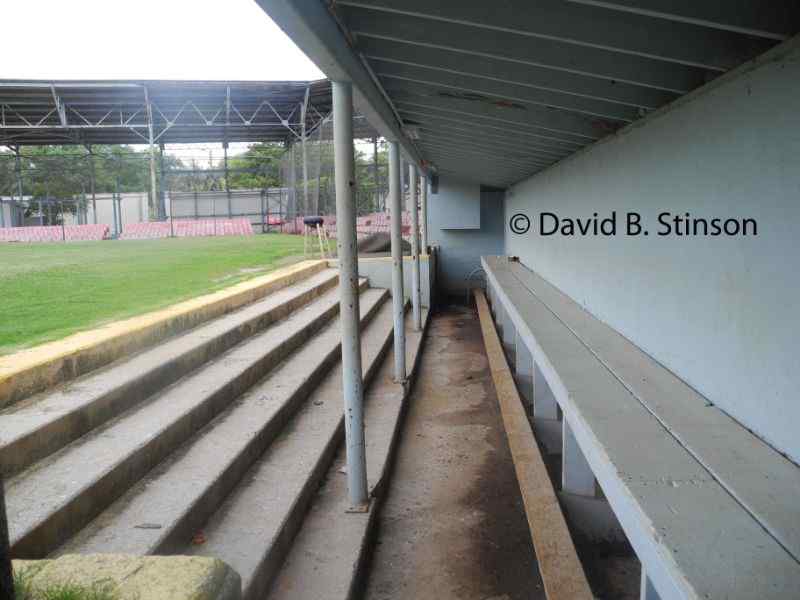 There are not too many 1930's era minor league ballparks remaining in the United States. College Park is one such park, but it is hanging on for dear life. If you find yourself in the Charleston area, stop by the corner of Grove Street and Rutledge Avenue for a visit to the old ballpark. But you better do so soon, as College Park is well on its way to becoming yet another lost ballpark.