Milwaukee County Stadium was located at 201 South 46th Street, nine miles southwest of downtown Milwaukee, Wisconsin. Built entirely with public funds, County Stadium initially was conceived as a new ballpark for the American Association Milwaukee Brewers. However, that minor league team never had the chance to play at the new stadium because of the arrival in 1953 of the National League Milwaukee Braves.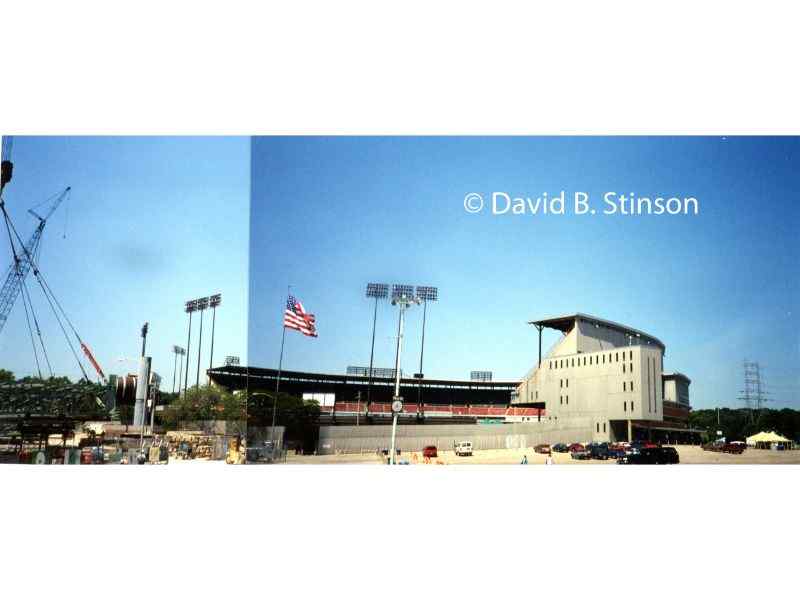 The Braves franchise had played the previous 82 seasons in Boston, most recently (1915-1952) at Braves Field, located less than two miles west of Fenway Park. Indeed, the Braves are the oldest continuously operating professional sports franchise in United States.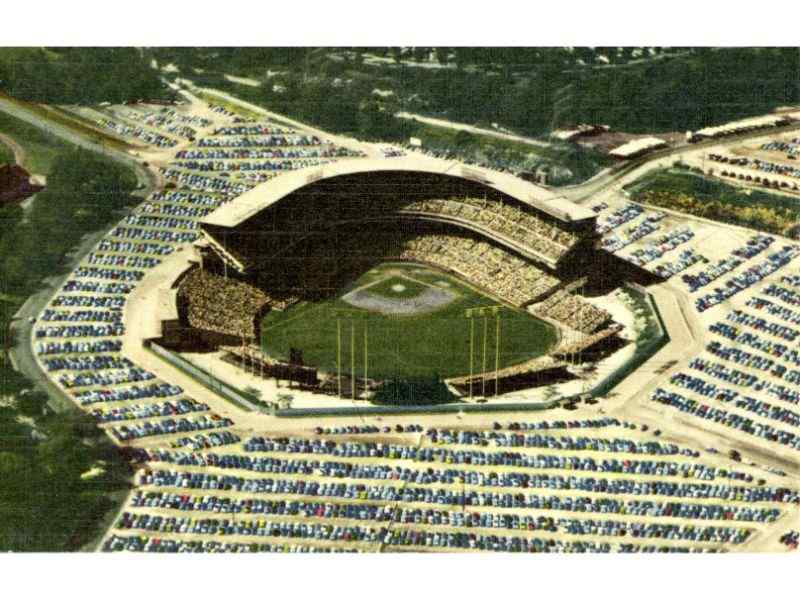 The Braves never had a losing season while in Milwaukee. In 1957, they brought Milwaukee a World Series title as well as a second National League pennant the following year. However, by 1965 the team was on its way out of town – the team's new owner having shopped the Braves in search of a larger market with a larger television audience. The team moved to Atlanta's new Fulton County Stadium for the 1966 season.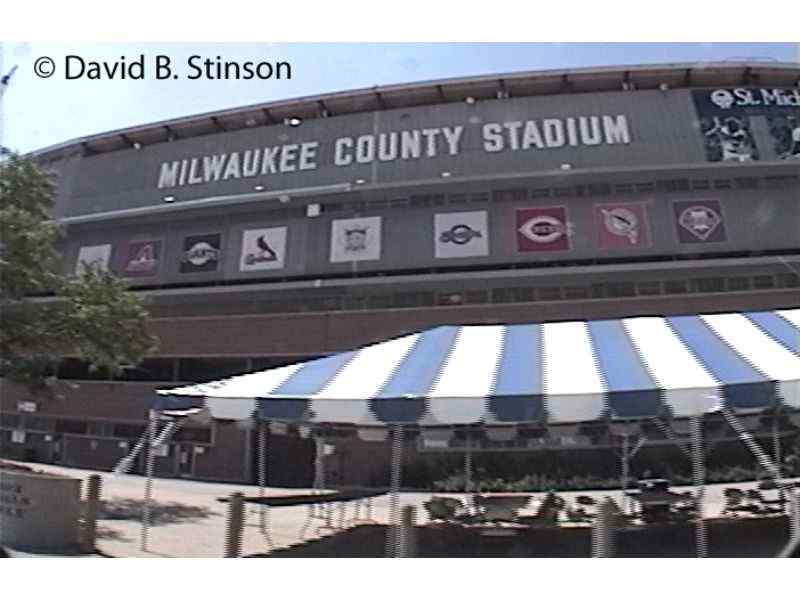 In 1968 and 1969, through the efforts of local business man Bud Selig, the Chicago White Sox played several home dates at County Stadium. Selig's plan was to demonstrate to Major League Baseball through the attendance at those games that Milwaukee still deserved to be a major league city. Selig's efforts paid off and, in 1970 the expansion Seattle Pilots, after only one season in Seattle, moved to Milwaukee.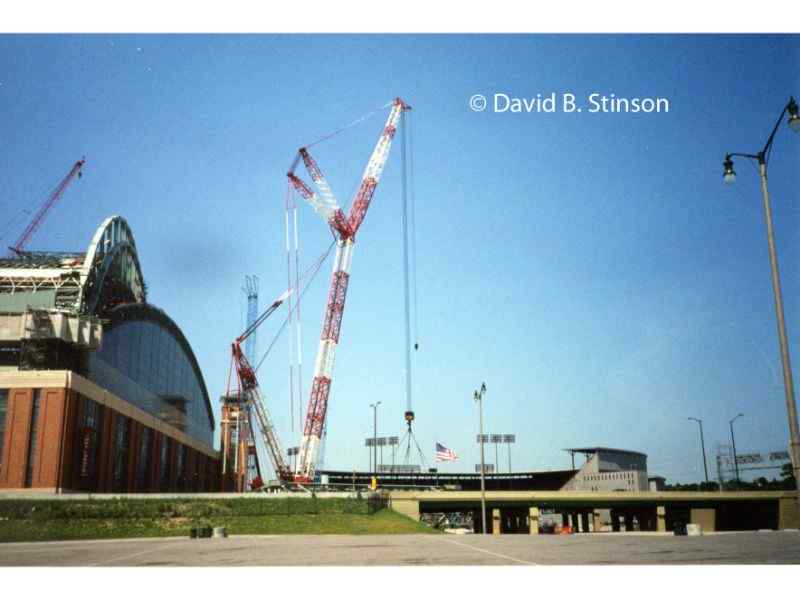 The Brewers played at County Stadium from 1970, through the 2000 season. In 2001, they moved to a new ballpark built in a parking lot just south of County Stadium.
The difference between the two ballparks could not be more striking. County Stadium was one of the last old school, classic double deck ballparks, while Miller Park, with it's arched glass and steel enclosed roof, rises some 30 stories tall.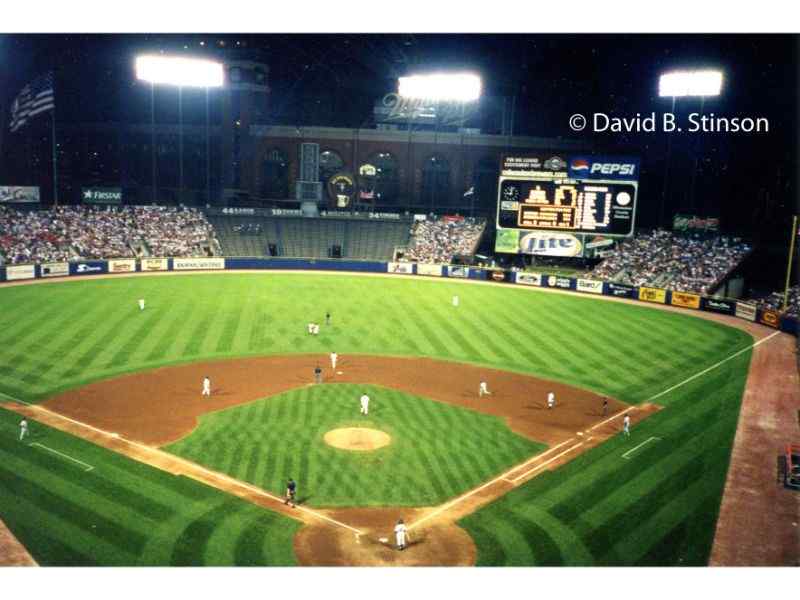 In addition to being the home ballpark for three different major league franchises, County Stadium also hosted some Green Bay Packers home games from 1953 to 1994.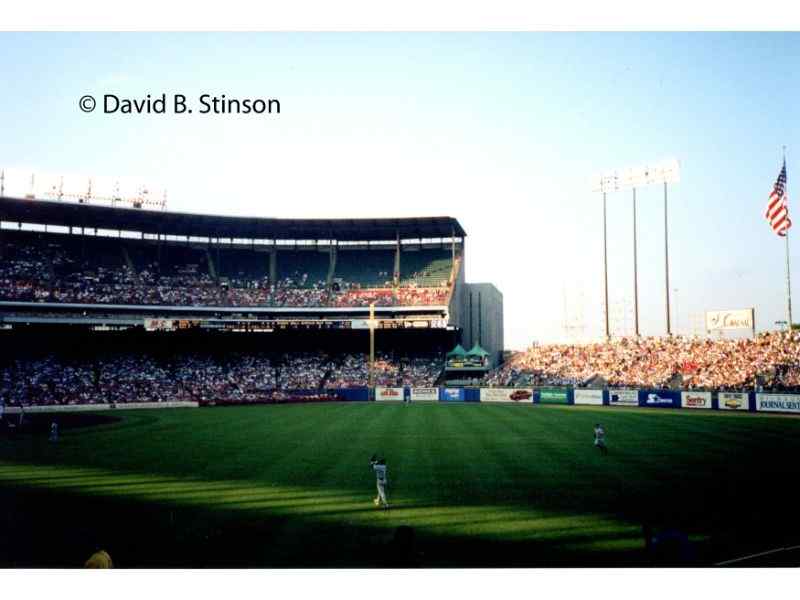 Bernie Brewer, the team's mascot since the early 1970's, had two different versions of beer keg chalet while at County Stadium. Both chalets, including the one in use during the final years of County Stadium, were purchased by Lakefront Brewery and relocated to the brewery at 1872 N Commerce Street. They can be seen as part of the brewery tour.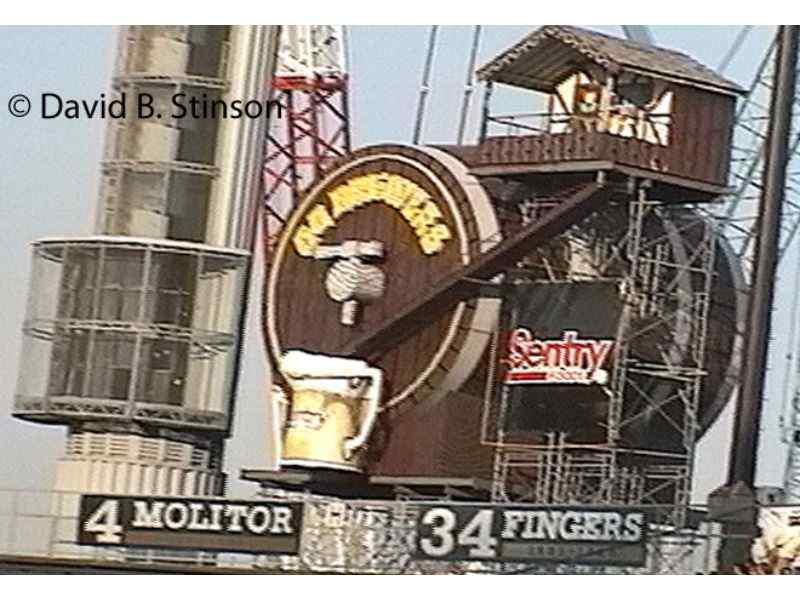 The Brewer's sixth inning sausage race – known formally as Klement's Racing Sausages – began at County Stadium in the mid 1990s.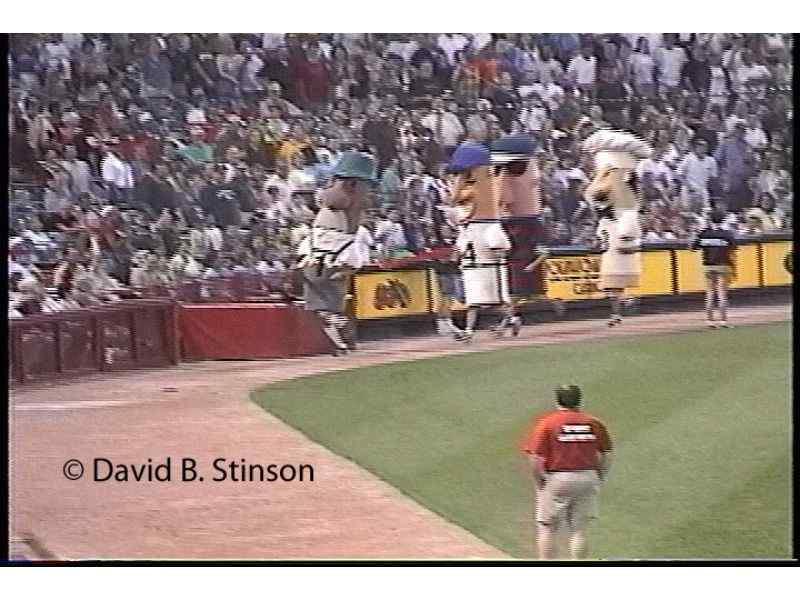 Support columns for County Stadium's upper deck afforded fans sitting underneath it in the lower seating bowl penty of obstructed views. The upper deck seating was accessed from the upper level concourse by a series of catwalks.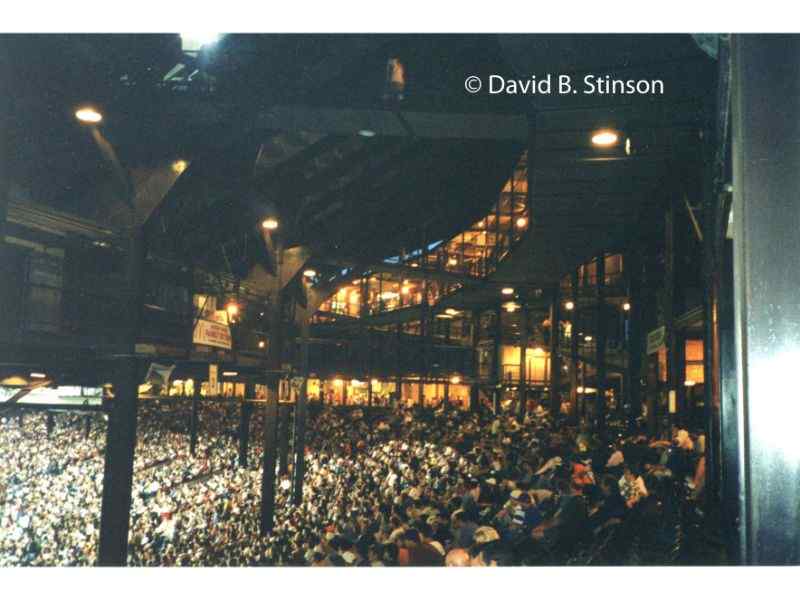 County Stadium's narrow concourses were typical for ballparks of that era.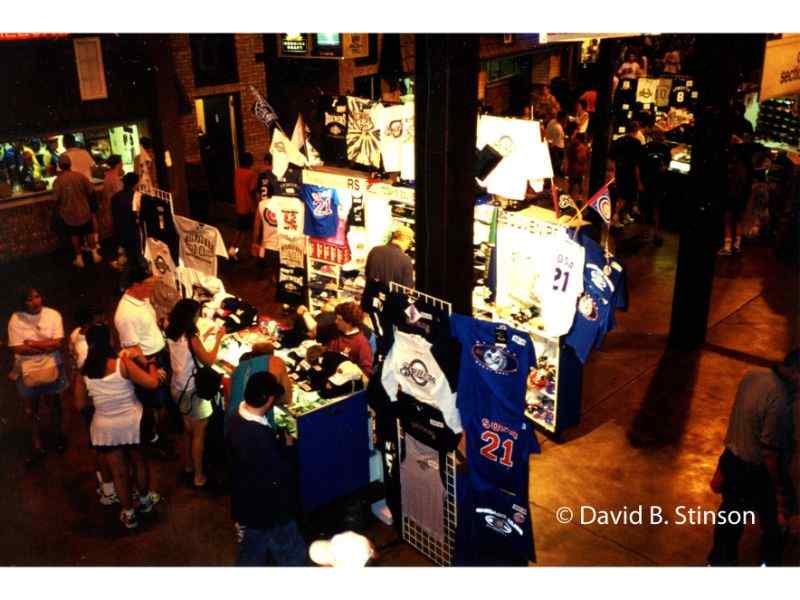 With Miller Park looming in the background during County Stadium's final season, Brewers fans had a constant reminder that the end was near for the old ballpark. Even County Stadium's scoreboard added to the drumbeat, advertising the sale of stadium seats to be made available soon after the end of the 2000 season.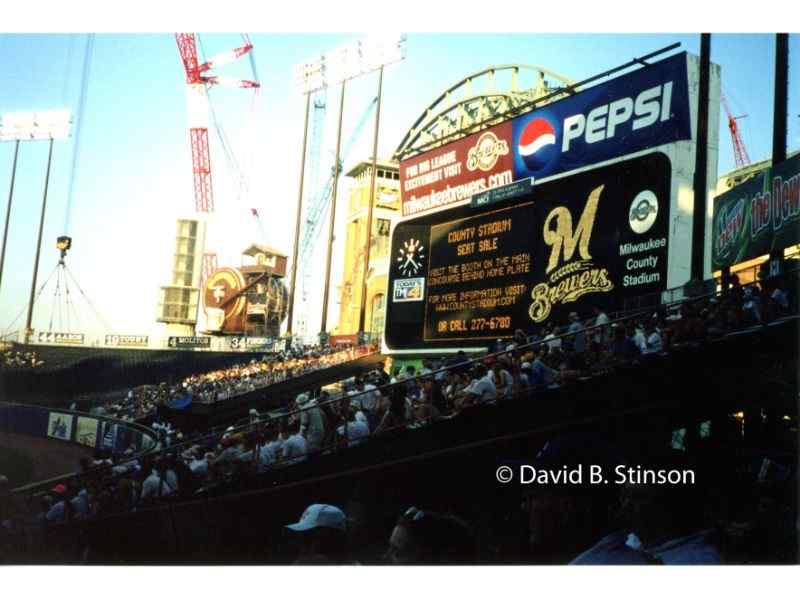 The Brewers and Milwaukee County have done a good job keeping the memory of County Stadium alive. Helfaer Field is a youth baseball field constructed on the former site of County Stadium. The field is named in honor of Evan Helfaer, a part owner of the Brewers at the time of their arrival in Milwaukee. A foundation in his name helped provide funds to build the field.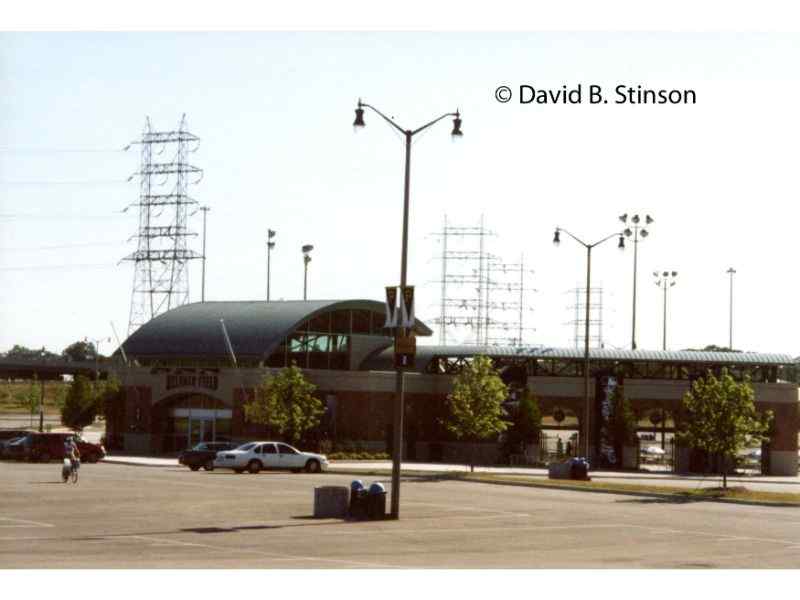 On the concourse behind Helfaer Field's third base is a marker noting the spot of County Stadium's home plate. The foul poles used at Helfaer Field are from County Stadium.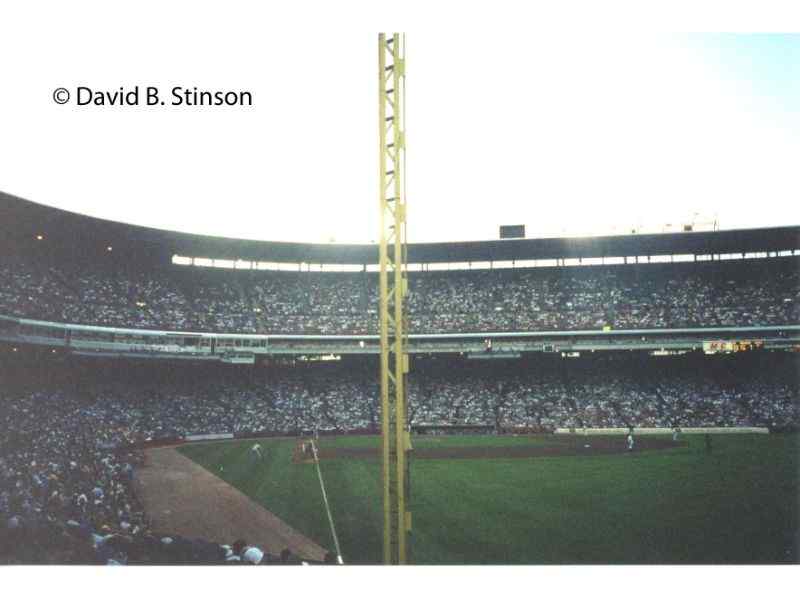 Much of County Stadium's third base grandstand and left field is now a parking lot – "Brewers 1." Behind Helfaer Field's left field corner (on what was once County Stadium's left field foul line) is a granite monument honoring the Milwaukee Braves.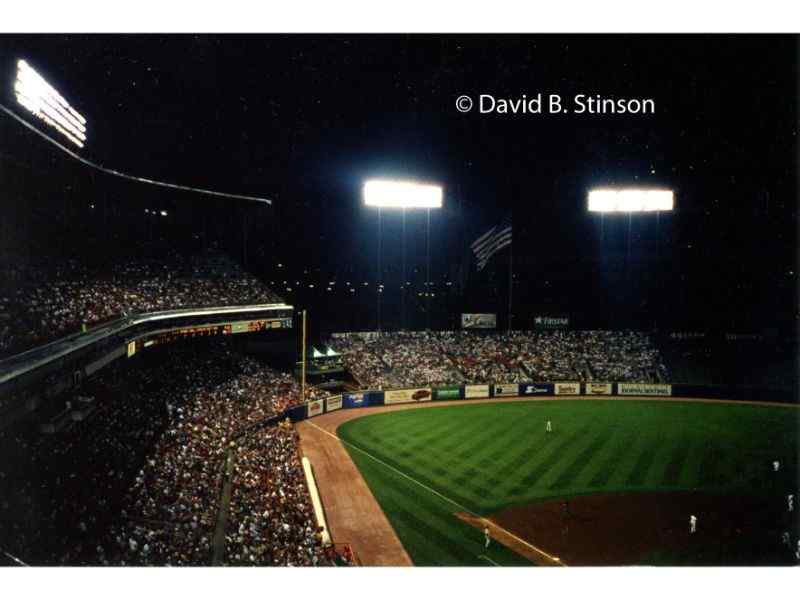 In the parking lot beyond Helfaer Field's left field fence (Brewer 1) is an inground marker surrounded by red concrete bricks that honors Hank Aaron's last home run. The plaque states: "This marks the landing location of the final home run of Hank Aaron's career, #755, hit at County Stadium on July 20, 1976." Aaron, who began his major league career with the Milwaukee Braves in 1954, returned to Milwaukee at the end of his career, playing for the Brewers in 1975 and 1976.
County Stadium's first base grandstand, and portions of right field, are now a parking lot in front of Miller Park demarcated as "Cubs" lot.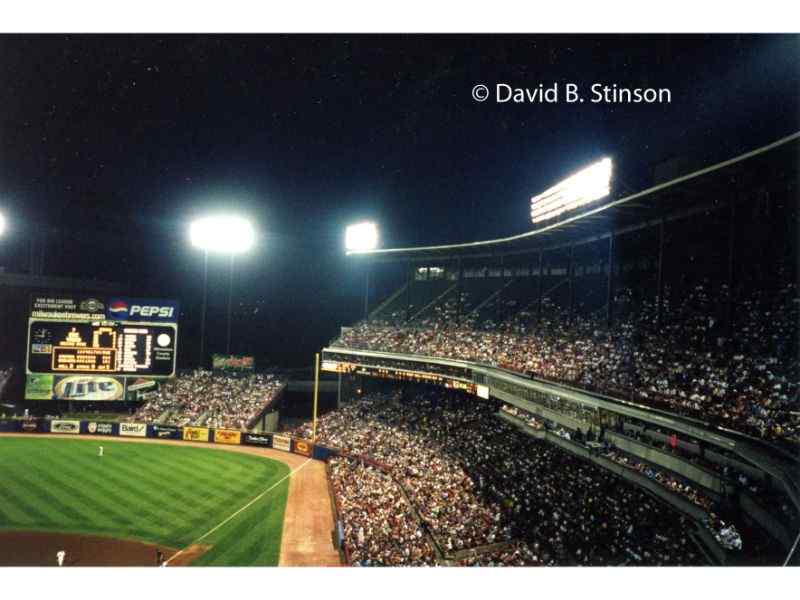 In front of Miller Park are statues honoring Robin Yount , Hank Aaron, Bud Selig, and Bob Uecker. A sculpture entitled "Teamwork," by artist Omri Amrany, honors Jerome Starr, Jeff Wischer, and William DeGrave, three construction workers killed during construction of Miller Park.