In February 2001, the City of Baltimore began demolition of Baltimore's Memorial Stadium. A fight over what to do with the 10 story memorial wall dedicated to the memory of those "who so valiantly fought and served in the World Wars" delayed completion of the task until the Spring of 2002.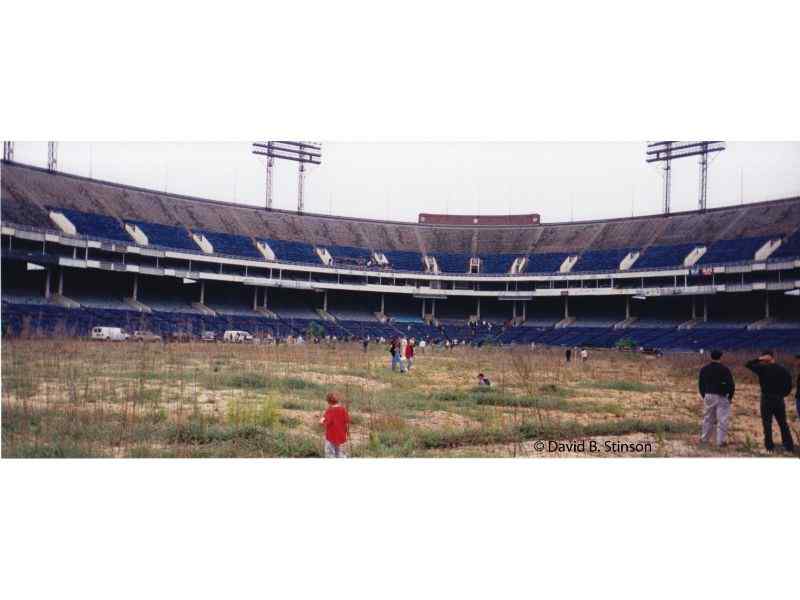 In January 2000, a year before demolition began, and several months before the stadium was stripped of its seating and signage, I took a drive around the ballpark, capturing on video the Old Grey Lady of 33rd Street.
The first half of the video is a drive around the outer perimeter, heading west on East 33rd Street, north on Ellerslie Avenue, east on East 33rd Street, and south on Ednor Road. The second half of the video is a drive around the ballpark in the same direction, but from inside the parking lot.
The former site of Memorial Stadium's playing field is now a youth ball field, thanks to the efforts of the Cal Ripken, Sr. Foundation and other charitable groups and donors. A portion of the the lettering from the memorial wall has been placed near the south entrance to Camden Yards: "Time will not dim the glory of their deeds." I hope you enjoy the drive.