Les Murakami Stadium is located on the campus of the University of Hawaii, Manoa, at 1337 Lower Campus Road in Honolulu. Constructed in 1984 for use by the University of Hawaii Rainbow Warriors baseball team, the ballpark originally was known as Rainbow Stadium.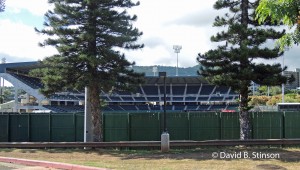 In 2002, Rainbow Stadium was renamed Les Murakami Stadium, in honor of the former University of Hawaii, Manoa, Head Coach Leslie S. Murakami. Murakami was the first baseball coach at UH Manoa, beginning in 1971 through 2000. Murakami also played for the University of Hawaii from 1955 to 1958.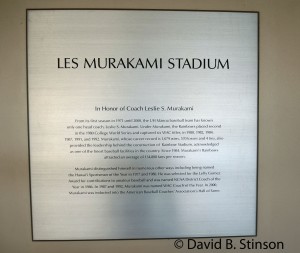 Although primarily a college stadium, Les Murakami Stadium has a connection to professional baseball, and thus it's inclusion on this website.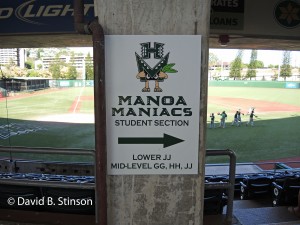 In 1986 and 1987, the Pacific League Hawaii Islanders played some of their home games at Rainbow Stadium.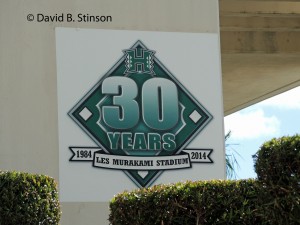 The Hawaii Islanders played at Honolulu Stadium from 1961 to 1975. From 1976 to 1985, the Islanders played their home games at Aloha Stadium. The final two season the Islanders played their home games at both Aloha Stadium and Rainbow Stadium.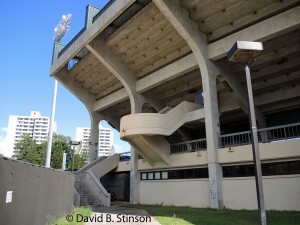 The entrance to the stadium is at field level, behind the home plate grandstand. The grandstand seating area is accessed on the second level (and above) of the stadium.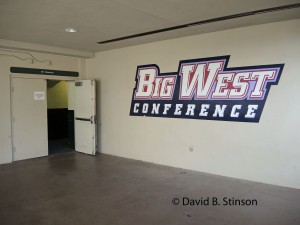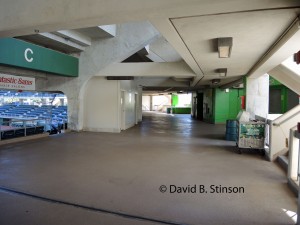 Les Murakami Stadium is just two miles northeast of Waikiki Beach on the southern end of the University of Hawaii.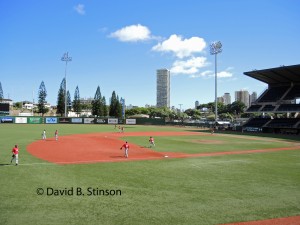 The Honolulu Watershed Forest Reserve provides a striking backdrop beyond the left field foul line.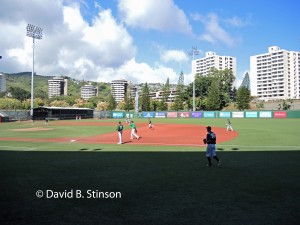 The vast majority of the over 4,000 seats are covered by a double deck grandstand that stretches from first base to third base.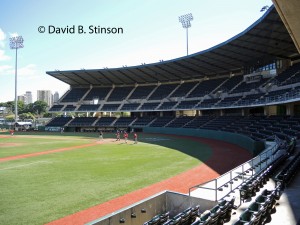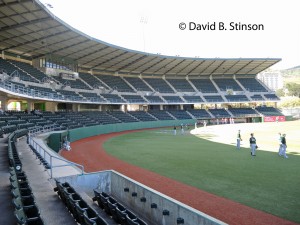 Although Les Murakami Stadium's history in the annals of minor league baseball may be barely a footnote, it is a ballpark where the professional game once was played.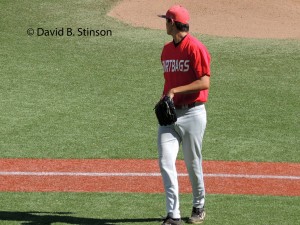 Moreover, Les Murakami Stadium is the only remaining venue where professional baseball could be played in Honolulu. Although the Aloha Bowl still stands (Honolulu Stadium was demolished in 1976), because of changes made to the stadium seating in 2007, the Aloha Bowl no longer can be configured for baseball.