New Britain Stadium is located in Willow Brook Park at 230 John Karbonic Way in New Britain, Connecticut.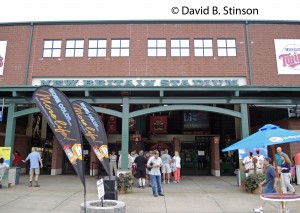 The City of New Britain constructed the ballpark in 1995 as a replacement for Beehive Field, which the city had built only 12 years earlier in 1982 to entice a professional minor league team (the Bristol Red Sox) to move to New Britain.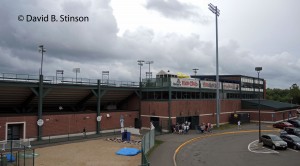 New Britain Stadium was built adjacent to Beehive Field, which remains at the site just a few hundred feet from New Britain Stadium and is used by the local high school and American Legion teams.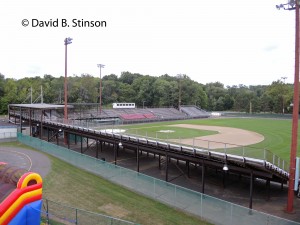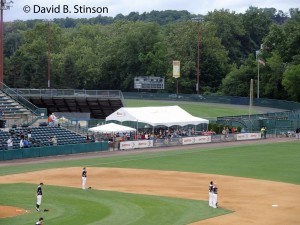 In 1996, the Eastern League Hardware City Rock Cats played their home games at New Britain Stadium. The name Hardware City is a reference to New Britain's nickname (Stanley Black & Decker's headquarters is located in New Britain).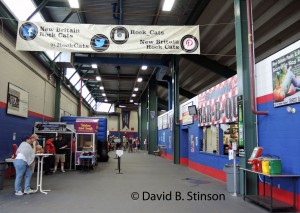 In 1997, the team changed its name to the New Britain Rock Cats.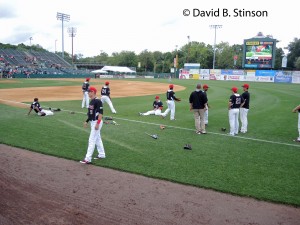 From 1995 to 2014, New Britain was an affiliate of the Minnesota Twins. In 2015, the Rock Cats became an affiliate of the Colorado Rockies.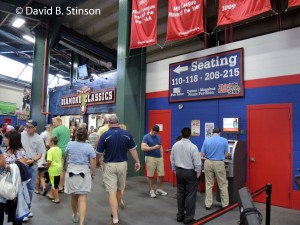 In addition to holding approximately 2,000 more fans than its predecessor Beehive Field, New Britain Stadium is enclosed by a brick and concrete facade and stadium structure that is more in line with minor league ballparks built in the 1990s. New Britain Stadium, unlike Beehive Field, also has a covered concourse behind the grandstand with many more concessions options.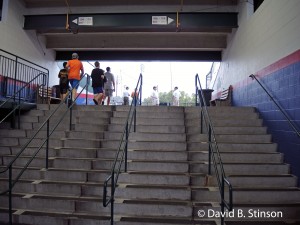 New Britain Stadium includes a small covered grandstand with a press box behind home plate.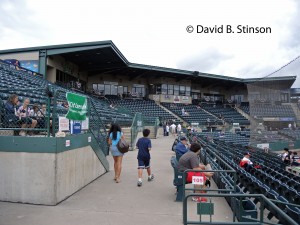 Much of the ballpark seating is uncovered, metal bleachers.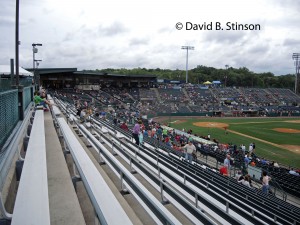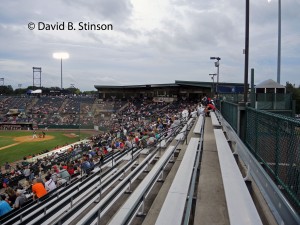 The seats in the grandstand behind home plate and close to the field between first and third base, are made of plastic and have distinctive formed plastic arm rests.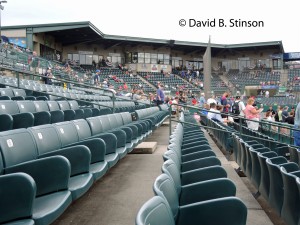 With its placement in the middle of a public park, New Britain Stadium has a rural feel, especially looking out beyond the center field fence.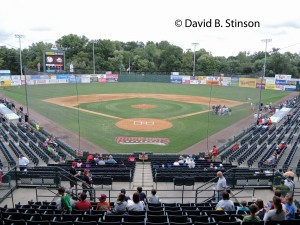 New Britain Stadium's scoreboard includes a video board. Mounted next to the scoreboard is a one story tall plastic milk bottle advertising Guida's Dairy.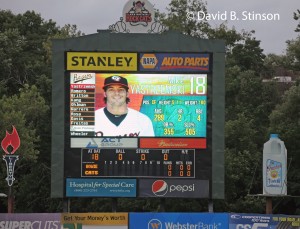 The milk advertisement is perhaps a nod to the famous Hood plastic milk bottle sign that once sat atop the right field roof at Fenway Park and later was moved to LeLacheur Park, home of the Lowell Spinners.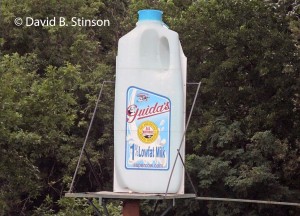 With racing mascot mania reaching new heights in professional baseball, New Britain features a 7th inning fast food run of donuts and coffee sponsored by Dunkin' Donuts.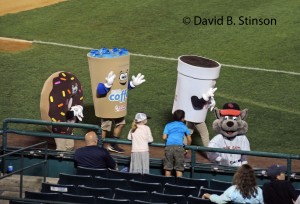 Although a tour of New Britain Stadium does not leave one with the impression that the ballpark needs replacement, the Rock Cats after only 20 seasons in the ballpark are leaving anyway, and 2015 will be the last season of professional, affiliated minor league baseball at New Britain Stadium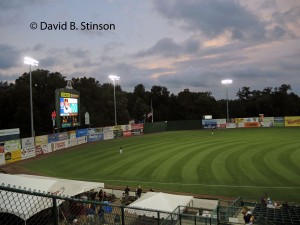 In 2016, the Rock Cats are moving 14 miles up Highway 9 to a new ballpark located at Main Street and Trumbull Street in the "Downtown North" section of Hartford, Connecticut.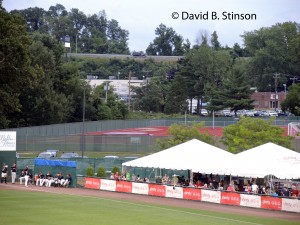 The team's move to Hartford is a bit of a homecoming for the city. From 1921 to 1952, Hartford hosted an Eastern League team at Bulkeley Stadium, once located on the southeast corner of Hanmer Street and George Street and currently the site of a nursing facility.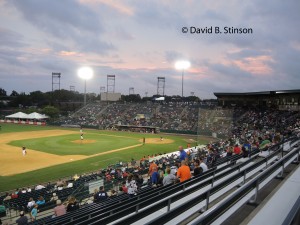 Hopefully professional baseball will continue to be played at New Britain Stadium. The unaffiliated Atlantic League has expressed interest in placing a franchise in New Britain Stadium. Another option is the addition of a collegiate wooden bat league team at New Britain Stadium.
Thus, beginning in 2016, New Britain will have the distinction of having two former professional, affiliated ballparks standing in tact, side by side – presumably a claim that no other city in the United States can make.