Flamingo Park Baseball Stadium is located at 15th St and North Michigan Avenue in Miami Beach, Florida.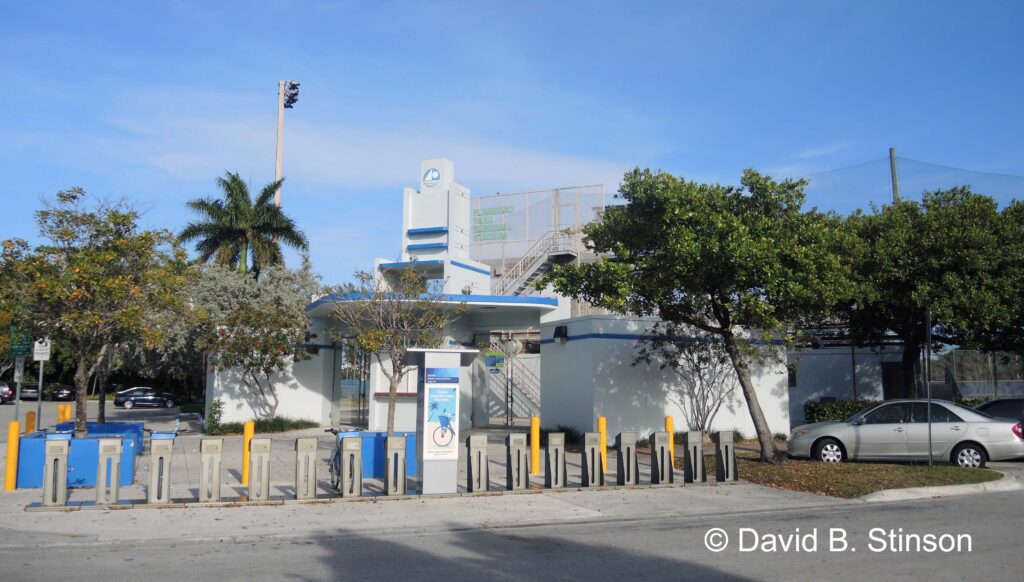 It is part of a larger recreation area also known as Flamingo Park. The main entrance to the Park is located south of the baseball stadium at 1200 Meridian Avenue.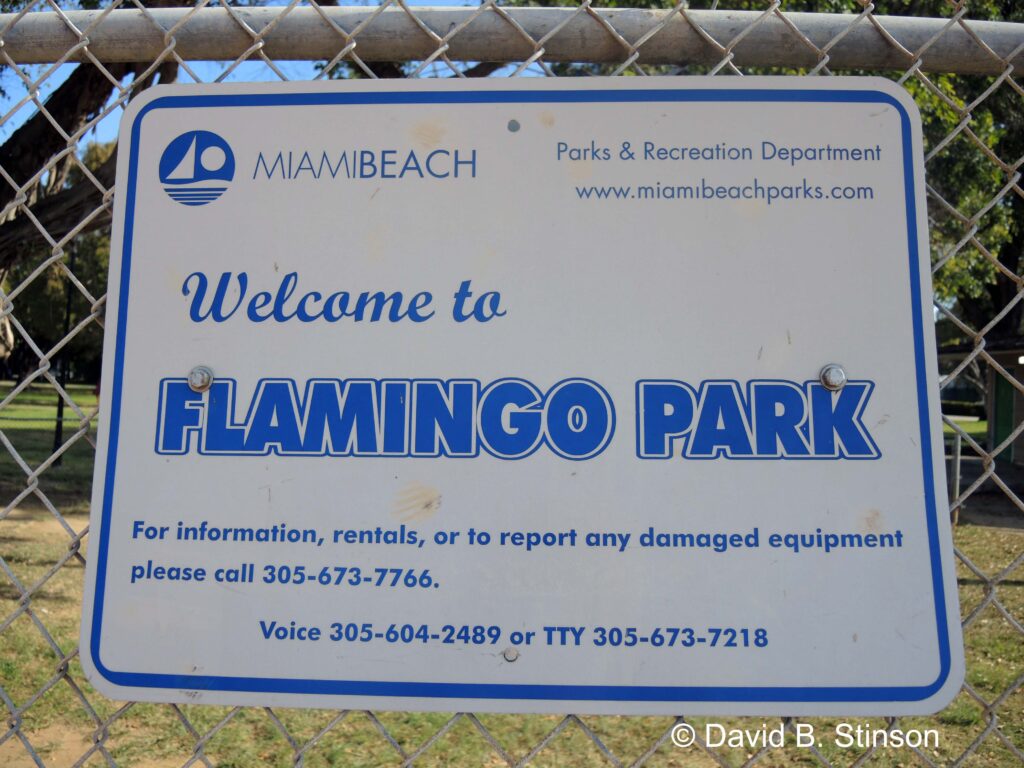 Flamingo Park includes tennis courts, a swimming pool, and handball courts. The park has a Rich history of its own.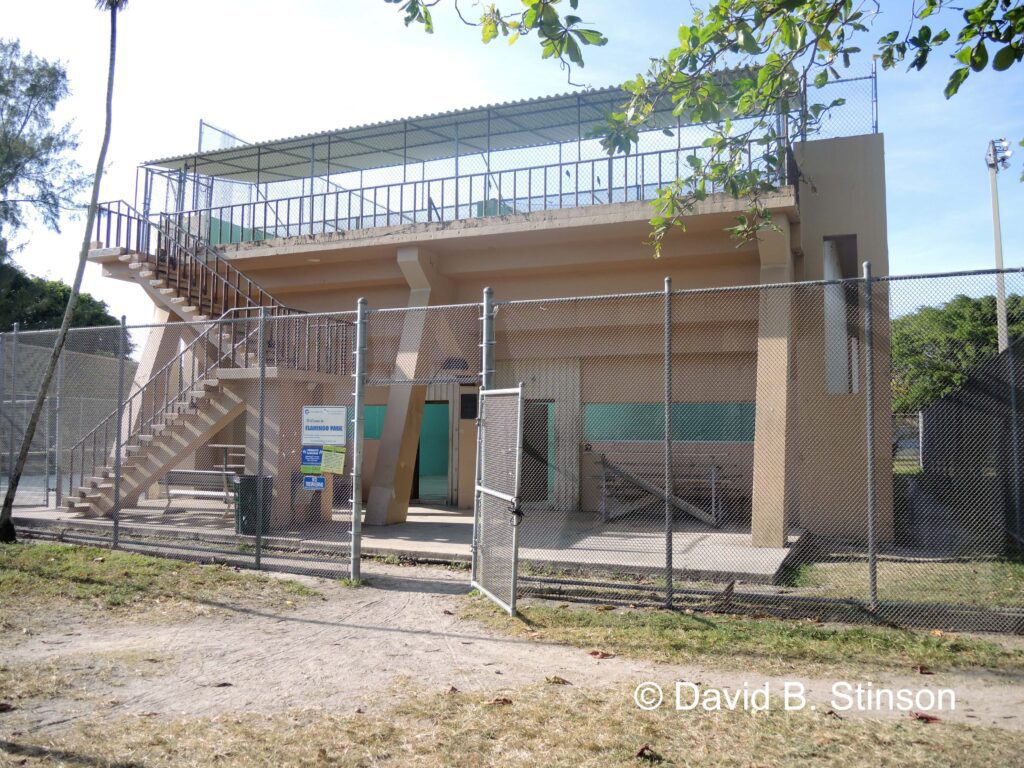 In 1925, Flamingo Field was constructed in the same location of the current baseball stadium. Flamingo Field's grandstand was constructed by the Federal Emergency Relief Administration in the 1930s.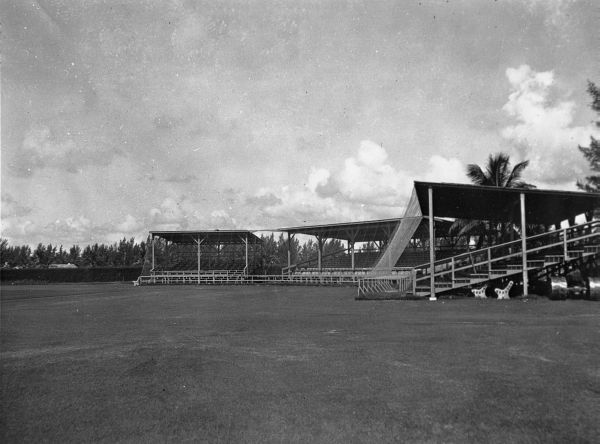 The New York Giants held their Spring Training at Flamingo Field in 1934 and 1935. Henry Fabian, the famed groundskeeper for the New York Giants, created at Flamingo Field what the New York Times called "exclusive swank with a dash of Coney Island" (Drebinger, John, "21 Giants Report as Training Starts In a Bizarre Setting at Miami Beach," New York Times, February 25, 1934). The Times noted that Flamingo Field was built "on an expansive meadow that had once been used for polo and subsequently converted into a baseball field of sorts." Also, according to the Times, "[a] small grand stand forms a semi-circle behind home plate. The rest of the field is closed off with a canvas fence and off to one side is a stucco dwelling which has been converted into a clubhouse."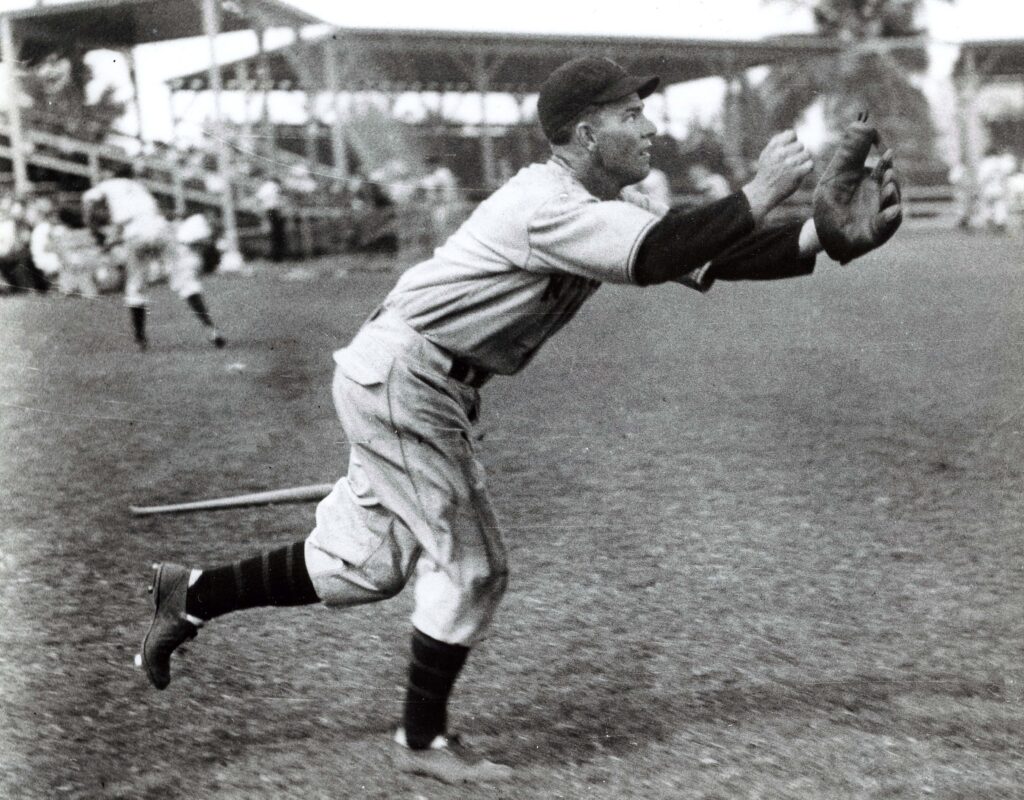 The Philadelphia Phillies trained at Flamingo Field both before World War II, from 1940 to 1942, and after, in 1946. The last major league team to train at Flamingo Field was the Pittsburgh Pirates in 1947.
Other New York Giants Florida Spring Training cites include Payne Park (1924 to 1927), Al Lang Field (1951), and Sanford, Florida (minor league camp). Other Philadelphia Phillies Florida Spring Training cites include LECOM Park – McKechnie Field (1925 to 1927), Clearwater Athletic Field (1947 to 1954), and Jack Russell Stadium (1955 to 2003). Other Pittsburgh Pirates Florida Spring Training cites include J.P. Small Memorial Park (1918), Rickwood Field (1919), Jaycee Park (1954), Terry Park (1955 to 1968), and LECOM Park – McKechnie Field (1969 to present).

Two minor league teams called Flamingo Field their home: the Class D Florida East Coast League Miami Beach Tigers in 1940, the Miami Beach Flamingos from 1941 to 1942, and the Class C and B Florida International League Miami Beach Flamingos from 1946 to 1952, as well as in 1954.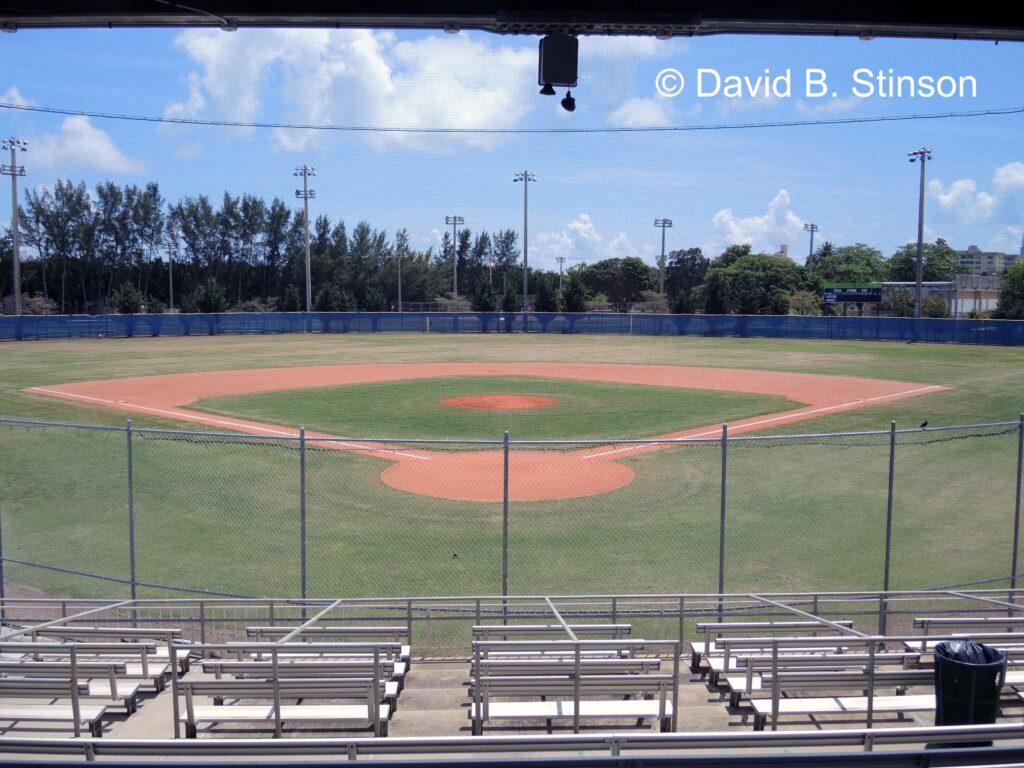 Flamingo Field was demolished in 1967 and a new structure was built on the same site. Designated as Miami Beach Stadium, today it is commonly known as Flamingo Park.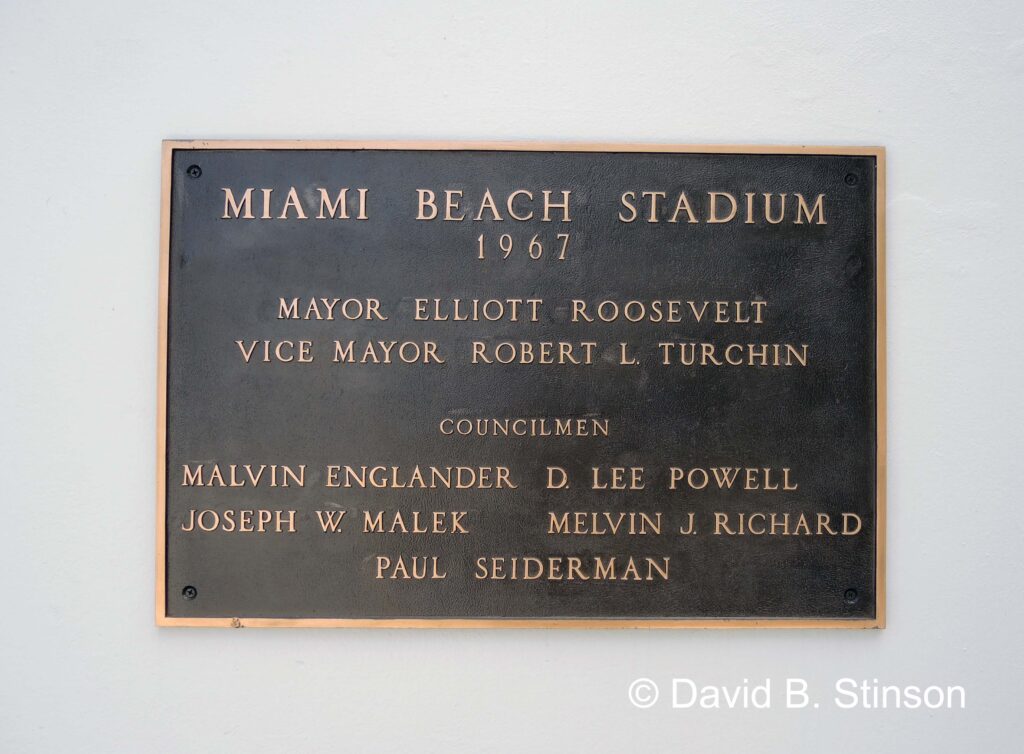 Flamingo Park was built with the idea of bringing Major League Spring Training back to Miami Beach. The team associated with that effort was the New York Mets, who at the time were training in Al Lang Field.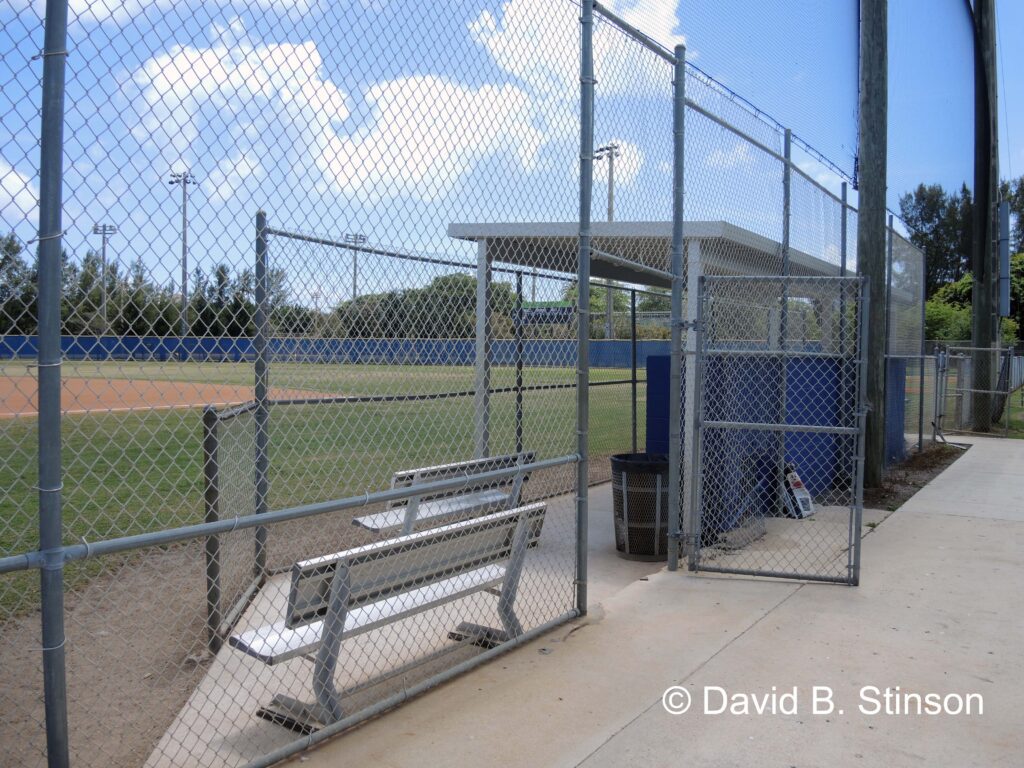 The "new" steel grandstand (now over 50 years old) is somewhat reminiscent of the original wooden grandstand that was located behind home plate and built by the FERA.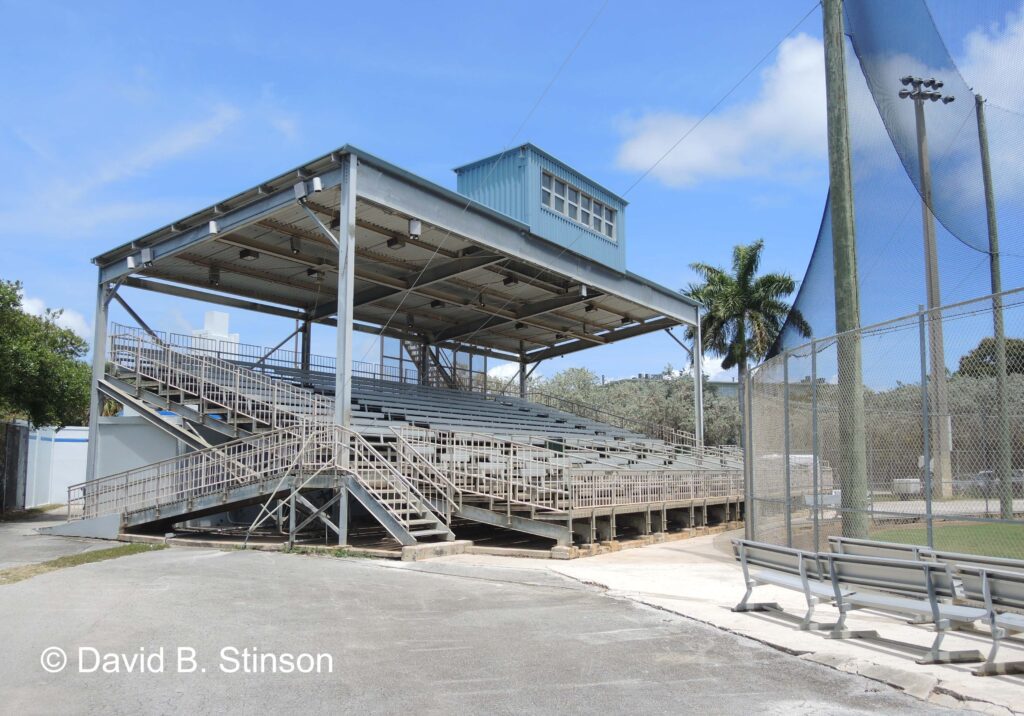 Flamingo Park features an Art Deco-inspired front entrance, in keeping with much of the architecture of Miami Beach.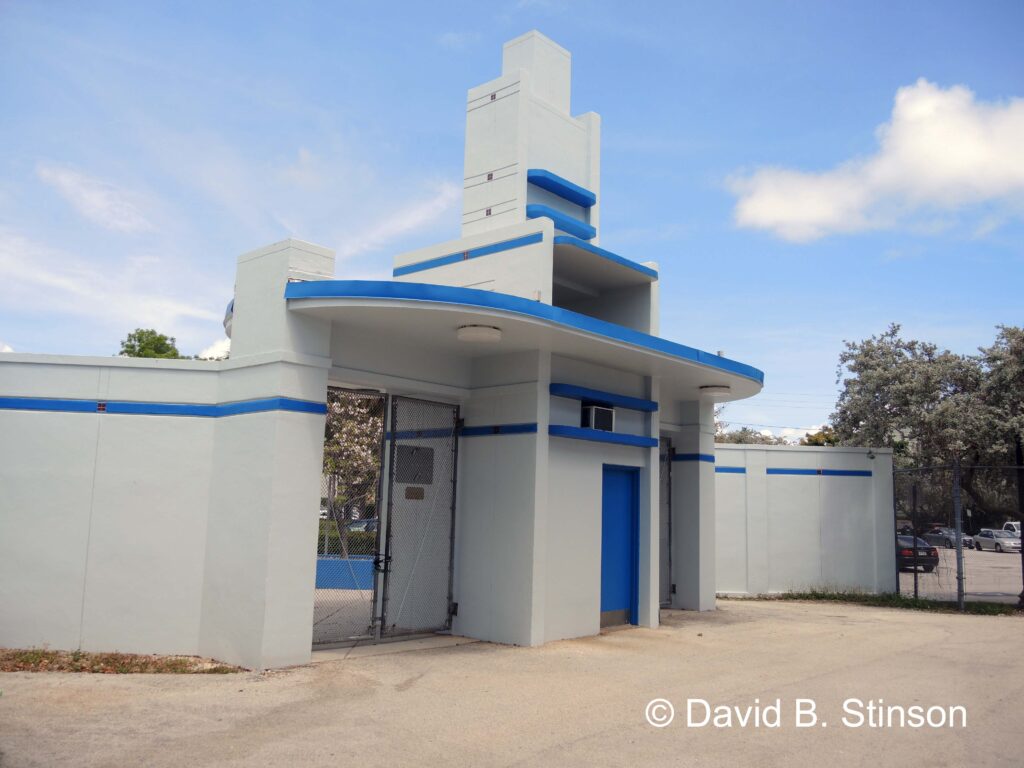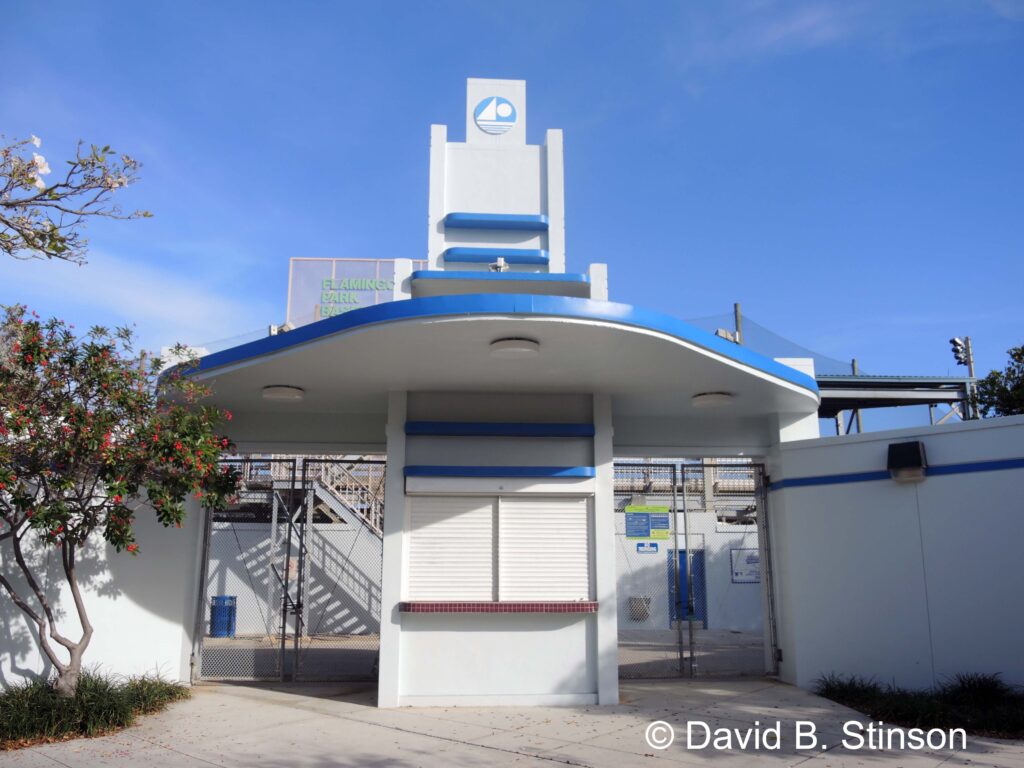 A metal grate located behind the stadium grandstand includes a sign proclaiming "Flamingo Park Baseball Stadium," and also serves to protects against over zealous fans who might be tempted to climb out on the grandstand roof from the stairs that lead to the press box.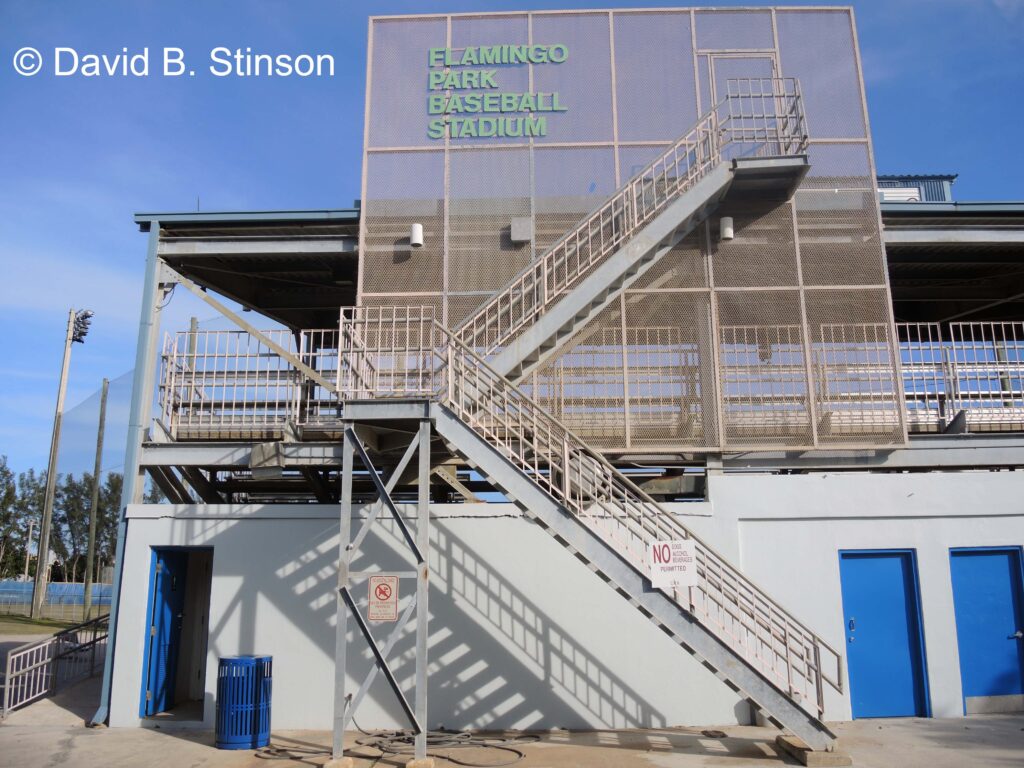 Just Southeast of Flamingo Park Baseball Stadium is a second baseball field located behind center field, which presumably was once part of the larger Spring Training baseball complex.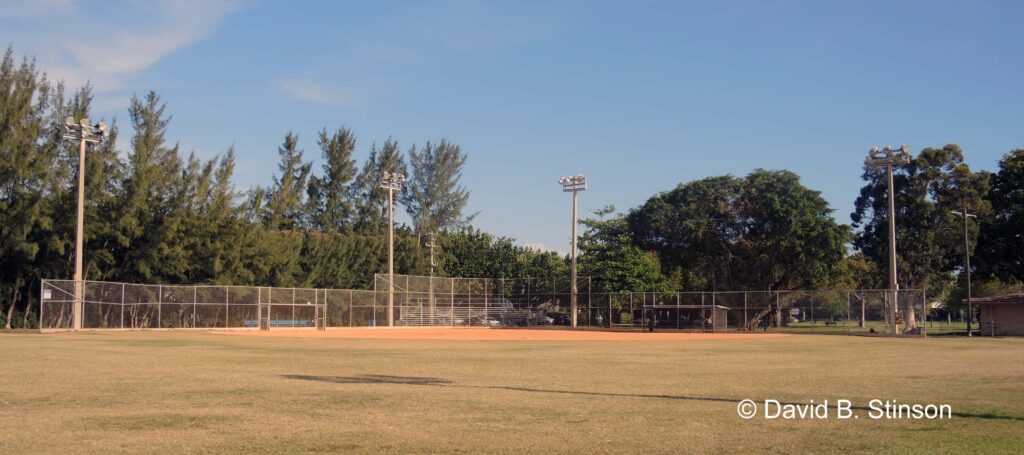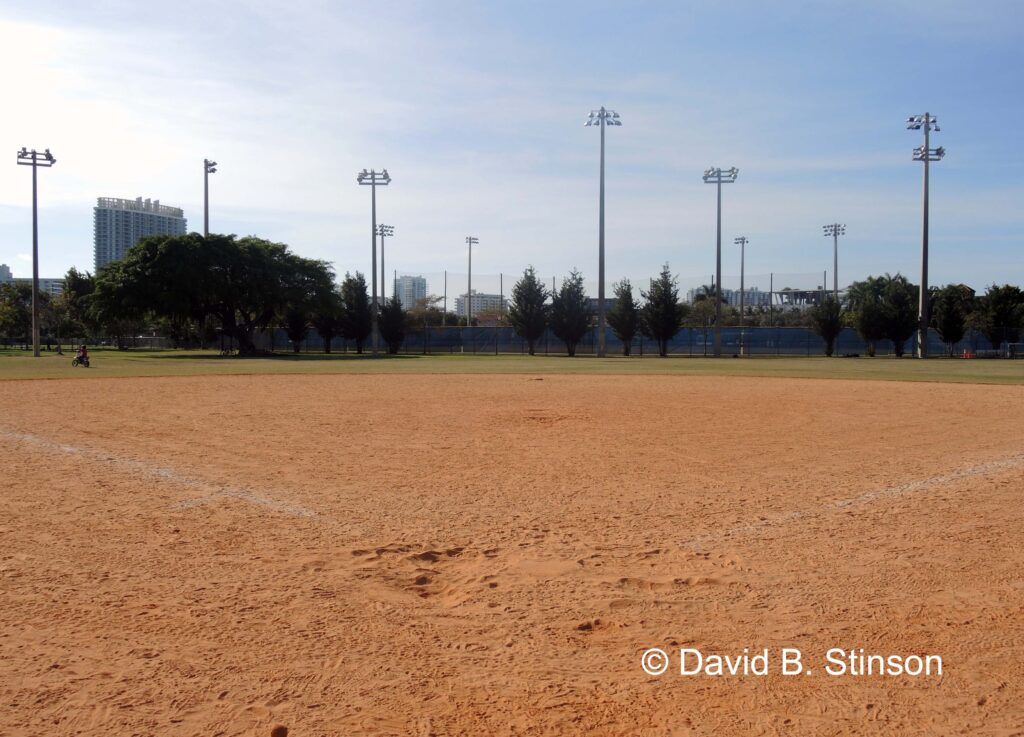 Although Major League Baseball never returned to Flamingo Park, according to the City of Miami Beach, Major League players use the field to train during the off season. In addition, Flamingo Park Baseball Stadium is used for high school baseball (the Miami Beach High Tides) and various adult amateur leagues.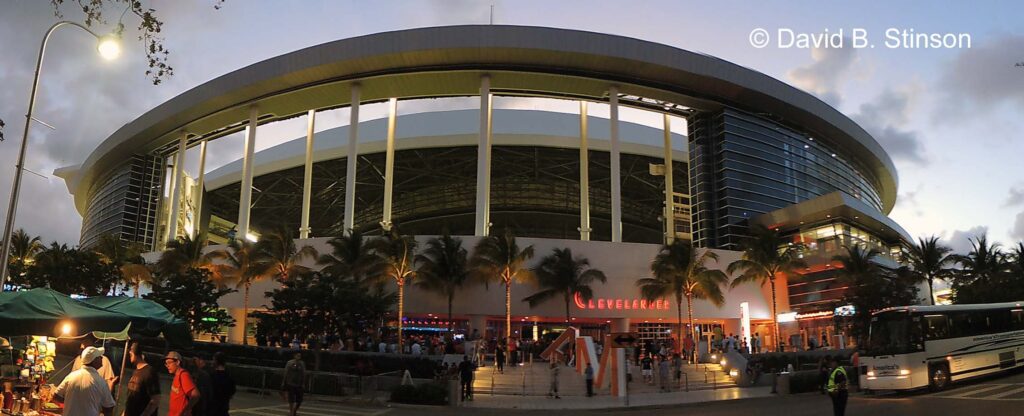 Flamingo Park is located just six miles East of Marlins Park, the Home of the Miami Marlins, and just 18 miles Southeast of the Miami Marlins former home, Hard Rock Stadium (formerly Joe Robbie Stadium).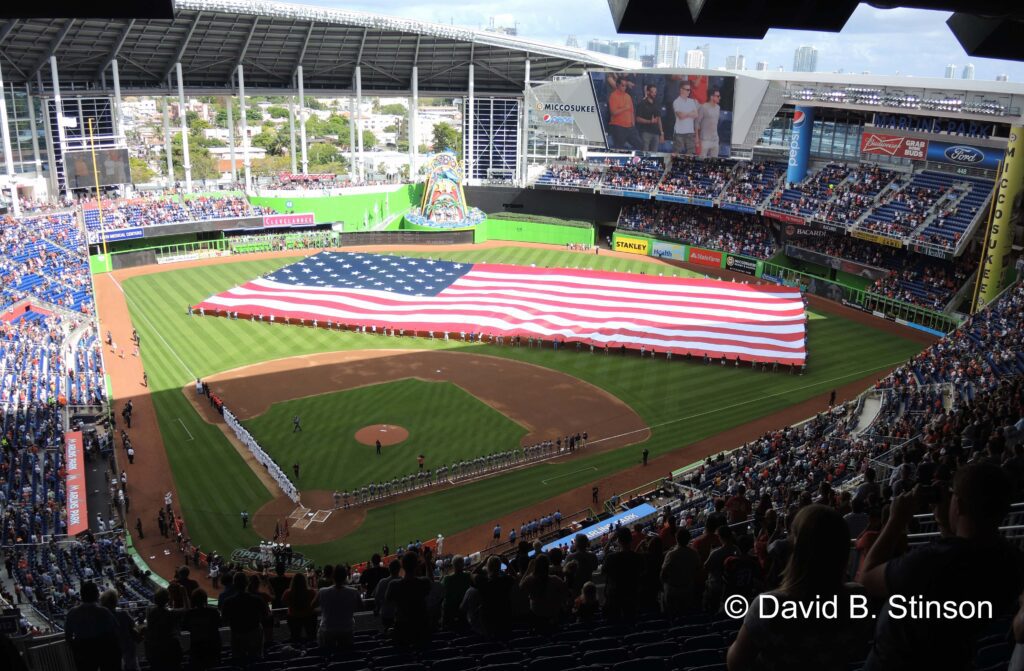 If you are visiting Miami or attending a Major League game at Marlins Park, consider taking the short drive East along A1A to see where Major League Spring Training once was played over 70 years ago.