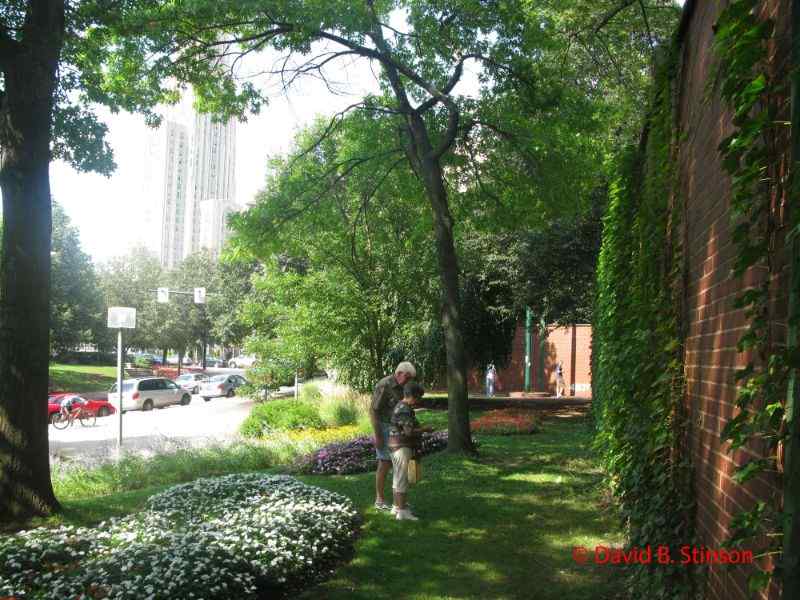 Baseball fans owe a debt of gratitude to the University of Pittsburgh for having the foresight to keep portions of Forbes Field in place for future generations of fans to appreciate. The university purchased Forbes Field in the 1960's with the understanding it would tear down the ballpark and develop the land once the Pirates relocated to a new stadium.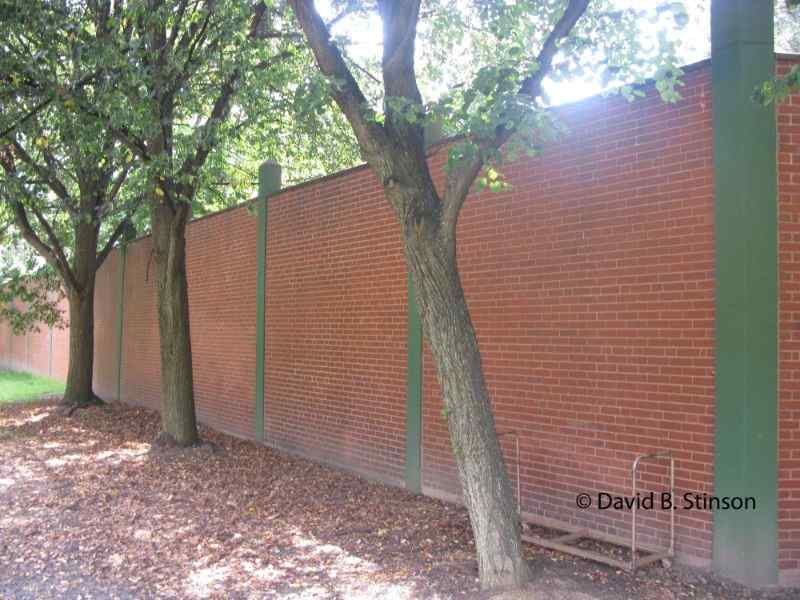 A line of bricks embedded in the sidewalk in front of Wesley Posvar Hall marks the left field portion of the outfield wall – an area once known as "Greenberg Gardens" and, after that, "Kiner's Korner," in honor of two of the team's more prolific sluggers.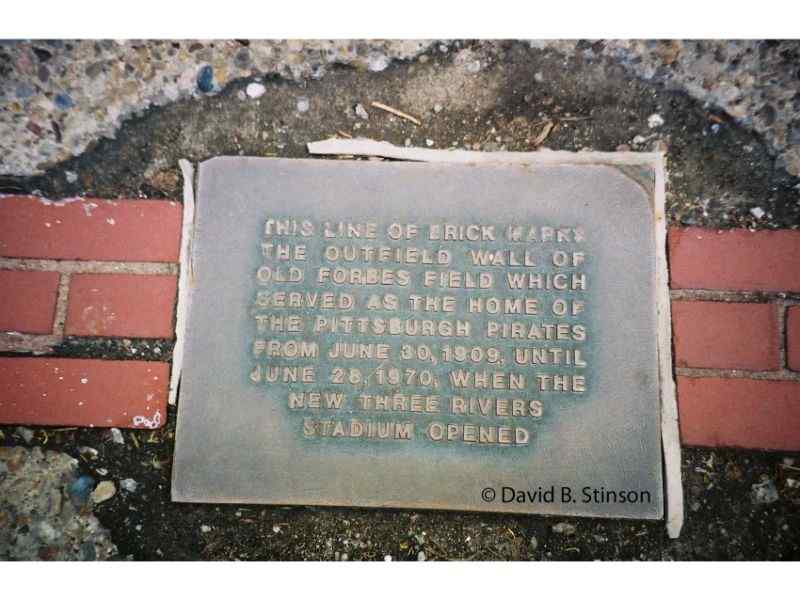 A bronze plaque in the sidewalk marks the exact spot where Bill Mazeroski's ninth-inning home run cleared both former Yankee catcher-turned-outfielder Yogi Berra and the left field wall, clinching the 1960 World Series for the Pirates.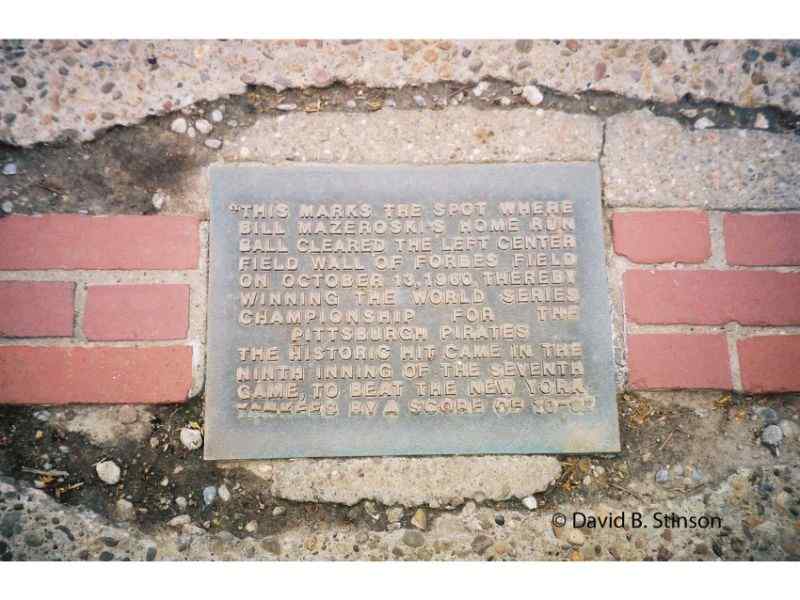 The line of bricks continue across a narrow street – appropriately named Roberto Clemente Drive – to where the actual remnants of the outfield wall began.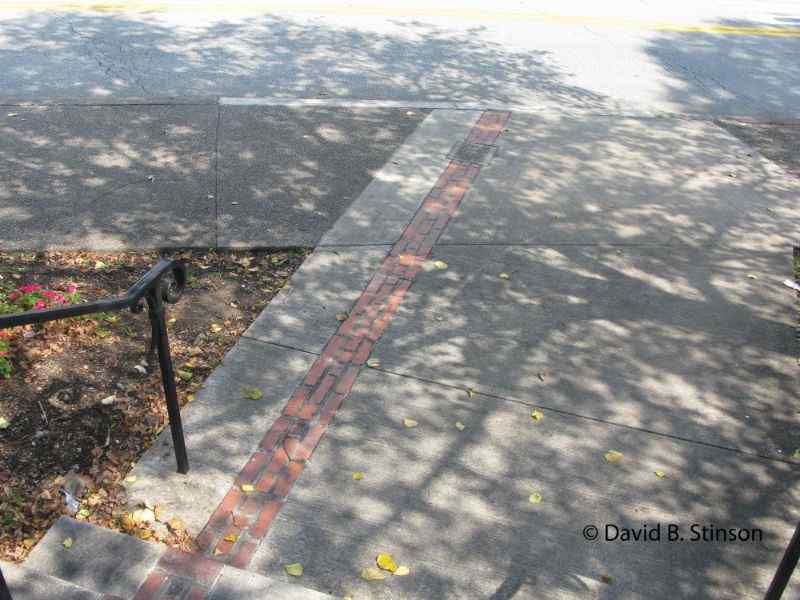 About 15 feet tall, and perhaps 180 feet long, the wall is constructed of red brick and divided by concrete columns spaced 12 feet apart. The columns are painted green and the wall is capped with blocks of weathered grey granite. The original center field flag pole and two distance markers, still painted in white on the side of the wall — 457 to left center, 436 to right center, remain as well.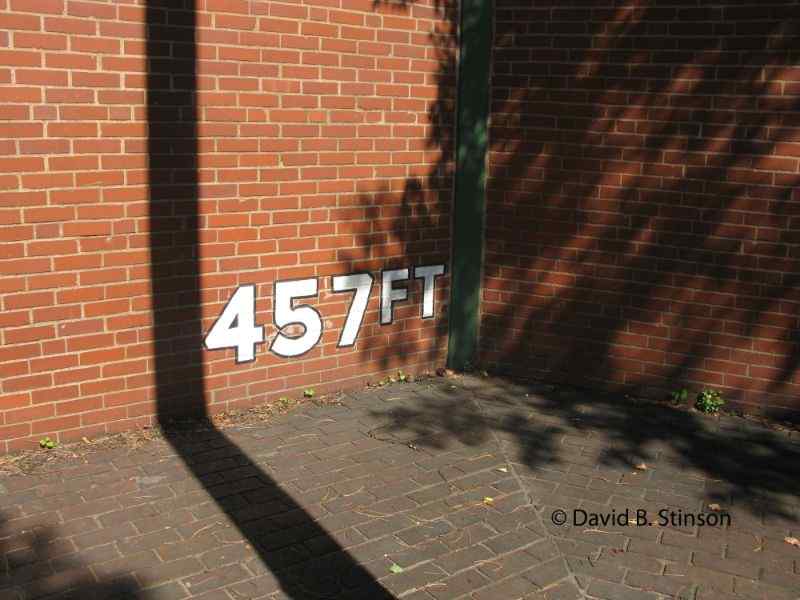 The wall ends at what once was the right-field pavilion.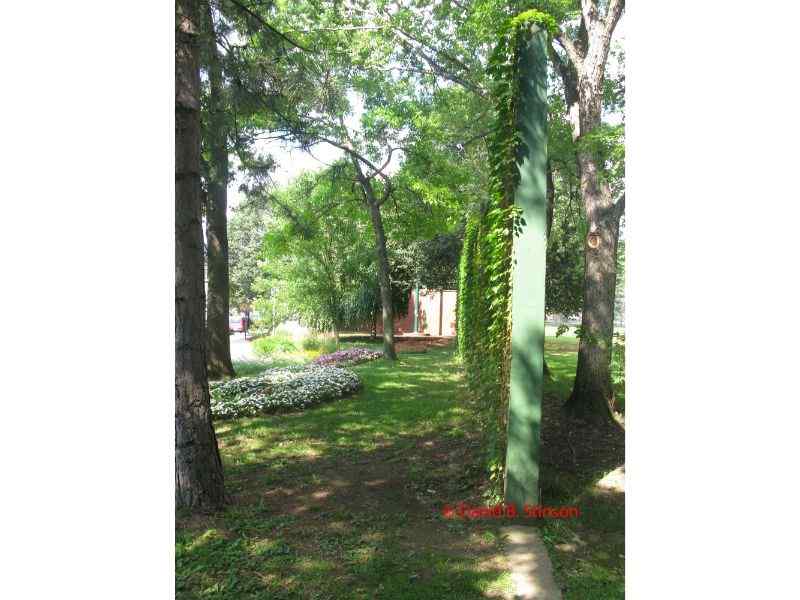 For more pictures and information from Deadball Baseball about Forbes Field, CLICK: Forbes Field – Game Over .