Seals Stadium was home to the major league San Francisco Giants for two years from 1958 to 1959. From 1931 until 1957 it was the home of the Pacific Coast League San Francisco Seals and from 1931 until 1938 it was the home of the Pacific Coast League San Francisco Missions (who moved to Los Angeles and became the Hollywood Starts in 1939).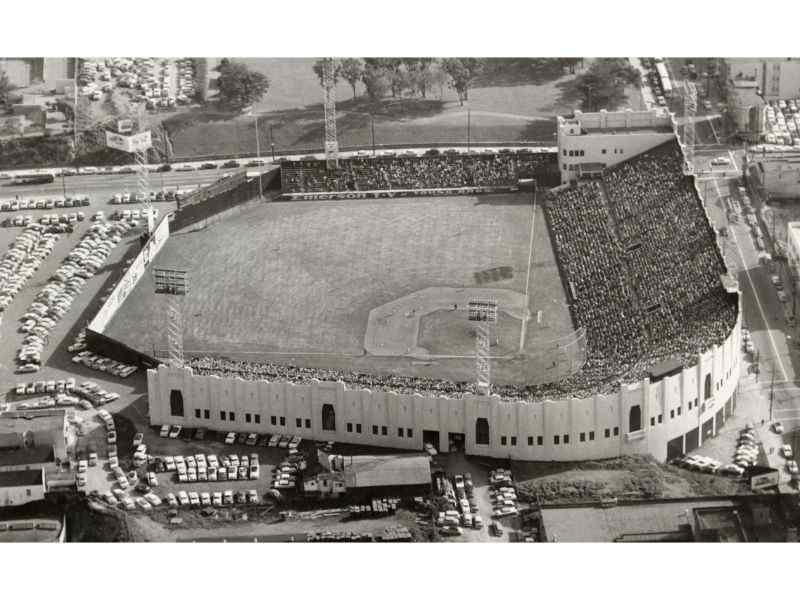 The entrance to Seals Stadium (as well as the right field corner) was located at 16th and Byrant Streets in the Mission District of San Francisco.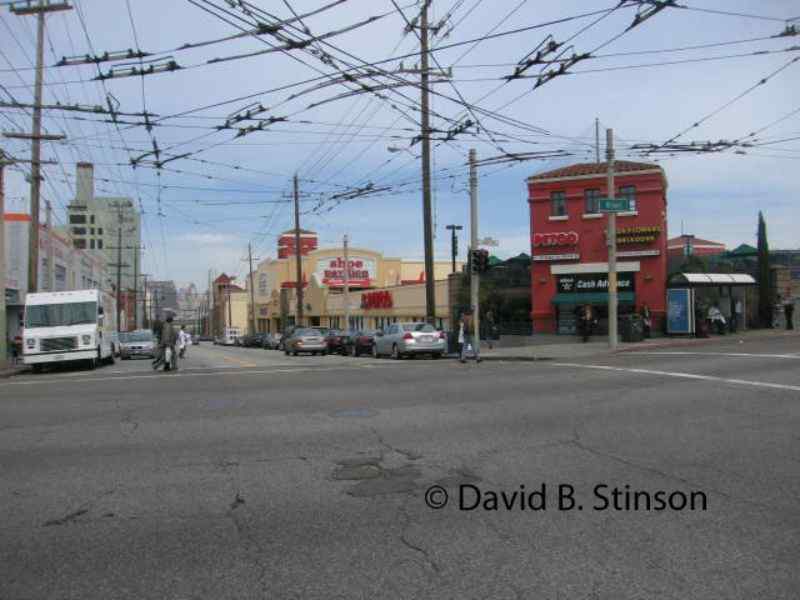 A plaque commemorating Seal Stadium is located at the corner of 16th and Bryant Streets.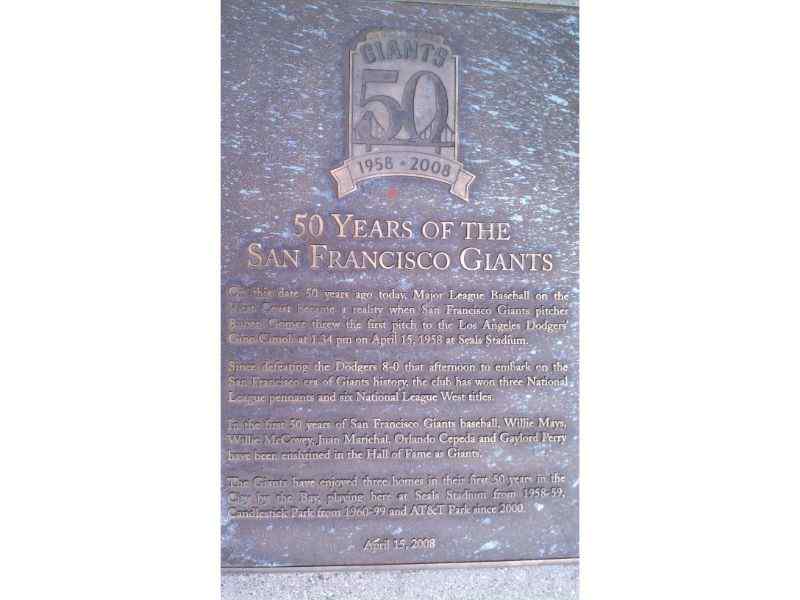 The site is now Potrero Shopping Center, named after Potrero Avenue which runs parallel to what was once left field. Potrero is Spanish for pasture, something the shopping center is not.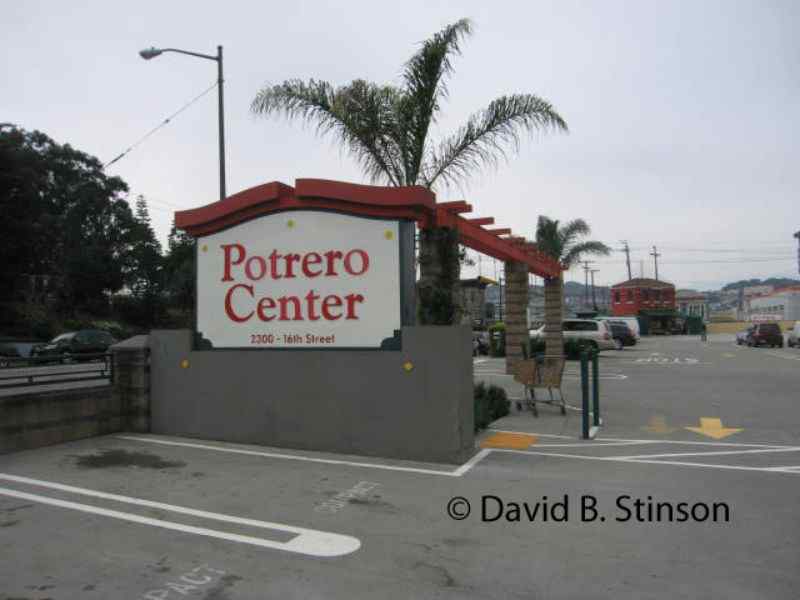 The shopping center's parking garage sits in the former location of right and center field.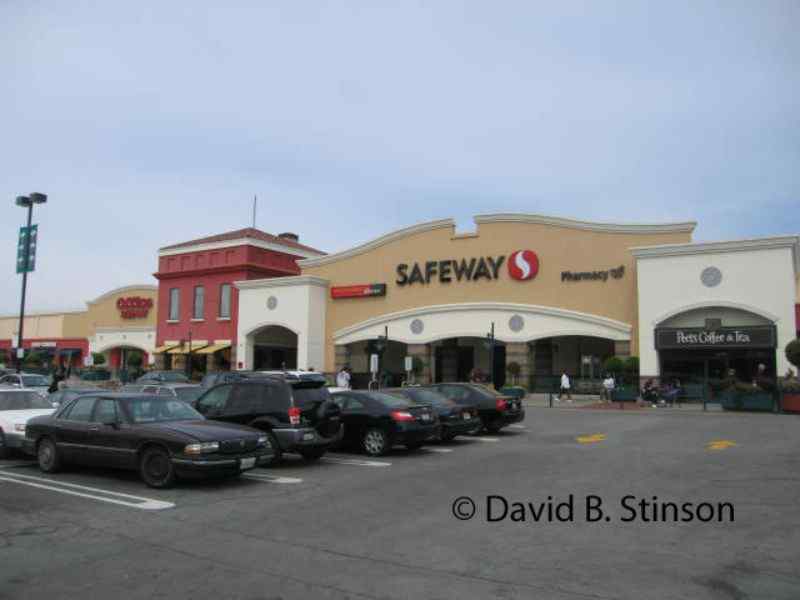 Across 16th Street from the shopping center is Franklin Soccer Field, which remains from the time of Seals Stadium.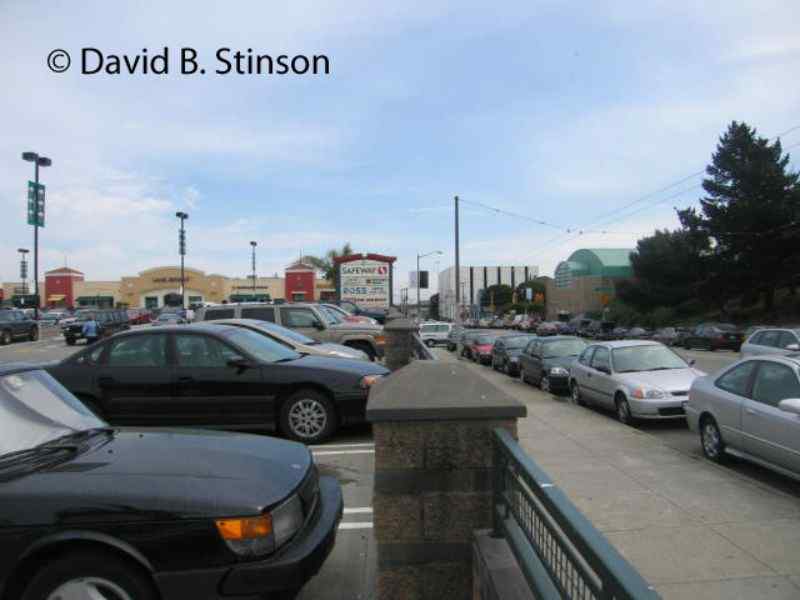 The location of home plate is somewhere within the shopping center, perhaps in the Office Depot or the adjoining Safeway.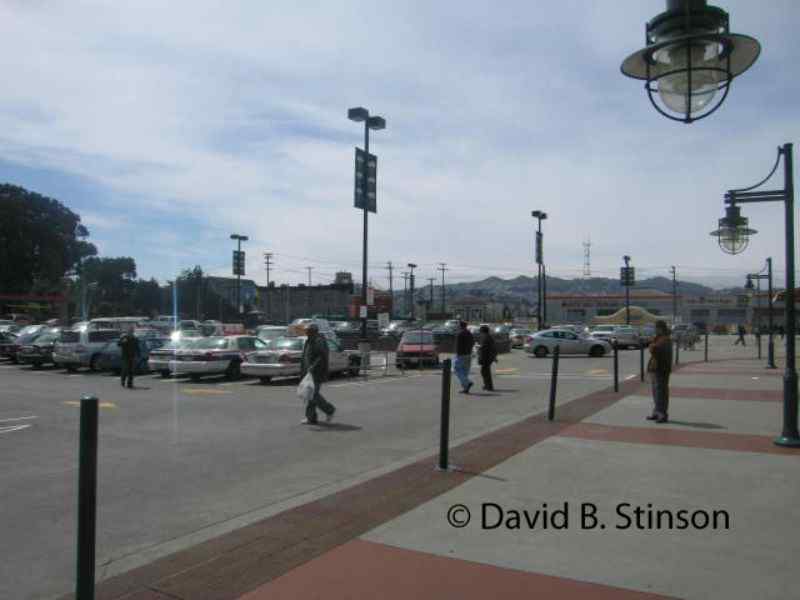 Although Seals Stadium is now a long lost ballpark, thankfully a taste of baseball and the stadium remains at the site. Across the street from the former ballpark at the corner of 16th and Bryant is the Double Play Bar (the building can be seen in the top right corner of the vintage photograph of Seal Stadium above).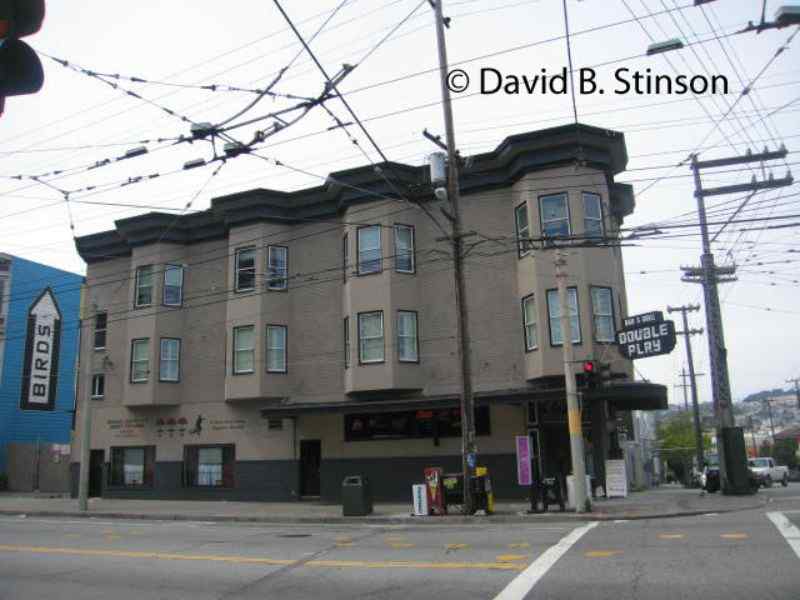 The bar pays homage to the memory of Seals Stadium with displays of original signage from the stadium, as well as vintage baseball equipment.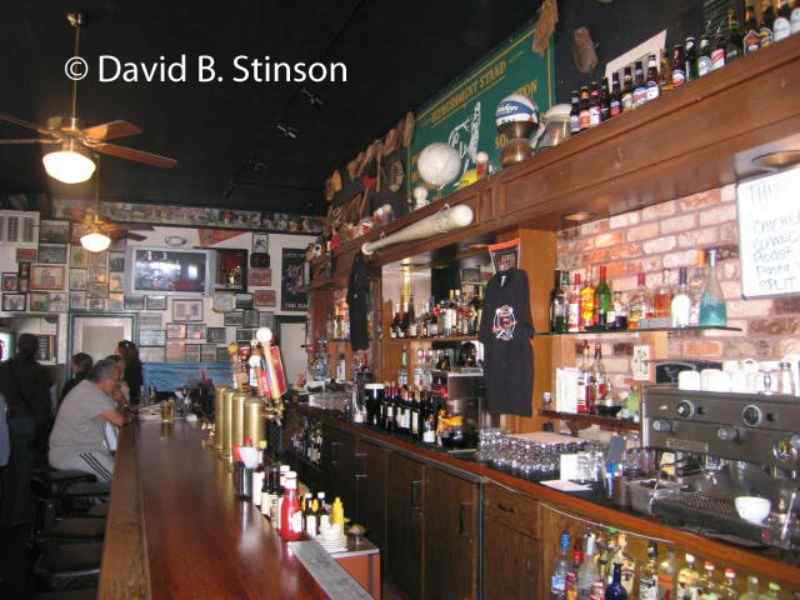 Many of the front bar walls are adorned with pictures of the ballpark, giving visitors the sensation of having just come from a game at Seals Stadium.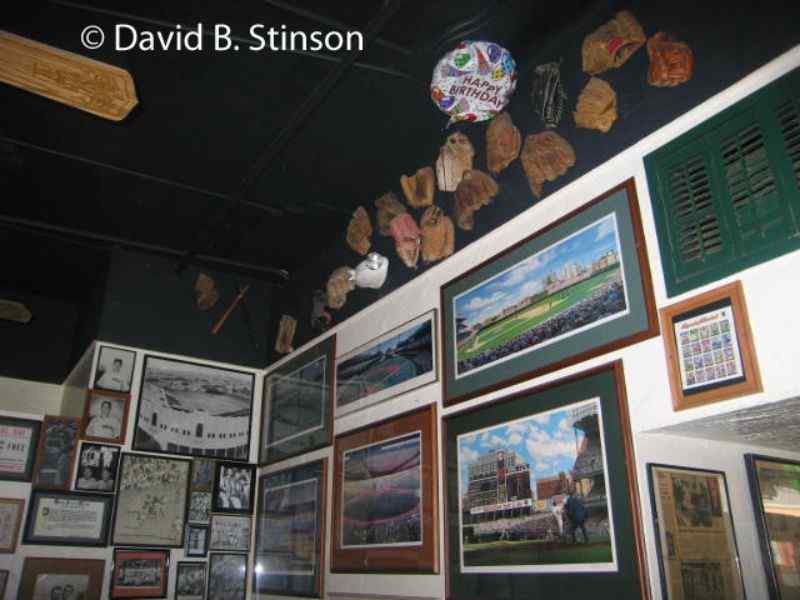 Even the bar menu pays homage to old Seals Stadium.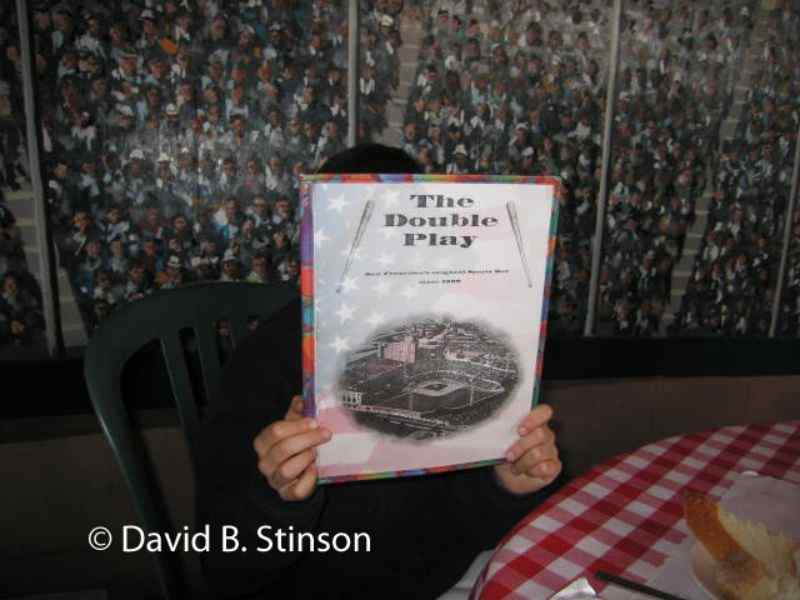 The back portion of the Double Play Bar includes a restaurant seating area with a mural depicting the old stadium grandstand, field, and outfield walls.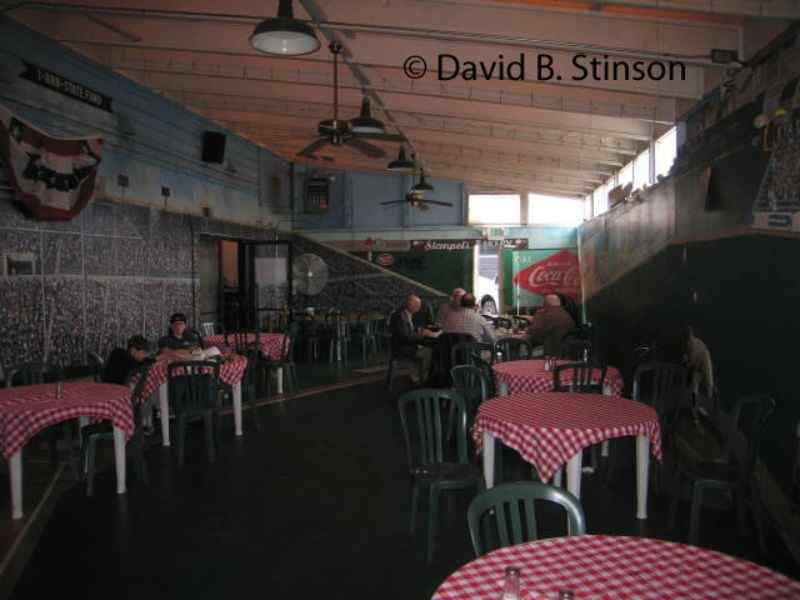 The signage on the wall replicates Seals Stadium's outfield wall.
A game between the Seals and the Oakland Oaks is captured on the mural's recreation of Seals Stadium's old scoreboard.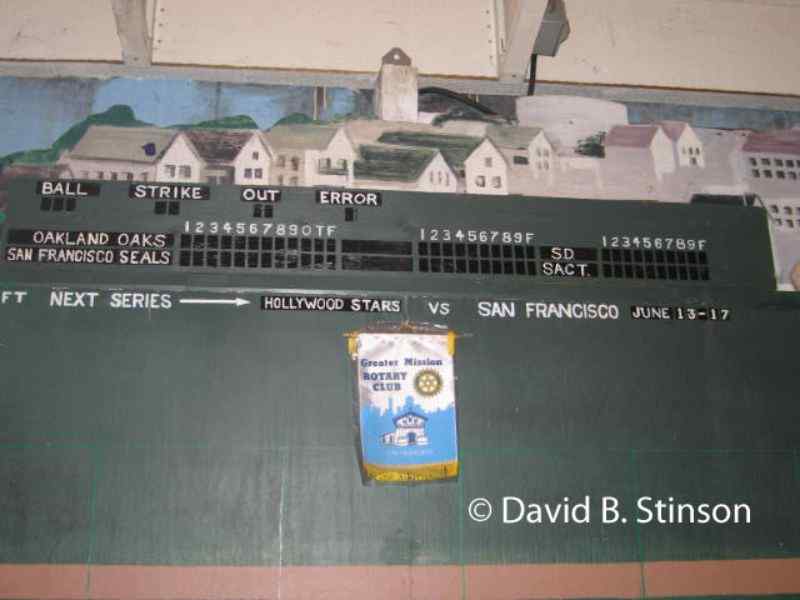 Seals Stadium was demolished in 1959, soon after the San Francisco Giants moved into their new home at Candlestick Park. Although the stadium is now just another lost ballpark, Double Play Bar remains in its spot across the street from the ballpark's former site. The bar is well worth a stop should you find yourself in San Francisco in search of some baseball history. And, if you happen to find the former site of home plate (inside the Office Depot?) please drop me a line and let me know. A picture also would be great.
For more information about the Double Play bar, please see A San Francisco Deadball Moment.