City of Palms Park is located at 2201 Edison Avenue in Fort Myers, Florida. Constructed in 1992, it is the newest Grapefruit League venue already abandoned as a major league spring training home. Only Tucson Electric Park in Tucson, Arizona, built in 1998 and abandoned by major league baseball in 2010, is newer.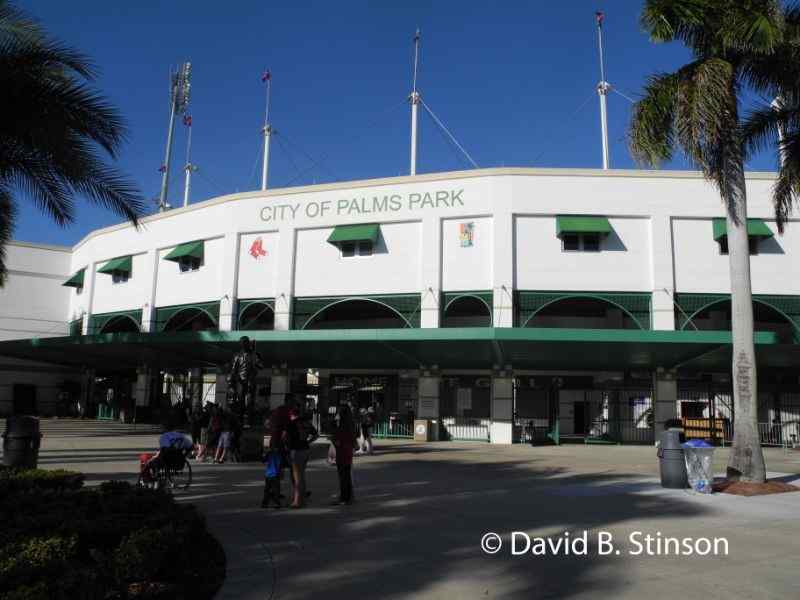 City of Palms Park was the spring training home of the Boston Red Sox from 1993 through 2011. The Gulf Coast League Red Sox also played at City of Palms Park during those same years.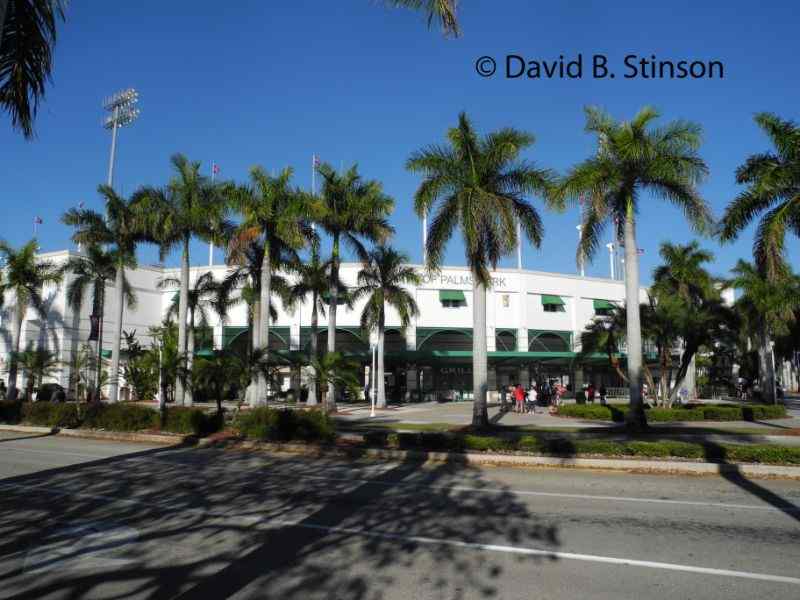 The Red Sox relocated to Fort Myers from Chain of Lakes Park in Winter Haven Florida, where they had trained since 1966.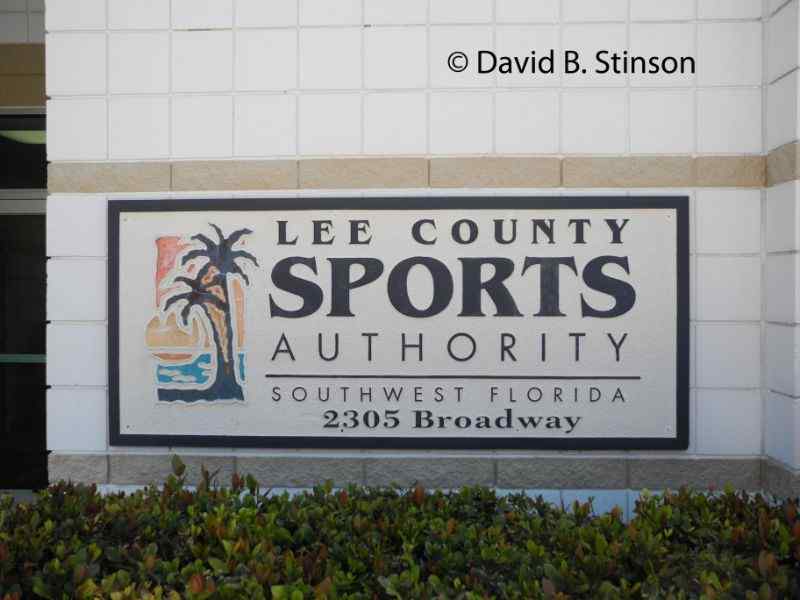 As a spring training facility, City of Palms Park was a great place to watch a ballgame. It's one major drawback, which helped lead to the Red Sox's departure, was its lack of sufficient training fields located adjacent to the stadium to handle all of the Red Sox major league and minor league players. As such, the Red Sox played their exhibition games at City of Palms Park, but trained (both major and minor league players) two and a half miles away at the Lee County Player Development Complex.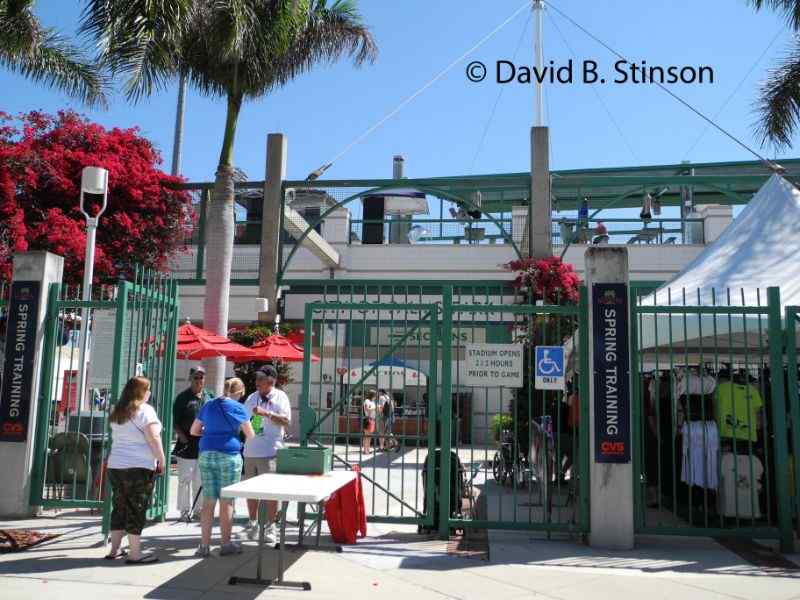 Because of its relatively young age, the stadium featured many of the more modern upgrades teams and fans have come to expect at spring training venues.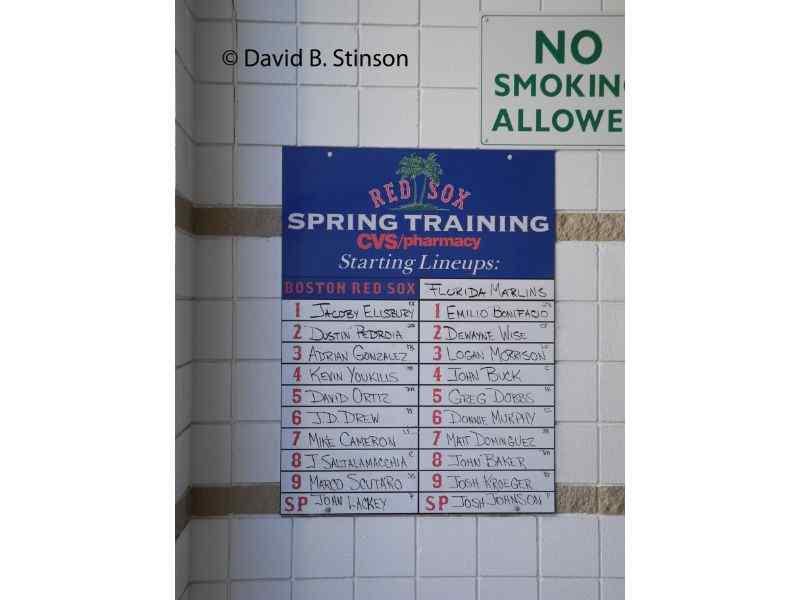 The stadium entrance was sufficiently wide to allow fans easy entry.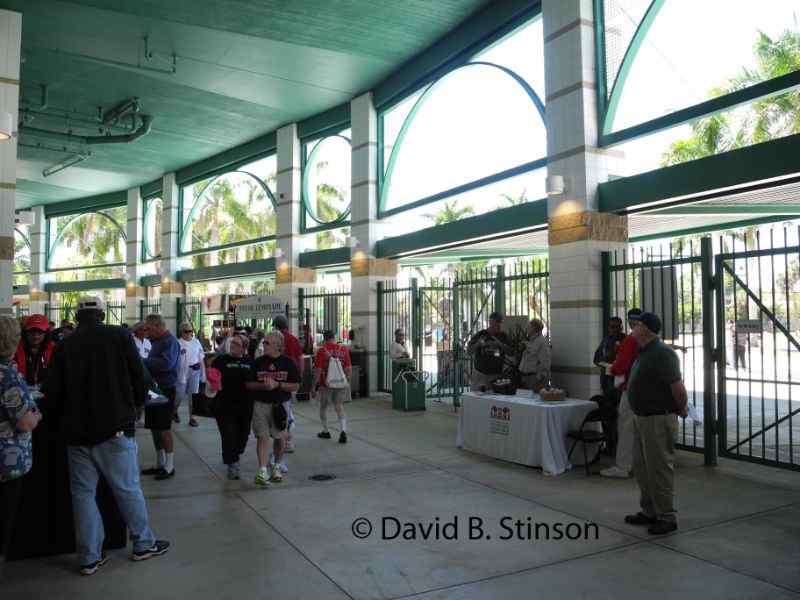 Still, the uncovered concourse around the stadium could get fairly packed during sold out Red Sox games.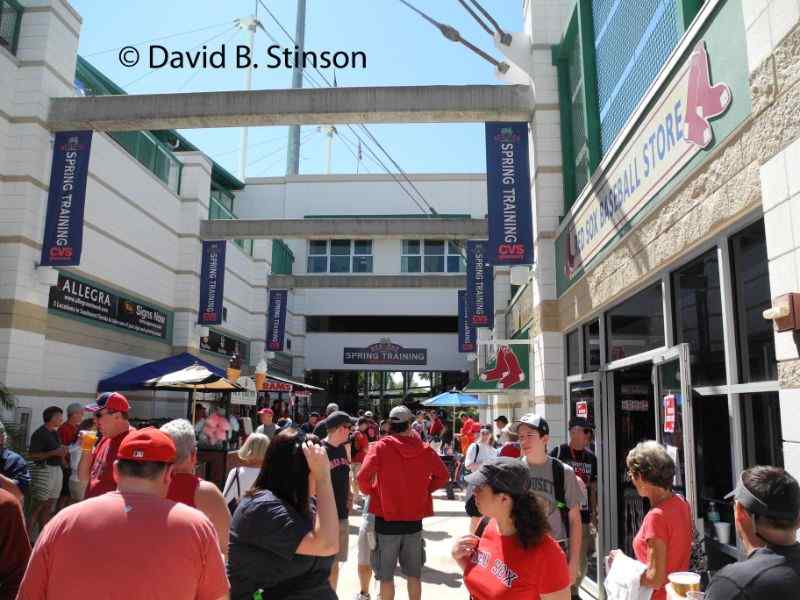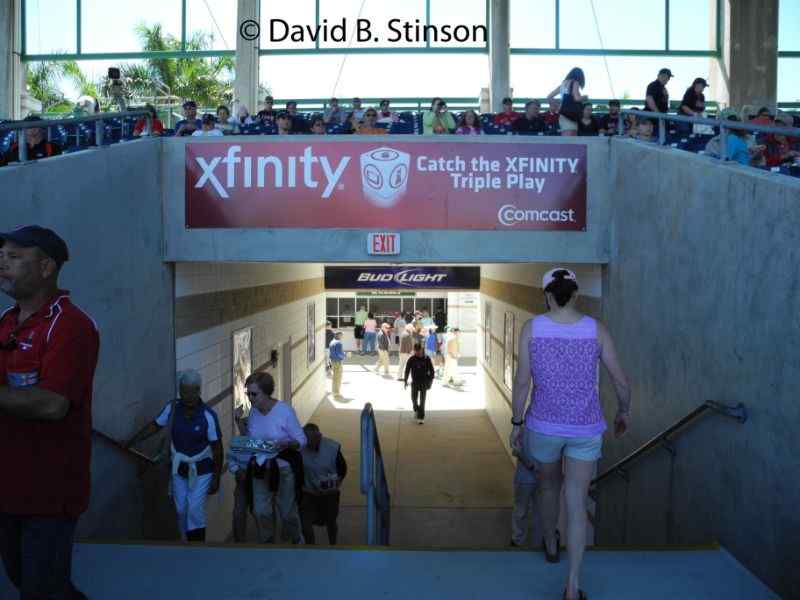 The ballpark included plenty of options and places to purchase food and souvenirs.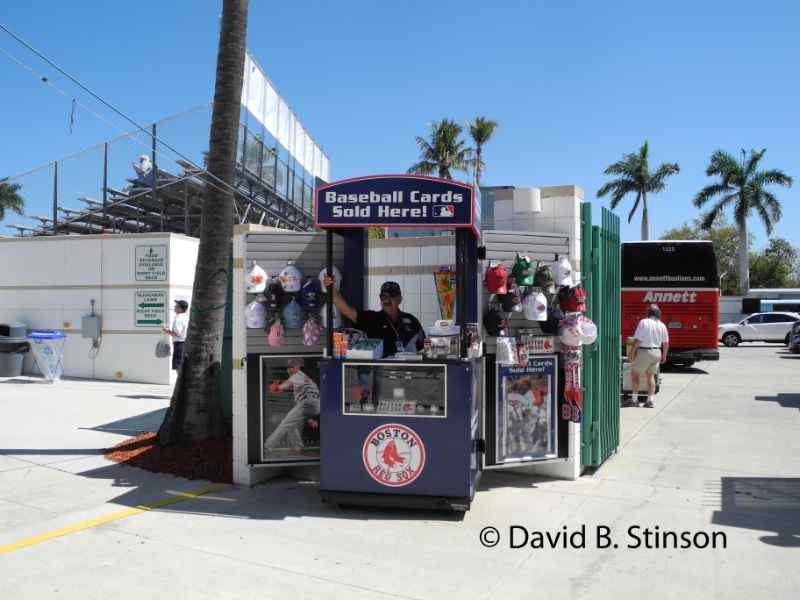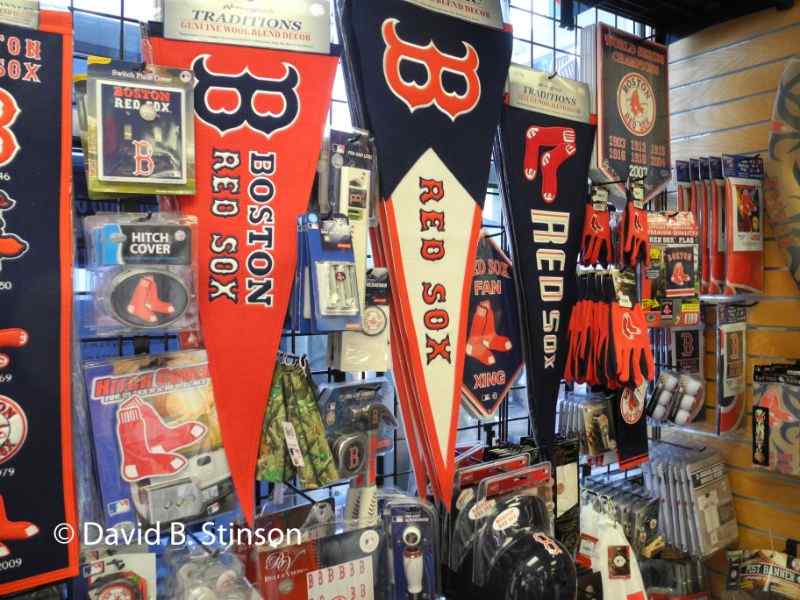 One of the ballpark's best features was its wide, expansive roof over the grandstand, providing plenty of shade to fans sitting underneath.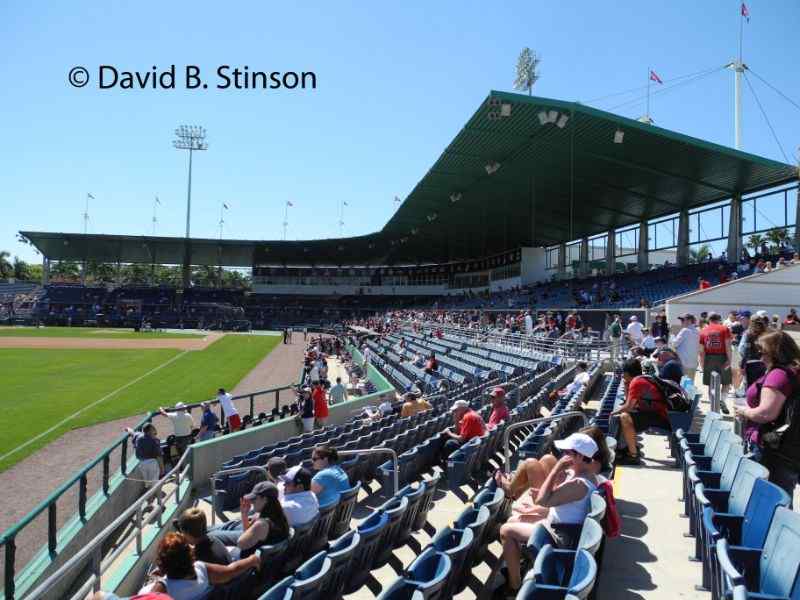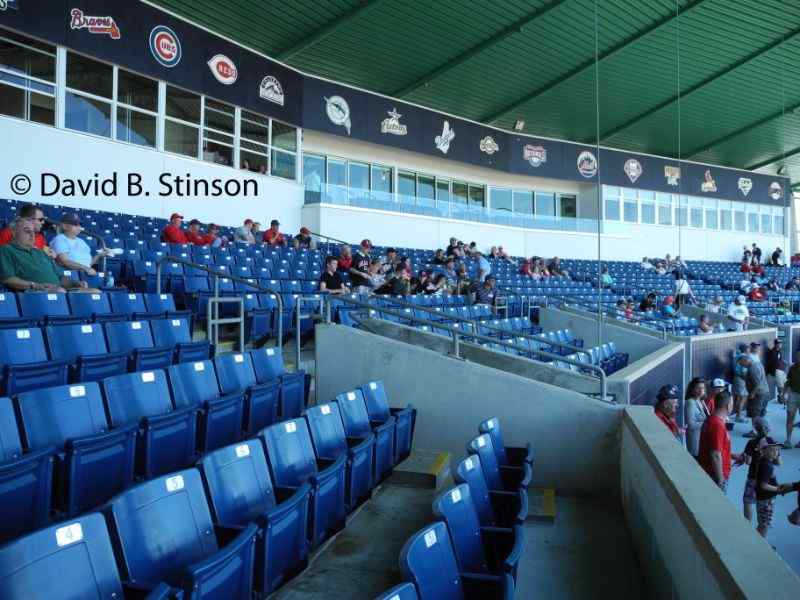 Down the right field line was a covered eating area featuring Red Sox retired jersey numbers.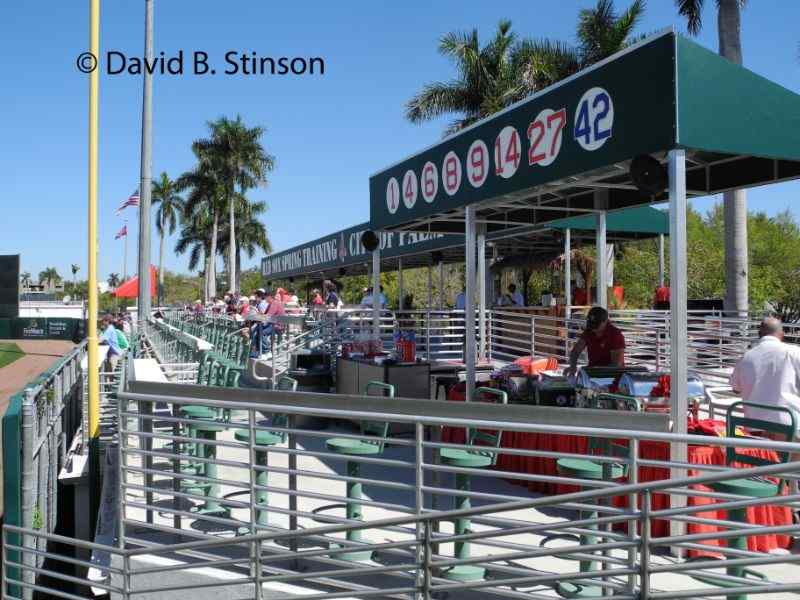 Near the right field corner was berm seating.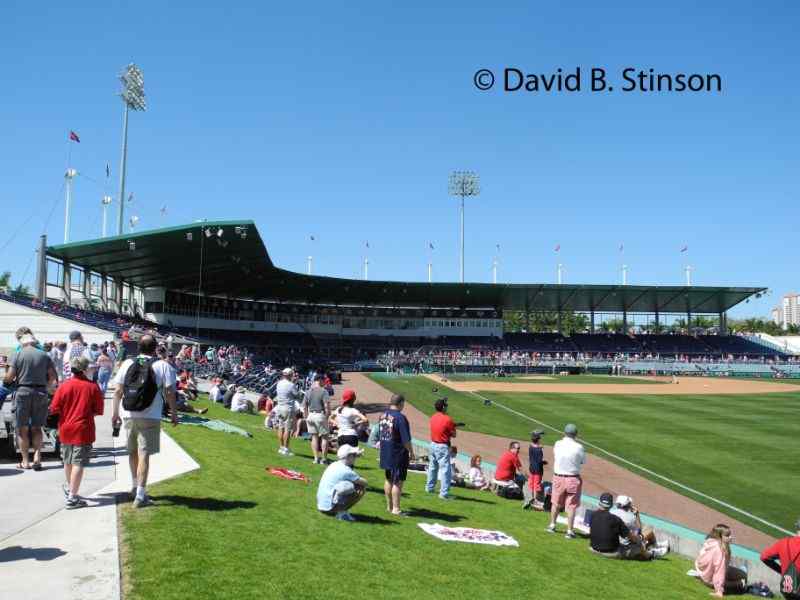 The right field porch included a bench table seating area, similar to seating at Fenway Park above the Green Monster in left field.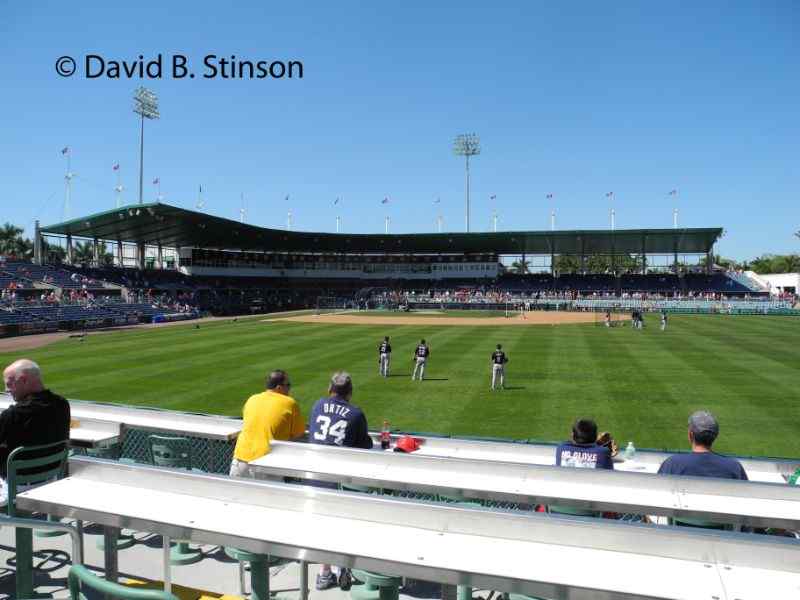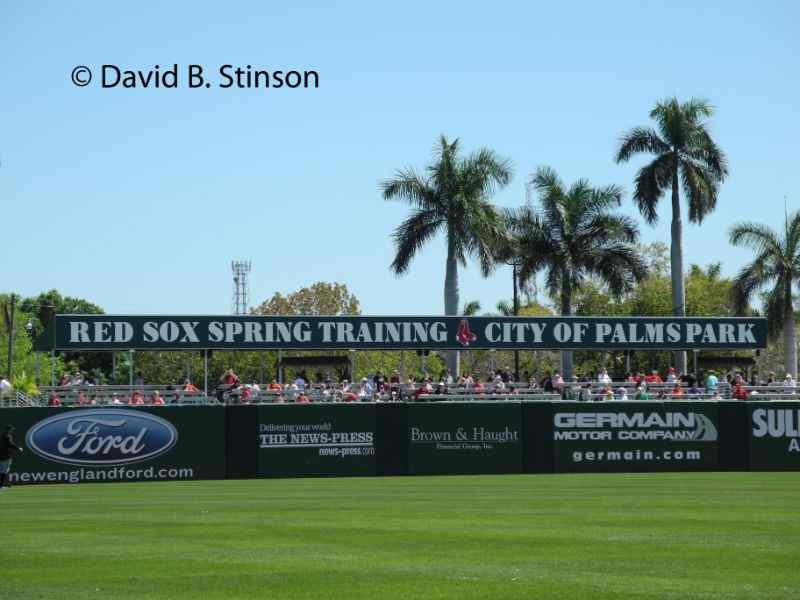 The bullpens were located beyond the outfield fence.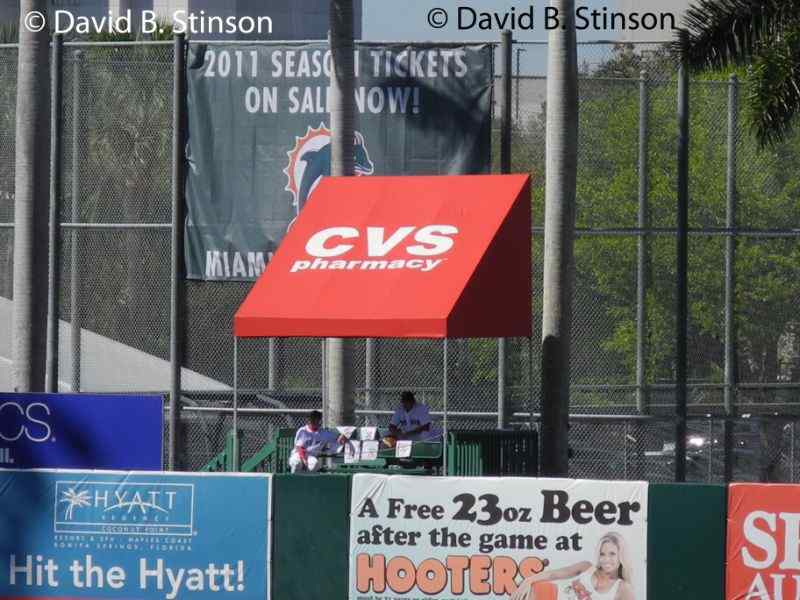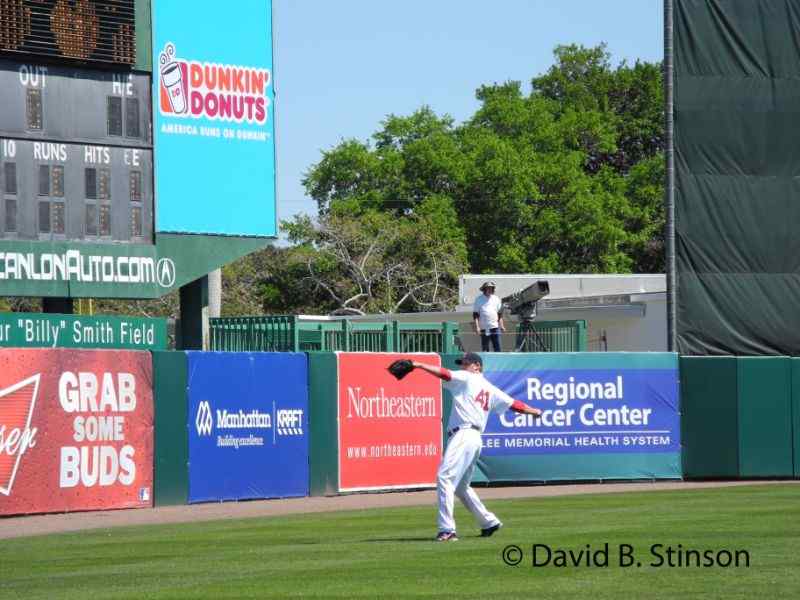 The scoreboard at City of Palms Park was old school, although not as old school as Fenway Park's manually operated scoreboard.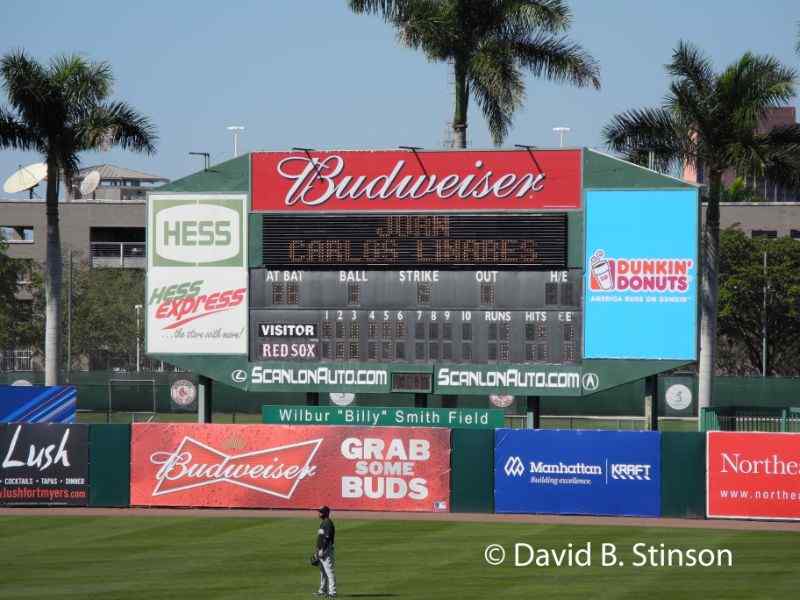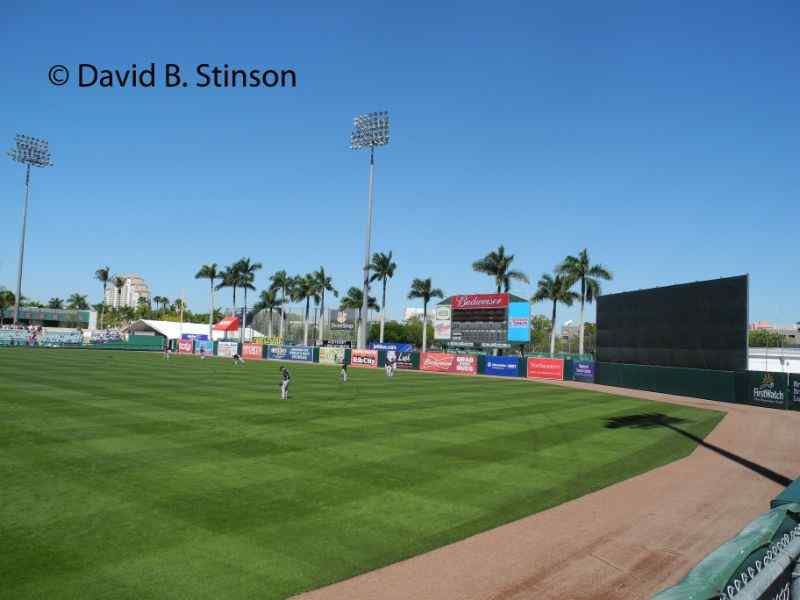 City of Palms Park was picturesque, a wonderful place to watch a ball game. After the Red Sox announced they would be leaving ,Cit of Palms Park it seemed a shame that professional baseball no longer would be played there.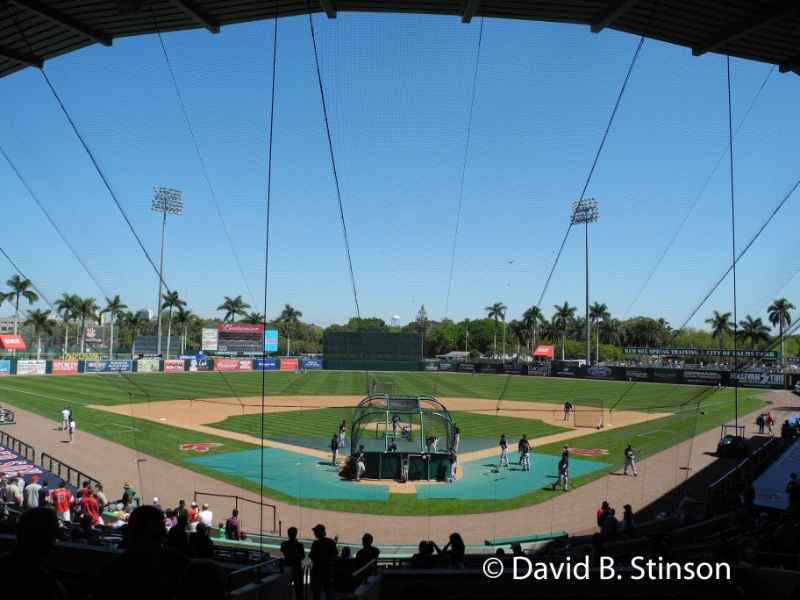 In 2012, the Red Sox relocated 14 miles southeast of City of Palms Park to brand new Jet Blue Stadium.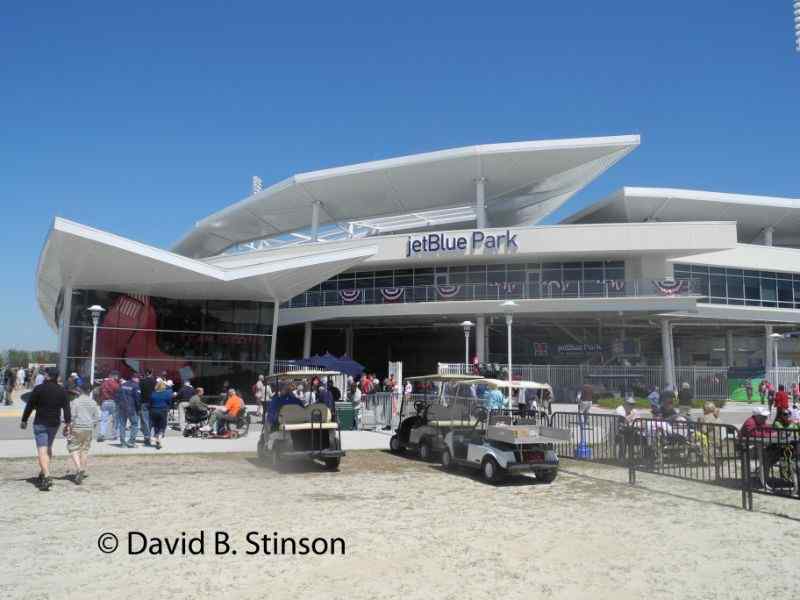 Unlike City of Palms Park, which is located near the heart of downtown Fort Myers, Jet Blue Stadium is located far from downtown, on land next to the Southwest Florida International Airport (which is appropriate given the name of the ballpark).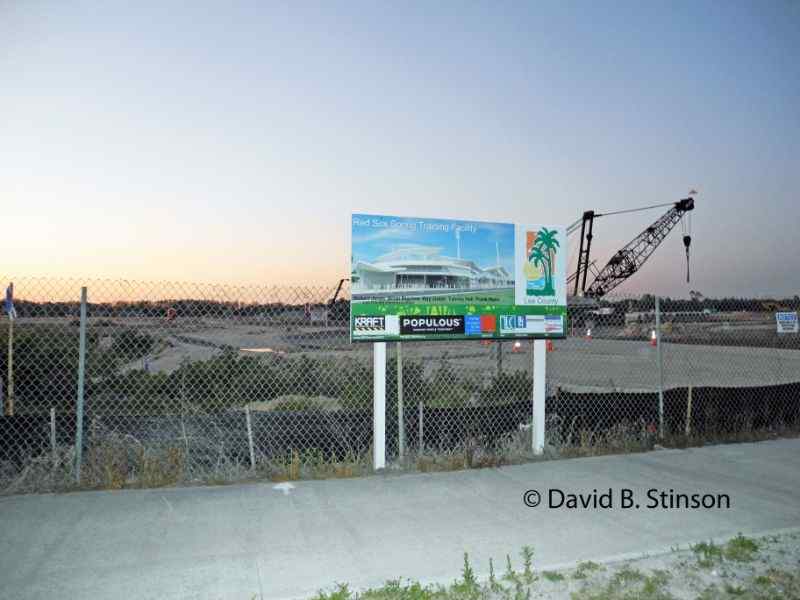 The Boston Red Sox are long-time spring training residents of Florida's Grapefruit League. The ballparks they have called home have reflected the ever changing style of stadium construction: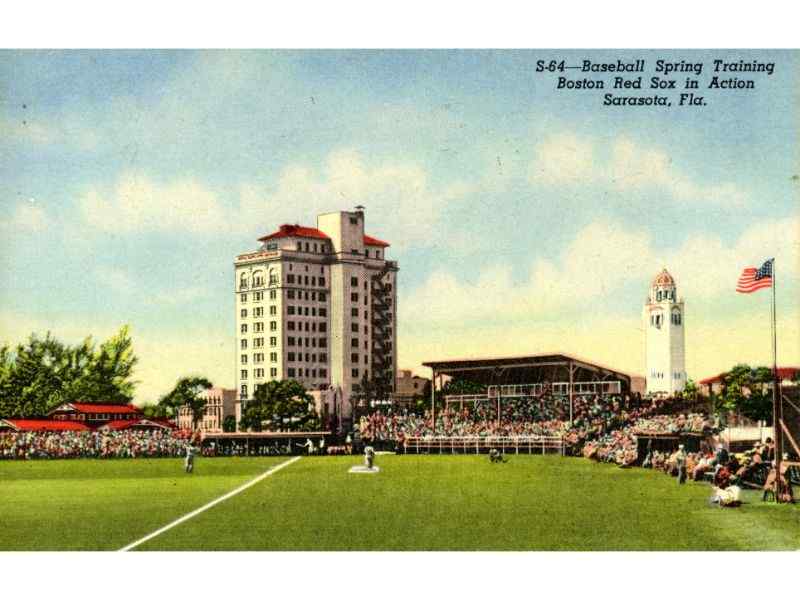 from Payne Park in Sarasota in the 1940s and 1950s, to Chain of Lake Parks in Winter Haven in the 1960s,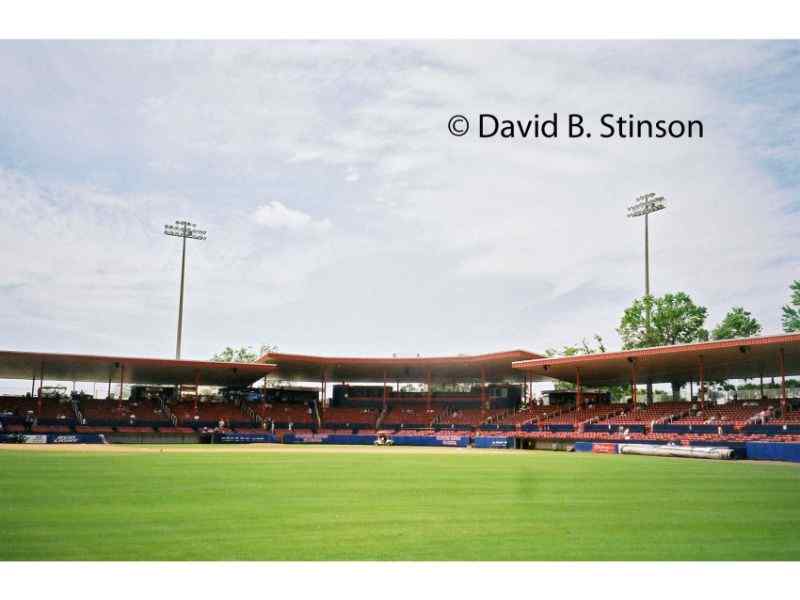 to City of Palms Park,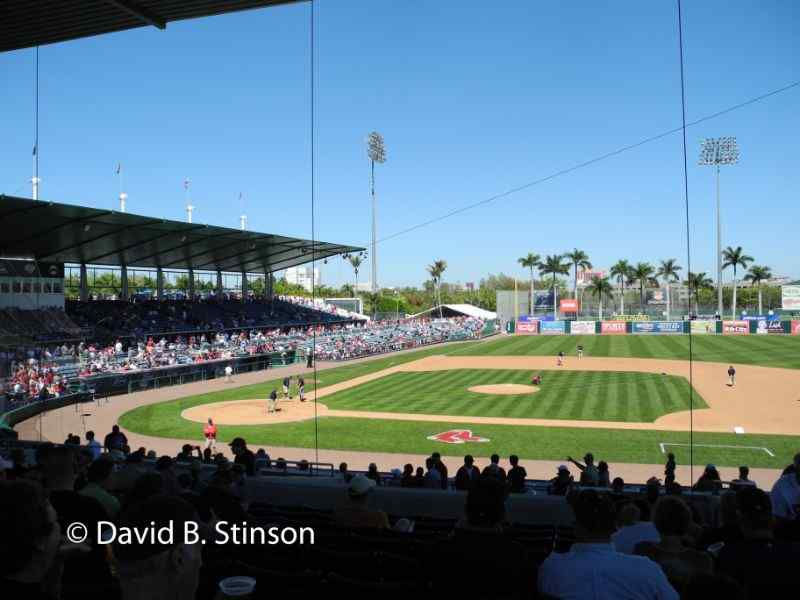 to Jet Blue Stadium.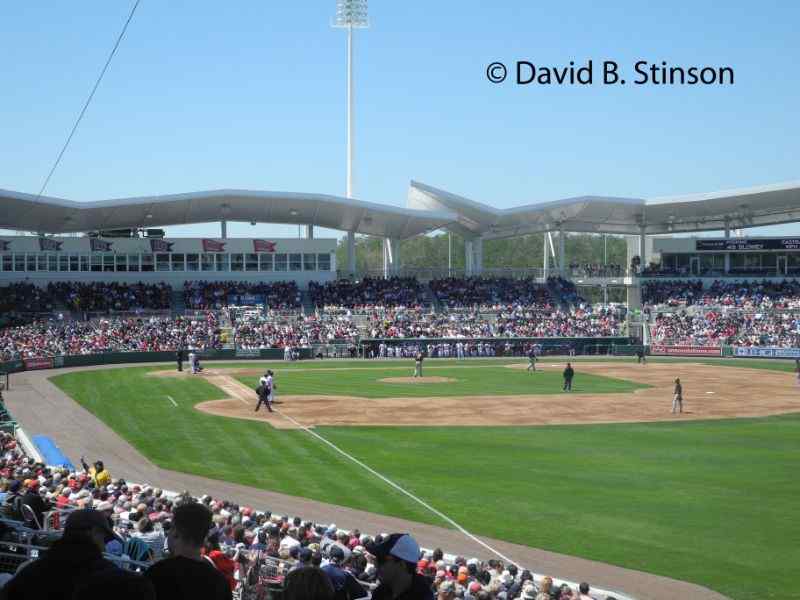 After the Red Sox departed City of Palms Park, Lee County attempted to convince the Washington Nationals to train at the stadium. After those efforts proved unsuccessful, City of Palms Park and practice field was reconfigured as a college softball and baseball park. Currently, the ballpark is home to the Florida SouthWestern State College Buccaneers baseball and softball teams. The good news is it does not appear that City of Palms Park will any time soon become a lost ballpark. And with a college team now resident there, it is still possible to see a game at City of Palms Park.