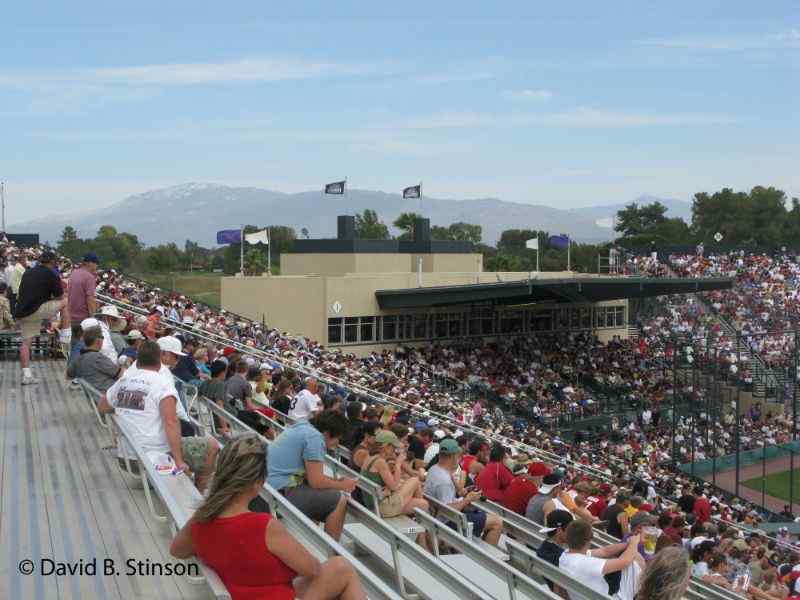 Tucson helped usher in the Cactus League when Bill Veeck brought his recently-acquired Cleveland Indians to Hi Corbett Field to train in 1947. On March 31, 2010, 54 spring seasons later, the Colorado Rockies played their final spring training game in this historic ball park.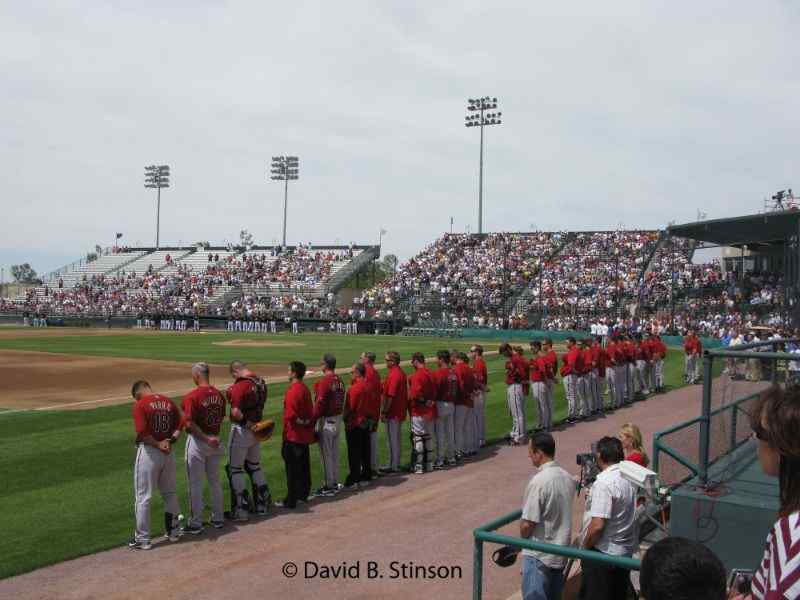 Although there may be one-off spring training games played in Tucson in the years to come, this season marks what most likely is the final full season of spring training in Tucson.
The Arizona Diamondbacks played their final game the previous day on March 30, 2010, at Tucson Electric Park. Although not as historic as Hi Corbett, it nonetheless too has now joined the ranks of ballparks abandoned by major league baseball.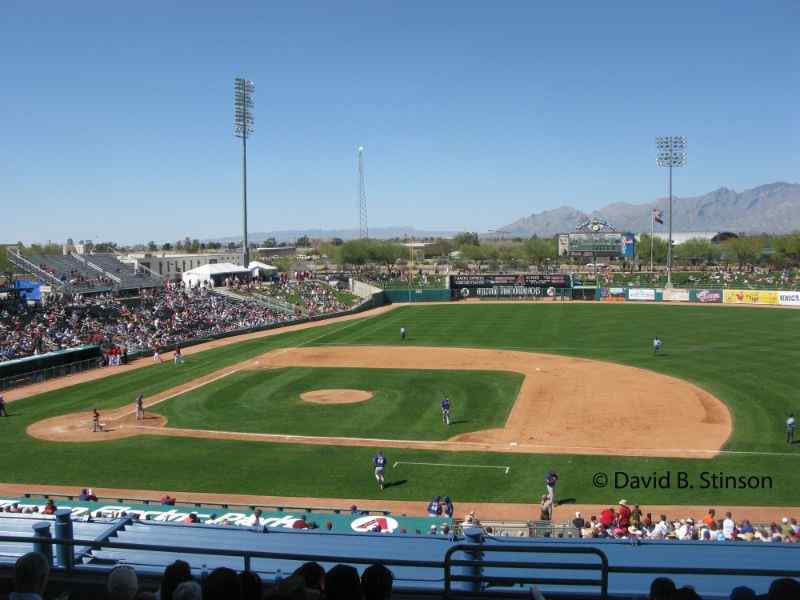 With the departure of the Arizona Diamondbacks, Tucson Electric Park has no tenants and its future is uncertain. Hi Corbett Field remains the home of the Tucson Toros, a minor league team. Hopefully both parks will survive even with the departure of major league play. However, both are now one step closer to becoming just another lost ballpark.