Jarry Park Stadium was located at 285 Rue Faillon (later renamed Rue Gary-Carter) in Montreal, approximately six miles southwest of downtown. From 1969 until 1976, it was the home of the National League Montreal Expos.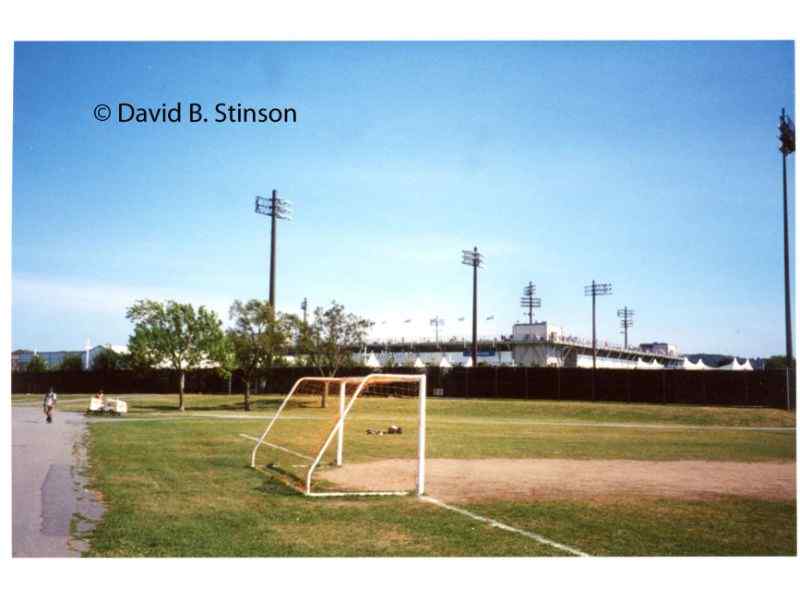 The stadium was located in a public park known as Jarry Park (Parc Jarry in French) and started out as an uncovered, 3,000 seat ballpark that quickly was turned into a 28,000 seat stadium in the months just prior to the Expos' arrival in 1969.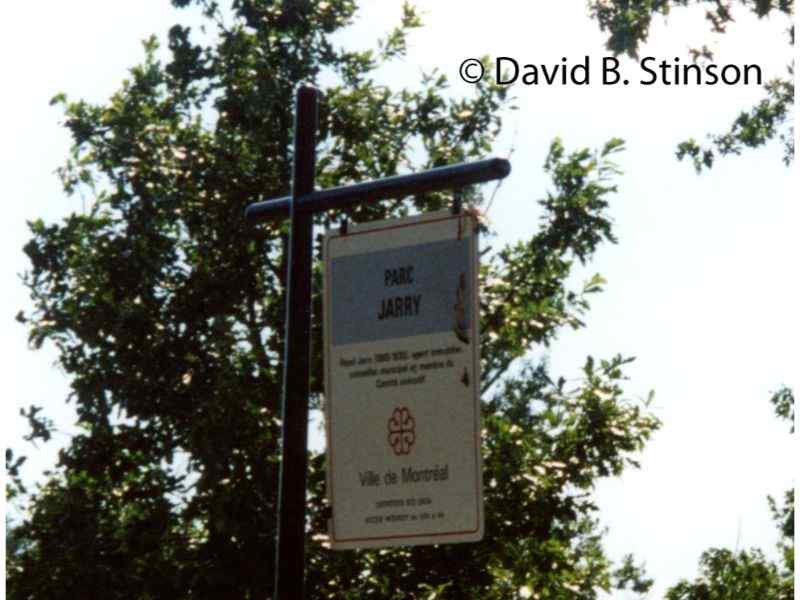 In 1977, the Expos moved to Olympic Stadium where the team played until the franchise moved after the 2004 season to RFK Stadium in Washington, D.C.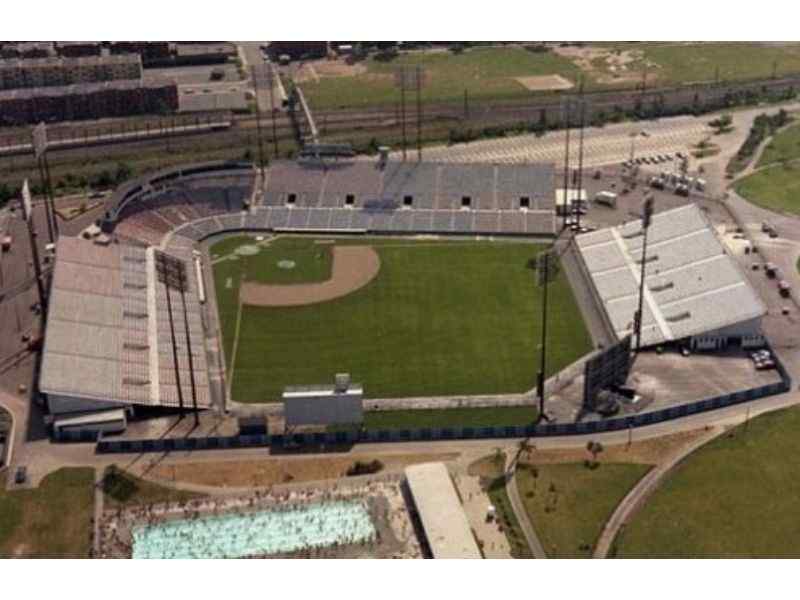 A portion of Jarry Park Stadium, like Braves Field in Boston, exists today as a reconfigured sports venue.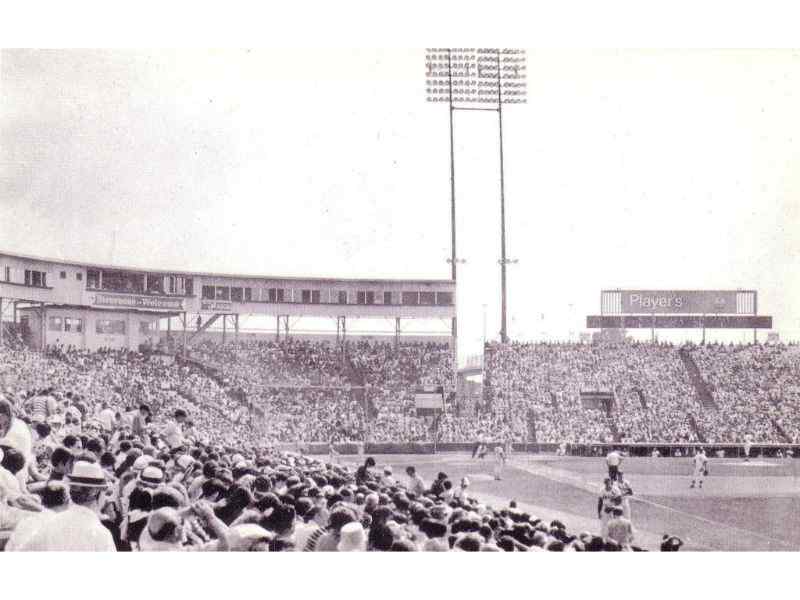 The grandstands along the first and third base foul lines, and the bleachers in center field, are long gone. However, the grandstand behind home plate, with its distinctive top row of enclosed seating and press box, remains.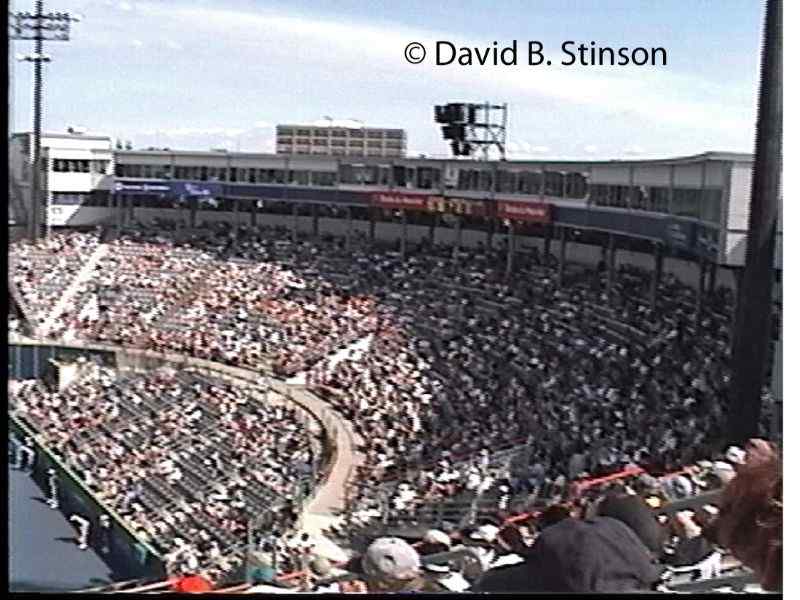 In the late 1980's the stadium was renamed in honor of Pope John Paul II to commemorate his 1984 trip to Canada and Montreal (the first time a Pope had visited the country). A major renovation to the stadium was completed in 1996. Renamed Du Maurier Stadium, the facility was used primarily for tennis and included a center court and seating for 11,700 spectators. In 2004, the stadium was renamed Uniprix Stadium (Stade Uniprix in French).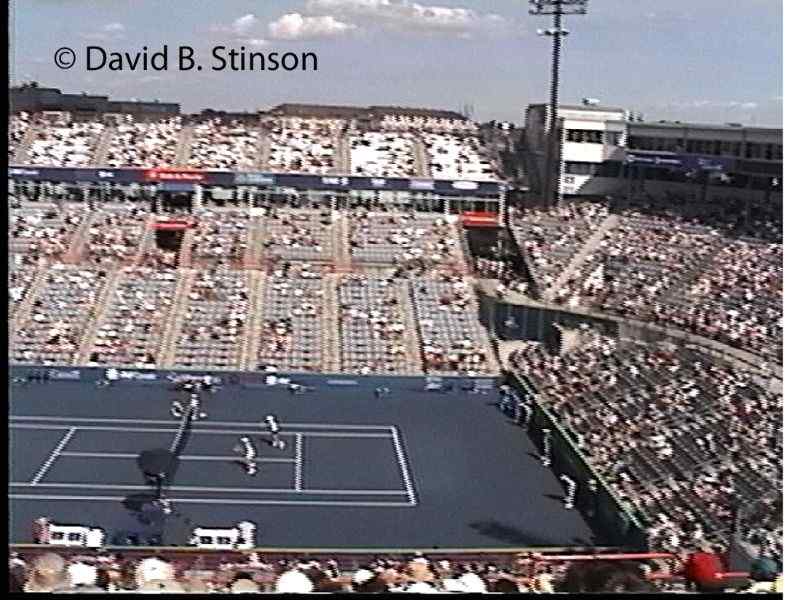 Center court inside the box-shaped stadium covers what was once the infield.
The front entrance to Uniprix Stadium is located in what was once Jarry Park Stadium's center field.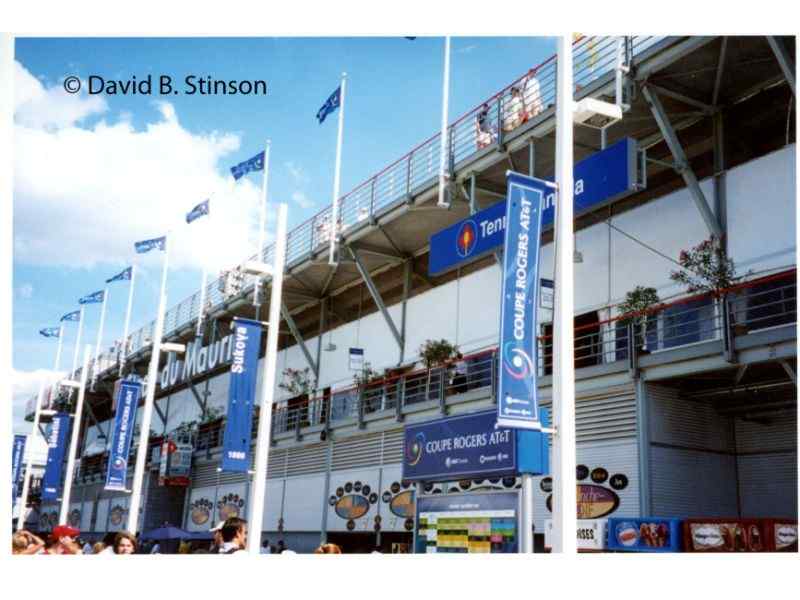 The northwest corner of the stadium is located near what was once left field.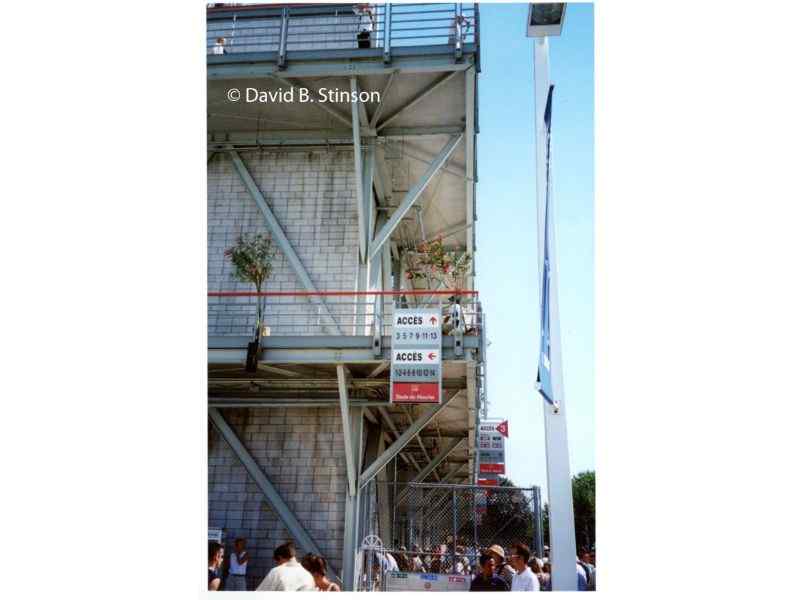 Section 7, located along the western-facing side of Uniprix Stadium, is in the approximate location of third base.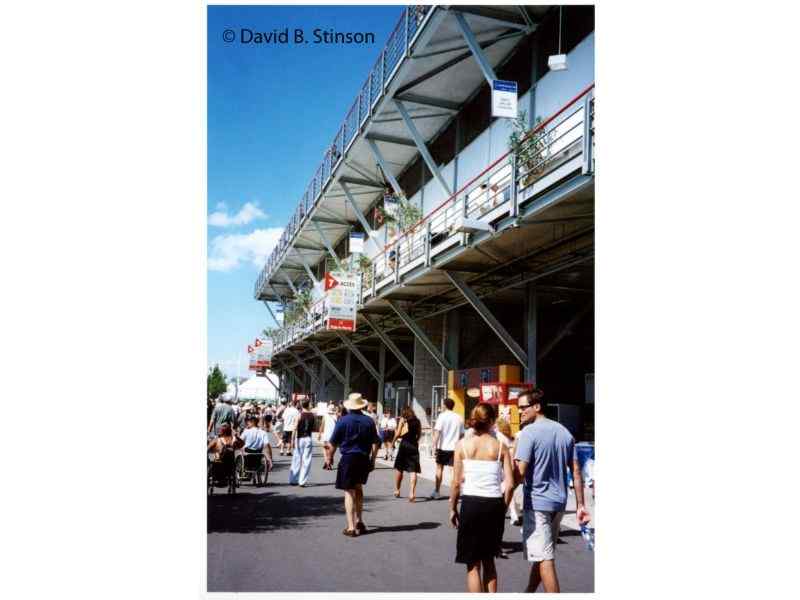 Jarry Park was the last major league baseball stadium with only a single deck. It likewise was the last (and first in many years) with no covered grandstands.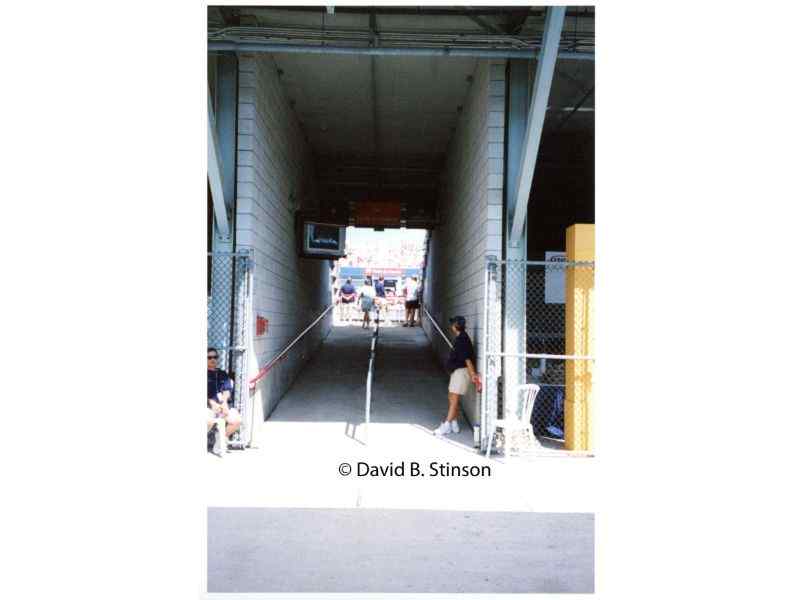 Although baseball no is longer played at Jarry Park Stadium, you still can see professional sports played at that venue on a fairly regular basis. The Rogers Cup (formerly the Canadian Open), a major tennis tournament held every other year at Uniprix Stadium, is one such event.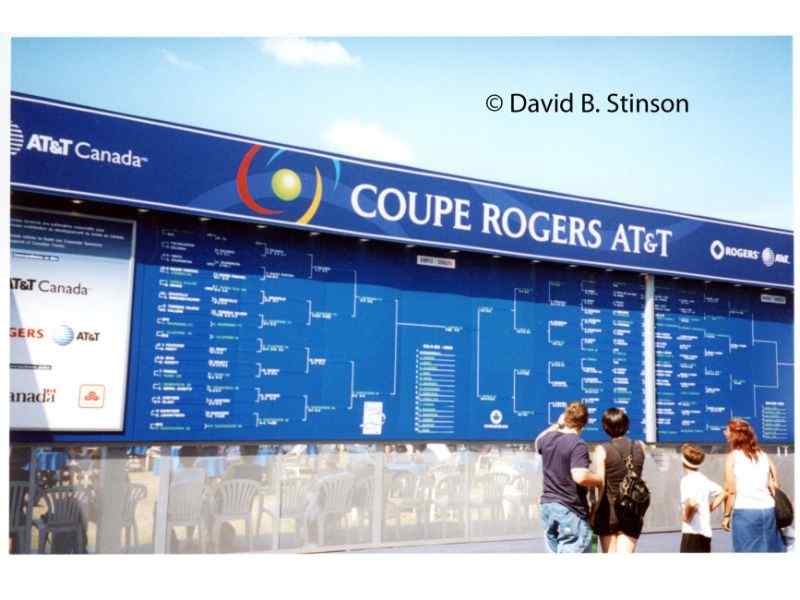 If you walk around the back of Uniprix Stadium to the section facing the railroad tracks you can still see the curved outer wall of the grandstand behind what was once home plate, the lower section of the building appearing much the way it did when the Expos played there. Although Jarry Park Stadium may have been nothing more than a stop gap ballpark for the Montreal Expos, it nonetheless qualifies as a place where the game once was played. And fortunately for fans of baseball who care about such things, Jarry Park Stadium, like Braves Field, is not quite a lost ballpark.